Writing Goals 2022 with Jodi Gibson, Eva Scott, Catherine Evans
Published:
February 22, 2022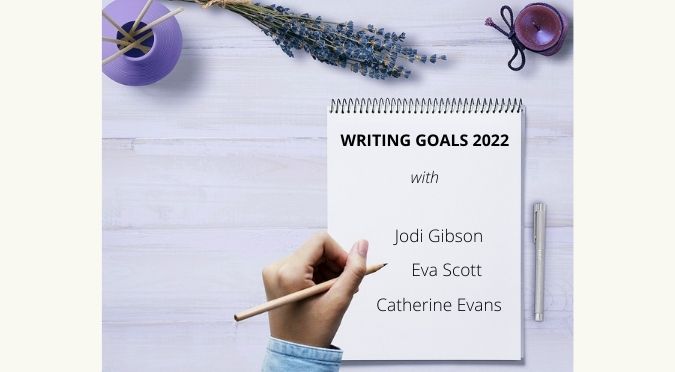 Jodi Gibson, Eva Scott and Catherine Evans tell us what they're up to…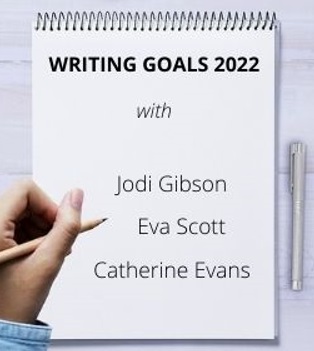 Jodi Gibson
Australian Author
Fiction with all the feels
2021 was a big year with the release of my second novel The Five Year Plan, my first published with Brio Books. I was thrilled with its reception and love that I was able to take readers away overseas to the Puglia region of Italy during a time when most of us were not able to travel. Hopefully, as we move through 2022 and beyond, the 'C' word can be put behind us and travel will once again become something we don't just dream about.
Not being able to travel meant that my next work in progress needed to be set in our beautiful own back yard and I've chosen the stunning coastline of Victoria, specifically along the Great Ocean Road.  If you've been there, you'll know why I chose it, and if you haven't, I hope to inspire you to visit.
Currently in the final stages of editing and with a working title of Reinventing Emily Brown, the story follows the main character, Emily, as she's thrown out of her city life back to her hometown of Curlew Bay. Faced with a broken marriage, a surly teenage daughter, and shattered career dreams, she's determined to get things back on track. But of course, things don't turn out how she envisages. It's not only Emily though who's facing a crossroads, but her mother is also dealing with a health crisis, while her teenage daughter is attempting to deal with her life being torn apart during her most formative years. Exploring the challenges of everyday women from three generations, it's a heart-warming, relatable and perceptive look at success, failure, and self-discovery. At least I hope it will be!
I also have plans to begin a first draft of another women's fiction which is in the percolating stage, bubbling away almost ready to hit the page. I'm always excited by the possibility of a new idea.
And because I like a challenge, I'm planning on delving back into something a little left of centre for me, a domestic noir. This one has been playing on my mind for quite a while and I've already written about fifteen thousand words, so I'm keen to see where it leads. Who knows it could herald a new genre for me?
On the blog front I have a new series called Just Published where I chat to authors about their new releases. It's always fun learning about new books and hearing from authors. I'm still, and always will be, a reader at heart.
Overall, I'm hoping 2022 will be a productive and, of course, safe year. I hope it is for you too.
Happy reading!
Read more about Jodi Gibson and her books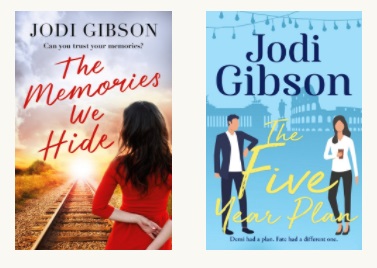 Eva Scott
Australian Author
Exploring relationships, culture, our roles in changing society, love and loss
I've been off to a rocketing start this year. We moved to Tasmania from Queensland in December 2021 and three days after we landed, I had structural edits in my inbox. Unpacking both my belongings and my next novel was, to say the least, rather exhausting. Having said that, While You Were In The Country is shaping up nicely. This novel is my reimagining of the 90s romcom classic, While You Were Sleeping, starring the ever delightful Sandra Bullock and Bill Pullman.
Set in Kalbar, in Queensland's Scenic Rim, the story follows a fallen football hero and the girl who's trying to save him from himself. (Shame she's in love with his brother.) I fell in love with Kalbar years ago. The warmth of the community envelopes you the minute you arrive. I wanted to share that with the rest of Australia. While this novel is pure fiction (with the exception of a few buildings and iconic places), I hope I've managed to capture what makes this place so special.
The rolling, golden hills of the Tasmanian Heartland is a perfect place to write, so I've discovered. While my current novel is being edited by the wonderful folk over at Harlequin/MIRA, I've begun working on my next novel, Romancing Kalgoorlie. No prizes for guessing that the next movie to get the treatment is Romancing the Stone. Instead of an emerald, our heroine and hero will be chasing a gold nugget.
I'm fascinated by Kalgoorlie, that town of chance and luck, situated on the edge of the desert. There are tunnels, so I'm told, that run from under certain pubs out to the desert. Quick getaway portals for who knows what kind of activity used to go on in this quintessential outback town.
After that, well I think I might turn my attention to setting a novel here in rural Tasmania. I'm five minutes for the town of Richmond, a place filled with convict history and gorgeous sandstone buildings harking back to the early days of European settlement. There are dark, sad stories here too. While we can never forget the wrongs done to the indigenous people of this land, the Merrimeneer people, I hope to find a reason for romance amongst the vineyards and orchards that surround this place. Can't wait to try.
Eva 
Read more about Eva Scott and her books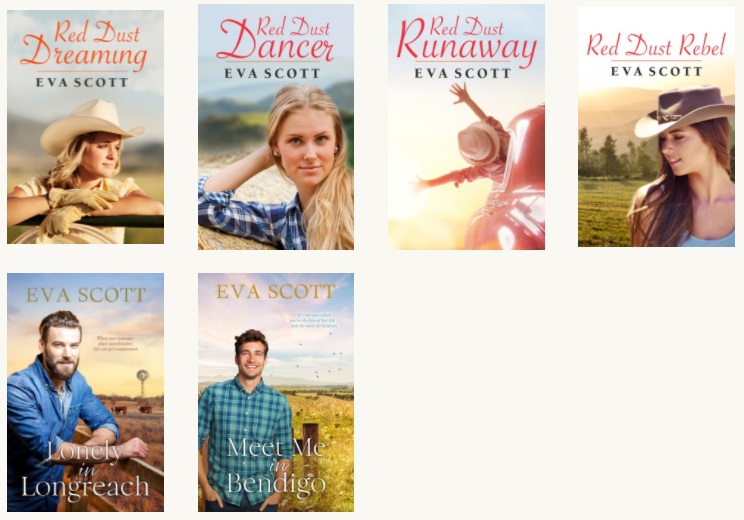 Catherine Evans
Australian Rural, and Country to City Romance Author
Fiction, farming, families
Oh boy! When I was asked to think about this, I'd just had a week where writing was poking at me to "come back". You see, writing has been off my agenda for the past couple of years. Not through my conscious choice, but as a reaction to monumental events—bushfires and pandemic.
Words haven't been forthcoming, so I've been using pictures, through photography, to express myself. I've sometimes added words to the images. If you're interested, many of my recent creative projects are on my website: https://catherineevansauthor.com/
2022 has begun with invitations back into the world of writing and writers. I wonder if this will lead to more creative words? I have a few notebooks with story ideas that I've scribbled over the last couple of years. Ideas and half-formed plans have been happening, just not the hard work to build word pictures between these ideas. Maybe it's time for them to be filled out, or filled in.
I've been invited to a writing festival followed by a retreat, which is thrilling. During negotiations, I've been made to feel like a real writer again. My goal is to embrace this; to attend the festival and speak of the reality of being a writer (word droughts and all). Then to attend the writing retreat and, during time dedicated solely to writing, create word pictures and fill in some of my notebooks.
I've loved what I've created with my photography, so I plan to keep that going too. If I can continue to blend writing and photography with creation, I will be a very happy soul.
My goals are moderate, not set in stone and not the SMART ones people say you need. I'm not looking for too much structure at the moment; I'm easing myself back into writing. For that, I think I need to take care of myself.
So, if you're like me and the last few years have been rough, feel free to adopt my wishy-washy self-care strategy of goal setting. I think after the last few years, we need to love ourselves and take care of ourselves in as many ways as we can.
I hope 2022 brings you something wonderful, lots of self-care, time to be you, and a community to lift your soul high.
Cath x
Read more about Catherine Evans and her books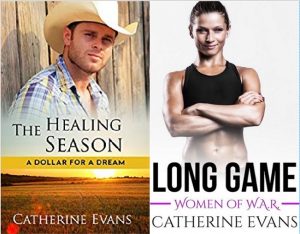 We hope you're enjoying our Book News 
We'd love you to follow us on Facebook & Instagram
Don't forget to check our COMING SOON page for 2022 releases up for pre-order now
You can also subscribe below by email to receive our occasional Book News blog post – and never miss a new book release!
Stay up-to-date on the latest Australian fiction releases and news