Writing Goals 2022 with Cassie Hamer, Janet Gover, Jennie Jones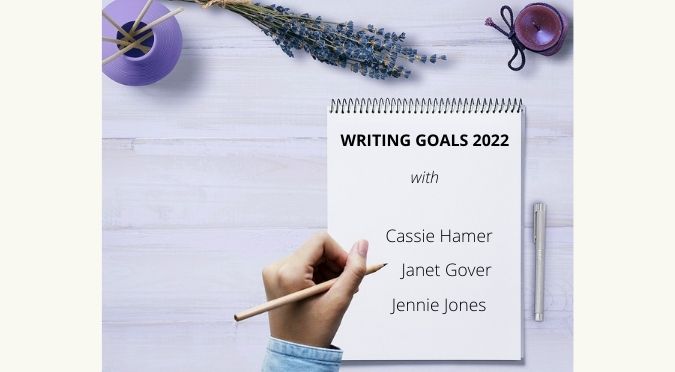 Cassie Hamer, Janet Gover and Jennie Jones let us in on a few secrets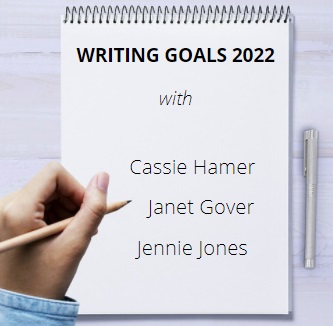 Cassie Hamer
Australian Author of Women's Contemporary Fiction
Stories that take you behind the white picket fence… 
You could say that the seeds for my 2022 writing goals were sewn almost 25 years ago when I turned up to the Prime Television newsroom in Orange ready for my first day on the job as a TV news reporter. I was 20 years of age. I wore a cream suit – a matching jacket and short'ish skirt. (This was the 90s and let's just say Amanda Woodward from Melrose Place had a lot to answer for). The news editor took one look at me in my vanilla ice-cream attire and promptly sent me to the cattle yards to cover the local sales. For the next hour, this city girl in her white suit traipsed through cow pats and bovine urine and pretended to know something about cattle prices. Incredibly, my suit escaped unscathed, as did my ambition to pursue a journalism career.
I always knew I would write a book that featured a journalist and now I have. In 2022, my major writing goal is to launch my 'media' book – The Truth About Faking It – into the world. (Out in May and up for pre-order now). It is, in part, a tribute to my career experiences – the good, the bad and the ugly. But it's also a love letter to women of all ages about what it means to be female in today's world – our joys, our challenges and the battles we fight on a daily basis.
I wrote the story in 2019 when the #Let Her Speak campaign to allow sexual assault survivors to tell their story was gaining momentum. In 2021, I watched the Australian of the Year ceremony with tears in my eyes as Grace Tame spoke with power and bravery about her horrific abuse at the hands of a school teacher. A few weeks later, Liberal party staffer Brittany Higgins went public with her story and thousands of women were rallying on the lawns of Parliament House demanding change. I remain in awe of women who speak out against their abusers, and the book explores how this often comes at great personal cost.
It's also a tribute to the wonderfully complex relationships that exist between mothers and daughters. I'm lucky enough to be a mother to three energetic, loving, maddening and often mad-cap little ladies who I adore but who also push me to do better, love harder, and exercise more patience than I ever thought possible. We are a household of high emotion and a LOT of chat. Dinners are sometimes such a chaos of conversation that we must resort to raising hands, school style, to decide who shall speak next.
They'll be by my side when I launch this book into the world. They are my biggest critics (Mum, your reels are so lame!) and my biggest champions. My own mum will be there, too along with my dad because they are my two other biggest supporters and, unlike the kids, they don't criticise my social media. I've dedicated this book to the two of them (sssh! It's a secret) and I can't wait to see their faces.
I'm already tipping it'll be the highlight of my writing year.
Cassie
Read more about Cassie Hamer and her books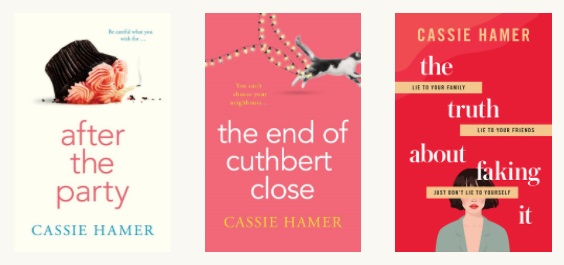 Janet Gover
Award Winning Author
Australian fiction and more
Hello everyone… isn't it great to be looking at a whole new year ahead? Well, almost a whole new year. Two months gone already. I'm not sure how that happened.
I'm going to be busy this year.
First, I can announce – drum roll please – The Library at Wagtail Ridge, coming your way in December. I love, love, LOVE this book. It's set in a small town and is a story about family and community. There's also a lovely romance with the wonderful Jake, who may have just become the favourite of all my heroes.
The library in the book is a mobile library. I remember the mobile library that used to come my way years ago. It opened the doors to so many great books and authors for me and this novel is a tribute to the importance of libraries generally.
I can't announce (a secret at the moment) but can hint at some good news regarding my older Coorah Creek Books. Two of the books in this series were RuBY finalists, and there are plans in place for… well, I can't say too much but watch this space.
I'm still working on final edits for The Library at Wagtail Ridge, but at the same time, I'm hard at work on a new book for 2023. If you read The Lawson Sisters, were you left wondering about Kayla? Would she find happiness? I'll be answering that for you next year.
I'm also doing a lot of work with aspiring writers this year. I'm doing some one-to-one mentoring as part of the Romance Writers of Australia Academy. I have always been a teacher, from owning a riding school, to university lecturer and IT trainer, but helping aspiring authors is the best form of teaching I've done. If you are an aspiring writer, the RWA courses are great – you should check them out.
And of course, I'll be spending a lot of time with my nose buried in a book… because when I'm not writing, reading is my favourite thing. I'll bet it's yours as well. And it helps distract me while I wait for my new cover and permission to talk about my news. I'll be back then to share it with you.
Until then – happy reading everyone.
Janet
Read more about Janet Gover and her books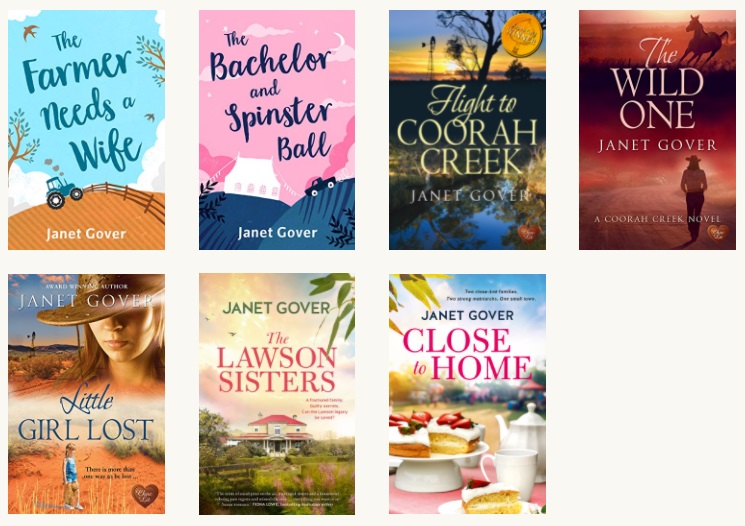 Jennie Jones
Bestselling Australian Author
Rich, engaging fiction

I was having a conversation with other authors a couple of weeks ago and we were talking about book titles.
We writers work to what we call a 'working title' which invariably will be changed by our publishers and undoubtedly quite rightly so. Publishers know their market and where to hit it.
Personally, I can't write a story without a working title. I know it will likely get changed but this doesn't worry me when I start the story. I need a title to draw inspiration. Especially when the going gets tough and I struggle to get a grip of all the threads I've created in the storyline (usually at the half way through mark for me) and need to recognise where I've gone wrong so I can go back to sort out why, what and how I can address it.
My next book will be out around October 2022. I'm dying to tell you all about it but I can't because we're still in the first zone of its journey to you. It is a little different to my usual, but how different is currently a secret.
Sorry about this! Anyway, the edit zone includes an editorial of the manuscript with some necessary changes, some additions to the storyline, and some culling of plot points or sections that are not necessary. It takes another's eye to see what is needed with the final copy—the book that will eventually come to you, the reader. So this edit zone is a very important stage to get through.
My book, Title Not Firmly Set, will be my 10th book with HarperCollins/Harlequin Australia and my 13th published book overall. While I'm not in a position to tell you about the storyline let me tell you about the titles in play since the story's inception. Five of them to be exact. And they include a number of changes in the actual storyline (honestly, I'm not trying to be a tease here…)
Warring Bay which quickly turned into Sister Towns. Then – oops – can't tell you the 3rd working title as it will give away the story premise which I can't yet talk about. Anyway, 3rd title turned into The Girl from Blueholm Bay and now that's been changed to… You guessed it – I can't say. 🤭
What a crazy, wonderful journey for a story. As it was for me, the author. I can't wait to share more with you. (Soon – I promise!)
This book took my heart. I hope it takes yours.
Jennie
Read more about Jennie Jones and her books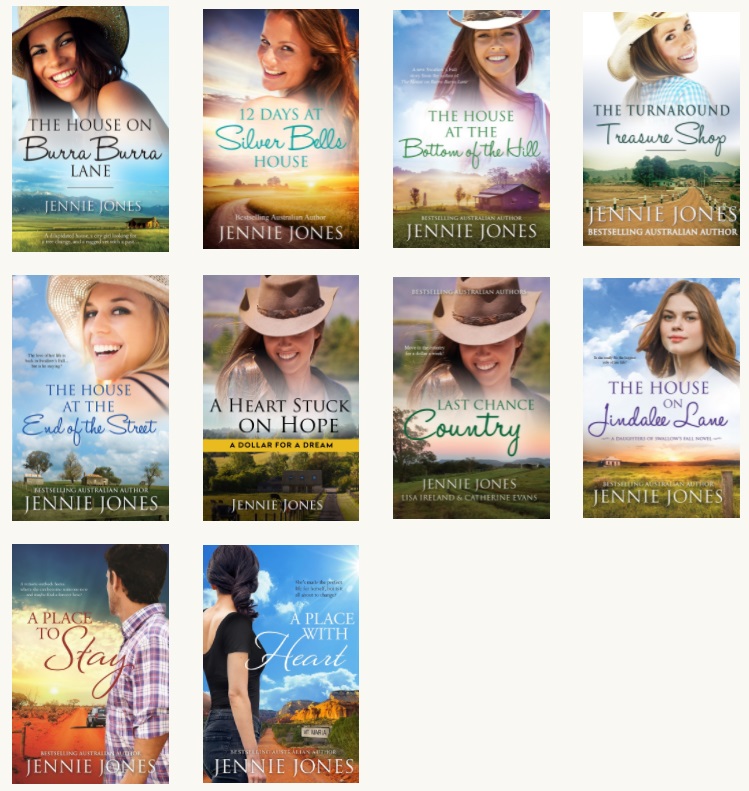 We hope you're enjoying our Book News 
We'd love you to follow us on Facebook & Instagram
Don't forget to check our COMING SOON page for 2022 releases up for pre-order now
You can also subscribe below by email to receive our occasional Book News blog post – and never miss a new book release!
Stay up-to-date on the latest Australian fiction releases and news