Writing Goals 2021 #1
Published:
February 14, 2021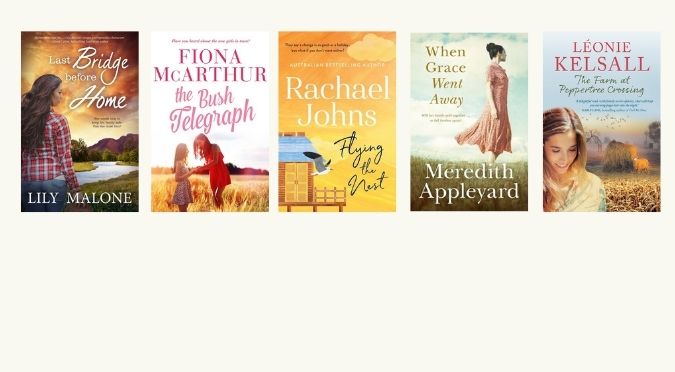 An exclusive insider look at what your favourite authors are up to this year and the books we can look forward to reading
Writing Goals blog post #1 (more to follow)
Rachael Johns, Fiona McArthur, Lily Malone, Leonie Kelsall, and Meredith Appleyard

Rachael Johns
Award Winning International Bestselling Author
Feel Good Fiction
Writing wise – Last year was quite a big writing year for me. I released two books, wrote two more, edited one (or was it two?) and this year I also have two books coming out (HOW TO MEND A BROKEN HEART and OUTBACK SECRETS). Promoting new books online and in person requires time and energy and does take away from the writing time, so this year, I'm lowering my expectations and only plan to write one book. I'm not actually sure yet what this book will be but know that it will be a women's fiction novel (that's the next genre I'm contracted for) and that it is due in November.
At the moment I'm in what I call my refill the well stage. I'm between books – waiting on edits for OUTBACK SECRETS (which all things going to plan will be out November) and thinking about what I'll write next. I'm reading as much as I can and spending lots of time staring at the ceiling or the clouds, just thinking. I have a few very vague ideas, or rather issues or things I'm interested in writing about, but I'm still not sure which one (if any) have enough substance to create a whole book. I'll hopefully start writing this book in April. My biggest writing goal is to be able to take more time to really go deep on whatever book I decide to write and to get it done well BEFORE my deadline (which I haven't managed the last few books) so that I have time to properly revise before I submit the book.
In addition to writing UNTITLED, I'll also be doing the structural and copy edits on OUTBACK SECRETS (assuming my publisher accepts it – I'm currently in limbo waiting for her thoughts!).
Book club wise – I run an online book club on Facebook (Rachael Johns Online Book Club) with my good friend and fellow author, Anthea Hodgson and I'd like to grow this community even more in 2021. Currently we have over 3k members and it's such a great group, in which we discuss one book a month and also lots of other books and reading in general. This year, I'd like to get better at technology and perhaps record our discussions so they can be uploaded to You Tube and I'd also like to organise some merchandise for members – t-shirts, tote bags, bookmarks etc. All good gangs (I mean groups) have a uniform, right?
Reading wise – For the first time ever I've joined the Goodreads challenge and set myself a goal of reading 48 books. I'm not a fast reader but I average about four books a month, so figured this was a realistic goal. So far I've read 9 books, so am ahead, but that's probably because I'm not writing atm so reading more. In addition to number of books, my other goal is to read more non-fiction. I tend to gravitate towards fiction for pleasure, but non-fiction books can not only educate and enlighten me but they're good for inspiring ideas for my own books.
Rach xx
Rachael's current release
They say a change is as good as a rest…but what if you don't want either?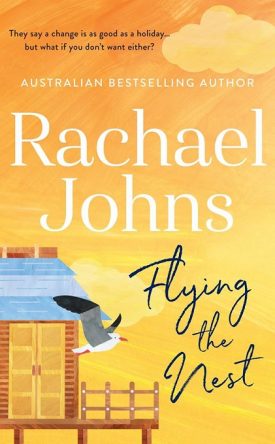 Read more about Rachael Johns and her books
Fiona McArthur
Multi-Published International Bestselling Author
Good Medicine…rural/remote Australia…heartwarming romantic drama
Waving to you from the farm in New South Wales. It's looking particularly beautiful at the moment after last year's fires and the recent floods. Gotta love Australia and her resilience.
We have an exciting year coming up after all the changes in the last twelve months and I really want to savour the moments of connection I may have taken for granted in the past. I'm loving my writing time and zooming friends and spending time on the farm or the beach but so look forward to seeing more people this year. I'm scheduled for masterclasses with Jaye Ford and panels with writer's centres and libraries and hopefully two conferences once we are all safer. Hope to see you there. Travel out of Australia may just have to wait but feeling blessed for what I have. Last September, THE BUSH TELEGRAPH had a virtual launch and that was fun too as I talked to people in places via zoom I would never have had the chance to meet. Even someone on their boat attended a library talk!
Writing goals 2021 – well it's an Ox year so 2021 is for working. In short – One Single Title contemporary romance, one medical romance, one Christmas novella, and two author published books. And a secret squirrel. Sound like fun?
But first, THE FARMER'S FRIEND comes out for Penguin Random House on the 1st September – so final polishing for that warm and wonderful world I discovered in Featherwood where the whole town has to pull together, is almost done. Can't wait to share it with you later in the year. And the next, THE OPAL MINER'S DAUGHTER has a deadline of 1st November for PRH (out next September) with a field trip to Lightening Ridge in the next couple of months. Cannot wait. If you've travelled to and enjoyed Lightening Ridge, I'd love to hear your fave places to visit. Please drop me a line via https://www.fionamcarthurauthor.com/contact
In medical romance, EMMA, my fourth in the revisited LYREBIRD LAKE small town midwife Series arrived at the end of January to lovely reviews. Four LL books re-published in four months and it's so wonderful to see these personal favourites updated as author published books. I just LOVE series books. My live donor kidney transplant book, The Doctor's Gift (standalone) is coming out 30 May, so Indie publishing is an exciting world and there are more Lyrebird Lake stories to come as well.
For M&B I'm currently working on my next MIDWIVES OF LIGHTHOUSE BAY for Harlequin Medical Romance – and loving Dominico and Isabel's story. Out next February. Last year's book, (after a fab trip to Spain) SECOND CHANCE IN BARCELONA came out in January '21 here.
And my Book of The Heart is ON for this year. Seriously, it's another series, paranormal, midwifery, I'm 3 chapters in and super excited. You'll hear all about that when I find the first one finished. So that's me, big writing plans in the year of the Ox, can't wait. Stay well and smiling and may your bookshelves be overflowing with fabulous books. There're so many fantastic Aussie authors on this webpage to discover if you haven't already. I do hope you enjoy 2021.
Love xx Fi
Fiona's current release
A romantic drama about love, friendship, community and the joys and challenges of life in the outback.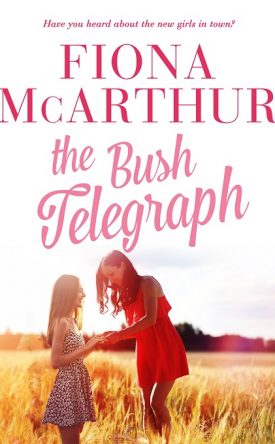 Read more about Fiona McArthur and her books
Lily Malone
Australian Fiction
Contemporary. Country. Australian.
My major writing project for 2021 is to finish what will be Book 4 in my Chalk Hill Series. Yes, I too thought that with LAST BRIDGE BEFORE HOME which came out in January 2020, I'd reached the end of the Chalk Hill Series as all the Honeychurch brothers had found love… BUT, then readers kept emailing me about 'Will there be a Book 4'… and in Facebook groups there were simply lovely comments from readers saying they'd loved the series and they 'want to read a Book 4'… and slowly, slowly, over the course of that crazy year that was 2020, an idea for a Chalk Hill Book 4 began to form.
Debbie Berens, if you're reading this, I am about to disappoint you. The hero of Book 4 is not Erik the one-armed swim coach!
Chalk Hill Book 4, working title: A BRIDGE TO CROSS, isn't about any of the Honeychurch boys. No, Dear Reader, I did not invent a long-lost fourth brother 😉
Instead, Book 4 is about Elliot Fields and Isabella Passmore. Elliot is the son of Dylan Fields (developer and owner of the water-ski park that has featured in all three books to date). Isabella (Izzy) had a very short cameo in Book 2, THE CAFE BY THE BRIDGE. Izzy is a Perth city vet introduced in the beginning of THE CAFE BY THE BRIDGE as a friend of Taylor's.
The story starts with Izzy house-sitting for Taylor in Chalk Hill, looking after wonder-dog Bruno. It's the first holiday 'workaholic' Izzy has had in years and years, and despite her belief that this holiday will be peaceful and quiet and pure bliss… within three days poor Izzy is bored out of her skull.
Enter, Elliot, her lovely distraction!
Only of course, Elliot has some problems of his own…
If readers remember, LAST BRIDGE BEFORE HOME (Book 3), the story of Jaydah Tully and Brix Honeychurch made for some fairly heavy reading and gruelling subjects. I loved writing Jaydah's gutsy story, but I have equally enjoyed getting back to something much lighter in this new Chalk Hill story, with lots of back and forth (hopefully snappy) dialogue, and jokes between Izzy and Elliot.
Right now, school has just gone back in West Australia after a week of Covid lockdown in our part of the state delayed the return to school by a week. I find I can really only write when my house is empty of husband and children, and everything is quiet… that's my jam for writing. I don't even listen to music. So this morning I sat down in my writing room and started up where I left off a few weeks ago.
I'm 72,000 words into the story, aiming for about 90,000. My deadline is March 2021, so I need to crack on and not get sidetracked by my current obsession. (I'm blaming The Queen's Gambit… I've got myself hooked on online chess!) I got so good playing the 'bots' online that neither hubby or the kids will play me on the 'real' chessboard now… but I digress.
Did I say, my deadline is March? That's like, EEEEEEK, less than a month away! So, I'd better get back to it. All being well, Chalk Hill 4 will be out in about a year from now 😊
Wish me luck!
Lily's current release
A captivating romance set in the heart of the Australian outback.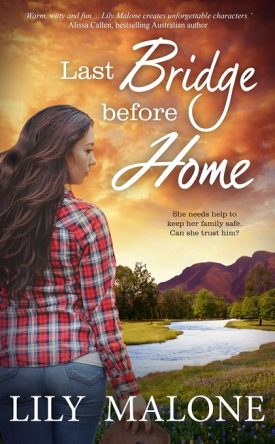 Read more about Lily Malone and her books
Leonie Kelsall
Australian Author
Home, Heart and Heroes
I'm so excited for 2021, as July will see the release of rural romance, THE WATTLE SEED INN
"Three aching hearts, a ramshackle country pub and a tangled web of secrets"
The Wattle Seed Inn is loosely linked to my 2020 rural fiction, THE FARM AT PEPPERTREE CROSSING, and features a deliciously tortured hero who I am certain will break some hearts.
I often claim MALICIOUS DESIRE (under my pen name, Laney Kaye) and The Farm at Peppertree Crossing as the books of my heart, but now I have to make more room. The Wattle Seed Inn has drama, secrets, tears, romance – and a bit of a surprise twist – and is, according to my editor, her favourite (I think I agree, but keep it quiet, okay?)
The eye-catching cover and blurb are under wraps, but subscribers to my newsletter at www.leoniekelsall.com will get the first sneak peek very soon!
As for the rest of the year, I'm five chapters from finishing the first draft of THE APOTHECARY BY THE RIVER. I seem to have been saying 'five chapters' for weeks, but the story keeps growing.
After that, I planned to rework ECHOES ACROSS TIME – but a paddle steamer trip along the Murray River saw my daughter say 'what if' – and presto, another story was born. This one will also be linked to the Settlers Bridge rural fiction series.
Around all that, I must fit in the usual baking, gardening, dog walking… oh, and that commitment to a healthier lifestyle that always seems so doable on January 1st.
I hope 2021 is kind to you all.
Léonie x
Leonie's current release
A traumatic past, an unexpected inheritance, and a family whose secrets are kept by the town.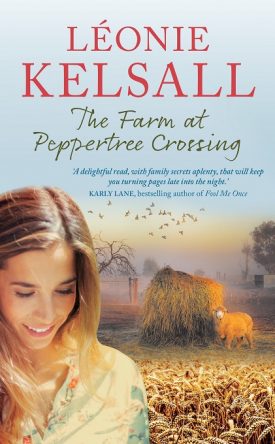 Read more about Leonie Kelsall and her books
Meredith Appleyard
Bestselling Author of The Country Practice and the warmly received Home at Last
Using her experience and fascination of providing health care to rural communities in her stories
My first goal for 2021 is to forget 2020. What a year it was. While my daily routine didn't change much, being creative was a challenge when there was so much going on around me. That said, All About Ella is on its way to you – due for release 1 September 2021.
And my goals for this year? Here goes:
Complete final editing of All About Ella. The structural edit is almost done and dusted with the copy edit due mid-February.
Keep writing and finish the current WIP – number 7 by the way, with a working title of The Committee. This book is due for release 1 September 2022. I've started it but there's a way to go.
Celebrate and enjoy the release of All About Ella in September. Fingers crossed I will be on the road again this year and coming to a library near you. We'll eat cake!
This year I'm changing my approach to the DREADED daily word count. After reading a lot about motivation and goal setting, instead of sitting down at the desk and thinking I'm going to write 2K words, and then being disappointed and frustrated when I don't, I'm going to say to myself at the start of each writing day: Let's see how many words I can write today… Can I improve on yesterday… I'll let you know how I go. And please don't ask me where I read about this approach because I can't remember – I read so much STUFF!
I dare say that at sometime during 2021 the characters for book number 8 will start taking shape and go flitting about in my head. They're only vague shadows at the moment. Somewhere else I read that if you write down your goals you're more likely to achieve them. So I've written them down.
Warm regards and best wishes to you all for a safe and less disruptive year.
Meredith xx
Meredith's current release
Classic, women-centred fiction, a complex, multi-layered story about family and community.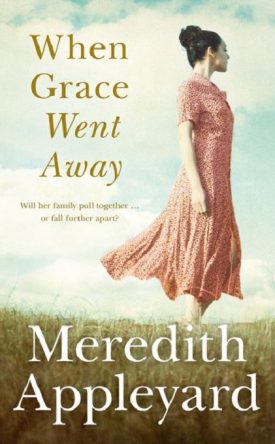 Read more about Meredith Appleyard and her books
More Writing Goals coming soon!
Subscribe below by email to receive our occasional blog posts – and never miss a new book release!
Stay up-to-date on the latest Australian fiction releases and news