Writing Goals 2021 #3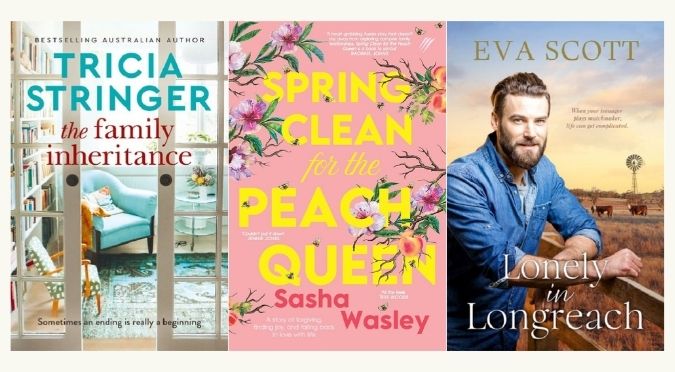 An exclusive insider look at what your favourite authors are up to this year and the books we can look forward to reading
Writing Goals blog post #3
You can also read Writing Goals blog post #1 and #2 (links below)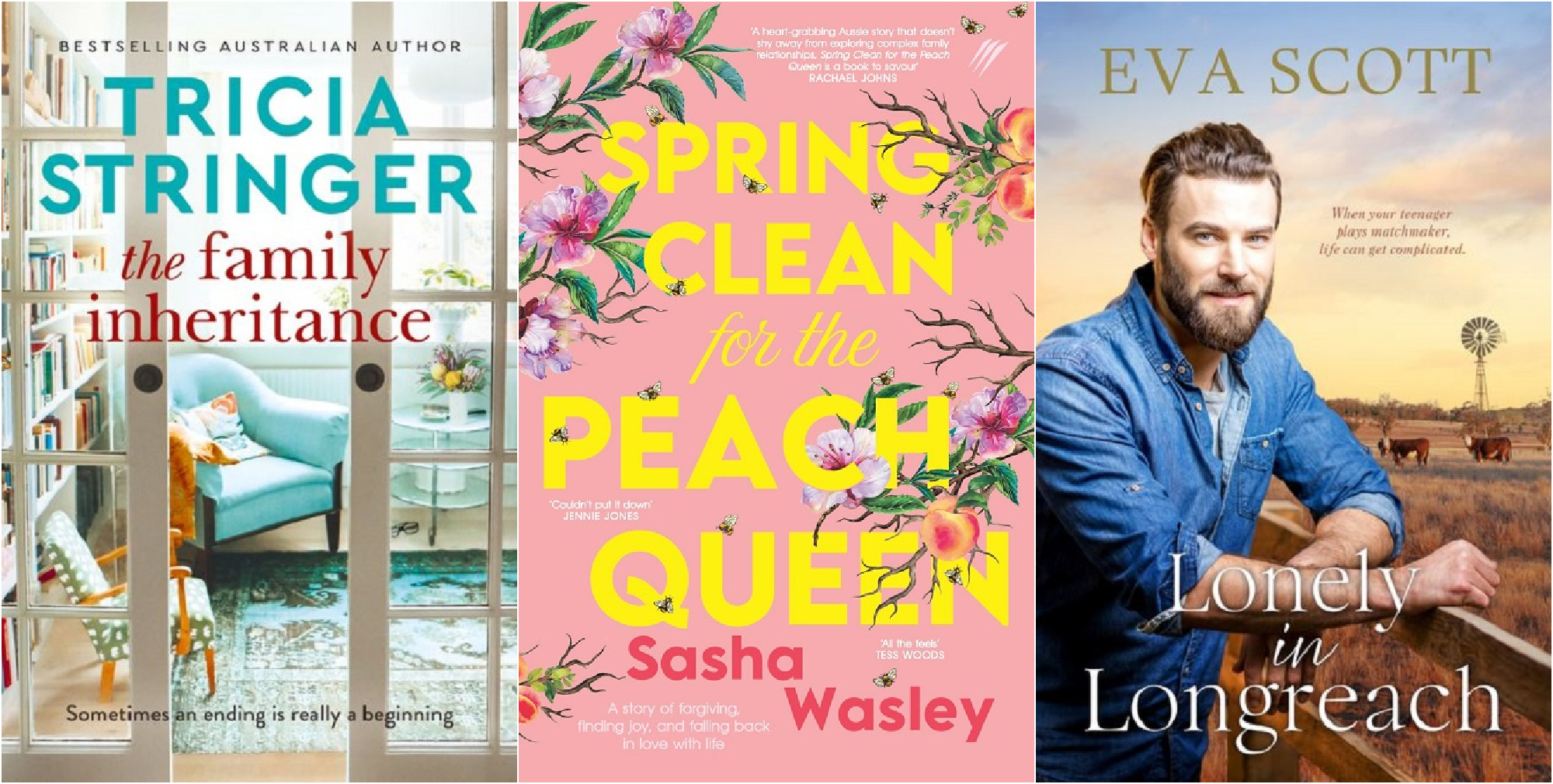 Tricia Stringer, Sasha Wasley and Eva Scott
Tricia Stringer
Award Winning Bestselling Australian Author
The voice of Australian storytelling. From the city to the country…
Hello Everyone,
I've had my usual early January planning and setting up for the writing year ahead. My perpetual planner has been scrubbed of 2020 references, I put some extra elbow grease into cleansing this time round, and I've set out this year's dates, plans and deadlines.
The first round of edits for my October book, 'Birds of a Feather', are done and I'm about to begin the book that will be coming out in 2022. I've given it lots of thought and spent a lot of time pondering and scribbling so I'm ready to put the story on the page.
As I write this I am in the middle of a mini tour for 'The Family Inheritance', published last October. I had events in various parts of South Australia. Perhaps you are one of the readers I've met along the way either in person or via Zoom or Facebook. It has been a different style of tour but no less fun. Several requests for events couldn't be scheduled before the Christmas rush so February has me on the road again.
Besides writing and editing there are many other things to accomplish this year. These include a newsletter that is published four times a year; social media and competitions to keep in touch with readers; articles to write; some research trips; keeping on top of all the paperwork that running a writing business entails and one of the fun bits – answering the messages I receive from readers.
All going well my 2022 manuscript will be ready to submit in September and that will be followed by the excitement of launching and touring with 'Birds of a Feather' in October. Fingers crossed I can do some interstate events in person this year. November into December it's editing time again and there's the year gone! Phew!
I hope 2021 is a productive and happy year for you and wish you many hours of reading pleasure.
Cheers, Tricia xx
Tricia's current release
A toxic will plays havoc in the lives of three generations of women when they discover they have been living a lie. A keenly observed story of the danger of secrets, the legacy of betrayal and the power of family from a bestselling Australian author.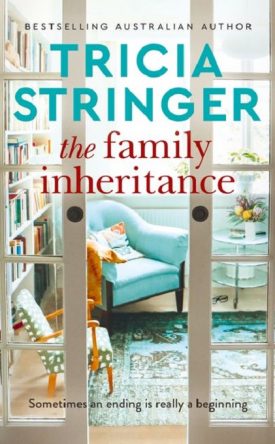 Tricia's next release Birds of a Feather will be out in October 2021 (we'll let you know once it's up for pre-order)
Read more about Tricia Stringer and her books
Sasha Wasley
Australian Author
Australian stories of passion, family and society with characters who live and breathe
Thanks Aus Fic Authors for asking about our writing goals for 2021. This is a good way to make me set some!
This year I have a novel coming out at the end of March – my first Australian title since 2019, so I'm extra excited. Spring Clean for the Peach Queen, published by Pantera Press, releases across the country on 30 March. It's about Lottie, disgraced celebrity-wannabe, who goes home to the small orchard town where she grew up, after her life in the city goes spectacularly wrong. I'm really hoping to get in some visits to bookshops in Brisbane and Sydney (as well as Perth) around April, so if all goes to plan (and random lockdowns or hard borders don't ruin my fun), I'll be busy during that time.
I'm about to leap into structural edits for my next contracted title, A Caravan Like a Canary, which is set to come out through Pantera in 2022. I anticipate those edits will keep me busy for a while. But I'm also working on my 2023 title, which is most likely going to be a *gasp* historical novel! It might feel like a bit of a segue out of contemporary stories, but my fascination with relationships, family, communities and love will be as strong in this book as any other. I'm aiming to write about 3000 to 5000 words a week to get that one written well in advance of its submission deadline of December this year.
I'm also working on a middle grade mystery series which I will release under a pen name. I'll be working on book 2 this year, with the aim of getting both 1 and 2 under contract by the end of 2021. Likewise, I'm hoping to build up my school workshops so I can get out and about and meet young writers. I still vividly remember the author visits I experienced as a kid and how much they meant to me as a developing writer.
I have been booked to present workshops for two writers' festivals in May (Margaret River) and July (Rockingham), which I'm thrilled about because I adore writer events. I love meeting writers and readers, talking about books and learning about the craft. They are always mind-expanding events and a welcome break from the daily grind.
Wishing all the other Australian Fiction Authors the best of luck with their 2021 writing goals!
Sasha
Sasha's current release
There was something about Charlie. Something about the way he questioned and teased her, brought her outside of herself … the way he'd made her crash headlong into love just by singing to her.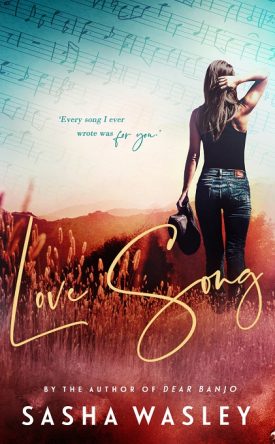 Sasha's new release – Spring Clean for the Peach Queen – coming 30th March 2021 and up for pre-order now
Twelve years had passed since the last Harvest Ball.
I was just eighteen when my hometown crowned me their Peach Queen with a blossom coronet. And I was eighteen when I left.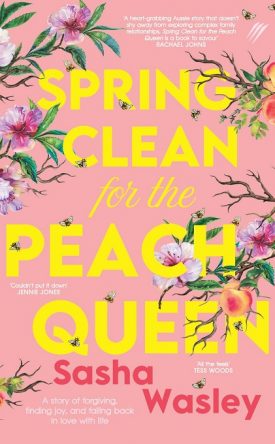 Pre-order Spring Clean for the Peach Queen – releasing 30th March 2021
Read more about Sasha Wasley and her books
Eva Scott
Australian Author
Exploring relationships, culture, our roles in changing society, love and loss
2020 saw the release of Lonely in Longreach which went a long way to sweeting up an otherwise tart year.
Having to home school put the brakes on my writing. I found I couldn't do the two things well, so opted to focus on a fun home schooling experience for my son. I want him to look back on this time in his life and find some positive things to remember. Growing up in the time of Covid19 is not easy.
Living in Queensland meant that we only had to manage one lot of home schooling. So I got to go back to my manuscript and I have just finished the final round of edits before Meet Me in Bendigo moves to the next phase of publication.
Meet Me in Bendigo is my riff on You've Got Mail. I had a lot of fun writing that book. It kept my spirits up during times of worry. Having vulnerable elders living in other states and loved ones contracting Covid19 in other countries meant there was plenty to concern us.
But here we are in 2021 at last. While Meet Me in Bendigo will be on the shelves come August, I am deep into the next book. This one has me obsessed. I can't be away from it for long. The characters demand my attention and for the story to be told. I am happy to oblige them.
We've got tickets to Hamilton and I am so looking forward to travelling to Sydney to see it. A trip! An actual trip somewhere not here. I used to be quite cavalier about flying interstate. Can't say this new perspective is unwelcome. It's good to value these privileges and advantages instead of taking them for granted, don't you think?
If you find you can't go anywhere, just remember that every book is a portal to another world, one created for you by an author. All you have to do is open the cover and dive in.
Happy reading!
Eva xxx
Eva's current release
In the red heart of Queensland, two teenagers playing matchmaker are about to turn more than one life upside-down.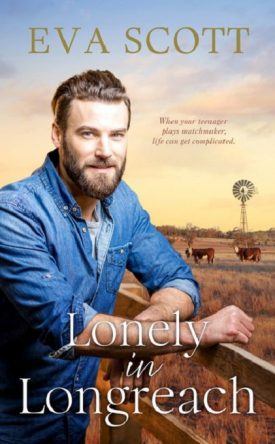 Eva's next release – Meet Me in Bendigo – coming 28th July 2021 and up for pre-order now
Small-town Australia meets You've Got Mail in this rural romantic comedy about online dating, second chances, and following your heart.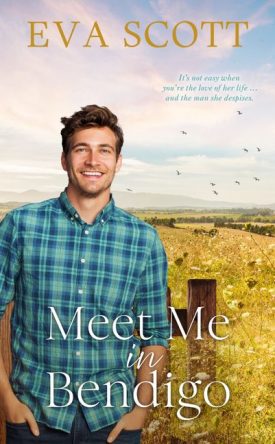 Pre-order Meet Me in Bendigo – releasing 28th July 2021
Read more about Eva Scott and her books
Why not head over to Writing Goals blog post #1 with Rachael Johns, Fiona McArthur, Lily Malone, Leonie Kelsall and Meredith Appleyard
and
Writing Goals blog post #2 with Penelope Janu, Helene Young, Cheryl Adnams, Janet Gover and Jennifer Scoullar
Subscribe 

below by email to receive our occasional Book News –

and never miss a new book release!
Stay up-to-date on the latest Australian fiction releases and news