Writing Goals 2021 #2
Published:
February 21, 2021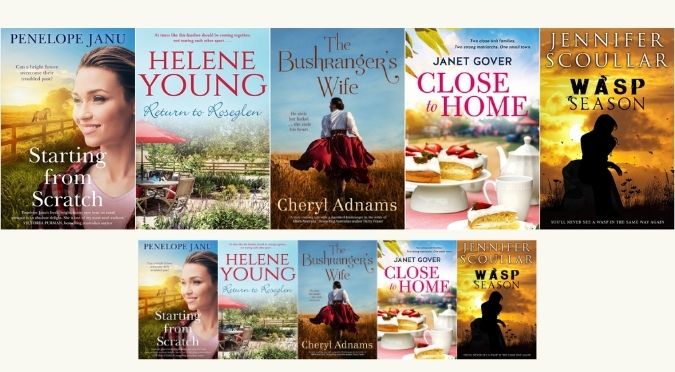 An exclusive insider look at what your favourite authors are up to this year and the books we can look forward to reading
Writing Goals blog post #2
You can also read Writing Goals blog post #1 (link below)

Penelope Janu, Helene Young, Cheryl Adnams, Janet Gover and Jennifer Scoullar
Penelope Janu
Australian Prize and Award Winning Author
Adventure and romance … fresh, fun fiction
Escaping into the world of my characters had some positive outcomes in terms of my 2020 writing year, and I'm hoping that might happen in 2021 as well (if for different reasons!). Last year, I finished writing and editing Starting From Scratch, which was published in January this year.
I currently have a book (working title: A Touch of Stormy Weather) with my publisher, and the plan is that this book will be released in January 2022. While Starting From Scratch was in many ways a difficult story to write (though I'm glad that readers are enjoying it now it's on the shelves!), A Touch of Stormy Weather, featuring a paediatric occupational therapist, Phoebe, and a Norwegian meteorologist, Sinn, was a joy to write from start to finish, so I hope the editing won't be too difficult!  While waiting for edits, I've started my next book (another rural fiction), and I'm now at 10,000 words. Thankfully, the main characters, naval officer Patience and biologist Hugo, are taking shape, which means I'm starting to look forward to writing the next chapter of their rocky road to happiness.
On the personal front, I hope to visit a dear law school friend in Tasmania, and holiday in my home state of NSW as well. Last year, two research trips had to be put back, and I'm looking forward to making up for that. The Romance Writers of Australia conference will take place in August in Queensland, so fingers crossed I will be in Brisbane for a number of days as well—the conference is always a wonderful learning opportunity, and provides chance to catch up with old friends, and meet new ones.
As I write full time, I do try to commit at least three full days to writing. On the other days, even though I usually do something writing related, I can also be out and about. In that vein, I'll continue with 'Granny Mondays,' a day I care for my grandsons, and also 'Horsey Fridays' which I am setting aside for riding this year. My Wednesday fortnight writing group days with fellow authors are very important too, for friendship, camaraderie and collegiality (and cake and laughter).
Penelope
Penelope's current release
Can a bright future overcome their troubled past?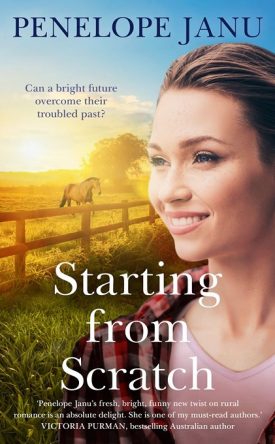 Read more about Penelope Janu and her books
Helene Young
Multi Award-Winning Australian Author
Writer, pilot, sailor and photographer weaving my experiences into my stories
Writing in the Year of Covid.
Did you turn to books during the last twelve crazy months of Covid, looking for escape or comfort in stories? I know I did, and I found myself rereading favourite books, or tracking down new books by authors who I could rely on to transport me to somewhere familiar. I read Rom Coms, sassy Historicals, Rural Romance, heart-warming fiction, and non-fiction stories about inspiring people.
With my own writing the characters in the story I'm currently finalising for release late this year became more playful, smart mouthed with light hearted humour, and much more inclined to tell corny jokes. I'm sure it was my brain's way of coping with the seemingly endless run of bad news from around the world as the virus took hold… The story is set between a little village in England where I lived for three years in the 1980s (that's the place in the photo!) and north Queensland which was home for 17 years. Diving into those familiar and much-loved places was like a warm hug every time I sat down to write and I hope you enjoy reading the finished story. The release date is a little fluid right now, but look out for it in time for Christmas 2021!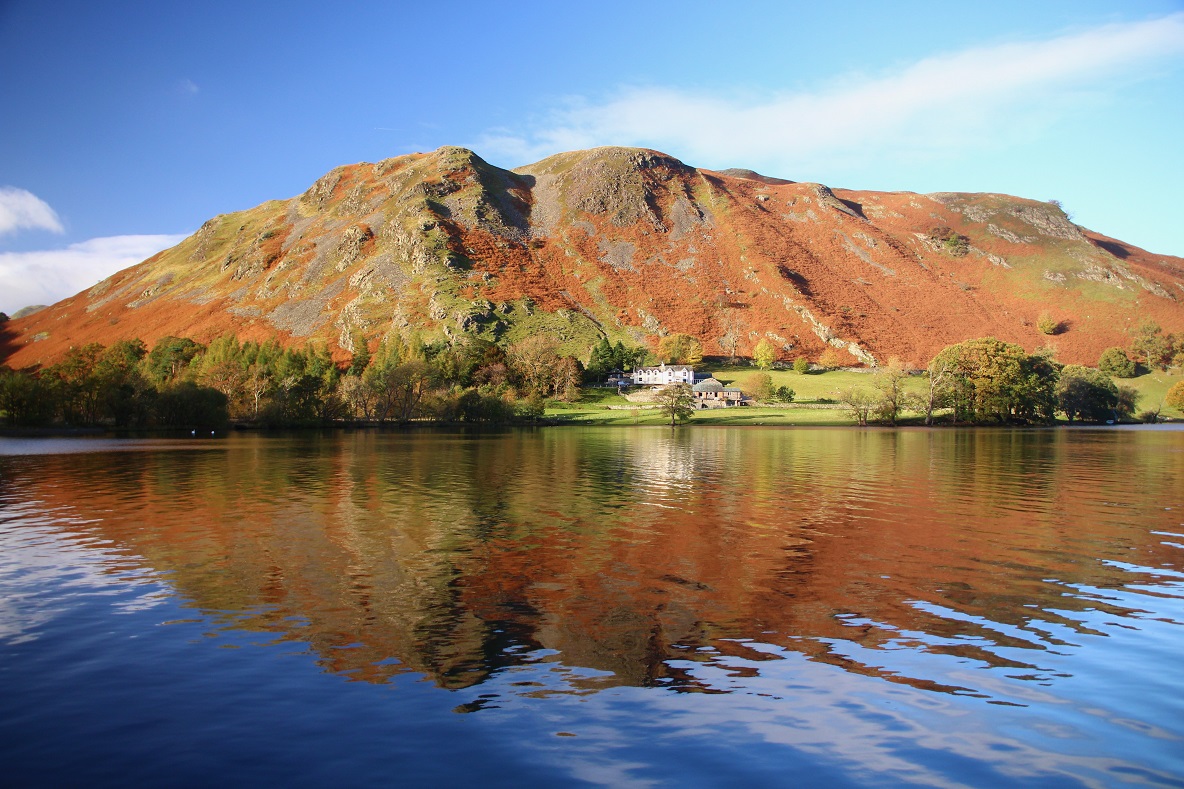 I've started dabbling with my next project and it's definitely been influenced by our year in Tasmania. My husband and I initially dropped anchor in Quarantine Bay on Bruny Island, having sailed down from Queensland early in 2020. Anchoring at the site of the old Quarantine Station was all a bit tongue in cheek at the time, but it seemed appropriate to start our Tassie adventure in the middle of a pandemic in the same place the returning troops from World War One spent their first days back on Australian soil. It's a place rich in Aboriginal and early colonial history and blessed with an abundance of natural beauty. That all lends itself to a dual timeline suspense story with the landscape playing a key role.
We've decided to stay in Tassie for another year – it's a Covid safe haven right now – and I'm looking forward to the research involved in bringing this new story to life and getting to know the characters and uncover old secrets.
I also love being able to share photos from our travels so if you'd like to join me online you can find me on Instagram at https://www.instagram.com/heleneyoungauthor/
Happy reading and I hope you and all your loved ones stay safe in this strange old Covid world.
Helene
Helene's current release
At times like these families should be coming together, not tearing each other apart.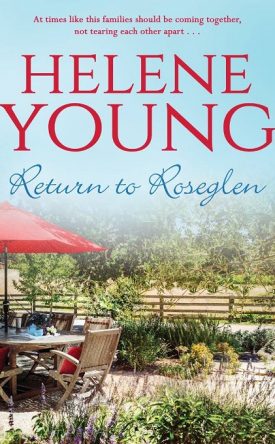 Read more about Helene Young and her books
Cheryl Adnams
Australian Author
Well, I have to say that 2020 wasn't a great year for writing for me. Working a full-time job always poses a challenge as I try to squeeze in writing time, but when Covid19 forced us all to work that full time job from home, I lost my writing desk to the day job.
However, I did finally manage to complete my World War 2 story that I started at the end of 2018 and had been polishing and polishing. That is now sitting with the publisher so fingers crossed they like it and I hope we will see it in print sometime in the next year.
As for my writing goals for 2021, I have been working on a contemporary heist story for something different and while that is still a fun goal, I have finally made a start on my next Australian historical romance. I have come further forward in history again, away from the 1800s of my recently released "The Girl from Eureka" and "The Bushranger's Wife" and further again from 1940s World War 2. This time I dive in to the 1950s and the Riverland of South Australia and Victoria. I don't want to give too much away as the story is very much in its infancy.
Needless to say, there will be some wonderful research trips happening in 2021. As we are confined to Australia and my overseas travel plans are thwarted once again, I am determined to see more of my own state of South Australia. The diverse regions of this state are allowing me to spend some time in my favourite place at Port Willunga on the pristine coastline of the Fleurieu Peninsula, then enjoying Easter at a cottage in the Adelaide Hills goldfields and by ANZAC Day I will be on that research trip up to the Riverland, sitting on the banks of the beautiful Murray River as I madly get words on the page. (Here's hoping!)
Working from home does give me a bit of time back, so I am determined to be more disciplined and carve out a regular schedule and give my writing the time it deserves. So fingers crossed you will see a book from me again in 2022.
Have a great 2021 and keep on reading Australian fiction.
Cheryl xxx
Cheryl's current release
He stole her locket … she stole his heart.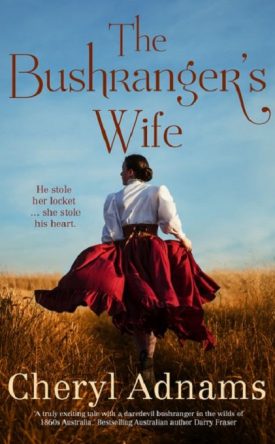 Read more about Cheryl Adnams and her books
Janet Gover
Award Winning Author
Australian fiction and more
2021 has to be a better year than 2020… right? I'm certainly going to be doing my best to make it so, and that means, I'm going to be busy.
My First two goals have already been achieved.  One was the publication of Close To Home, my fourteenth book. I still have a lot of work to do spreading the word about this book, which I really REALLY love. It has two of my favourite characters ever in it – small town matriarch Aunt Alice and French horse trainer Lucienne. Not to mention a wonderful Romeo and Juliet story of young love.  And it also has the prettiest cover.
The second goal was to get the first draft of the next book finished, and I did that in the first week of February. Yay me! The book is due to go to my editor in May, which gives me some time now to re-read and edit and polish and make it the very best it can be. This is a book for and about booklovers… tentatively called The Librarian's Daughter. That's scheduled for May 2022.
I'll have more editing to do on that during the second half of the year, after my editor has read it.
Once that's sent in, I will tidy my office. I say I'll do this after every book and this may be the year I will actually do it. I also need to clear out and organise some of the rubbish in my two computers which are both just as untidy as the office.
Then it's straight into my next book- already scheduled for May 2023. I'm not sure what that will be. I have a few people wandering around my brain talking to me and asking me to write their stories. I'll see who asks most nicely – or possibly shouts loudest.  I want to get that done by the end of the year, to give me a little spare time to play with other ideas.
I love writing my rural stories, and I plan to keep doing them. But every now and then some other idea jumps into my brain. I need to write a bit faster if I'm going to have any chance of writing them all.
From a reading point of view, I have a mountainous To Be Read pile, both in physical books and on my e-reader. This year, my goal is to read for an hour each day – every day. Well, maybe not every day, but at least 5 days a week. So far, I'm getting there.
I realised the other day that I have written / published more than a million words. That's a lot of words! I hope some of them were good ones. This year I'll be working on the next million.
Wish me luck.
Janet
Janet's current release
Two households, both alike in dignity…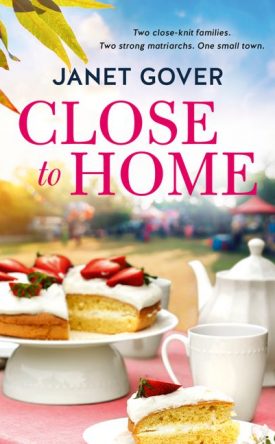 Read more about Janet Gover and her books
Jennifer Scoullar
Bestselling Author of Australian Fiction
A love affair with the wild…
What strange times we're living through! Here in Victoria we've faced lockdown after lockdown – all of them necessary to keep our community Covid safe. And to be frank, lockdowns are beneficial for me as an author. Staying home in the sanctity of our beautiful mountain farm has given me dedicated time to write.
Last year I released a little eco-thriller – Wasp Season. It allowed me to indulge my love of the natural world, especially the small things we often ignore or consider pests. I'm an amateur naturalist with a particular interest in entomology – sometimes known as bugology 😊. I thoroughly enjoyed writing this quirky book, but this year I'm going back to my roots – rural fiction.
I'm currently writing a sequel to my first novel, Brumby's Run, published by Penguin in 2012. I return readers to Victoria's glorious upper Murray region; to the rugged mountains and wild horses so beloved of author Elyne Mitchell in her series of Silver Brumby books. Brumby's Runaway will be packed with adventure and romance, but it also tackles some serious themes. It's due for release sometime in the second half of 2021. I'm having a wonderful time writing it, revisiting some of my favourite characters from the previous book, and introducing some new ones.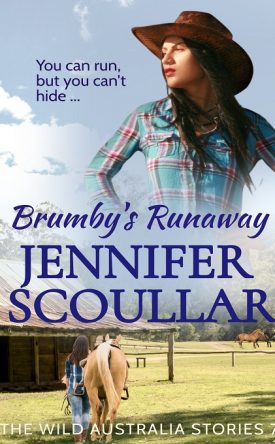 Here's the blurb.
Pippa Black, born-and-bred Mallee girl, endures a far from perfect marriage. When she finds the courage to flee, two cryptic words written on a paper napkin send her in search of the one person who might help her – a person who may not even exist.
Her quest leads her to the remote town of Currajong in the Victorian alps. As a runaway seeking refuge among strangers, Pippa learns that she's been unjustly implicated in a shocking crime. She changes her name, her appearance, her whole life. But before long she's hiding from more than the police.
Pippa must now hide from the most dangerous man she's ever met. Her husband.
(Note: Brumby's Runaway is not yet up for pre-order but we'll let you know as soon as it is!)
Author Bio –
In my former life I worked as a lawyer, first with the National Crime Authority, and later on with Legal Aid. Now I write full-time and have published nine novels. I've always harboured a deep appreciation for nature, and write page-turning fiction about the land, people and wildlife that I love. My passion for animals and the bush is the catalyst for my best-selling books.
Please feel free to drop me a line at [email protected], or find me on Facebook. My novels are available wherever good books are sold, or can be ordered from all online book retailers. Large print editions are also now available. Signed copies can be ordered directly from my website – https://jenniferscoullar.com/ 
Jennifer's current release
You'll never see a wasp in the same way again…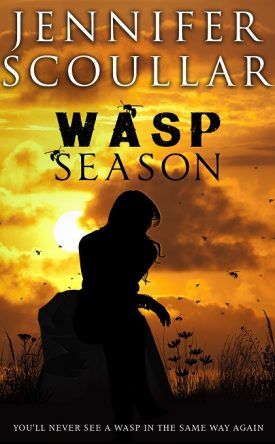 Read more about Jennifer Scoullar and her books
Why not head over to Writing Goals blog post #1
with Rachael Johns, Fiona McArthur, Lily Malone, Leonie Kelsall and Meredith Appleyard and see what they're up to this year
Subscribe below by email to receive our occasional Book News – and never miss a new book release!
(We've been wrongly affected by the Facebook news ban but we're normally found at Australian Fiction Authors )
Stay up-to-date on the latest Australian fiction releases and news