Welcoming Debut Historical Fiction Author – Paula J. Beavan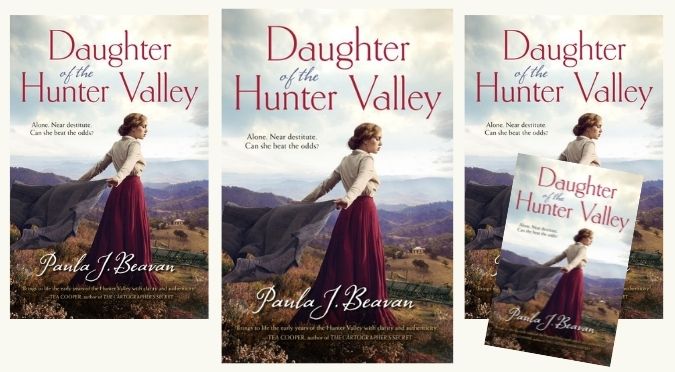 We're delighted to welcome Paula J. Beavan to our group of Australian fiction authors
And it's so exciting to know there's a debut author with an Australian historical novel coming our way soon!
DAUGHTER OF THE HUNTER VALLEY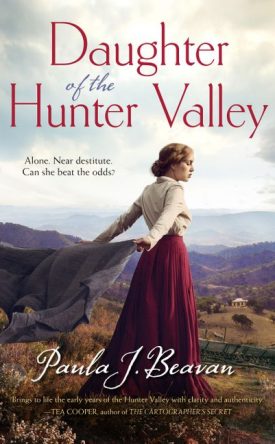 Alone. Near destitute. But brave and determined.
Can Maddy beat the odds to create a new home in the Hunter Valley?
Read the story blurb
Find your pre-order links
Read a few words from the author on how and why she came to write Maddy's story…
An exciting Australian historical debut out in September 2021 and up for pre-order now
1831, New South Wales
Reeling from her mother's death, Madeleine Barker-Trent arrives in the newly colonised Hunter River to find her father's promises are nothing more than a halcyon dream. A day later, after a dubious accident, she becomes the sole owner of a thousand acres of bushland, with only three convicts and handsome overseer Daniel Coulter for company.
Determined to fulfil her family's aspirations, Maddy refuses to return to England and braves everything the beautiful but wild Australian country can throw at her – violence, danger, the forces of nature and loneliness. But when a scandalous secret and a new arrival threaten to destroy all she's worked for, her future looks bleak … Can Maddy persevere or should she simply admit defeat?
PRE-ORDER Daughter of the Hunter Valley
A captivating historical tale of one young woman's grit and determination to carve out her place on the riverbank.
releasing in eBook and paperback 29 September 2021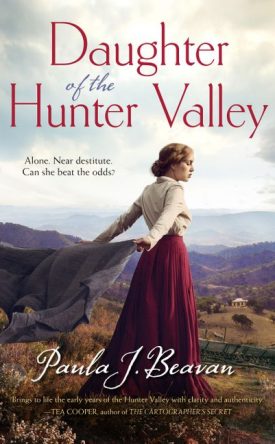 Richly detailed, inspiring and romantic – this engrossing story of a brave young woman overcoming insurmountable odds brings to life the early years of the Hunter Valley with clarity and authenticity. – Tea Cooper, author of The Cartographer's Secret
Meet Paula J. Beavan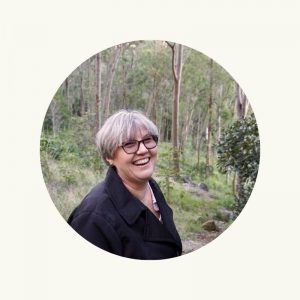 Australian Author
On discovering a family connection to one of the Hunter Valley first settlers I turned my hand to historical fiction.
Read more about Paula and discover where to follow her on social media
A few words from Paula
I've loved being immersed in a story for as long as I can remember. Some of my most cherished memories of my late grandmother were lying in the sun reading together. I spent the majority of my teens in trouble for having my head in a book, I grew up on a small acreage in the Hunter Valley, and remember riding my horse bareback, reading a Harlequin paperback as my poor horse Red, plodded towards home.
For as long as I can remember, I wanted to write. I had multiple false starts, with the first few pages carefully handwritten and eventually typed, but these attempts always petered out before the end of the first chapter.
My love of horses led me to my first job as a stable-hand for a racing stable and I quickly realised the romance of working with horses didn't match my reality. That said, I moved into hospitality and spent almost 20 years working in restaurants in the Hunter Valley wine area, when I married a transport operator I had to learn how to do bookkeeping, all the while, I continued to read anything and everything, and dream about writing.
Eventually I realised life wasn't going to settle down, so if I wanted to write, I'd have to make it happen. I was in love with the idea of writing a YA novel set in Scotland, and so I opened a word document and set about finding the perfect castle in which to set the book. After weeks of research, I found a picture of a ruin, copied and pasted it onto the top of the page and wondered what to write. I soon realised I am the kind of writer who needs to walk in my character's footsteps and breathe the same air. As I'd never been to Scotland, nor saw the likelihood of going anytime soon, I decided to turn my attention to something a little closer to home. Around the same time my father was contacted by someone researching the family history. Learning about an ancestral connection with the history of my local area, I raced straight to my computer to see what I could find. I was thrilled to find plenty and soon my imagination was running wild.
Having heard about a 3000-word writing competition, I decided to try writing a short Australian story in order to enter.
1500 words later I had met Madeleine Barker-Trent and knew her story was never going to fit into 3000 words. I set Maddy's story in a place I'd walked my dogs for years and was rich in colonial history. Research can be an unwieldly beast when you don't have a clue, and my adventures were diverse and often unproductive, but I continued to write without a plan. The result was 100,000 words of aimlessly wandering words. Inspiration was hot, but structure was not even luke-warm. Eventually I attended a weekend writing course at Australian Writer's Centre with Kate Forsyth and rewrote the story, dutifully put it aside to rest, and started writing a new story. Fast forward ten years I was encouraged to rewrite Maddy's story and the rest, as they say, is history.
Paula
We'll be bringing you exclusive content on release day. In the meantime – we hope you're enjoying our Book News 
Subscribe below by email to receive our occasional Book News blog post – and never miss a new book release!
We'd also love you to stay connected with us on Facebook & Instagram
Stay up-to-date on the latest Australian fiction releases and news