WELCOMING Australian author Jodi Gibson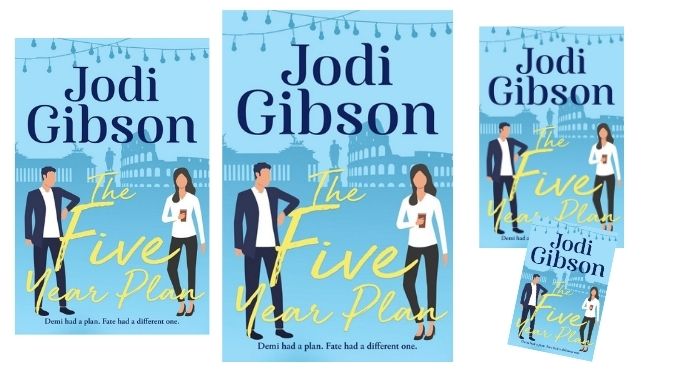 We're delighted to have Jodi Gibson join our group member authors
Jodi's second novel The Five Year Plan will be released in September and we want to tell you all about it!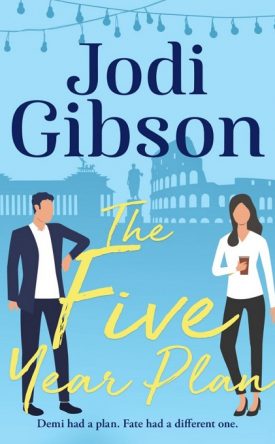 Hi, I'm Jodi and I'm delighted to be a member of this lovely group.

Jodi Gibson
Australian Author
Fiction with all the feels
I write, what I like to call 'fiction with all the feels'. Books that take the reader on an emotional adventure of laughter, sadness, joy, frustration, and of course, love. I like to challenge my characters with real life situations where they face their fears and have light-bulb moments forcing them to make tough life-changing decisions. I like to say my books won't change the world, but they will hopefully change your day (in a good way of course!)
I've been writing in one form or another ever since I can remember. From childhood tales of horses and ghosts, through to angsty journal entries during my teenage years. Writing and reading was a big part of my childhood. When I was in my late teens, I developed a love of a storytelling through performing arts and longed to study drama at university. However, life takes us on round about paths and that path wasn't meant to be.
Through my twenties and into my thirties, I had varied careers in administration, pharmacy, and real estate, but it wasn't until my mid-thirties when I rediscovered my love for reading and writing.
I've since worked as a freelance writer and copywriter and then in 2009 I penned my first fictional story since I was a teen. Needless to say, it wasn't great, but what it did do was reignite my love of story and writing and opened a leaking tap full of ideas that I could no longer hold back.
After many manuscripts in the metaphorical bottom drawer and myriad writing courses through the Australian Writers' Centre, Curtis Brown Creative, and Fiona McIntosh's Masterclass I'd finally written something worthy of publication.
In 2019, my debut novel The Memories We Hide was published. Holding that novel in my hand for the very first time was one of the most fulfilling and rewarding moments of my life. A contemporary drama with a returning home theme and rural setting, The Memories We Hide was one of the stories I'd had in my head since my early twenties, and seeing it garner positive reviews and feedback from readers, was a dream come true.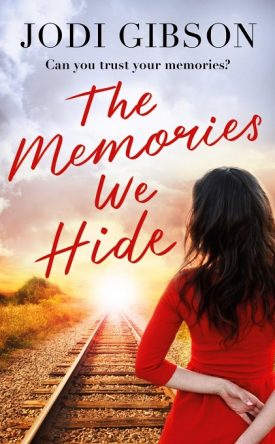 Can you trust your memories?
Laura Murphy has always been intent on leaving the past behind her, however, when she returns home to care for her dying mother, she finds painful memories begin to resurface.
Ten years earlier, Laura had fled the small town after the death of her boyfriend Ryan Taylor but now she is realising there was more to that tragic night than she remembers.
After connecting with childhood friend Tom, Laura soon discovers that even those closest to her hold secrets and betrayals that will make her question her own memories.
Will searching for the truth be too much to bear or will Laura free herself of her hidden memories and finally be able to move on?
Buy The Memories We Hide
~~~
My second novel is a lighter-style feel-good fiction which I think is just the tonic we need now, right?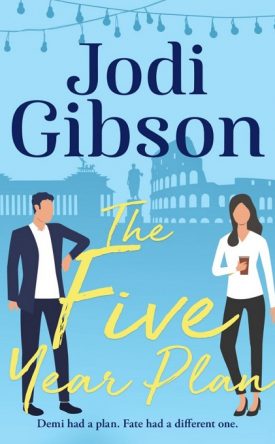 The Five-Year Plan is contemporary women's fiction with a touch of humour and a lot of heart. It will appeal to readers who want to be whisked away from their day-to-day life and immersed in a feel-good story full of food, travel and romance.
What do you do when everything doesn't go to plan? 
At 33, Demi's five-year plan is on track. She's moved in with boyfriend, Wil, and is waiting patiently for her father to retire so she can take over the running of the family café. But when her father blindsides her by handing the café to her older brother Nick, and discovers Wil is hiding something, Demi's five-year plan crumbles like crostoli.
Determined to get her life back on track, Demi travels to Italy to learn about her Italian heritage and mend her frayed heart — hoping her father will come to his senses while she's away.
However, Demi's Italian escape isn't so perfect. Long-held family feuds, a love triangle from the past, and a surprising new friend in Leo, find Demi questioning everything; especially her five-year plan.
Will Demi get her plan back on track? Or will she learn that the best plans are the ones you don't make?
Pre-order The Five Year Plan
releasing in eBook and paperback 7th September 2021
~~~
The Five Year Plan takes Melbourne girl Demi Moretti to Italy and back again on her quest to answer the age-old conundrum 'can we plan our lives or does fate have other ideas?' The Five-Year Plan will be published by Brio Books on September 7th 2021, and I can't wait to see Demi's story out in the world.
When I'm not writing, you'll usually find me in the kitchen baking up a storm. The goods of my toil usually don't last long once the husband and my daughters get a whiff from the kitchen, but it brings me joy to create something yummy out of a handful of ingredients.  I often share my recipes on Instagram (#booksandbaking) and through my monthly newsletter.
So, with a folder full of story ideas and works in progress, I will hopefully have many more novels (and recipes) to share with you all in the years to come.
Jodi
Read more about Jodi Gibson and discover where to follow her on social media
We'll be bringing you exclusive content on release day 7th September 2021.
Not long now!
We hope you're enjoying our Book News 
Subscribe below by email to receive our occasional Book News blog post – and never miss a new book release!
We'd also love you to follow us on Facebook & Instagram
Stay up-to-date on the latest Australian fiction releases and news