Tough Choices, Family Fractures and Lies, and Childhood Friendships Gone Wrong
Published:
November 14, 2018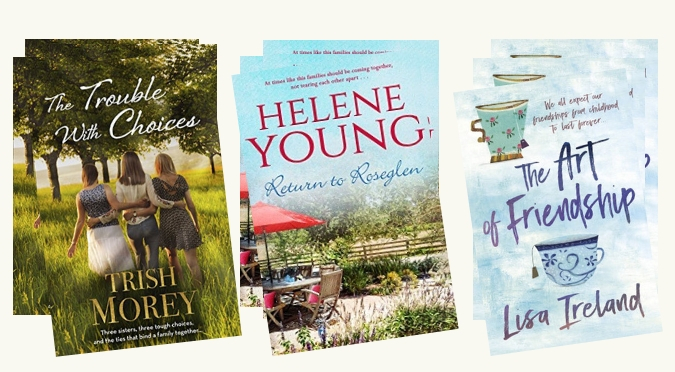 It's no secret – life changes us. But what do we do if we know that we, or someone close to us, made the wrong move in the past and we're now placed in a situation where we have to confront the issue? Life needs to go on, but can the repercussions and possible heartache be reversed or resolved?
Authors Trish Morey, Helene Young, and Lisa Ireland cover all these aspects in their recent novels. We wanted to know why they wrote these books and what inspiration or experience prompted their stories.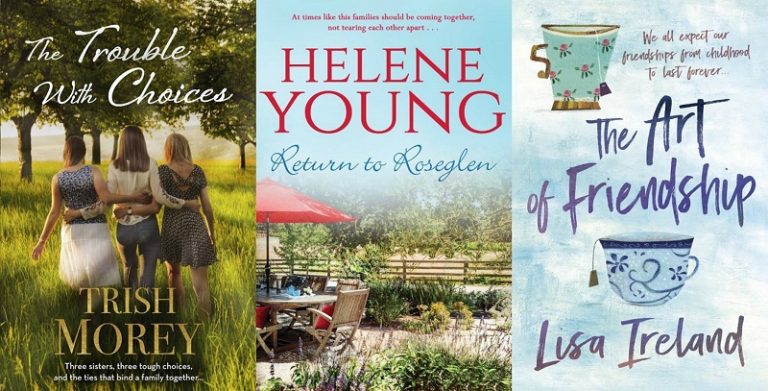 Award Winning, Multi-Published International Bestselling Author Trish Morey
Passionate, emotional, page turning stories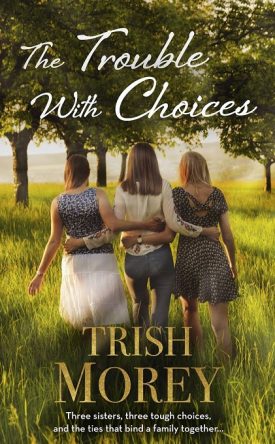 The trouble with choices… is they come with consequences.
Dumped on the eve of her brother's wedding, schoolteacher Sophie Faraday throws caution to the wind and winds up in the arms of the sexy best man. It was meant to be a one–night fling, but an unexpected consequence means Sophie must face one of the hardest choices a woman ever has to make…
Older sister Beth finds life is tough enough juggling a mortgage, shift work and raising her ten–year–old daughter alone. When she meets Harry, the quiet gardener with a heart of gold, she's determined to place him firmly in the friend zone. How can she let herself love again, when the guilt she carries every day reminds her what love can cost?
Hannah, Beth's twin, has her own reasons for avoiding relationships. But when Irishman Declan walks into her veterinary clinic with an orphaned joey in his arms, she's seriously tempted. But isn't resisting the attraction the safest option? Especially when the secret she's held close for so long can only guarantee heartbreak…
Will the Faraday girls learn that, with your sisters by your side, the wrong choices can still lead to the right places?
The Trouble with (Tough) Choices…
Are choices ever easy? Well, if we're talking about deciding between the pinot grigio vs prosecco with lunch, or a cornetto vs a magnum when you're down at the beach, maybe choosing isn't all that hard, even if you'd wish afterwards you'd chosen the other. It's no big deal if you get it wrong, you can choose the other tomorrow.
But what if choices aren't that easy? Like life choices? Like when you're single and out of the blue you discover you're pregnant when you least expect it – do you have the baby? Do you wish it away even as you feel guilty about it? Do you go ahead with the pregnancy, even though you know it's going to turn your life upside down? Or do you decide you can't do it and choose adoption or even abortion? Even if you're married, it doesn't mean it's a straightforward decision. There's a question of economics, your career, how you are going to manage with a baby, or another? These are the kind of choices that stop you in your tracks.
Choices like that are tough.
And that's the trouble with choices, because they come with consequences. And the tougher the choice, the bigger more far reaching the consquences and the bigger the fall out.
In The Trouble with Choices, all three Faraday sisters are forced to, or have made choices in the past, that have sweeping consequences, some that can be foreseen, some not.
Hannah, the eldest twin, made a choice years ago that she now has to live with the unexpected consequences of – for life.
Beth, younger twin by ten minutes, lashed out in the heat of the moment, but what happened that night long ago colours her choices now. Can she choose to be happy, or will guilt ruin her life?
And Sophie makes a split second decision that could blow all the sisters' secrets wide open – and does, but not with a deal of soul searching, and a dollop of wisdom from the girls' octogenarian nan, Joanie.
Because Nan's got a secret. Back in her day, women didn't have choices, there were only consequences. If a single woman got pregnant, she got married. If she got married, she lost her job. It was a different generation and life without choices was tough and rigid for the women of those days.
We've moved on since those times. Women have more choices than ever these days. We can choose whether we go to university, and where we go. We can choose who we marry and if we choose not to. We can choose whether or not to have that baby.
And yet for all our choices, it doesn't follow that life is any easier, not for Hannah or Beth or Sophie. Not for any of us. If it were easy, it wouldn't be so hard to choose.
Pass me a cornetto. Oh no, wait…
Read more about Trish, her books, where to find her on social media and where to buy The Trouble with Choices
Multi Award-Winning Australian Author Helene Young
Writer, pilot, sailor and photographer weaving my experiences into my stories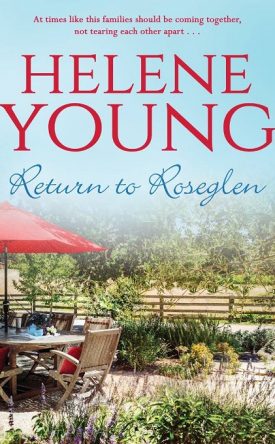 At times like these families should be coming together, not tearing each other apart. 
On her remote North Queensland cattle station, Ivy Dunmore is facing the end of her days. Increasingly frail, all she holds dear is threatened not just by crippling drought, but by jealousy and greed – and that's from within her own family.
Can Felicity, who's battling her own crisis as her fiftieth birthday approaches, protect her mother and reunite her family under the homestead's faded iron roof? Or will sibling rivalries erupt and long-held secrets from the past break a family in crisis?
From award-winning Australian author Helene Young comes a story about family fractures and feuds in later life – and about loved ones being there for each other when it matters the most.
Family Fractures and Lies
The friction and tensions between siblings fascinate me along with an interest in the relationships between mothers and their children. Is it possible for a mother not to have a favourite child? Is it really possible for the other siblings not to feel shunned, left out, less loved than a favourite? Can those insecurities lead to bad behaviour like bullying, abuse and worse?
Return to Roseglen started as a story about a woman in her fifties, part of the 'sandwich generation' struggling with the demands of adult children, ageing parents, careers, a relationship of their own, and menopause. However, as the story took shape it became more about families and the eddies and currents that shape the people we become. It's also about the power vacuum left behind when the matriarch dies. And that disorienting sense of loss was deeply personal for me.
In the space of two years my mother, mother-in-law, and an elderly friend all became ill and passed away. It was the end of an era. Talking to others during that time I was reminded again and again that imminent death doesn't necessarily bring out the best in families. Elder Abuse is still a hidden problem in our society yet our elderly are as vulnerable as our children, albeit in a different way.
During my research it was clear that the things our elderly feared most were isolation, loneliness and lack of family connection. Too often I heard stories of children who threatened to cut off contact as an effective way of blackmailing their parent into handing over their savings to pay off that adult child's debt or to buy them a car, jewellery, holidays. I heard of children who sold their parent's house from underneath them, who left them in appalling conditions until they'd handed over their life's savings. The most common cases involved mothers and their sons, and financial and psychological abuse were the most prevalent.
'Inheritance impatience' sounds almost light-hearted, but it's very real. For some children their sense of entitlement is so ingrained they see nothing wrong with helping themselves to their parents' money. 'After-all, it'll be mine one day, so what's the problem,' isn't an uncommon mindset.
The character of Ivy Dunmore, the 93 year old matriarch in Return to Roseglen, owes much to the older women I've been privileged to know – my way of honouring their passing. She's independent, still feisty, but also torn by her deep love for her children even while she recognises all is not well. She wants nothing more than peace in her family, but taking a stand will tear apart the very fabric she's taken so long to weave.
Return to Roseglen is definitely the most personal and cathartic book I've written. I hope Ivy and her family find a home in the hearts of my readers. I hope the story also makes them reflect on their own families and ensure all is well.
Read more about Helene, her books, where to find her on social media and where to buy Return to Roseglen
Australian Bestselling Author Lisa Ireland
Getting to the heart of female friendship and the lives of women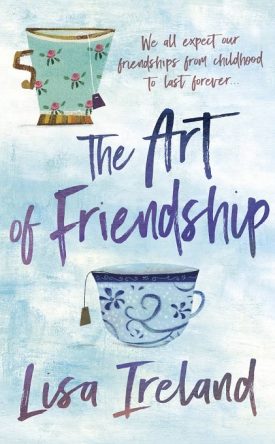 We all expect our friendships from childhood to last forever…
Libby and Kit have been best friends ever since the day 11-year-old Kit bounded up to Libby's bedroom window. They've seen each other through first kisses, bad break-ups and everything in-between. It's almost 20 years since Libby moved to Sydney, but they've remained close, despite the distance and the different paths their lives have taken.
So when Libby announces she's moving back to Melbourne, Kit is overjoyed. They're best friends – practically family – so it doesn't matter that she and Libby now have different…well, different everything, actually, or so it seems when they're finally living in the same city again.
Or does it?
Friendships Gone Wrong
The seed of the idea for this book was planted when I read an online article about ghosting in friendship. I'd heard about romantic ghosting (where a romantic partner 'disappears' without explanation) but I hadn't heard the term used in relation to friendship. I suddenly realised that there was a word to describe the surprise ending of a close friendship I'd experienced a few years earlier. It was a relief to know that I wasn't the only person this had happened to.
I started reading about friendship gone wrong and talking to others about their friendship experiences. I was startled by the number of people who reported a similar experience to me. I was also struck by just how devastating the loss of a close friendship can be. Many people reported grieving for the lost friendship for months, sometimes even years. Some people were angered by what had happened and some had regrets about the way they had behaved within the friendship, but the majority people were simply bewildered by what had happened.
I began to wonder what sorts of things could lead to the end of a long-term friendship and eventually posed the question:
If I met my childhood friends now – as strangers – would we become friends all over again?
I wondered if shared history was the only thing driving some of my friendships, and, if that were the case, was it enough?
From those questions I developed the characters of Libby and Kit, lifelong friends who've spent a long time living in different cities but who've managed to remain emotionally close. At the beginning of the book Libby moves back to Melbourne, where she and Kit grew up and Kit still lives. From the first day Libby arrives back in her hometown the bonds of her friendship with Kit are tested.
That's all I knew about the book when I started to write. Libby and Kit took me on a surprising journey, and I had no idea when I was writing how things would turn out in the end. One interesting aspect of this book was the fact that in the beginning I envisaged it being primarily Libby's story, and Kit was very much a secondary character. But Kit was having none of that. Her personality jumped off the page and demanded equal time! Many readers tell me Kit is their favourite character so I'm glad she insisted on her story being told.
In many ways this was a difficult book for me to write, because even though it was not about me or my friendships specifically, the themes resonated with me emotionally. I learned a lot about myself in writing the book and I believe it helped me to heal the hurt of that lost friendship. Writing The Art of Friendship has helped me to realise that not all friendships last forever but that doesn't mean we can't appreciate the gifts they gave us while they lasted.
Read more about Lisa, her books, where to find her on social media, and where to buy The Art of Friendship
Stay up-to-date on the latest Australian fiction releases and news