The Model Wife – new release by Tricia Stringer
Published:
September 24, 2019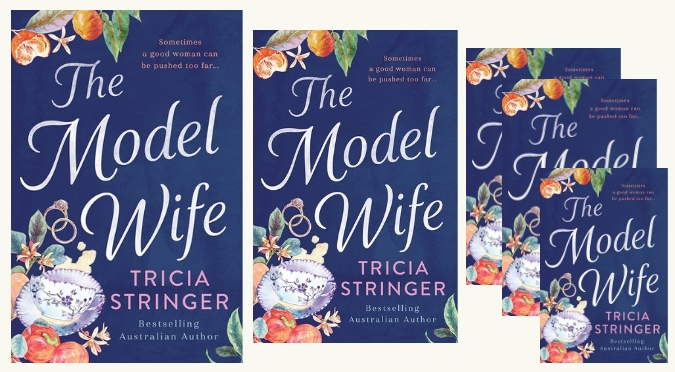 Even a good woman can be pushed too far…
From bestselling author Tricia Stringer, this beautifully realised multi-generational family story looks at what happens when real-life betrayals and struggling relationships clash with outdated ideas of what a woman should be.
Out today!
The Model Wife
Read an excerpt and then read Tricia's answers to The 5 Big Questions about The Model Wife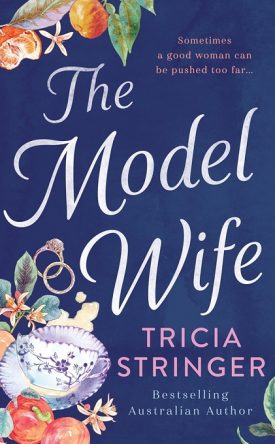 Natalie King's life is full. Some might say too full. With her teaching job, a farm to run, three grown daughters who have not quite got a handle on things, a reserved husband and a demanding mother-in-law, most days she is too busy to think about whether she is happy. But her life has meaning, doesn't it? After all, she is the one person everyone depends upon.
But when an odd gift from her mother-in-law – an old book in the form of stern and outdated advice for young wives – surfaces again, it brings with it memories she thought she had buried deep. Has this insidious little book exerted some kind of hold over her? Could it be that in her attempts to be a loving wife and mother, she no longer knows who she is?
On a day when it seems everyone is taking her for granted, and as the ghost of a past betrayal rises, it becomes clear that even this good mother and model wife can be pushed too far …
Excerpt from The Model Wife by Tricia Stringer
Milt stretched his legs, strolling up and down the path in front of the bakery while Natalie ordered takeaway coffees and ham-and-cheese croissants.
"Thanks." He gave her a grateful smile as she handed his over.
They sat their coffees on the bonnet and leaned against the car eating in silence. Natalie glanced at her husband as he took another careful bite of the hot pastry. He looked as tired as she felt.
"We should take a holiday," she said.
"We're about to start tailing."
"After tailing, I mean. Straight after," she emphasised. "For a month at least."
Since the girls had grown up they'd hardly taken more than a few days at a time away from the property. Even the new year's break away at the beach had dwindled until this last January when they hadn't gone at all.
"What about school?"
"I've got plenty of leave I've never used."
Milt shook his head slowly. "One day we will, Nat, but now's not a good time." He took another bite of his croissant.
She stared at the footpath. When they were in the Halbots' unit she'd thought all she'd wanted to do was go home. Now she realised all she wanted was to get as far away from home as possible.
She'd been given a reprieve and she didn't want to go back to the same life she'd had before. From juggling teaching and its stresses with the property and its demands, to maintaining the huge house and helping Olive with her unit, the committees and meetings – was that all her life would ever be?
Milt scrunched up his now-empty paper bag and picked up his coffee. "Do you mind eating on the way?"
Natalie swallowed her restlessness with a mouthful of croissant and climbed back into the car. She'd let it go for now but not altogether. Getting away for a holiday was the most important thing to her, even if she had to wait a few more weeks.
"I want to call in at Bob and Veronica's property before we go home."
"Why?" She stared hard at her husband as if the answer might be written on his face but he was looking in the side mirror watching for a gap in the traffic to pull out onto the road.
"Bob said Jack was pretty distressed last night by Veronica's news. He thought we might be able to reassure him. Jack's on his own. The girls are still travelling overseas."
"We hardly know him." Jack was the Halbots' oldest child and a year younger than Bree. He'd gone away to boarding school then had done ag studies at uni. He'd only been back on the property a year or so and Natalie's path hadn't crossed his in that time.
Milt flicked her a cautious look. "I've seen him a bit lately."
Unease churned in the pit of her stomach. "Where?" The Halbots lived further north along the Barrier Highway that later veered east and on to the New South Wales border. Their properties were on the same side of the road but to reach each other's houses was a half-hour drive with another neighbour's land between them. Both homesteads were nestled among large gum trees, a long way off the highway. You didn't go there without a purpose.
"Jack's interested in our new drafting yards and our breeding program. He's been to our place a couple of times."
Natalie felt as if someone had punched her. The air left her lungs. She stared at Milt but he was concentrating on the road ahead.
They overtook a truck then, finally, he glanced her way. "Bob's worried Jack won't want to stay on the property so he's keen to let him explore some changes. I couldn't say no, Natalie. How rude would that be?"
She looked ahead, the croissant cooling on her lap and the coffee undrunk. Outside the landscape was familiar and yet alien. Like the pieces of her life she thought she knew so well but that were shifting around her again.
"We can't live that close and not help each other," he said.
"We've never worked closely with the Halbots before."
Milt's big hands gripped the steering wheel tighter. The creases in his knuckles turned red against the brown tan of his skin. "Jack came to me. I didn't have a reasonable explanation for refusing him." He glanced across at her. "The past is the past, Nat. Like Bob said, it's long behind us now."
"Bob doesn't know the real reason for us to keep away though,does he?"
She studied Milt's profile as he concentrated on the road again.
He didn't even glance her way. She had an urge to reach across and slap him and that shocked her so much she slid her hands under her thighs in case they moved without her say-so. She had to agree; up until yesterday she'd thought the past was put to bed but now she knew the things you buried had an awful way of surfacing and hitting you in the face again.
Buy The Model Wife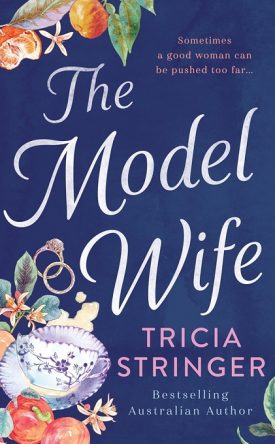 The 5 Big Questions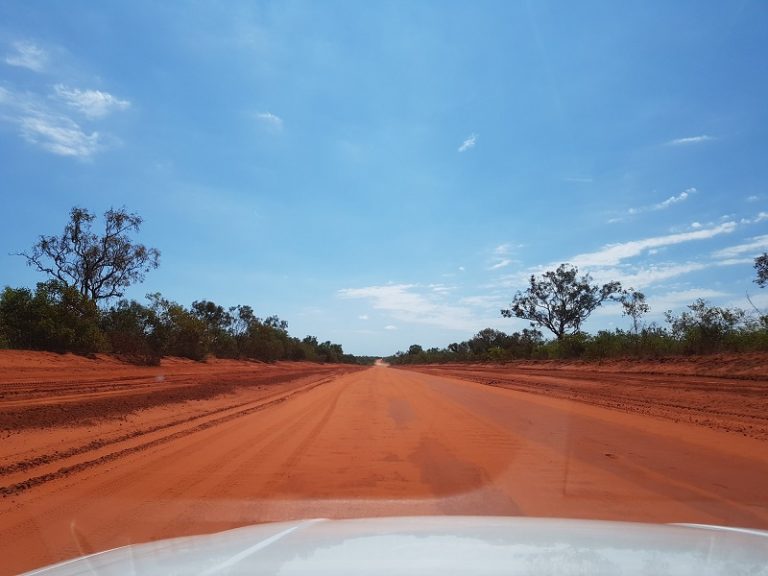 1. How long did it take you to write the book?
This is always a tricky question as the idea and the research have been percolating in the background for a few years but the actual writing took approximately eight months before it was ready to sub to my publisher.
2. What was the most difficult or complex aspect of writing your book?
Finding a reason to tear Natalie, the main character, away from her family. What would motivate such a good woman to suddenly decide she'd had enough and want out? And what would stop her from returning?
3. What gave you the most pleasure when writing your book?
Revisiting the settings. In particular the Dampier Peninsula in remote north Western Australia. I said to my husband I could write it from memory or we could go back and revisit. He didn't take much convincing to go. It really is beautiful country and I was able to reconnect with a local woman who helped give me some background to living in the region.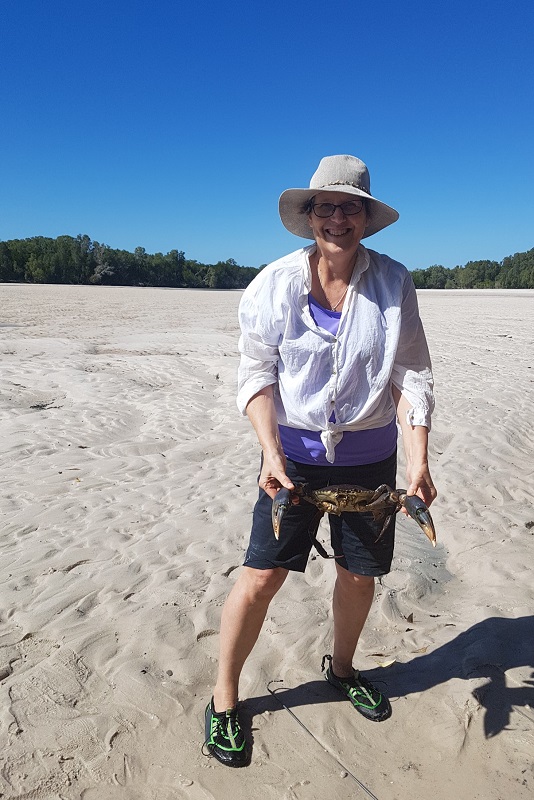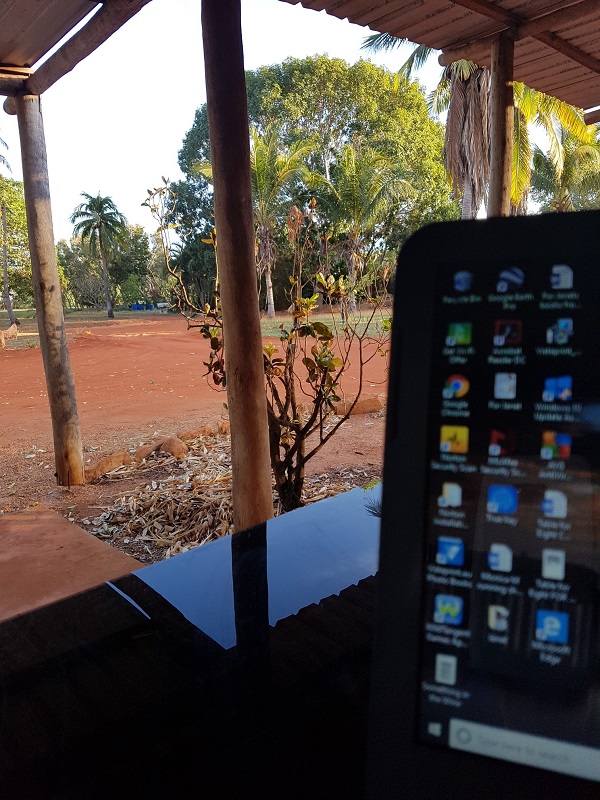 4. Are you nervous when a new release comes out?
Yes! Releasing your creative work is always a risk. I've already had some great feedback from the advanced reading copies so am hopeful the rest of my reading community will love it too. 
5. What's the best thing a reader could do if they enjoyed your book?
Tell other readers about it. Personal recommendations are still the best way to find a new book to read. And please message me too. I love to hear from readers. Hope to meet lots while on tour.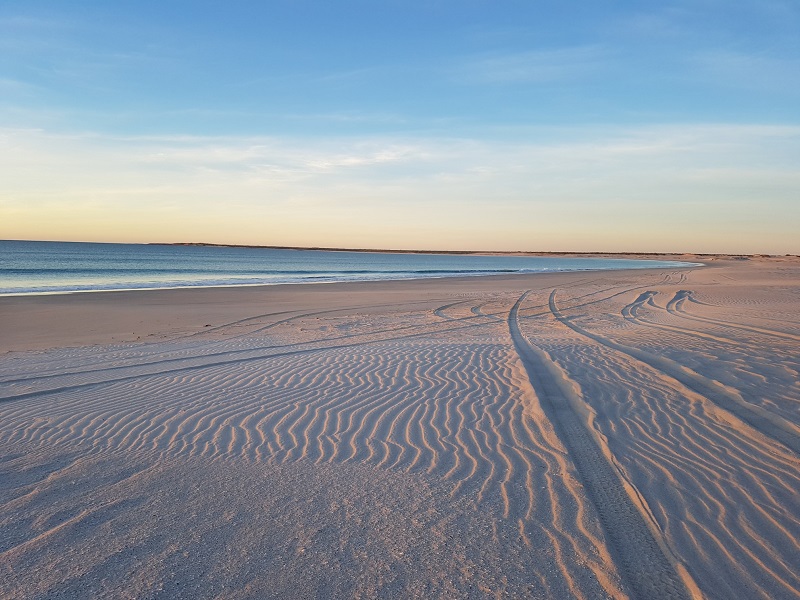 Tricia Stringer
Award Winning Bestselling Australian Author
The voice of Australian storytelling. From the city to the country…
Read more about Tricia, her books, and discover where to find her on social media
Why not sign up to our blog posts via email – and never miss a new book release!
Stay up-to-date on the latest Australian fiction releases and news