The Lost Pearl – recent release by Emily Madden
Published:
September 25, 2018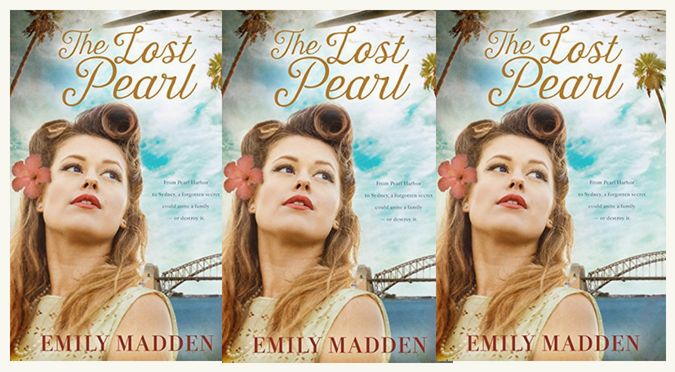 A sweeping family saga of long lost love, for readers of Fiona McIntosh and Mary-Anne O'Connor.
From Pearl Harbor to the shores of Sydney, a secret that spans generations could unite a family – or destroy it.
Recent release by Emily Madden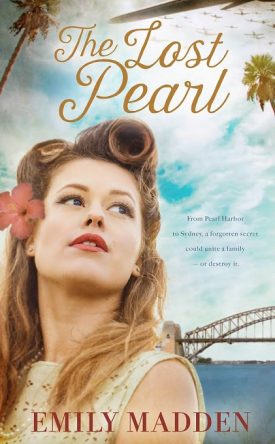 Honolulu, Hawaii 1941
On the evening of her sixteenth birthday party, Catherine McGarrie wants nothing more than for the night to be over, even though the opulence of the ballroom befits the daughter of a US Navy Rear Admiral. Then she meets Charlie, a navy officer from the other side of the tracks, a man her parents would never approve of.
As rumours of war threaten their tropical paradise, Catherine and Charlie fall in love. But the bombing of Pearl Harbor on 7th December 1941 changes their lives forever.
Seventy–five years later, addled by age and painkillers, Catherine tells her granddaughter Kit her story and reveals the tale of a long–lost treasure.
Can Kit uncover the secret and reunite her family? Or will the truth tear them apart?
A few words from Emily about the book
How Research Uncovers Gems
One of the most exciting things about starting a new book is the joy of a fresh new story. The characters are mere acquaintances – you're still getting to know them, getting to know their story before you write them into the story. Essentially, you need to "research" your characters. But when you write a historical, and more specifically, a dual time line story, it's not only the people you're writing about that you need to research, but the time period and place too.
When I started the research process for The Lost Pearl, my part Hawaii, part Sydney set story, the Internet and books were essentially the starting point. What I found most helpful was not only a trip to Hawaii (I worked most of the time!), but spending a day with a local tour guide that specialised in 1940's Honolulu.
My guide, Jean uncovered gems that may otherwise have been missed. Sometimes it's not until you immerse yourself in the place you're writing about that you're able to fully see the whole picture. Merely reading about it doesn't do it justice.
So much is written about Pearl Harbor and certainly when you visit the memorials including the USS Arizona where many of it's crew still lay entombed, you can almost feel the ghosts of the past wrap around you. But the part that fascinated me about my time with Jean were the day to day details about life in the 1940. How movies at the Princess Theatre cost a dime, or how bus and trains from Pearl Harbor to Hotel Street (the red light district) were 10c, and taxis not that much more.
Bars and Brothels on Hotel Street where anchored by the YMCA. On the bottom end of the street, there were the trains and the theatres on side streets. When I discovered that thousands of military personnel would frequent the area, I knew I had to weave it into my story, even though none of my previous visits to Hawaii or my initial research had uncovered it.
In the 1940's the yearly take home rate for a woman was about $2,000 USD. A woman working in a brothel could earn up to $25,000 USD a year. Yep, that's right. Oh, and only women could own brothels. Sounds like they had it good, right? Well, yes, and no…
The City of Honolulu set up rules for prostitutes: you couldn't ride in the back seat with a man, you couldn't ride in the front seat of a taxi, you couldn't go to the movies, beach, you couldn't make a phone call, you couldn't wire money to the mainland without the permission of the madam. That's a lot of rules. Prostitutes saw 100 men a day and worked 20 days a month. Yikes!
The Lost Pearl isn't about a girl that works in a brothel. My heroine Catherine's life is as far from Hotel Street as you can imagine. But knowing about Hotel Street, being able to weave it in my story in pivotal moments times was priceless.
Sometimes research uncovers gems, and sometimes those gems are pearls.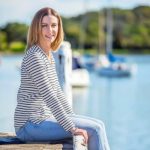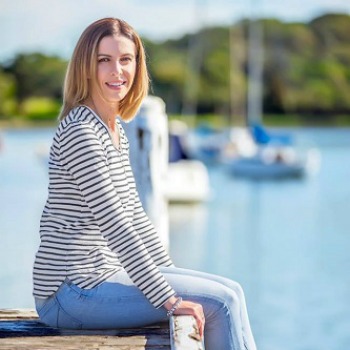 Read more

about Emily and her books, where to find her on your social media platforms, and where to buy
The Lost Pearl
Emily Madden – Get swept away by love
Stay up-to-date on the latest Australian fiction releases and news