Table for Eight – recent release from Tricia Stringer
Published:
September 22, 2018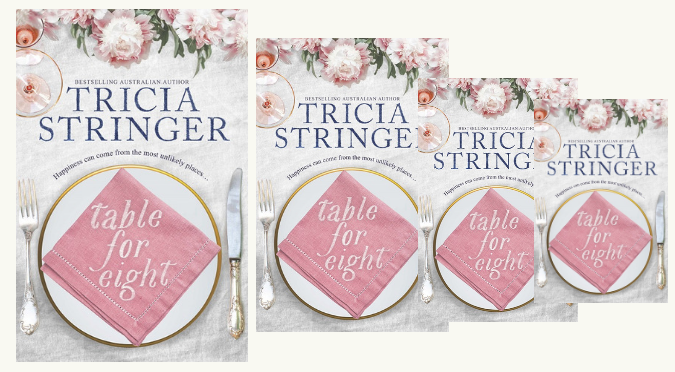 Bestselling author and master storyteller Tricia Stringer tackles troubled relationships, second chances and love old and new in this uplifting story of unlikely dining companions thrown together on a glamorous cruise. Readers of Liz Byrski, Monica McInerney and Rachael Johns will love this book.
Read a few words from the author, and an excerpt from the book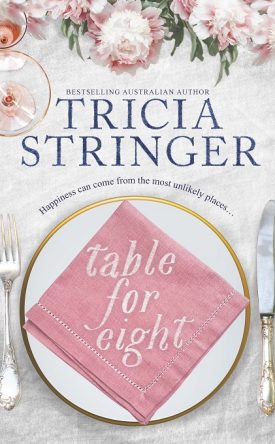 A cruise, no matter how magical, can't change your life. Can it…?
Clever, charming dressmaker Ketty Clift is embarking on her final cruise from Sydney before she must make serious changes in her life. Supported by the ship's all-powerful maître d' Carlos, she has a mission: transform the lives of those who join her at her dining table every evening. Not only can Ketty turn Cinderellas into princesses with her legendary style-eye, but she has a gift for bringing people together.
But this trip is different. As the glamour and indulgence of the cruise takes hold, and the ship sails further away from Sydney towards the Pacific Islands, it becomes clear that her fellow travellers – a troubled family, a grieving widower and an angry divorcee determined to wreak revenge on her ex – are going to be harder work than usual.
As Ketty tries to deal with her own problems, including the unexpected arrival on board of her long-lost love, Leo – the man who broke her heart – as well as troubling news from home, she begins to realise this might be the one cruise that will defeat her.
A few words from Tricia Stringer
In my new book Table for Eight, I'm taking you on a cruise.
It is a more layered and complex book than any I have written so far, and I've found writing this story so different. It has as broad a scope as my historical saga and the warmth of rural romance, but it really looks at the psychology of relationships: the nitty gritty of what makes people tick, why they feel what they do, act the way they do. For a people observer like me it's been a delicious experience. It's also book number ten so extra special.
The setting, a cruise ship departing Sydney, is also so different. So many Australian families are cruising these days. I've been lucky enough to cruise three times (all in the name of research, of course) and there's a transformative magic about it.  People leave behind their daily grind and become anyone they want in this new, glamorous environment. A wonderful setting for events to be set in motion and character transformation.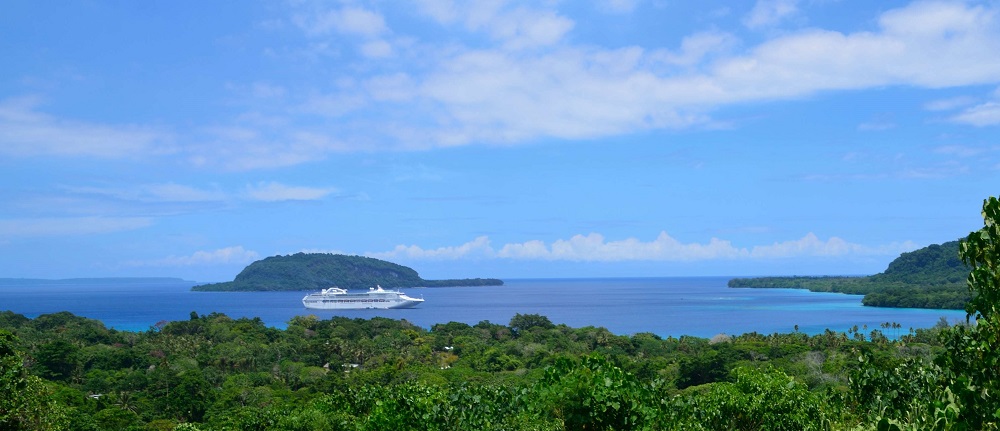 Table for Eight is an uplifting story of unlikely dining companions thrown together on a life-changing journey. In this excerpt you meet two of the characters as they first arrive on board ship.
Tricia
Excerpt from Table for Eight by Tricia Stringer
"Would you look at this!" Maude bounced onto the bed. Her broad backside sank into the neatly made covers as she reached for the plate that sat on the cupboard beside her. "Chocolate-coated strawberries with compliments of our travel agent. I knew he fancied me."
Celia watched from her position just inside the cabin door as Maude lifted the clear lid from the strawberries and stuffed one in her mouth. The agent was at least twenty years younger than their slightly-over-fifty and had responded politely to Maude's many questions. Celia had seen no sign, on their several visits to finalise their cruise booking, that the poor fellow had any more interest in them than any other paying customers. However that hadn't stopped Maude from playing up to him, and that was the reason Celia had asked her to come along on this cruise in the first place. Maude was a flirt and Celia needed to learn how to be.
"This is going to be great, don't you think?" Maude didn't wait for an answer but rose to her feet and strode two steps to the bathroom. "Not a lot of room but we should be fine."
Celia took in the space that was grandly called a stateroom. It had two single beds, one pushed against each side wall, and a gap between the two that was big enough for Maude or Celia but not both at the same time. She was surprised by her reflection in the mirror over the bed. She still wasn't used to the spray tan and lighter hair colour, all part of her pre-cruise final makeover, but she was happy with what she saw all the same. Turning sideways she took in the bathroom where Maude was now reapplying her lipstick. It was a tiny box with barely enough room for Maude. Beside it there was a wardrobe that they would both have to share and that was it for their holiday home.
"I wonder where we'll put our cases?" Celia opened a wardrobe door. There was more space than she'd thought but she couldn't see two cases and their hand luggage fitting in there. She glanced back at the compact room.
The thing that bothered her more than the small space was the complete absence of light when they'd entered. They had an interior room almost in the middle of the ship and even with the door open to the passage behind them it had been dark, until Maude had found the light switch.
Maude stepped out of the bathroom and grinned at Celia. "I'm sure they'll fit somewhere. Don't worry about the little things." She patted Celia's shoulder in a condescending manner. "Think about the adventures we're going to have. Are you ready? We've a whole ship to explore."
Celia flattened herself against the wall as Maude reached for the door handle. The other woman squeezed her buxom frame past Celia and let out a small belch as she passed.
"Ooops!" Maude giggled. "Better out than in."
Celia wrinkled her nose at the smell of garlic and hoped she wouldn't regret her decision to ask Maude to come on the cruise with her.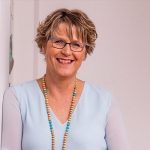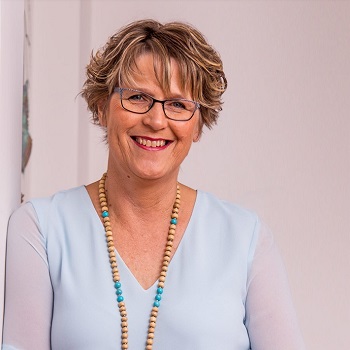 Read more about Tricia, her books, where to find her on your social media platforms,
and where to buy Table for Eight
Tricia Stringer – Award Winning Bestselling Australian Author
The voice of Australian storytelling. From the city to the country…
Stay up-to-date on the latest Australian fiction releases and news