RECENT RELEASES – How Many Have You Read?
Published:
September 22, 2020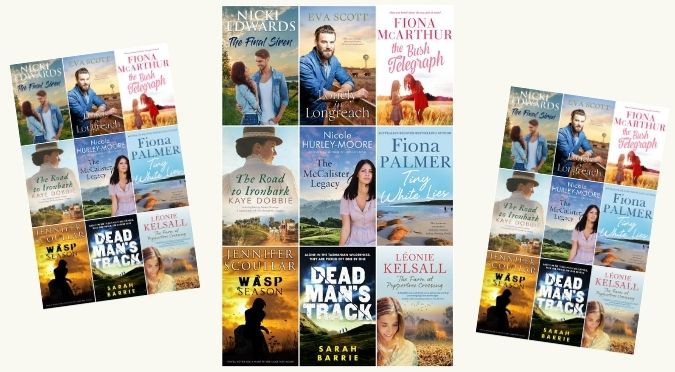 9 wonderful new releases from July, August and September
rural fiction, historical fiction, contemporary fiction, women's fiction, suspense, romance, romantic comedy
How many have you read? Leave us a comment, we'd love to know.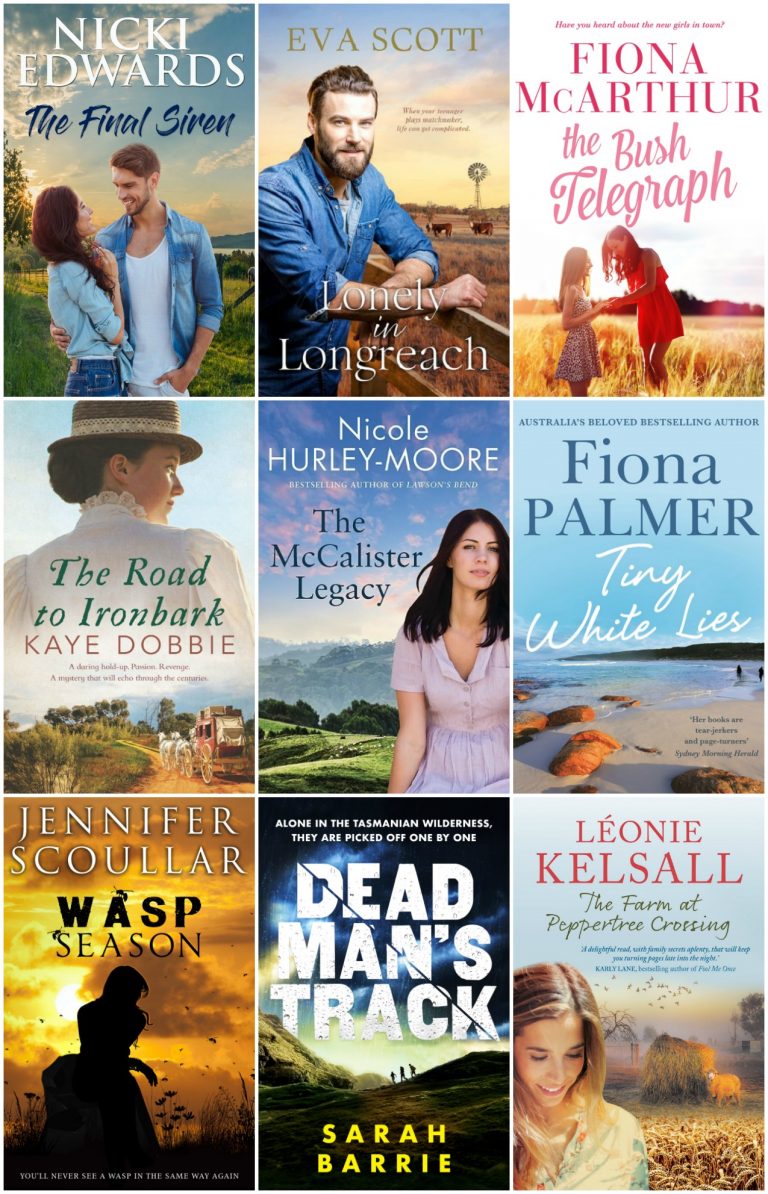 The story blurbs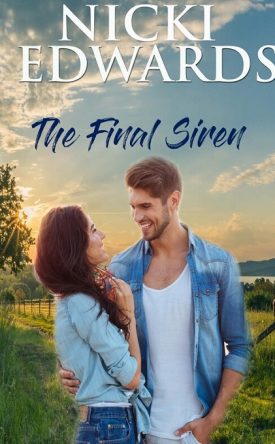 Nicki Edwards
Australian author of Heartwarming Romance
Country town life. Love and medical drama.
A sweet, small-town romance about secrets and a chance to leave the past behind.
Jed Delaney left the small town of Glengarrick after he was drafted into the AFL, taking a secret with him, and breaking Georgia Purcell's heart in the process. He's a household name and considered to be one of the best ruckmen the game has ever seen, but a devastating career-ending injury has him returning home wondering what to do next.
Georgia tried to leave Glengarrick too, but after her father's death and her mother's illness, ten years later she's still stuck, wondering what her future holds. She never expected Jed Delaney to walk back into her life like nothing has changed. Not when she's the reason for his retirement from the game he loves.
Will the lure of a new career pathway within the AFL be too much for Jed to walk away from, or can he leave it all behind for a chance of happiness with Georgia?
~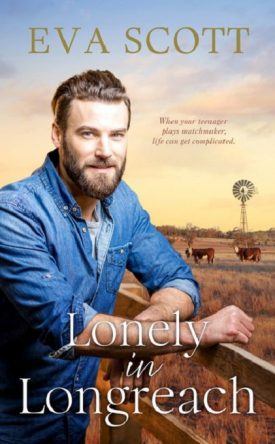 Eva Scott
Australian Author
Exploring relationships, culture, our roles in changing society, love and loss.
Widower Sam Costello has no time for love. When he's not working on his farm, he's trying to figure out how to connect with his teenage son Levi.
But Levi is about to finish high school, and he has big plans to move to Sydney for University with his best friend Maddie. If only he didn't feel so guilty about abandoning his dad. Maddie has her own reasons for wanting to go to Sydney and she's not going to let Levi's dad ruin her future happiness. Mr Costello needs a girlfriend and, with her talent for matchmaking, Maddie is the girl to make it happen. By the time Mr C figures out what she's done, surely he'll be too in love to be angry.
Journalist Sarah Lewis has a good job, a nice boyfriend and a safe life in Sydney. Though sometimes she wonders if life has more to offer than nice and safe. When she starts working on an article about finding love in the outback she finds herself asking whether journalists should become this invested in their research. But there's just something about Lonely in Longreach. Could it be that the man behind the dating profile is the key to the passion she has been looking for?
Sleepless in Seattle meets rural Australia in this fresh romantic comedy about optimism, online dating and love at first sight.
~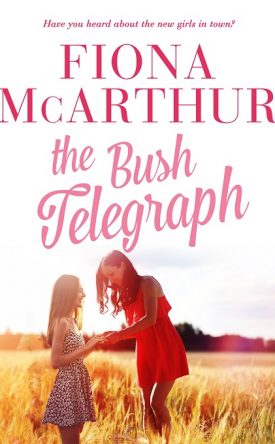 Fiona McArthur
Multi-Published International Bestselling Author
Good Medicine…rural/remote Australia…heartwarming romantic drama
"From Australia's renowned midwife and bestselling author of The Desert Midwife, The Bush Telegraph is a romantic drama about love, friendship, community and the joys and challenges of life in the outback."
Small towns and gossip go together like trees and birds.
It's been more than ten years since Maddy Locke left Spinifex, the small outback town where she gave birth to her daughter, Bridget. Now she's back to prove she's got what it takes to run the medical centre and face the memories of that challenging time in her life. But everything's changed – the old pub is gone, her new colleagues aren't pleased to see her, and it's drier and hotter than ever.
Station owner, Connor Fairhall, thought he'd left the drama behind in Sydney, but moving back to Spinifex with his rebellious son, Jayden, hasn't been the fresh start he'd envisioned. His brother, Kyle, is drinking too much and the only bright spot on the horizon is meeting Nurse Maddy, who's breathing new life into the weary town up the road, little by little.
Can Maddy ignore the rumours about Connor and risk her heart again? Or will the bush telegraph spread along the wire fences and stand in the way of trust?
~
Kaye Dobbie
Multi-Published, Australian RuBY Award Finalist Author
Captivating historical and contemporary family sagas.
A daring hold-up. Passion. Revenge. A mystery that will echo through the centuries. A compelling romantic adventure.
1874,The Victorian Goldfields
In the goldfields town of Ironbark, Aurora Scott faces ruin as the railways supplant the Cobb & Co coach line, the lifeline of her hotel. Aurora is no stranger to adversity, the formidable publican has pulled herself from a murky past to build a respectable life in Ironbark. But when bushrangers storm the hotel, taking hostages as leverage for the Starburst Mine's payroll, Aurora has more trouble on her hands than she can handle.
This is no random act, but a complex scheme of revenge. The gang turn on each other. Shots ring out. And when the dust settles, the money has vanished, and so has Aurora Scott…
After 150 years, the mystery of the missing payroll has passed into folklore. And when journalist Melody Lawson helps her brother prepare for the town's annual Gold Hunt Weekend, she is just as drawn into the past as the tourists. But with a surprise inheritance her own family history becomes a puzzle, bound up with the fabled payroll – and as Melody follows the clues, danger mounts…
~
Nicole Hurley-Moore
Bestselling Historical, Fantasy and Contemporary Romance Author
I'm a hopeless romantic who is enchanted by romance no matter the time period or realm.
Someone is hiding a secret – one that could change Berry's life, and alter her tragic past.
As a child, Berry McCalister's family was torn apart by shocking violence. Eleven years on, she returns to the small town of Harlington, determined to confront the past and, finally, to cut all ties and sell the family farm.
Complicating her desire to get out of Harlington, Berry is drawn to her childhood crush, Nate Tarant. He never knew she existed back then, but things change, and this time Nate seems to be very much aware of her presence.
Berry begins to question the long-believed story of what happened to her family. Will she ever find out the truth?
And can one old rumour shed light on the real events of that night?
~
Fiona Palmer
Bestselling Australian Author
Stories set in Australia that paint a vivid picture of life from the inspiring landscapes to the salt-of-the earth characters.
Two families escape the rat race to holiday at a remote coastal retreat, but what lies are they telling themselves and each other?
'The new family drama by beloved Australian storyteller Fiona Palmer.'
Ashley has recently lost her husband. Daughter Emily is being bullied online.
Best friend Nikki is holding a huge secret. And why is husband, Chris, receiving so many text messages lately?
Their teenage children are glued to technology, be it PlayStation, YouTube, Instagram, Snapchat . . .
The two women hatch a plan: for three weeks, both families will stay in a rustic, remote coastal camp with no phone reception.
While the teenagers struggle to embrace this new world of self-entertaining in the rugged bushland, the adults are trying to maintain a certain facade. Soon, around the flames of the camp fire, their tiny white lies might just begin to be exposed.
~
Jennifer Scoullar
Bestselling Author of Australian Fiction
A love affair with the wild…
You'll never see a wasp in the same way again …
When Beth's marriage ends, she's determined to build a new life in the country for herself and her children. A quiet life lived closer to nature. She thinks she's achieved the impossible – a civilised divorce, a happy home and a cordial relationship with her ex-husband Mark. There's even the promise of new love on the horizon. But when Mark tries to change the rules, Beth's peaceful world is turned upside down.
Disturbingly, she also discovers that European wasps have invaded her garden. Beth's obsession with them and their queen holds up a distorted mirror to the human drama. As the chaos in Beth's life gathers momentum, connections between the two worlds come sharply into focus. The lives of Beth and the others are neither separate to, nor safe from, the natural world.
~
Sarah Barrie
Bestselling Australian Author
The promise of romance…the terror of isolation and evil
A tragic accident, a terrible crime, an unknown threat …
Scarred by a recent tragedy on Federation Peak, Tess Atherton is reluctant to guide a group of young hikers in the wild Tasmanian winter, but it seems safer than remaining amid the violence that threatens them in Hobart. Little does she know that she has brought the danger with her …
Detective Senior Sergeant Jared Denham is closing in on a serial killer, but someone doesn't want him getting to the truth and the case is becoming personal. He already owes Tess his life, and wants to return the favour – but when it comes to enemies, Jared may be looking in the wrong direction.
Time is running out, and death is stalking them both …
~
Leonie Kelsall
Australian Author
Home, Heart and Heroes
A traumatic past, an unexpected inheritance, and a family whose secrets are kept by the town.
Surrendered at birth, city-girl Roni has convinced herself she has no need of anyone – other than her not-as-tough-as-he-looks rescued street cat, Scritches, and her unborn baby, who she's determined will feel all the love she was denied.
In South Australia, rural matriarch Marian faces her mortality with her customary forthrightness. Deciding to right the wrongs done by her family, she bestows her estate upon her estranged niece, Roni. However, this is no simple inheritance: Marian seeks to control her legacy from beyond the grave by setting tasks – which disguise life-lessons gleaned from the tragedies of her own past – that Roni must complete before she can claim the property that could change her future.
Planning to sell the farm and return to the mundane but safe familiarity of Sydney, Roni's decision is complicated by an unexpected friendship with her aunt's life-partner, a reluctant attraction to the farm manager, Matt – who inexplicably seems to believe he has a claim to Peppertree Crossing – and the discovery that her birth mother is still alive and wants her share …of both Matt and the property.
Slowly unearthing the years of dark secrets hidden within the tiny rural community, Roni must somehow survive betrayal,  heartbreak and loss if she is to eventually find joy. Above all, she must learn to trust in the truth of Marian's most important lesson: everyone deserves love.
The Farm at Peppertree Crossing is a story of intergenerational friendship, finding humour in unexpected places, grief, the pursuit of dreams – and, most importantly, love.
~
So how many have you read?
And don't forget to check out our Coming Soon new releases for October and November.
Subscribe by email to receive our occasional blog posts – and never miss a new book release
Stay up-to-date on the latest Australian fiction releases and news