Q&A with Penelope Janu. Adventure and romance…fresh, fun, fiction
Published:
November 5, 2018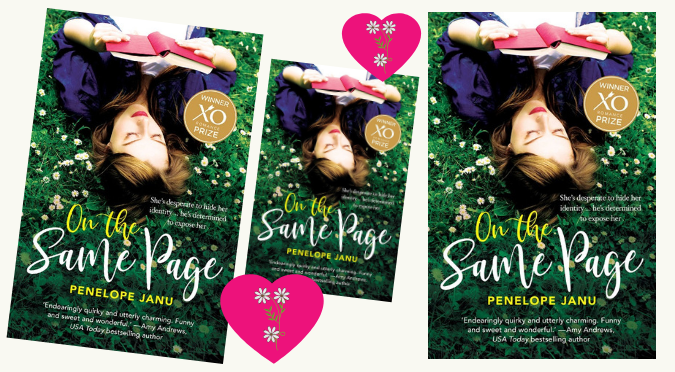 "Sometimes a girl just has to do what's in her heart…"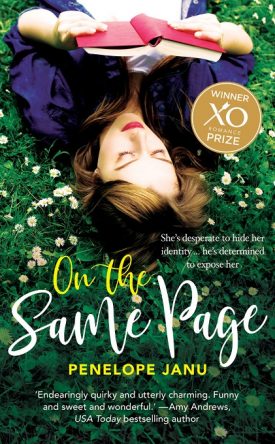 By day Miles Franklin, named after the famous author, is a successful lawyer. But by night she writes historical romance novels under the pen name Emma Browning. When Miles's assistant covertly enters her boss's novel in one of Australia's biggest literary awards—and it wins—Miles's perfectly ordered world is torn apart.
Lars Kristensen smells a rat. As the CEO of Iconic International, the company publishing Miles's prize-winning novel, he's determined to meet the author and uncover her true identity.
But Miles is equally determined to protect her privacy—and to keep writing—even if it means mastering pole dancing, and choreographing a love scene in the back of a horse-drawn carriage … Well, she is a romance writer, after all.
Miles has the grit to keep her secret, but Lars has the smouldering looks and arrogance of any romantic hero she has ever imagined.
Hmm. Sometimes a girl just has to turn the page …
'Endearingly quirky and utterly charming. Funny and sweet and wonderful.' —Amy Andrews, USA Today bestselling author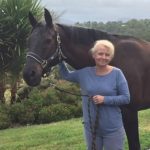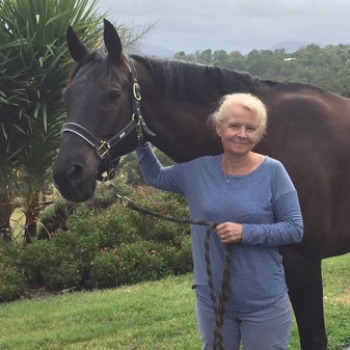 A few years ago, after a fulfilling career as a lawyer and legal academic, Penelope Janu thought it was time to start writing the kind of stories she'd always thought up but never written down. Not coincidentally, they were also the stories she loved to read. Stories that had little to do with corporations law or conveyancing contracts, and more to do with adventure and happy endings.
On the Same Page is out in eBook and in paperback on 1 December 2018 and after reading the story blurb and knowing Penelope's background – we're heading straight in with a question that's probably on everyone's mind…
Penelope, you write romance and you're a lawyer – just like your heroine, Miles. Can you tell us if Miles is based on yourself in any way, or perhaps in many ways?
Miles is in a difficult legal situation in On the Same Page, because she's being forced by Lars (her publisher) to honour a contract. Making Miles a lawyer gave me the opportunity to let her fight her own battles on the legal front (while also providing her with many opportunities to make Lars's life extremely difficult!)  As a writer of romance, I do see some similarities between this character and me, particularly as I'm not terribly comfortable with the idea of promoting my work or myself. I write novels in the hope that readers will engage with the characters and believe that they are, ultimately, perfect for each other. 
Can you tell us why your heroine's name is Miles Franklin?
The Miles Franklin that most of us are familiar with is the novelist who wrote My Brilliant Career, and endowed Australia's most celebrated literary prize, the Miles Franklin Award. While the novels that win this prize are undoubtedly worthy, I imagine there would be controversy amongst some literary writers, academics and critics, should a commercial fiction romance novel ever win the prize. So … I thought up a pair of ghastly parents (a novelist and a poet), each with a literary pedigree, and imagined they named their daughter Miles Franklin. What expectations would they have of their clever only child?
My character Miles is strong-willed and determined—but she is also chronically shy and unwilling to rock the familial boat. So she writes in a genre she loves, romance fiction, while keeping her identity a secret. She's proud of her novels, but does not believe she could cope with the attention she would receive if people knew her secret.
On the Same Page let me have a lot of fun in terms of taking the characters out of their comfort zones. Lars is compelled to read historical romance novels and give meaningful feedback. Miles takes on pole dancing in order to appreciate how one of the characters in her books might climb to a second story window. And, by the end of the novel, Miles learns to appreciate that some conflicts, including those with her parents, need to be met head on.
On the Same Page is set in Australia, but the hero is from Norway. Have you been to Norway?
Norway was a particularly memorable part of a year spent in Europe with my husband a number of years ago, because we camped in the northern autumn. Notwithstanding the majestic scenery, we were generally the only people camping at that time (it was rather cold!). The camp owners and rangers treated us with good humour and generosity, often giving us a hut for our overnight stays, and hot breakfast in their homes the following morning. I've met many Norwegians who have a certain reserve, tempered with sincerity and humour, and these traits have always made a positive impression (Lars isn't my first Norwegian hero!)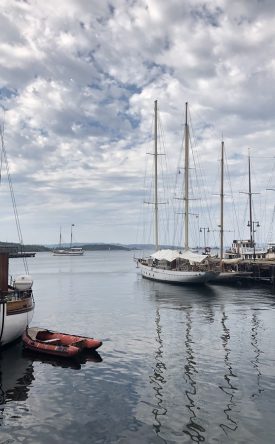 Penelope's two current books In at the Deep End and On the Right Track both have Norwegian male protagonists
– and they're definitely hero material!
You often talk about your four-legged friend on social media. Can you share a photo and tell us about Daphne?
Daphne is my three-year-old Great Dane, and the closest thing to a horse that I can accommodate at present. She is undoubtedly beautiful (and terribly vain) and is the most curious dog I have ever encountered. This is a particularly interesting character trait given her size—she wouldn't hurt a fly, but some people are strangely wary of big dogs rifling through their handbags and checking out their white fluffy dogs' trendy little coats.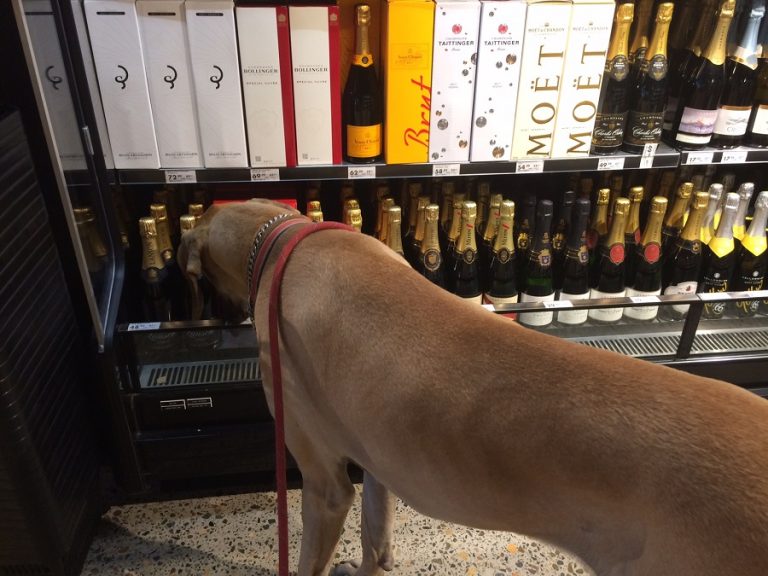 Penelope, what can we expect from you next?
Following on from On the Right Track, I'm writing another rural romance for Harlequin Mira, to be released towards the end of next year. The heroine is a farrier who lives in country NSW, and has a fascinating backstory that is keeping me up at nights, and the hero is a vet who specialises in genetics, and works at the Western Plains Zoo (an open range zoo in NSW that plays an important role in the conservation and preservation of endangered species). I've spent quite a lot of time in this region, and can't wait to get back there to do more research and fact checking.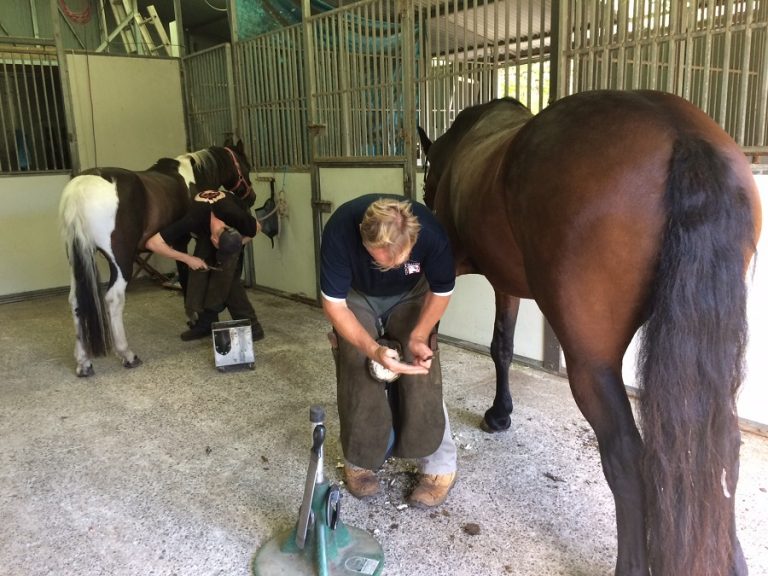 And after that … another book set in Australia!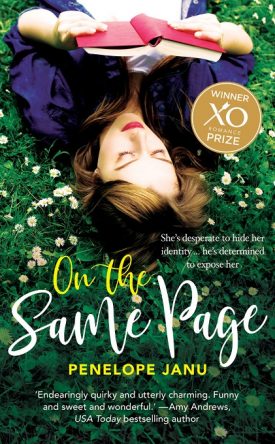 Read more about Penelope, her books, and where to find her on your social media platforms and on her website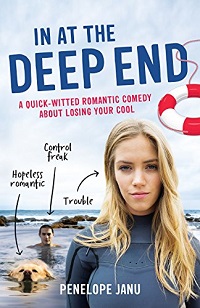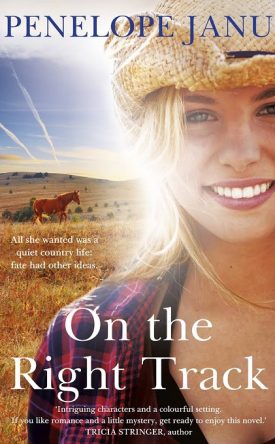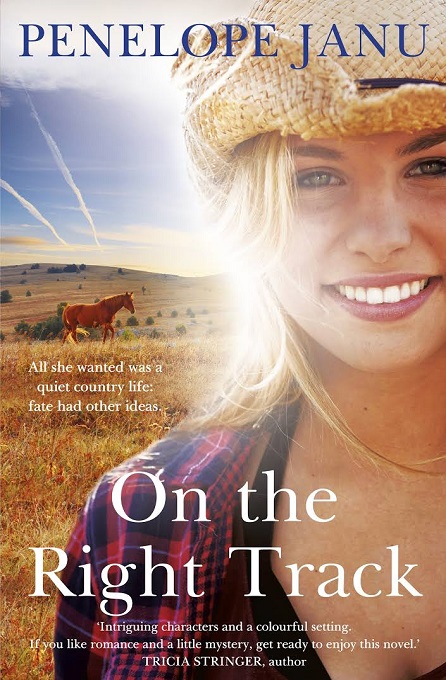 Penelope Janu – Australian Author
Adventure and romance…fresh, fun, fiction
Stay up-to-date on the latest Australian fiction releases and news