Podcast, YouTube & Facebook Heaven for Readers and Writers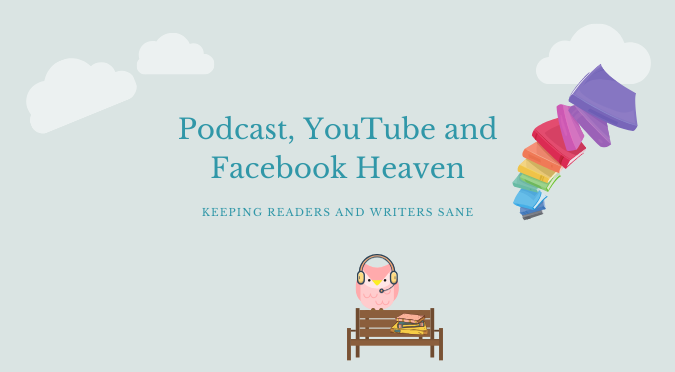 You can't keep a good book in lockdown
Do you love podcasts and live Facebook events? Or have you never used them before but would like to test some out?
Authors are taking to the airwaves to launch their new releases instead of at in-person events and we've got you covered with easy click-to-view-and-listen links to Podcasts, YouTube interviews and Facebook live or video events.
Featuring Fleur McDonald, Cassie Hamer, Fiona Lowe and Lee Christine with their latest new releases.
Plus Pamela Cook and Kel Butler with Writes4Women book launch podcasts.

Lee Christine
Lee was recently interviewed on YouTube by Lake Macquarie Arts and Libraries.
The subject? Lee's latest new release!
CHARLOTTE PASS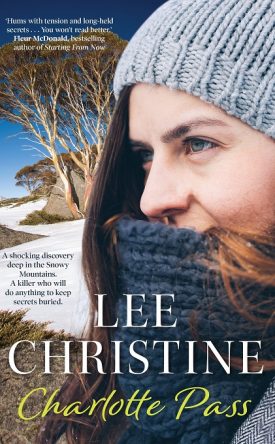 A shocking discovery deep in the Snowy Mountains. A killer who will do anything to keep secrets buried.
Lake Macquarie Libraries are doing a great job supporting local authors on-line. Thanks so much Julie Dunn for inviting me to take part in this series of talks which I hope readers will enjoy.
Lee
You can also watch the interview here 
Fiona Lowe
Fiona launched her latest release live on Facebook
JUST AN ORDINARY FAMILY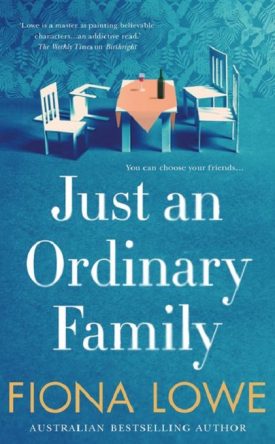 Every family has its secrets…
This is the library talk I was giving before all the libraries closed. I chat about why I wrote the book, what themes I wanted to explore and chat about the research along with answering some reader questions. Enjoy!
Fiona
You can also watch the book launch here
Fleur McDonald
Fleur is doing a live book launch on Facebook on Tuesday 14 April for the launch of her latest release
RED DIRT COUNTRY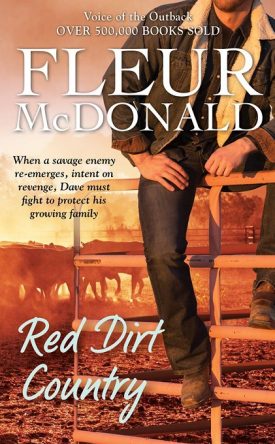 When a savage enemy re-emerges, intent on revenge, Dave must fight to protect his growing family
Hi All, due to technical difficulties on our first live event and a lot of questions not being answered, it was decided to run a part two of the Red Dirt Country launch. Hope to see you all next Tuesday night.
Fleur
Join Fleur live and share the fun as she talks us through this latest story of Detective Dave Burrows' life in the police force and on the land.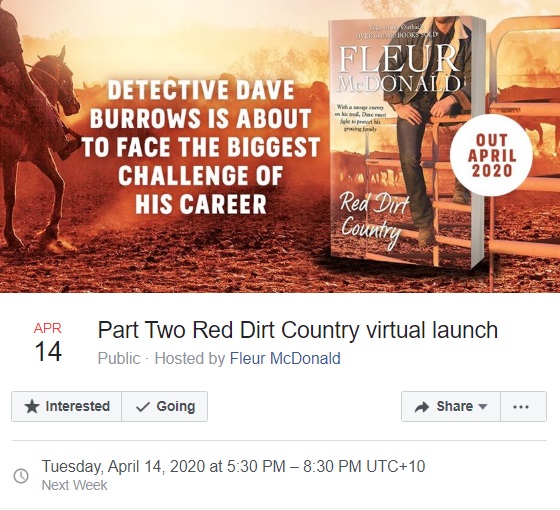 You can also register your interest to watch the book event here
Cassie Hamer
Cassie launched her latest release live on Facebook with her family holding the camera and asking the questions.
THE END OF CUTHBERT CLOSE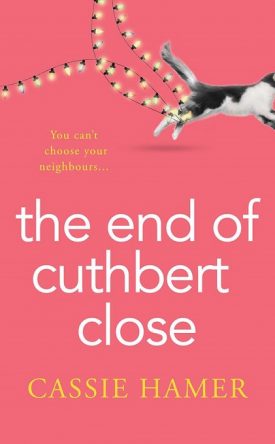 You can choose your friends, but you can't choose your neighbours…
You can also watch the book launch here 
Pamela Cook & Kel Butler
Podcasts for authors, writers and readers have been around for a long time and doing extremely well before this current lockdown crisis. They are much loved!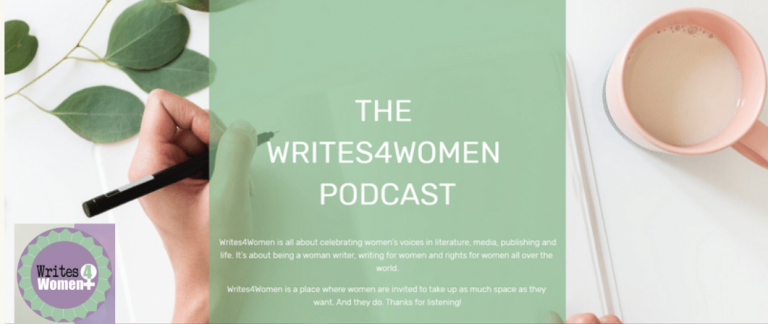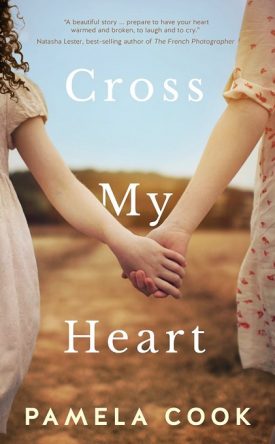 When a promise kept means a life is broken…
Pamela Cook, author of Cross My Heart and four bestselling rural fiction novels, became great friends with writer Kel Butler after meeting through their mutual support of Room to Read (a not-for-profit organisation that promotes literacy and gender equality in developing countries).
Together Pam and Kel created Writes4Women 
If you're an avid reader check out their Podcast Book Launches here and discover a shelf full of new and recent book launch podcasts with author interviews
Including
Fiona Lowe – Just an Ordinary Family
Hilda Hilton – The Loudness of Unsaid Things
Cassie Hamer – The End of Cuthbert Close
Sandie Docker – The Banksia Bay Beach Shack
and plenty more!

If you're a writer or love to know more about authors and their writing techniques check out Writes4Women Podcast page here
If you've never listened to a podcast or seen a YouTube interview or watched a Facebook live event before – we hope these have helped brighten your lockdown day
Subscribe by email to receive our occasional blog posts – and never miss a new book release!
POSTSCRIPT
Standing together while keeping our distance
reading throughout the COVID-19 crisis
Many of our wonderful bookshops and online bookstores are changing the way they work simply to keep us reading.
We thank them all for the tremendous support to Australian authors and we will support them right back.
Don't forget! Purchasing a book on pre-order also means you are helping to keep the wheels of small and independent businesses turning.
BOOKTOPIA
have *currently waived all postage costs in Australia – go buy! Then find them on Facebook and give them a Like.
DYMOCKS
stores have online ordering and *individual stores throughout Australia are offering various means of buying and delivering books. Check with your local store. Find your local Dymocks store and then give them a Like on Facebook to keep up to date.
Find a Dymocks Store
https://www.dymocks.com.au/stores
BOOK DEPOSITORY
*Free postage even if the books are coming from overseas – but don't be disappointed if your favourite author's books are not available. It's one of those things – not every author's book is available on Book Depository.
https://www.bookdepository.com/publishers/Australian
INDEPENDENT BOOKSHOPS
There are many in all states and territories. Some are offering *free postage for a certain length of time or free postage with orders over a certain amount. Check with your local independent bookshop. Contact them directly by phone or email or through their websites. Find them on Facebook and give them a Like to keep up to date.
BIGW
Order and *buy online including pre-orders
(*Standard delivery $3.90 – conditions apply)
TARGET
Order and *buy online
(*Free click & collect available, free home delivery on orders over a certain amount. Free delivery available for Club Catch members)
https://www.target.com.au/c/entertainment/books/adult-fiction/W406087
* Please note individual businesses may change their online purchasing conditions at any time. Always check with the individual business.
Stay up-to-date on the latest Australian fiction releases and news