Our Latest Releases This Year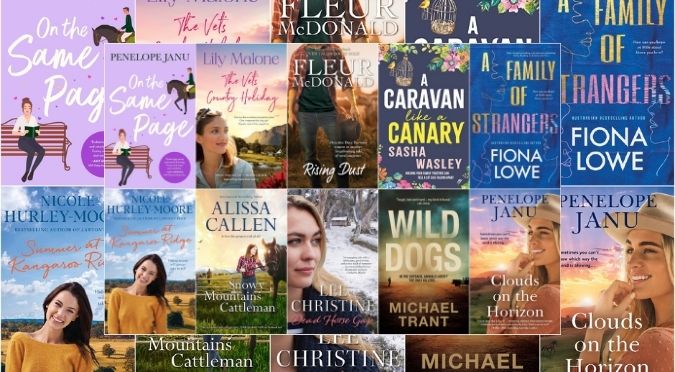 Missed one?
Here they are, our latest book releases for 2022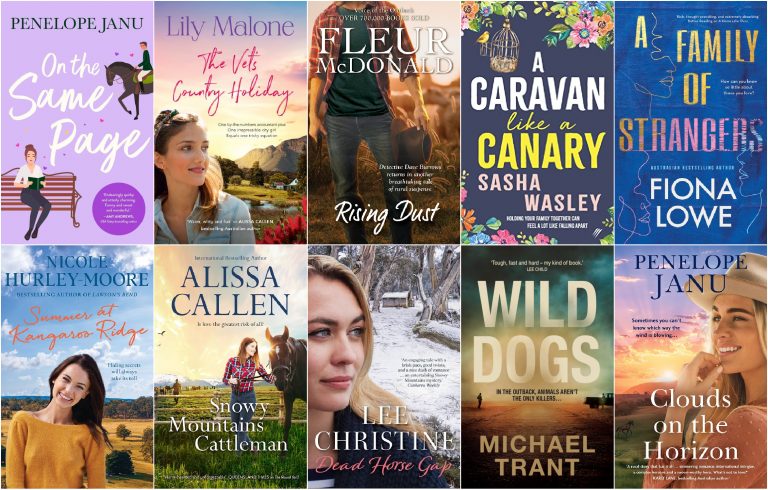 1 April 2022
For readers of Mhairi McFarlane, Beth O'Leary, Lindsay Kelk and Sally Thorne comes this utterly charming and delightfully funny love story where opposites attract – or do they?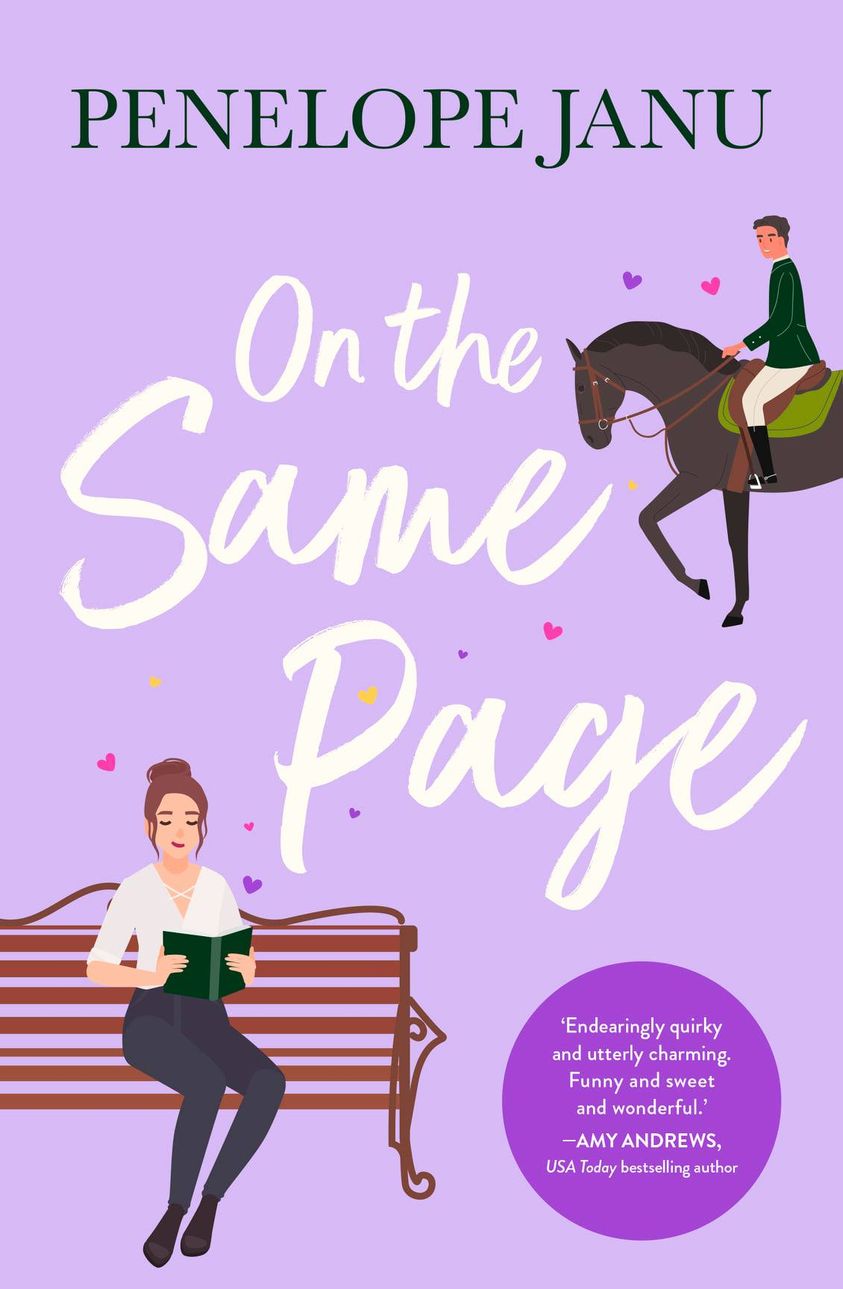 By day Miles Franklin, named after the famous author, is a successful lawyer. By night, in secret, she writes historical romance novels under the pen name Emma Browning. When 'Emma's' novels win one of Australia's biggest literary awards, Miles's perfectly ordered life begins to unthread at the bindings. Especially when Lars Kristensen, CEO of the publishing company contracted to publish the prize-winning books, insists on meeting the author.
Besides mutual antipathy and sexual attraction, socially anxious Miles and supremely confident Lars have nothing in common. Nothing. But the more time they spend together, the more blurred the lines between fact and fiction and love and hate become.
Miles is determined to both protect her privacy and to keep writing-even if it means mastering pole dancing, choreographing a love scene in the back of a horse-drawn carriage, and confronting the prejudices of her parents and publishers.
Like the heroines in her books, Miles has the grit to stand her ground. But Lars has the smouldering looks, arrogance and pride of all her romantic heroes rolled into one. And he is good at reading between the lines. Who is going win this battle of wills? Can Miles and Lars ever be on the same page?
Buy On the Same Page
On the Same Page was originally published in 2018 and this is a sparkling revised edition available in eBook only format.
30 March 2022
One by-the-numbers accountant
Plus one irrepressible city girl
Equals one tricky equation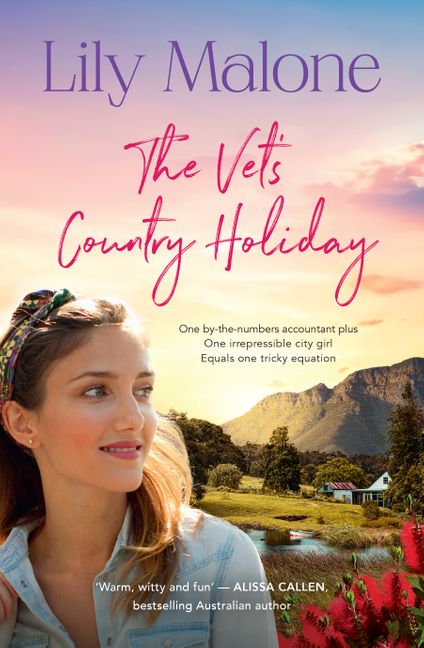 For city vet Isabella Passmore, the opportunity to pet-sit in the country knocks at the perfect time. Bring on that fresh air! But after three days of holiday bliss, Izzy is bored silly. If the air gets any cleaner, she'll start slinging mud. Then she gets offered work in the second-hand shop. Saved!
Maybe.
It's been years since Elliot Field's parents rolled out the red carpet, but Elliot only needs one day to learn that this welcome mat comes with strings. His parents' new business is sinking, and they expect him to fix their financial problems.
To prepare for the week from hell, he'll need a mug that's not steeped in bad memories, but nothing could prepare him for the employee he encounters at the second-hand shop.
For Izzy, pursuing Elliot is a most welcome diversion from walking another lap of town with the dog. For Elliot, their random encounters add up to the sum of much bigger things.
He's always been a numbers man and he's kept his heart locked away, but in irrepressible Izzy, is Elliot's number finally up?
Buy The Vet's Country Holiday
29 March 2022
Detective Dave Burrows returns in another breathtaking tale of rural suspense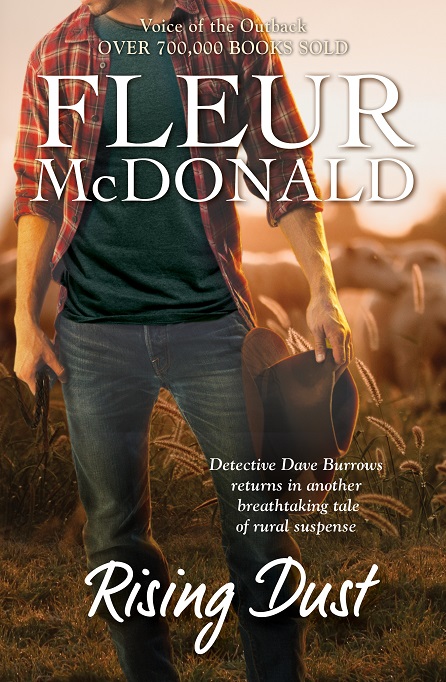 After the family's devastating tragedy, Detective Dave Burrows is crystal clear that his wife, Mel, is no longer interested in their marriage.
Before Dave can talk to Mel, he and his partner, Bob Holden, are sent to investigate a suspected sheep stealing at a station north of Carnarvon where they very quickly realise that this crime is a lot more than just stock theft.
As a ferocious tropical storm floods the airstrip and uncovers more than anyone expected, Dave and Bob find themselves isolated, outnumbered and in extraordinary danger. Dave has to confront the guilt and trauma of his past before he can move forward. And perhaps there's no way out this time.
Buy Rising Dust
29 March 2022
Two road trips. Twenty years apart. Can the memories of a troubled family past finally be put to rest?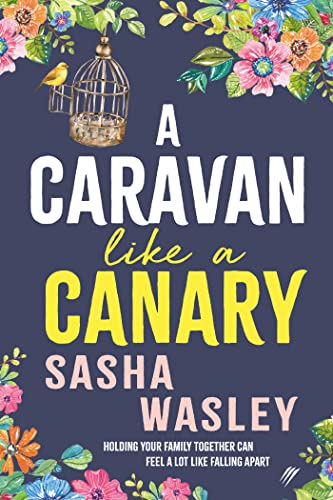 When Tara Button's mother asks her to drive the old family caravan from one end of the state to the other, it's her tearaway brother Zac who convinces her it's a good idea. The yellow caravan is an obnoxiously bright reminder of their family's troubled past, but Tara's mother is on her last legs, and her dying wish is to see the caravan and her kids one last time. Besides, the road trip might keep Zac out of trouble – and that's always been a second job for Tara.
Tara doesn't expect Zac's enigmatic, quietly attractive friend Danh to come along for the drive. Or the bikies that seem to be following them up the coast … Then Zac unveils another mess for Tara to clean up, and their chaotic family threatens to derail her life once again.
As they travel along the familiar route, memories of the Button's last trip in the caravan engulf Tara, but the open road, a shared mission and a rediscovered love for the wild, glorious ocean start to chip away at her reserve.
When forced to face her past, will Tara find the courage to let go and discover her dreams?
Buy A Caravan like a Canary
2 March 2022
Acutely observed, sharp and absorbing – an insightful exploration of the pain and beauty of mother-daughter relationships. The page-turning new novel from bestselling Australian author Fiona Lowe.
How can you know so little about those you love?
With a coveted promotion dangling within reach, the last thing Addy Topic needs to do is waste precious time singing in Rookery Cove's choir. But when she's reminded how much music meant to her late mother, she can't say no. The building pressure raises the ghosts that sent her running from Rookery Cove years earlier – memories she's spent decades hiding from, silencing them with work, alcohol and sex.
For Stephanie Gallagher, Rookery Cove was meant to be a new beginning in the slow lane. A place where she and her husband can embrace community, parenthood and evenly share the load. But the sea-change is changing everything. How much longer can they survive as a family?
Brenda Lambeck is finding her feet after the death of her husband when her best friend convinces her to join the choir. Beloved as a grandmother, Brenda is determined to mend the fraught relationship she has with her daughter, Courtney. But is that even possible when she continues to lie?
In the wake of a spectacular betrayal, three women are forced to face the uncompromising truths about the choices that have shaped their relationships with those they love most. The consequences will shatter their lives and all they hold dear. After such a disaster is rebuilding even possible?
Buy A Family of Strangers
1 March 2022
A stunning new rural romance from the bestselling author of The McCalister Legacy
and Lawson's Bend.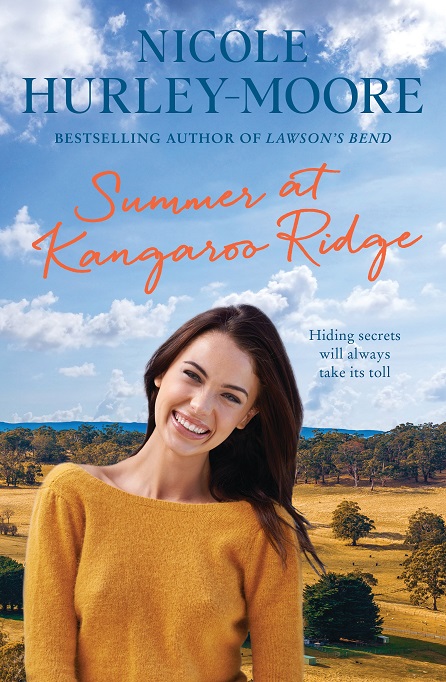 The Carrington family own the only pub in the small country town of Kangaroo Ridge. It's been eight years since the five siblings became orphans and since twins Sebastian and Tamara stepped up to look after their younger brothers and sister with the help of their aunt Maddie.
Seb and Tam gave up their teenage years to make sure the family stayed together, but that's been hard and they've grown apart. Seb is silent and stoic; Tam, on the other hand, wants to kick over the traces and catch up on the life she missed out on.
To complicate matters, Tam is in a secret relationship – one she is sure Seb will disapprove of. But can Tam ever allow herself a happy future while she still, deep down, blames herself for the accident that killed her parents?
Buy Summer at Kangaroo Ridge
2 February 2022
A woman's journey of self-discovery meets Bundilla's small-town charm and an intriguing post-WWII mystery in this captivating romance…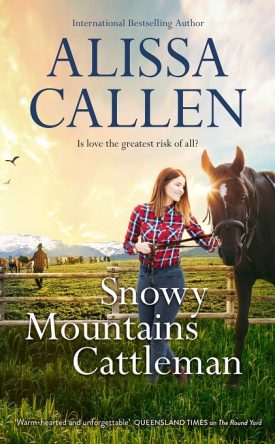 The greatest risk of all is love …
Interior stylist Grace Davenport has come to the mountains for solitude and a place to heal after her parents' death. Returning to their beloved town of Bundilla, she plans to restore a local bluestone mansion in honour of their memory. She'll just be there for the summer, until she figures out her next step.
Rowan Parker never used to think twice about taking risks until his love for a woman blinded him to all common sense. Now, between his cattle farm in the high country and his work as a stonemason, there's no room in his life for further mistakes. But when he meets the beautiful but reserved new owner of the historic mansion he's been hired to rebuild, he realises his best laid plans have run amuck.
Together, Grace and Rowan work to bring the mansion back to life. But when they uncover a hidden trove of post-WWII secrets about the house's former inhabitants, their quest to find answers draws them ever closer. And just when the stone rubble around them begins to resemble a home, a landslide threatens all that Rowan and Grace have rebuilt. With their futures as unstable as the mountainside, each must fight for what they really want, even if it means losing everything…
Buy Snowy Mountains Cattleman
1 February 2022
A thrilling tale of snow-bound crime and suspense from the bestselling author of Charlotte Pass and Crackenback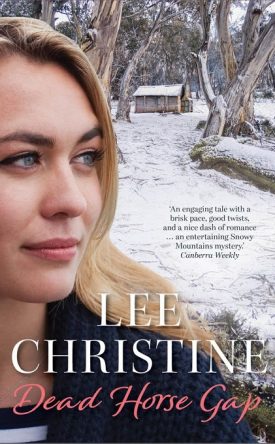 When a light plane crashes at night in the midst of the New South Wales Snowy Mountains, Sydney Homicide's Detective Sergeant Pierce Ryder and Detective Constable Mitchell Flowers are sent to investigate what immediately looks like foul play.
As Ryder and Flowers investigate the crash they uncover a generations-old feud between two local families. Could the bitterness that has been carried through the years have anything to do with the death of the pilot?
Meanwhile, Detective Constable Nerida Sterling is already deep undercover in the Snowies, her assignment to infiltrate a drug ring operating in the mountains and to ultimately hunt down a murderer. As her cover becomes more and more tenuous, what lengths will Sterling go to in order to get the information that she needs?
Buy Dead Horse Gap
1 February 2022
'Wild Dogs is a page-turning action thriller set in the WA outback, introducing Australia's answer to Jack Reacher'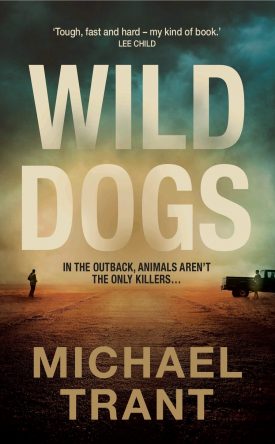 In the drought-ridden rangelands of Western Australia, Gabe Ahern makes his living trapping wild dogs for local station owners.
Still coming to terms with his wife's death – and the part he played in it – the old bushman leads a solitary life. Until one morning, when he rescues a young Afghan man, Altair, from certain execution.
Now, with a gang of people smugglers on his tail and the lives of Altair's family on the line, Gabe is drawn into a ruthless game of cat and mouse. His main opponent is Chase Hunter, a kangaroo hunter with bush skills as wily and sharp as his own.
As the old dogger and roo-shooter go head to head, Gabe will need all his cunning to come out of this alive…
Buy Wild Dogs
5 January 2022
Immovable determination meets irresistible charm in this delightful rural romance from an award-winning and much-loved author – for readers of Rachael Johns, Karly Lane and Fleur McDonald.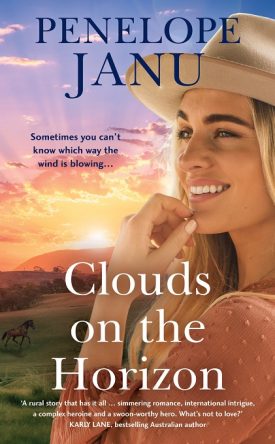 When Phoebe Cartwright finds Sinn Tørrissen, a naval officer and meteorologist, frozen half to death in the middle of a thunderstorm, she believes she's saved his life.
Sinn, unfailingly competent and infuriatingly arrogant, disagrees. In Phoebe's small country town to track down the members of an illegal horse-racing syndicate, the last thing he needs is to become entangled with Phoebe.
A much-loved member of her community, the prickly and independent Phoebe is used to solving other people's problems, not being told what to do. So when she learns her younger sister could be implicated in their father's dishonest accounting for the syndicate, she insists on working with Sinn to uncover the truth.
Sinn is both confused and entranced by the passionate Phoebe and in spite of her resistance, Phoebe finds herself drawn to him. But Phoebe is determined to protect her sister above all, and the secrets she cannot tell Sinn threaten to sweep his investigation – and their romance – way off course. Sometimes even a meteorologist can't judge which way the wind is blowing.
With clouds building on the horizon, can Phoebe and Sinn weather the gale and find in each other a shelter from the storm?
Buy Clouds on the Horizon
We hope you're enjoying our Book News 
We'd love you to follow us on Facebook & Instagram
Don't forget to check our COMING SOON page for 2022 releases up for pre-order now
You can also subscribe below by email to receive our occasional Book News blog post – and never miss a new book release!
Stay up-to-date on the latest Australian fiction releases and news