One Summer Between Friends – New Release from Trish Morey
Published:
December 16, 2019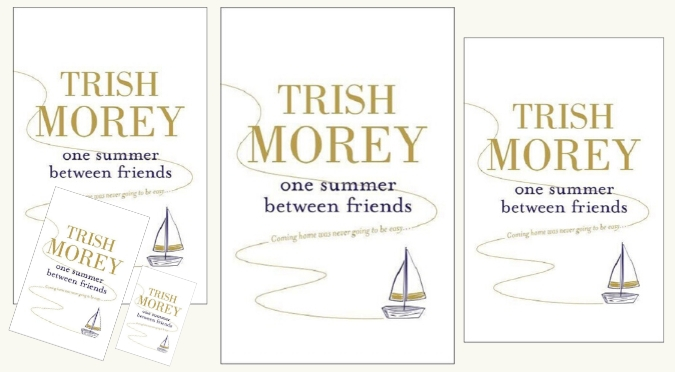 Australian author Trish Morey returns with a compelling and moving story about broken friendships and the rocky road of forgiveness.
Read an extract, read a few words from the author, and then read Trish's answers to The 5 Big Questions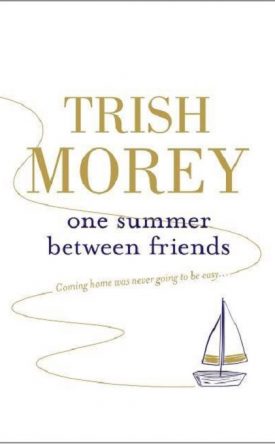 Coming home was never going to be easy …
With a failed marriage behind her, and her career dreams in tatters, Sarah returns home to Lord Howe Island to run the family store. Paradise to most, Lord Howe is the last place Sarah wants to be, trapped on an island with her two ex-best friends, Floss and Jules.
Floss has the life she always wanted: married to her high school sweetheart, Andy, with five gorgeous children. But something is missing from her marriage. And now she has a secret that threatens to tear her happy family apart, and the only person she can talk to is the woman who pushed her away.
For Jules, forgetting the past is impossible. Her four-year-old daughter is an everyday reminder of the friendships she has lost. But when a discovery turns her life upside down, she knows this is an opportunity to set things right.
This summer, can these women overcome the pain of the past and find their way back to the friendship they once had?
Extract from One Summer Between Friends by Trish Morey
PREFACE
Looking back, you never quite knew when or where or how it began, whether with a hairline fracture that grew like a crack in an ice shelf until something snapped and broke free, or with a sudden seismic jolt that shifted the plates of friendship so hard and thrust them so far apart that there was no going back. Did it begin with the betrayal? Or was that merely the final act, and the seeds had been planted much earlier? Waiting through the decades. Biding their time. Invisible.
Trying to pinpoint the root cause was the sort of thing that a person could beat themselves up about, replaying every conversation they'd ever had, trawling through memory after memory, searching for a clue. A sign that your world and all you'd ever held dear would be blown apart by those you'd trusted the most.
But when it all came down to it, there was no point knowing. Because however and whenever it had begun, whatever you'd missed or not missed, the outcome was the same: loss. Devastation. Hurt that cut so raw and so deep that the wound would never heal and the pain would never go away.
Life went on, of course. Even if you had to read every self-help book you could get your hands on. You pored over pages about death and betrayal and forgiveness. You worked your way through all five stages of grief that the dying and bereaved were said to endure, because you knew grief and this was a kind of dying too. You worked your way through denial and anger, bargaining and depression, until you came to a wretched, uncomfortable acceptance.
This was your lot and there was no changing it.
And so you dragged yourself up, put one foot in front of the other, until one day you could even manage a smile again. To everyone else, you looked normal. But you were forever changed inside. You were harder. Stronger. And determined that nobody was ever going to mess with you again.
But forgiveness?
There was no room in this hard-won existence for something as generous as forgiveness.
No room at all.
Buy One Summer Between Friends
A compelling and moving story about broken friendships and the rocky road of forgiveness.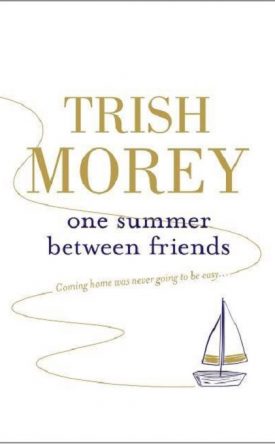 Trish Morey
Award Winning, Multi-Published International Bestselling Author
Passionate, emotional, page turning stories
A few words from Trish
It was 1988 and we newlyweds embarked on a honeymoon "Twin Island Tour" of both Lord Howe and Norfolk Islands. 3 or 4 nights on each, I can't remember. But I remember Lord Howe and falling in love again – but with an island this time – an island that was so magical and pristine and challenging and just a pleasure to be on.
In time Norfolk Island beckoned, and duly we set off for the second part of our honeymoon. If only we'd done it the other way around! Because Norfolk Island was a beautiful mix of green pastures and dramatic coastline, rich with convict history, and special in its own way. But then, we'd already fallen in love with Lord Howe, and it seemed an unfair comparison.
I knew then that one day I'd go back. Not so much with Mr Morey – who is so not a fan of small planes – but my chance came when fellow author, Fiona McArthur, suggested a visit. I was in! And so my love affair with Lord Howe Island rekindled, and the seeds of a new book were born. The setting was perfect. An island an hour or so off the coast – like a small country town with all the community and gossip that goes with it, but a country town where you can't escape. The perfect setting for One Season Between Friends.
Trish Morey answers The 5 Big Questions
How long did it take you to write the book?
That's a hard one! I originally pitched this story to my editor in August 2016, but there was another book needing to be edited in the way, so I think it probably took six to nine months to write when I actually got down to it. And then the editing dragged on because life, the universe, and everything conspired to intervene. So, yeah, more than three years since I pitched it, and the book is finally out. That's longer than an elephant pregnancy! But I have to say, it's a beautiful baby 😊
What was the most difficult or complex aspect of writing your book?
Giving each of the three characters an equal share of the spotlight. It seems to me that there's always one central story that calls to you – and then you have to go looking for the other stories, to find what makes the other characters tick.
What gave you the most pleasure when writing your book?
Definitely the character of Dot. She is such a difficult woman, she was a joy to write, if only because she made my teeth grate as I wrote her!
Are you nervous when a new release comes out?
Yes and no. You want every book to do well, but once it's out there, it's really out of your hands. One Summer Between Friends will be my 38th release, so I guess I'm more a bit more relaxed about it all. (And for a control freak like me, that's saying something!)
What's the best thing a reader could do if they enjoyed your book?
Reviews are always lovely, and letters to the author are lovely, but the very best thing is always that the reader lines up to buy your next book. Nothing beats that. (Mind you, it's bloody awesome when a reader writes to you and says, I've never written to an author before, but I just had to because I loved your book so much 😊)
Huge congratulations on your 38th book release, Trish!
We're impressed.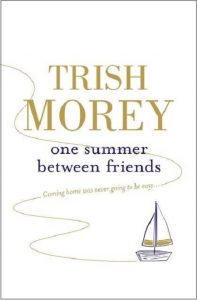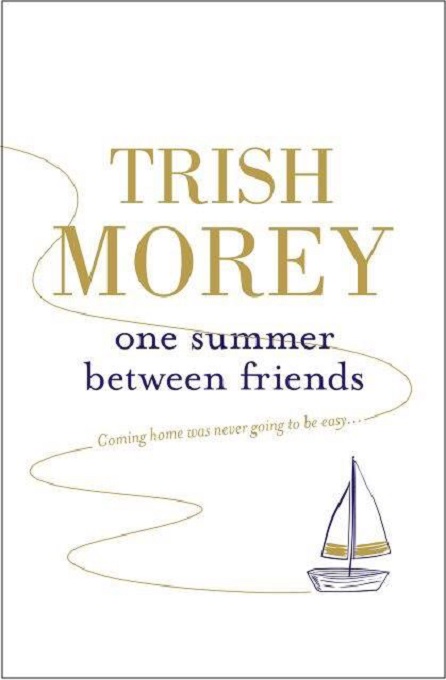 Read more about Trish Morey and her books and discover where to find her on social media
Subscribe by email to receive our occasional blog posts 
– and never miss a new book release!
Stay up-to-date on the latest Australian fiction releases and news