NEW RELEASE Wild Dogs by Michael Trant
Published:
February 1, 2022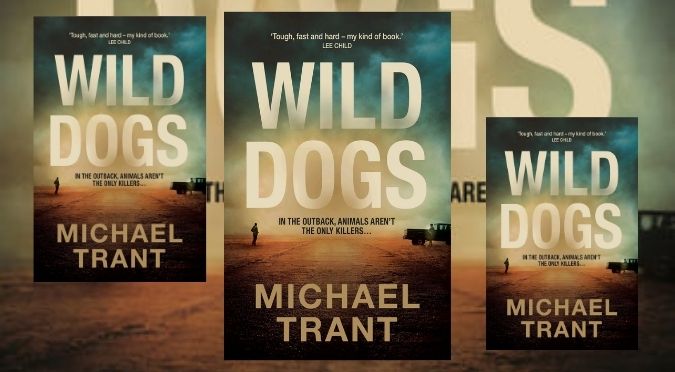 'Wild Dogs is a page-turning action thriller set in the WA outback, introducing Australia's answer to Jack Reacher'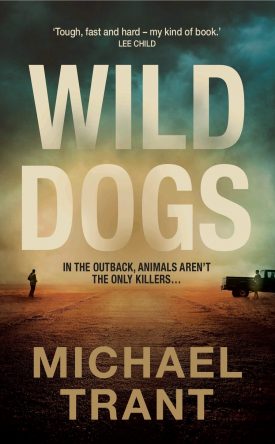 In the drought-ridden rangelands of Western Australia, Gabe Ahern makes his living trapping wild dogs for local station owners.
Still coming to terms with his wife's death – and the part he played in it – the old bushman leads a solitary life. Until one morning, when he rescues a young Afghan man, Altair, from certain execution.
Now, with a gang of people smugglers on his tail and the lives of Altair's family on the line, Gabe is drawn into a ruthless game of cat and mouse. His main opponent is Chase Hunter, a kangaroo hunter with bush skills as wily and sharp as his own.
As the old dogger and roo-shooter go head to head, Gabe will need all his cunning to come out of this alive…
OUT NOW
There's an excerpt below, plus Michael answers The 3 Big Questions about writing the book
Buy Wild Dogs
'Tough, fast and hard – my kind of book' LEE CHILD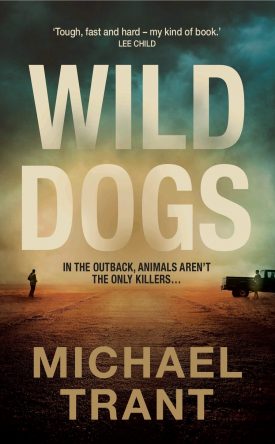 Michael supplied two images for us to imagine the terrain and the landscape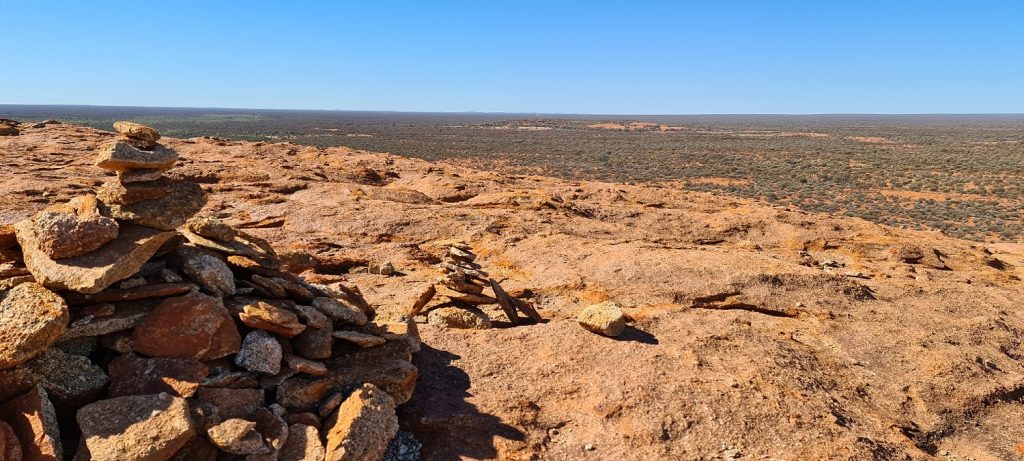 Excerpt from Wild Dogs
by Michael Trant
Gabe was hunched over, halfway through resetting his last trap on the edge of a shallow creek bed, when he heard the vehicle. Shit. It came from the other side of the watercourse, so he doubted they would spot his ute parked a few hundred metres behind him. Locals on a roo-shoot perhaps, maybe even Bobby's mates with their newly acquired grog. That's all he needed; a bunch of half-cut shooters driving over his gear. Gabe lowered his head and kept working, listening for any sign they were getting closer.
The vehicle stopped and doors slammed. Voices echoed but he couldn't make out what they were saying; he wasn't even sure it was English, but somebody clearly wasn't happy. He guessed three, maybe four, men were arguing. Probably stupid fucking backpackers who'd gone and hired a tourer and then got them­selves horribly lost.
Gabe swore in a low growl, spitting out the curse as he covered his trap. He'd have to go and find out what the commotion was about, point them in the right direction and send them on their merry way with a smile, a wave, and a good story to take back home about the friendly Aussie bushie they met in the middle of nowhere. Stupid pricks. He didn't have time for this shit, but the last thing he wanted was a search party stumbling onto his gear while looking for dopey bloody foreigners lost out here.
Gabe finished his work and packed the tools off to one side. He removed his gloves and briefly considered taking his rifle, which was leaning against the bank, but changed his mind. No point in scaring them; he probably looked like that guy from Wolf Creek as it was – he'd been told as much more than once, although maybe a good fright was what they needed. The arguing was getting louder and was definitely not English. German maybe? He couldn't tell, but started off in the direction the strange language was coming from. By the sound of things, it had gone from an argument to a full-blown fight.
The gunshot rang out as Gabe was halfway up the embank­ment, followed by a scream. He instinctively ducked, the shock of it stopping him in his tracks. What the hell is going on over there? More screaming peeled through the air, chorused with panicked yelling. Gabe began to move forward again. Some idiot's gone and set off their gun, probably blasted his toe away or something while showing off. It was when the second shot silenced the screams that Gabe realised this was no accident.
Michael Trant
Australian Rural Fiction Author
Telling stories about rural life. From the family farm to a thriller with a ruthless and cunning chase.
Read more about Michael and his books
Michael answers The 3 Big Questions
What gave you the most pleasure when writing Wild Dogs?
The fact that it wasn't heavily based on anything I'd done previously. It gave me the freedom to go nuts with characters and events. But the biggest kick I got was when an Indigenous sensitivity reader said 'You've really captured the way that country breathes.' You don't get much better feedback than that.
What were the difficulties you faced when writing the story?
Trying to keep things sounding authentic while going nuts with characters and events. I had to look up a lot of things I had no idea about – guns, body decomposition, Islamic prayer times and practices, all sorts of stuff. The resolution took me quite a while to figure out, and involved re-jigging the entire second half of the book. And the foreshadowing, without being too obvious. When you know what you're hinting at it's hard to tell if you're giving things away too early.
When you waved Wild Dogs goodbye, on its way to readers and totally out of your hands, what did you do first?
Felt a great sense of vindication, then panicked a bit. I've been editing and reworking manuscripts for nearly two years now, so now one's finally finished and handed over, I have to get back into writing gear for the next book!
Buy Wild Dogs
'Tough, fast and hard – my kind of book' LEE CHILD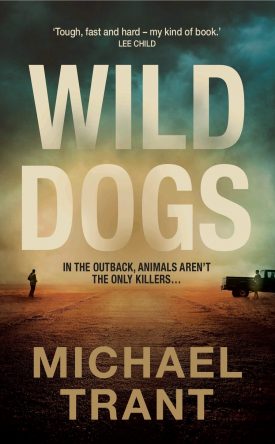 We hope you're enjoying our Book News 
We'd also love you to follow us on Facebook & Instagram
Don't forget to check our COMING SOON page for 2022 releases up for pre-order now
You can also subscribe below by email to receive our occasional Book News blog post – 
and never miss a new book release

!
Stay up-to-date on the latest Australian fiction releases and news