NEW RELEASE – The Truth About Faking It by Cassie Hamer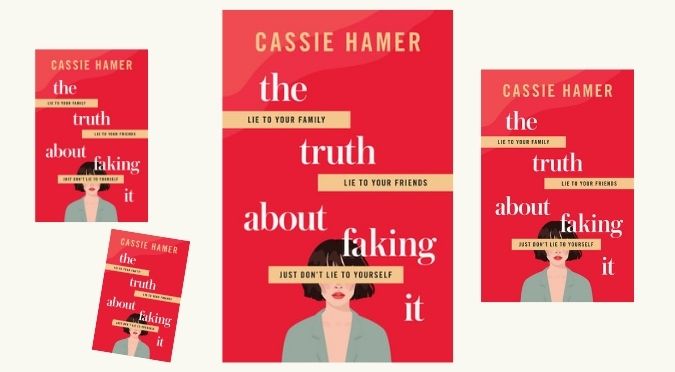 Lie to your friends. Lie to your family. Just don't lie to yourself…
'Funny, smart, heartfelt fiction for readers of Holly Wainwright from a distinctive new voice.'
OUT NOW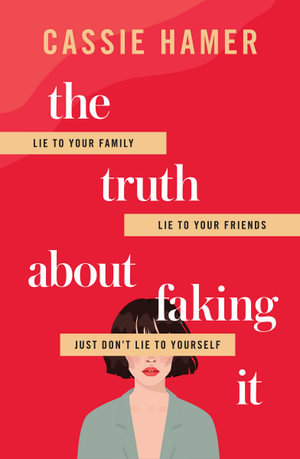 The Trainor women have always been excellent at hiding their true feelings… until now. Ellen's estranged husband, David, has managed to interrupt her fabulous life of bridge and zumba by getting himself killed in a Thai boating accident. She's hardly surprised. It's simply the final in a long line of mistakes, the first was leaving her to go on a worldwide sailing trip with his mysterious, long-lost brother. Ah, well. At least she's now free to marry her rich but dull boyfriend, Kenneth.
Regrettably, her daughter, self-possessed TV news broadcaster Natasha and granddaughter, reality TV producer Georgie, seem to take the whole 'dead' thing very personally and they decide to dig deeper, though neither really has time. Natasha is on the nose at her network and a toxic secret from her past is about to set off a catastrophic personal crisis. Meanwhile, Georgie is furiously focused on denying her true feelings for a contestant on her show, The Single Gal.
Neither Ellen, Natasha, nor Georgie are agreed on quite how they should feel about David's death but they're certain about one thing – it isn't quite what it seems – and discovering the truth will unravel the tapestry of lies they've been spinning to themselves and each other.
One way or another, all three women are faking it and as matters come to a head, the truth will out in the most unexpected of ways…
We've got an excerpt for you, plus Cassie answers The 3 Big Questions
A few words from the author
At the age of twenty, I turned up to the Prime Television newsroom in Orange ready for my first day on the job as a TV news reporter. I wore a cream suit—a matching jacket and shortish skirt. (This was the nineties and let's just say Amanda Woodward from Melrose Place had a lot to answer for.) The news editor took one look at me in my vanilla icecream attire and promptly sent me to the cattle yards to cover the local sales.
For the next hour, this city girl in her white suit traipsed through cow pats and bovine urine and pretended to know something about cattle prices. Incredibly, my suit escaped unscathed, as did my ambition to pursue a journalism career. This book is, in part, a tribute to my experiences in the media—the good, the bad and the ugly.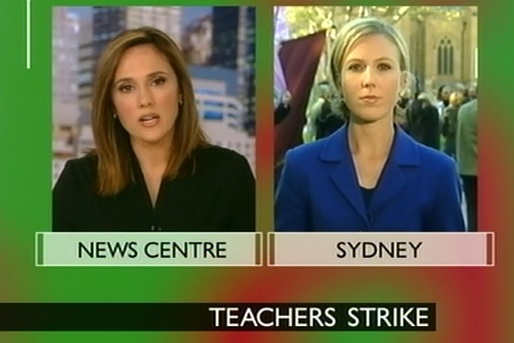 But it's also a love letter to women of all ages about what it means to be female in today's world—our joys, our challenges and the battles we fight on a daily basis. I hope you enjoy it …
Cassie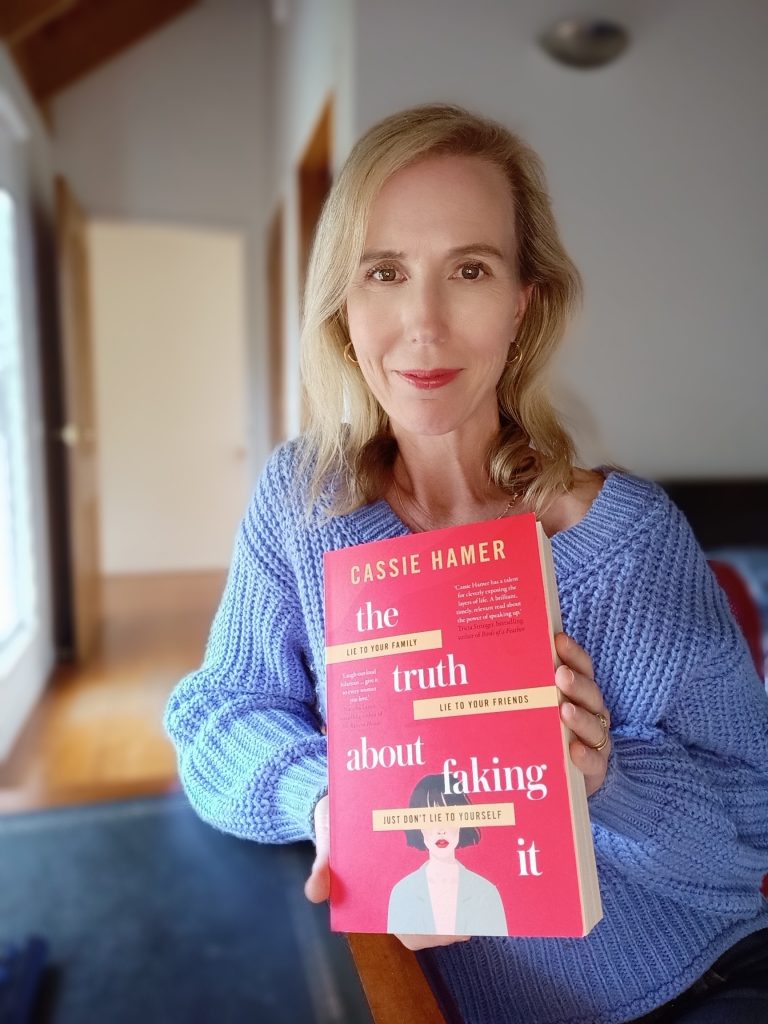 Buy The Truth About Faking It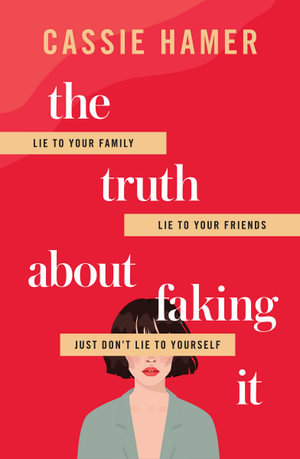 Excerpt from The Truth About Faking It
by Cassie Hamer
CHAPTER ONE
Ellen Trainor put on her reading spectacles and allowed her eyes to zero in on the phallus, displayed in all its sausage-like glory before her. Yes, thoroughly delightful. Not to mention large.
More kransky than cocktail frank. Spectacles completely unnecessary.
She took them off and her hand began to move. After a few seconds, she stopped. It was no good. Her fingers were virginally tentative. The strokes meek and uninspired.
You're mature and fabulous, she chanted silently. Own it.
Pushing back her chunky turquoise bangle, she tried again. The following stroke was far bolder and more decisive than her limp, first attempt. 'That's more like it,' she murmured as the object of her focus started to spring to life beneath her hands.
Her fingers moved at a faster pace. Yes, this was it. She'd found her rhythm. It was, as they say, like riding a bike.
Her hands flitted and danced. Skittered and brushed. Almost frenzied. Yes, yes, yes, pumped the beat of Ellen's heart. It was glorious and liberating. She was young again. It was, dare she say it, better than sex. Or, at least, better than sex with Kenneth.
Two minutes later the job was done. Ellen let out a sigh of satisfaction and rolled her right shoulder to relieve the pinch. This was one of her best efforts, even if she did say so herself. Her gaze swung between the sketchpad on her knees and the gorgeous nude model standing six feet away looking soulfully through the window at the lilac blooms of the just-flowering jacaranda.
Blades of late afternoon November sunlight shone through the lead-light windows of the art studio and fell like soft fingers on his finely sculpted torso. The model was new and thanks to her side-on view, she'd captured both his penis and left buttock perfectly.
Where was Suzie, their usual model for Monday afternoon life drawing? Snorting hormones, hopefully. The woman was moody as a stormy sky and her droopy facial expressions about as inspiring as a tea bag.
Too often, when Raphael the drawing teacher had surveyed Suzie's pose and said, 'I think there's something missing …' Ellen had been tempted to shout, 'HRT!'
Life drawing was supposed to be an escape, not a reminder of the decrepitude of ageing. Women of certain years (and men, for that matter) had no business being nude in public. Ellen herself took a Victorian-era approach to dressing: the display of a delicate wrist or an ankle was acceptable, but nothing else.
Occasionally, she had the misfortune to catch a glimpse of herself naked in front of a mirror. Who was that prune-like person with a décolletage as wrinkled as the bellows of a piano accordion and knees that reminded her of two sad clowns commiserating with one another?
Oh god. It was her. The physical act of ageing was a heinous crime against the body and dressing was now an exercise in concealing the evidence.
Buttoned shirts, turtlenecks and pants were Ellen's daily disguise, but she had a trick up her (tailored, naturally) sleeve. That was to top the boring pieces with elaborate (and cheap) beaded necklaces, chunky bracelets and a chic, short hairdo. These she called her 'red-herring' or 'look-over-here' pieces: the ones designed to show the world that although Ellen's skin had become more sultana than grape and her entire body tended to ache after a few minutes in the same position, she was still utterly fabulous.
Because she was, wasn't she?
'Ten seconds, everyone.' Raphael stopped at her shoulder. 'Excellent, Ellen.' He touched a hand to the paisley scarf around his neck, which was what he did when he approved of something. 'The energy is … exciting me.' From the flutters in her chest, Ellen could tell it was exciting her, too. She pulled out her phone, typed in B for boyfriend and tapped out a message telling Kenneth to take one of his little blue pills. The reply was almost instant: a thumbs-up emoji.
'All right, artists. I want you to take your work and hold it up.' Raphael tossed one end of his scarf over his shoulder. He was a nice enough fellow, but quite mad. In five weeks of life-drawing classes he hadn't once talked about technique or pencil grip or any of the things she had expected.
'Ego!' he yelled at them. 'Or a lack thereof, is the key to great art.'
So extensive were his shouty lectures on the shedding of ego that Ellen considered Monday afternoon life drawing more counselling session than art class, not that she needed her head read. She was perfectly functional. Her ego was one of the few things that had escaped the vagaries of ageing and she wasn't of a mind to let it go.
She didn't need life advice, she needed tips on shading and composition, how to inject light and dark into her pencil drawings.
'Now, I'm going to tell you how to make your work one hundred per cent better.' Raphael paused at the end of the room, beneath the portrait of Queen Elizabeth. Dust motes swirled about him. At long last! This was it, the tip she had been waiting for. The drawing advice that would revolutionise her artwork. Ellen tensed, pencil poised.
'My friends.' Raphael clasped his hands together. 'I want you to rip up your work. Tear it in half! Right through the middle.'
Rip it up? She'd spent half an hour on the model's left buttock alone. And it was excellent. Like a plump marshmallow aching to be squashed between fingers. She'd be blowed if she was going to tear it up.
What was everyone else doing? She met the gaze of the younger woman next to her, who gave an apologetic smile before gingerly tearing through her drawing, which, Ellen noted with a pang of envy, was even better than her own. Buttocks like plums.
'Ellen.' Raphael was at her side. His tone, reproachful.
'You said it was good. And I want to take it home.' And tomorrow morning, I'll feast my eyes on that buttock while I drink my morning coffee.
'Ellen, I'm disappointed in you.' He spoke with condescending patience, like she was a four-year-old caught with her hand in the biscuit tin.
'We've talked about this before. You are here to cast off your ego. Shed it as a snake sheds its skin. You are worried what people think of you. What you think of you. I tell you, none of this matters.' She flinched, then squared her shoulders. Oh, rack off, Raphael, you poncy, paisley-wearing, pop psychologist.
'I like this drawing and I'm going to take it home with me.' She held the paper to her chest. 'It's good. You said so yourself.'
'It doesn't matter what I think.'
'Of course it does! You're the teacher.'
'I'm your guide. This is a journey, remember. Not a destination. We are unlearning everything we have learnt before. We are harnessing the inner child. Shedding our inhibitions. Rediscovering our truths. You have so many walls you cannot even see them any more. You must look inside yourself.' Raphael clutched his (not to be cruel but Ellen believed in frank honesty) terrifically oversized gut. The man was delusional. The only thing wrong with Ellen was her bank balance. The chief humiliation of this whole experience was that even if she wanted to come back to this madman's class next term, she probably couldn't afford to.
Cassie Hamer
Australian Author of Women's Contemporary Fiction
Stories that take you behind the white picket fence… 
The 3 Big Questions
What gave you the most pleasure when writing The Truth About Faking It?
Writing the character of 69-year old Ellen Trainor was tremendous fun! I describe her as the real-world version of Patsy from Absolutely Fabulous – glamorous, fabulous, but slightly on the skids. She says all the things I wish I could say, but don't have the courage.
What were the difficulties you faced when writing the story?
Balancing the light and shade in this book was a challenge – it's intended as a humorous read, but it does address darker themes around sexual abuse, trauma, ageing and family secrets. I definitely stretched my emotional range in this book in a way I hadn't done with my earlier books.
When you waved The Truth About Faking It goodbye, on its way to readers and out of your hands, what did you do first?
Exhale.
Really. I can't explain the relief of finishing all that work. My final proofread involves going through a printed version of the book and reading aloud every single word. I also tap it with a pen to double-check it's there. After doing that 135,000 times, I sent back the revisions to the publisher and took great delight in dumping all 500-pages into the recycling bin. 

Read more about Cassie Hamer and her books
Buy The Truth About Faking It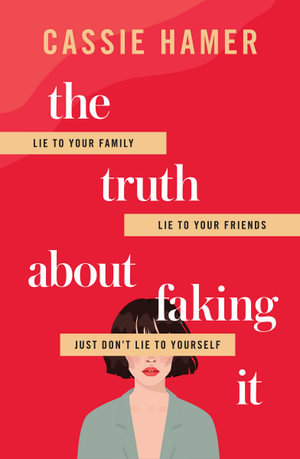 We hope you're enjoying our Book News 
We'd love you to follow us on Facebook & Instagram
You can also subscribe below by email to receive our occasional Book News blog post – and never miss a new book release!
Stay up-to-date on the latest Australian fiction releases and news