New Release – The Secret Life of Shirley Sullivan by Lisa Ireland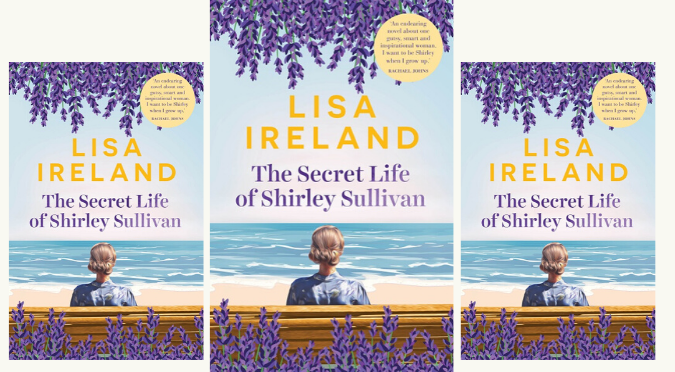 Elderly. Is that how the world sees me? A helpless little old lady? If only they knew.
I allow myself a small smirk.
The Secret Life of Shirley Sullivan
by Lisa Ireland
OUT NOW
We've got an excerpt for you, plus Lisa answers The 5 Big Questions about writing the book.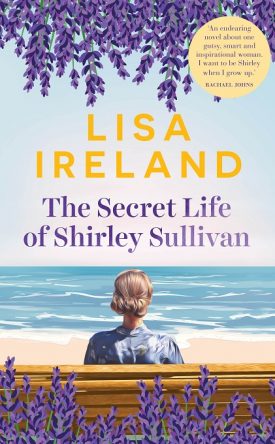 When Shirley Sullivan signs her 83-year-old husband, Frank, out of the Sunset Lodge Nursing Home, she has no intention of bringing him back.
For fifty-seven years the couple has shared love, happiness and heartbreak. And while Frank may not know who his wife is these days, he knows he wants to go home. Back to the beach where they met in the early 1960s . . .
So Shirley enacts an elaborate plan to evade the authorities – and their furious daughter, Fiona – to give Frank the holiday he'd always dreamed of.
And, in doing so, perhaps Shirley can make amends for a lifelong guilty secret . . .
'An endearing novel about one gutsy, smart and inspirational woman. I want to be Shirley when I grow up.' Rachael Johns
Buy The Secret Life of Shirley Sullivan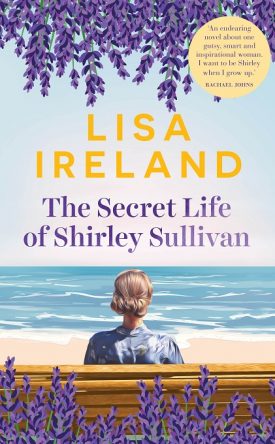 Buy from the publisher Penguin
Or head to your favourite online eRetailer
(See our POSTSCRIPT below for other places to safely and easily buy the paperback online.
The digital version is available from all your preferred eRetailers.)
Why not join Lisa this morning for the live Facebook book launch!
11am AEST / 9am WA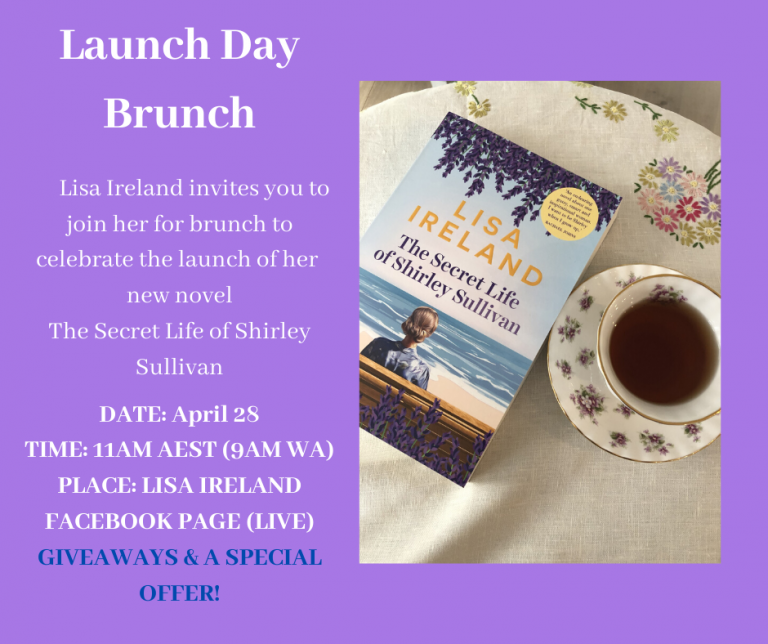 Excerpt from The Secret Life of Shirley Sullivan by Lisa Ireland
Excerpt from Chapter One
Frank is sitting in a wicker chair under the shade of the jacaranda tree. His legs are stretched out in front of him and his trouser legs are rolled up so his skin catches the dappled sunlight. He's always been a sunworshipper.
My pink-coated lips form a wide smile as I wave to him, but he continues to stare into the middle distance. There's not a flicker of recognition on his face.
Today is not a good day.
One of the male carers – a new one whose name I can't recall – places a garden chair next to Frank and beckons for me to sit. I thank him, and he nods and moves away to give us a modicum of privacy. Not that there's really any such thing in this place.
I sit and turn my head to Frank, resisting the urge to touch him. 'It's lovely out here today.'
He looks at me and I see the confusion in his eyes. I think it's my voice that does it. The sound is familiar but he can't quite place me. 'It is indeed.'
I try not to let my disappointment show on my face. I'm grateful for the days that he still recognises me, although they're happening less and less. It's been months since he recognised Fiona. I think that's the reason she keeps finding excuses not to visit. The pain of seeing her beloved daddy like this is more than she can bear. Most of the time I have little patience for her discomfort. 'Do you think I like seeing him the way he is?' I've said on more than one occasion. 'This isn't about us, it's about your father.' But on days like today, when Frank's eyes glaze over and he treats me like a friendly stranger, I resolve to be more sympathetic towards my daughter.
I point to the exposed skin of his legs. 'I hope you have sunscreen on. Easy to get burned in beautiful weather like this.'
He screws up his nose. 'Pfft. Sunscreen. Can't stand the stuff. Makes the sand stick to your skin.' He smiles indulgently. 'You sound like my wife. She's always trying to get me to put on suncream when I'm on patrol. She's fair-skinned, you see. Only has to look at the sun and she gets burned. But not me. My skin's tough as old boots. Even if I go a bit pink at first, I end up tanned. My Shirley can't seem to understand that.'
I bite my tongue and refrain from talking about skin cancer. He's had half-a-dozen basal cell carcinomas cut out over the past decade, but of course the Frank sitting next to me doesn't know that. He's back in his youth.
Instead I say, 'So you like the beach, then?'
He nods. 'It's my second home. I'm a lifesaver, you know, at Bancoora. Lovely little beach. Best spot in the world, if you ask me.'
He closes his eyes for a moment. When he opens them again they're brighter, as though he's just had a wonderful idea. 'Look, you couldn't do me a favour, could you? You couldn't give a bloke a lift? I need to get back home to Shirl. She's probably worried sick by now. I got lost somehow and ended up in this place. I keep telling them that I need to get home, but no one's listening.'
'I'm listening.'
He breaks into a heartwarming smile. 'So you'll take me home?'
I want to take him in my arms and promise him everything will be all right, but today I'm a stranger to him and I don't want cause him further distress by crossing any boundaries. The staff tell me when he's like this it's best to play along as much as possible. 'I can't today,' I say carefully. 'I don't have my car.'
His face falls momentarily before he regains his composure. 'Tomorrow, then?' It pains me to hear the desperation in his voice.
'Yes, love,' I say, and it's a blessed relief that this time I don't have to lie. 'Tomorrow.'
Lisa Ireland
Australian Bestselling Author
Getting to the heart of female friendship and the lives of women
The 5 Big Questions
How long did it take you to write the book?
It took two years from when I first discussed the idea with my agent through to the book going off to the printer.  Of course, not all of that time was spent writing. The research took up a significant amount of time too. I think the first draft took about six months to write, then I did self-edits and more research before sending it off to my agent almost a year after I typed the opening paragraph.
What was the most difficult or complex aspect of writing your book?
This was one of those rare books that just fell onto the page. Even so there were a couple of challenging aspects. The main one was accurately depicting Frank, who has dementia, without losing the essence of the man that he is. Older Frank is loosely based on my grandfather, who developed Alzheimer's Disease in later life. Even so, I did months of research on Alzheimer's and other causes of dementia, because I wanted his character to resonate with those who have experience of the disease.
I also gave myself somewhat of a technical challenge because the chapters alternate between the past and the present. The present-day chapters are written in first person point of view and in the present tense. The past chapters are in third person and past tense. I can't tell you how many times I started a chapter in the wrong tense or wrong point of view! I had to go back and rewrite the beginning to a chapter on more than one occasion!
What gave you the most pleasure when writing your book?
Parts of the research were very enjoyable!
To research the historical timeline, I consulted lots of original source material as I had access to all my parents love letters from the 1960s and also photos from that time. My aunts helped to fill in the gaps for me. I also spent a lot of time in the Geelong Heritage Centre (part of the Geelong Library) looking at old maps and photos.
My research for the present-day timeline had me taking the exact road trip that Frank and Shirley embark on in the Kombi – except I did it in a Jeep! That was a huge amount of fun.
Are you nervous when a new release comes out?
Always, but even more so with this book because of the part my family played in inspiring the story. This particular book is very close to my heart and I very much hope readers will enjoy it.
What's the best thing a reader could do if they enjoyed your book?
Tell someone! I'd love it if readers recommended my book to their friends and family either by writing a little review or just mentioning it the next time someone asks what they've been reading. Of course, I'm always thrilled to hear from readers personally too. I can be reached via my Facebook page, my Instagram account or the contact page on my website.
Read more about Lisa and her books and discover where to find her on social media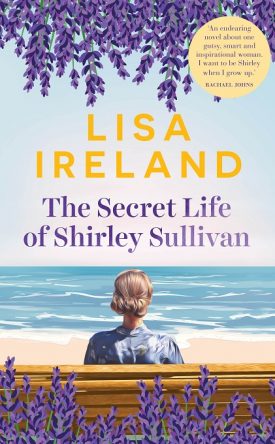 Subscribe by email to receive our occasional blog posts – and never miss a new book release!
POSTSCRIPT
Standing together while keeping our distance
reading throughout the COVID-19 crisis
Many of our wonderful bookshops and online bookstores are changing the way they work simply to keep us reading.
We thank them all for the tremendous support to Australian authors and we will support them right back.
Don't forget! Purchasing a book on pre-order also means you are helping to keep the wheels of small and independent businesses turning.
BOOKTOPIA
have *currently waived all postage costs in Australia – go buy! Then find them on Facebook and give them a Like.
DYMOCKS
stores have online ordering and *individual stores throughout Australia are offering various means of buying and delivering books. Check with your local store. Find your local Dymocks store and then give them a Like on Facebook to keep up to date.
Find a Dymocks Store
https://www.dymocks.com.au/stores
BOOK DEPOSITORY
*Free postage even if the books are coming from overseas – but don't be disappointed if your favourite author's books are not available. It's one of those things – not every author's book is available on Book Depository.
https://www.bookdepository.com/publishers/Australian
INDEPENDENT BOOKSHOPS
There are many in all states and territories. Some are offering *free postage for a certain length of time or free postage with orders over a certain amount. Check with your local independent bookshop. Contact them directly by phone or email or through their websites. Find them on Facebook and give them a Like to keep up to date.
BIGW
Order and *buy online including pre-orders
(*Standard delivery $3.90 – conditions apply)
TARGET
Order and *buy online
(*Free click & collect available, free home delivery on orders over a certain amount. Free delivery available for Club Catch members)
https://www.target.com.au/c/entertainment/books/adult-fiction/W406087
* Please note individual businesses may change their online purchasing conditions at any time. Always check with the individual business.
Stay up-to-date on the latest Australian fiction releases and news