NEW RELEASE – The River Gum Cottage by Leonie Kelsall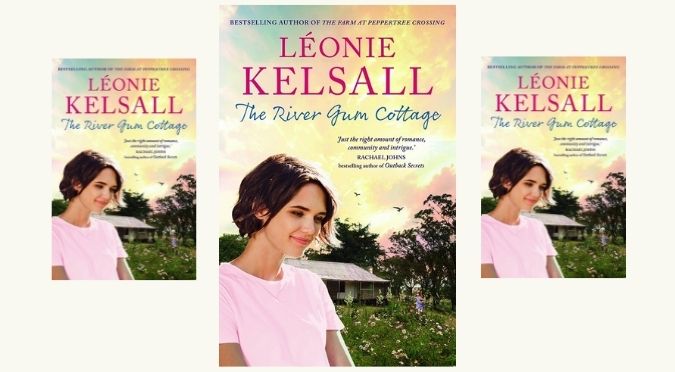 Sometimes, home isn't a place: it's a feeling.
'A heart-warming rural romance from the best-selling author of The Wattle Seed Inn.'
OUT NOW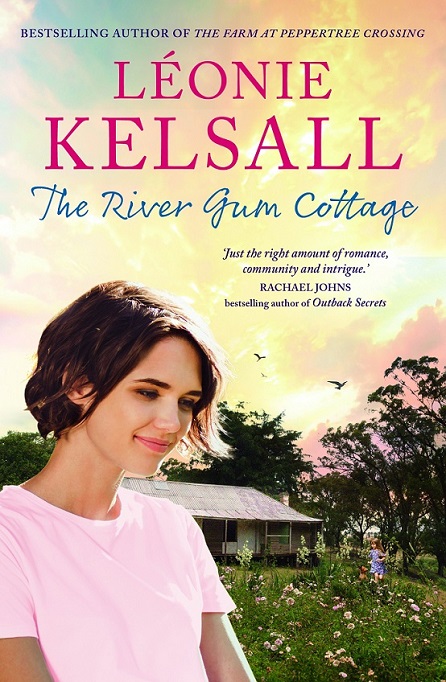 Lucie Tamberlani had it all: a business manager with a passion for naturopathy, she was set to take over the bookwork at the family strawberry farm in South Australia. But the unexpected fallout from a relationship sees her flee to Melbourne, raising her daughter alone. Summoned back to the farm after her father's death, Lucie must find a way to deal with not only grief, guilt, and the betrayal that forced her away – but the fear of losing her daughter.
Jack Schenscher is doing it tough: caring for his aged grandparents and managing their wheat farm while simultaneously pursuing his passion of sustainable eco-farming on his own acreage leaves him with little time and even less money. With the death of his business partner, he could lose all he has worked toward. Yet when he meets Lucie, can he set aside one passion for another?
Both Lucie and Jack must discover that home is wherever the heart is.
We have an excerpt for you , plus Leonie answers The 3 Big Questions, but first – a few words from Leonie Kelsall
Each of my books tends to have a sign that I'm on the right track. Odd little things like discovering a country road that has the surname of a character I'm writing, or being given a rescue animal that matches one I've written. Given that I'm a total pantser, and don't have the faintest idea what's going to happen—or even who the characters are when I start writing—this is a very fortunate happenstance!
In The River Gum Cottage I'd written the quirky main character, Lucie, as wearing a crystal pendant on the very first page. I was only a few chapters into developing her character, when I discovered this corded crystal (okay, it's plastic, but writers have imagination!) necklace lying in long grass. So I decided that was proof that Lucie's character was on the right track. (Actually, I just took the necklace off my pinup board to put with the books I received only this week, and I'm a little freaked to see that the crystal exactly matches Lucie's shirt and the colour scheme of the book – into which I had no input!)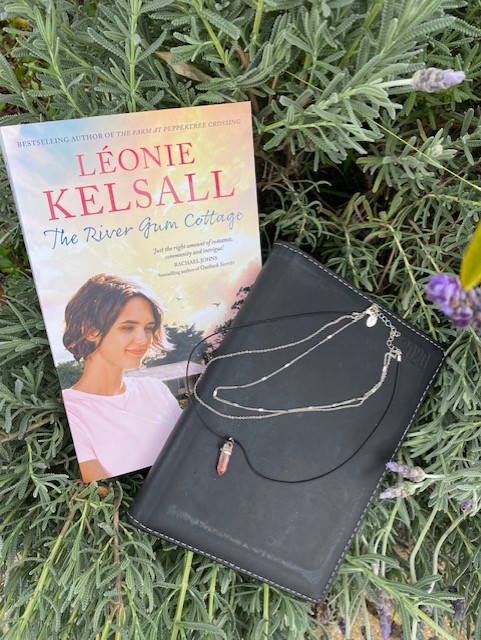 Jack's quiet-but-intense character (and his looks) were inspired by a boyfriend who had a similar speech impediment, and from the outset I just adored these two characters together, so their story was a pleasure to write.
I find the day a book goes 'live' is always somewhat surreal. All that build up and anticipation, to discover you the day actually dawns like any other, I still have to clean the house, cook meals, and do the washing!
As I've had two releases during COVID— with the shops shut or readers locked down— this year I was looking forward to going to the city to admire my baby on the shelves and enjoy a celebratory afternoon tea with Taylor (my muse and first reader). Unfortunately, Taylor's now interning—so I guess that means I'll do the washing.
Though, as I'm knee-deep in book six, it's more likely I can be found still in pyjamas, coffee in hand, squinting at a laptop screen while fending off the attention-seeking of my menagerie.
I hope you enjoy Jack and Lucie's story as much as I do.
Lee x
Buy The River Gum Cottage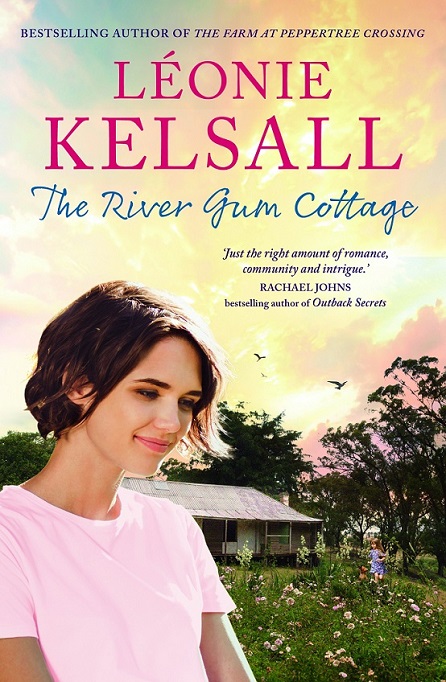 Excerpt from The River Gum Cottage
by Leonie Kelsall
Chapter One
Lucie
Sometimes, she wished him dead.
It usually only happened in those hazy, sleep-drugged moments between dragging herself from her dreams and the start of her day, though. Once she was awake, her emotions were generally more rational.
But awake or asleep, there was no arguing that if he was dead, she would hurt less.
Lucie squeezed the crystal pendant strung on a leather thong around her neck. The quartz—for destroying negative energy while storing positive intentions—would need cleansing next full moon: it got a pretty hard workout whenever she thought of her father.
She eased out of the back door of the two-storey townhouse, letting it close quietly behind her so as not to wake the sleeping household. The tiny courtyard was bathed in a peachy ruddiness she told herself was sunrise, though she knew it was more an ambient glow from the Melbourne city lights.
As the ivy swallowing the garage rustled she flinched, then hissed 'Scat, cat.' Her neighbour defended, with her wooden spoon, a lot of gesticulating, and what were very probably Italian curses, the black tom's right to roam the suburb, so Lucie kept the four-year war strictly between her and the cat.
The tom shot straight up the smooth bark of the magnolia and sat on a naked branch, glaring balefully down at her, his tail swishing.
'Don't jump onto the road, stupid,' Lucie muttered, moving away so the cat wouldn't dash onto the street. She drifted her hand across the potted lavender to release the early morning scent. Nearby, the fruit on the mandarin tree glowed like Chinese lanterns, so small that, with a bit of a stretch, she could fit three in one hand. Which meant the tree would yield only six handfuls of citrus-flavoured nostalgia, Lucie decided with a quick count. She couldn't expect a three-year-old potted tree to do much better even though she moved it around the courtyard with the rickety trolley purchased online, finding shelter from the worst of the frosts. Not that Melbourne frosts were anything compared to those back home on the farm nestled in the Adelaide Hills. There, the birdbath tucked beneath the skeletal winter fingers of the cherry tree alongside Dad's favourite mandarin regularly froze over until after midday.
Lucie hesitated. Would visiting this memory be a pathway to old hurts? Tentatively, she allowed the images to trickle in: her breath steaming the air through mitten-wrapped hands as Mum lifted her to check whether the slivers of pale, buttercream sun threading through the branches had melted the ice in the stone bowl, releasing the flowers and fruit they had arranged in it the night before.
The reminiscence was sweet, safe. Yet, like pressing on a bruise, she couldn't control the urge to push further, to rummage around in memory until she made herself hurt. She found a wound instantly: her feet sliding back-and-forth in wellington boots and her hand in his, Lucie skipped beside Dad as he strode across the dirt yard surrounding the neat double-brick house. Beyond the corrugated iron sheds, row upon row of identical mounds stretched across hectares of paddock. As they reached the nearest furrow, Dad thrust strong fingers into the dark loam, checking whether the soil was warm enough to nurture his precious strawberry seedlings. Then, his work-roughened hands cupped around hers, they would bed a tiny, three-leaved plant in the mound of crumbly earth, chanting a silly rhyme Dad had made up.
Snug tight little plant.
God the rain and light will grant.
Sun will shine, you'll grow fine,
And one day you'll be mine.
Tucking the plant in a nest of hay, they moved thirty centimetres along the row that stretched up a rolling hill to a horizon hazed with the shadowy giants of silver gums. Dad's hands guiding her, they eased the next plant into place. Sang the song. Then onto the next. And the next. Countless hours spent together in the ice-tipped sunshine, working the rows until an entire field of small, lime-coloured leaves waved in the chill breeze
The memory itself didn't hurt: the pain lay in the contrast to the betrayal that came later. Though they had grown apart, Lucie had never expected her father to turn his back on her.
She dug a thumb into one of the tiny mandarins, then smoothly shucked the fruit. Crushed the fragrant, dimpled peel and inhaled deeply. The tangy scent wasn't the only reason for the film of tears that blurred her view of the courtyard: even after more than four years, homesickness snuck up on her sometimes. Rural South Australia and suburban Melbourne had few similarities, but shared fragrances often evoked her unwanted memories.
The crescent moon of fruit puckered her lips as it exploded in her mouth. She grimaced, swallowed the excess saliva, and then squashed another segment against her teeth. There was a perverse pleasure to be found in mixing the sour juice with the sweetness of her childhood memories.
She tossed the peel into the terracotta pots of oregano, basil and chocolate mint—which never tasted any different to regular mint, but she lived in hope—near the back door. The smell of citrus was supposed to keep the cat from spraying the herbs. Feline pee wasn't the kind of organic she coveted, and it would be nice to use her produce without imagining a hint of ammonia in everything she plated.
An egg-shaped patio chair swung from a bracket in the wall, the wicker spangled with dew crystals suspended on delicate webs. She edged on to the seat, careful not to destroy the spider's work. From here her tiny garden seemed a little larger, her boundaries less constrained. The watery sun peeking between the branches of the magnolia held a promise of the summer still months distant, although Melbourne never seemed to match the unrelenting dry heat of Adelaide. At Blue Flag Strawberries, in the hills to the east of the city, spring sunshine would herald an early ripening of the berries, along with the anticipation of an extended cropping season.
Lucie gave a sharp grunt, annoyed with herself for letting her mind wander there again. Even after all these years, she related every quirk of the weather to what would be happening on the farm. She piled the three mandarins in her lap and reached into the pocket of her dressing gown. The powder-blue velour hung in a loose flap where the stitching had torn free. She had been using the same robe for more than a decade, addicted to the soft, slightly threadbare reassurance of the well-washed material. A few years back there had even been a stage when she had practically lived in it, adding trackpants and a long-sleeved t-shirt in the depths of winter. The over-sized pockets were always stuffed with her life and had, over time, housed everything from uni textbooks and late-night study snacks, to baby bottles and tiny, powder-fragranced nappies.
She recoiled as her fingertips brushed crumbs hiding along the lower seam. Pulling out an envelope, she scanned the familiar handwriting. No return address. That always hit her hard, as though the deliberate omission somehow voided not only the letter's right to return, but her own.
The letter would be nothing but a dry recount of local events, a journal of minor happenings in her hometown over the past month. The fact that the lifeless depiction came from someone who professed to have a love of the written word made it seem more of a betrayal, as though Mum was determined to make home less inviting. The charitable part of Lucie wanted to think it was so she wouldn't miss it so much.
The realistic part of her had other explanations.
Leonie Kelsall
Bestselling Australian Author
Home, Heart and Heroes
Read more about Leonie and her books
Leonie answers The 3 Big Questions
What gave you the most pleasure when writing The River Gum Cottage?
Naturopathy, homeopathic remedies, and alternative and sustainable living styles are all personal passions, so I adored bringing together two gorgeous characters who share similar interests. Lucie's quirkiness, Jack's wounded stoicism, and the pureness of their love brought joy to my heart and made me smile.
What were the difficulties you faced when writing the story?
I fell down an absolute rabbit-hole researching the soldier settlement blocks along the Murray River, which were gifted by the government to returned servicemen after the major wars. Little of the research made it into the book, but I have a hankering to write a historical now!
It was also tricky not to let Lucie's mother fall into the trap of being a purely unlikable character – whilst her inner turmoil and her motivations were always clear to me, it can be hard to make sure they translate on the page.
And, oh my goodness, probate laws! I had to do so much research into wills and probate, my files are bulging.
Finally, the flawed family dynamics in this book are quite complex and tangled, and I had to rework them SO many times to make certain they were clear – but didn't give away any of the twists!
When you waved The River Gum Cottage goodbye, on its way to readers and out of your hands, what did you do first?
I don't think waving a book goodbye is a thing, is it? Even once it's in print, I tend to rework scenes in my mind, think of things I'd like characters to say. And, because my books are linked, I often have to delve back into the story to pick up a scene.
As soon as I send a book to my publisher, I commit to taking care of one or two of my neglected 'house tasks' – you know, like cleaning skirting boards, lifting the spring bulbs, or repainting the spare room. It's a teeny window where my house actually gets to be in order! Then I indulge by reading one or two new releases – I don't tend to read at all while I'm writing, for fear I'll 'pick up' another author's voice. Although I'm sure I'd benefit from that! The hiatus only ever lasts a few days, though, before the next story is nagging for my time.
Buy The River Gum Cottage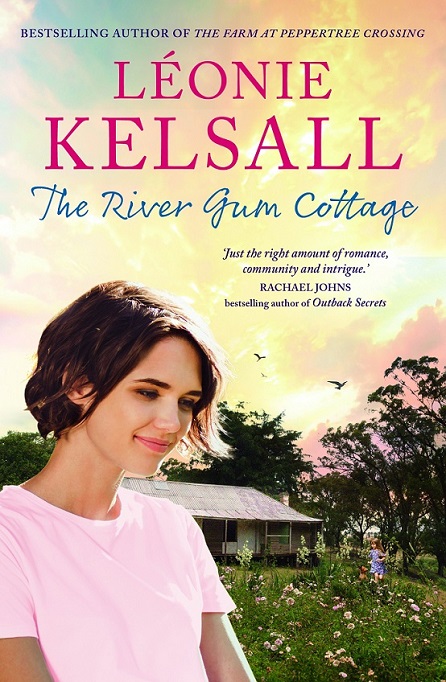 We hope you're enjoying our Book News 
We'd love you to follow us on Facebook & Instagram
You can also subscribe below by email to receive our occasional Book News blog post – and never miss a new book release!
Stay up-to-date on the latest Australian fiction releases and news