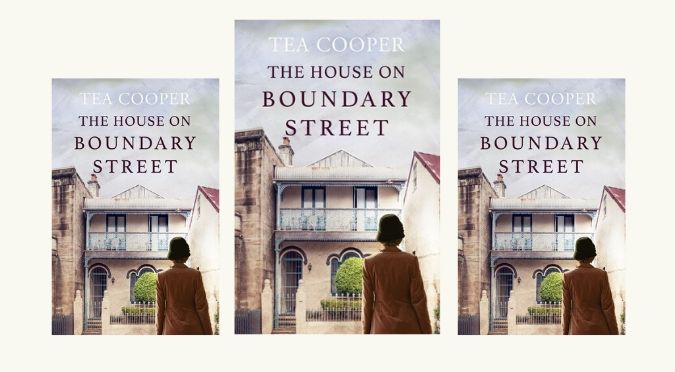 From a bestselling Australian author comes a tale of double-dealing, adventure and the dark underbelly of 1920s Sydney…
THE HOUSE ON BOUNDARY STREET
by Tea Cooper
Read a few words from the author and read an excerpt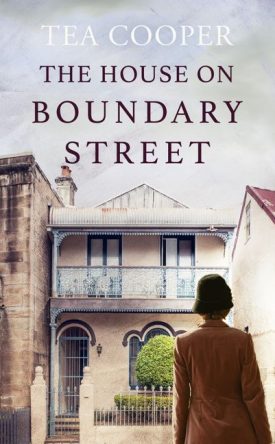 In the aftermath of World War I, Sydney is no place for the fainthearted. Sly grog shops thrive, the cocaine trade flourishes and brothels abound. Into this big dark city comes fresh-faced country girl, Dolly Bowman, ready to risk everything in pursuit of her dreams. After all it's the 1920s – time to turn her back on her terrible childhood and search for her future.
Cynthia Burton's life changes irrevocably the day she steps over the threshold of the house on Boundary Street. Determined to survive the only way she can, she breaks into the world of money and matinee idols in order to fulfil a promise she made and now there's no going back.
As Dolly and Cynthia's lives entangle they find themselves drawn into a far-reaching web of lies, intrigue and double dealing. Could it be that the house on Boundary Street, once their safe haven, offers nothing more than a dangerous facade?
A few words from Tea Cooper
In 2013 I wrote a novella called Jazz Baby. It was one of those stories where the characters stayed with me but life and a few other novels got in the way. The House on Boundary Street is a revised and expanded version of that original story. Jazz Baby told the story of Dolly Bowman and her childhood hero Jack Dalton but central to that story were two other characters, Dolly's brother and a girl called Cynthia—these are the characters who insisted on having their tale told. And so here it is!
Enjoy!
Buy The House on Boundary Street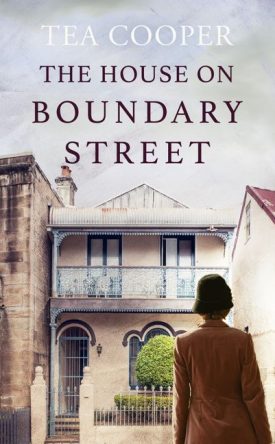 Available in eBook only.
The House on Boundary Street is a revised and expanded version of  the novella Jazz Baby
Find more buy links from the publisher HarperCollins (Harlequin Australia)
Excerpt from The House on Boundary Street by Tea Cooper
Forcing a smile to her face, Cynthia sashayed over to the sofa and handed Jack a glass.
'Drinkies, darling.' She added ice to the crystal tumbler and splashed the amber liquid to the brim. Anything to reclaim Jack's attention. 'Chin-chin.' She winked and made to clink her glass against his but she was too slow.
Jack knocked the whisky back as though he'd spent a week without rations. His mind wasn't on her any more. 'Oh, how silly of me. Dolly, help yourself. I'm not sure how Mrs Mack feels about her girls drinking but since you're not technically one yet, I'd make the most of it.'
'No, thank you.' The girl shook her head and gazed demurely down at her interlaced fingers.
'Oh, come along, a sip or two won't do you any harm. Dutch courage before your interview.'
'I don't drink alcohol.'
Once upon a time Cynthia didn't drink either, but things had changed, changed a lot since she started working at Number Fifty-Four.
The clock on the mantelpiece chimed six. Any minute Mrs Mack would walk through the door, ready for her evening chat with the girls to make sure nothing slipped past her beady eye, and in a matter of moments Dolly would have her job. Mrs Mack wouldn't turn her away. All that virginal peaches and cream and the little-girl-lost pout. Men liked that. Liked it a lot, although hopefully Jack preferred something more sophisticated.
With her feet clamped close together Dolly presented the perfect picture of
modesty. She'd need a complete makeover and someone would have to spend a fortune on some decent clothes for her before Mrs Mack would let her onto the floor. But then Jack had a fortune, hadn't he? Jack's generous tips made all the difference. She had no intention of letting him slip through her fingers. Too much depended on it.
Dolly fumbled at the buttons of her dreadful brown worsted coat and revealed a faded cotton frock with a heart-shaped neckline. It belonged in the dark ages, something Ma would have worn, and her knees were pressed so tightly together it'd take a battalion to get them apart. Not a lone airman.
Almost as though Dolly could read her mind a blush rose to her cheeks. Jack couldn't take his bloody eyes off her. The front door opened and he took a deep slug of whisky. He was as nervous as Dolly.
'Time for your interview, chick-a-dee. Here's Mrs Mack.' Cynthia glided to the door and threw it open. 'The dining room's first on the right, down the hallway. Mrs Mack will be in there.'
Dolly rose, smoothed her frock; obviously she was scared witless. Her skin had turned the colour of sour milk and her hands kept clutching at the skirt of her frock, screwing it up, creasing it, making it look even worse than it already did. She'd got guts though. Had to give her that.
Jack, the hero, leapt to his feet. 'I'll come with you.'
'No, I'm fine.' Dolly launched across the room, her sky-blue eyes wide open. 'I'll do this on my own.' She left without even a backwards glance.
'Plucky little thing, isn't she?' Cynthia closed the door.
'No doubt about that. Has been from the word go. Determined. Determined to do what she wanted to do and determined not to be left behind. She had to be to survive.' A mixture of pride and despair laced his voice as he fidgeted with his empty glass. Anyone could tell he wanted to follow her down the hallway and stand guard.
He'd be wasting his time. Mrs Mack didn't offer a charity service. She'd see beyond the worn frock and run-down shoes and before anyone could whistle Dixie, Dolly wouldn't be changing the sheets she'd be between them, earning a fistful of money and giving more than half of it back to Mrs Mack for the privilege, just like the rest of them.
Jack slapped the glass down on the small table, and slumped, as though he'd run a marathon. He raised an eyebrow. 'What?'
'A side of you I hadn't seen, Jack.' She toyed with her glass. 'I somehow didn't imagine you had a past. I only see you as the dashing aviator. All leather jacket, goggles and derring-do.'
'Shows how little you know about me, Cynthia.'
Rising from the chair she put her glass on the table at his elbow. 'I'd like to know more.' She slid to her knees and ran her hands up and down his thighs, firm and deliberate, just the way he liked it, then leant forwards making the neckline of her frock swing loose to give him a decent glimpse of her breasts and slippery satin camisole.
His sucked-in breath betrayed the effect her touch had on him. All was not lost. 'Let's go upstairs.' She pushed to her feet and held out her hand, then lowered her voice to a husky drawl. 'You're tense, you need to relax.'
He didn't take a blind bit of notice. Stood and pulled down the pristine white cuffs of his dress shirt, picked up his jacket, showed her the back of his broad shoulders. 'I have an appointment.'
He had an appointment? Since when? Damn him. 'In that case I better go and earn myself some money.' Throwing him a half-hearted smile she swivelled on her heels and stormed out. Why lie? He'd already told her he'd be spending the evening with her and she'd counted on it. Now she'd have to go and find some other way to pay the bills.
Read more about Tea Cooper and her books and discover where to find her on social media
Coming Soon
and available for pre-order now in eBook and paperback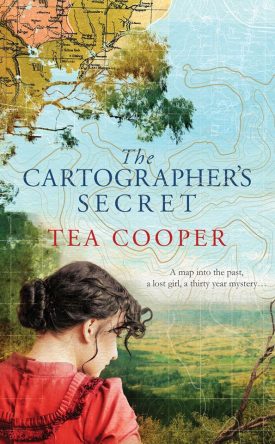 A young woman's quest to heal a family rift entangles her in one of Australia's greatest historical puzzles when an intricately illustrated map offers a clue to the fate of a long-lost girl.
Subscribe by email to receive our occasional blog posts – and never miss a new book release!