New Release – The End of Cuthbert Close by Cassie Hamer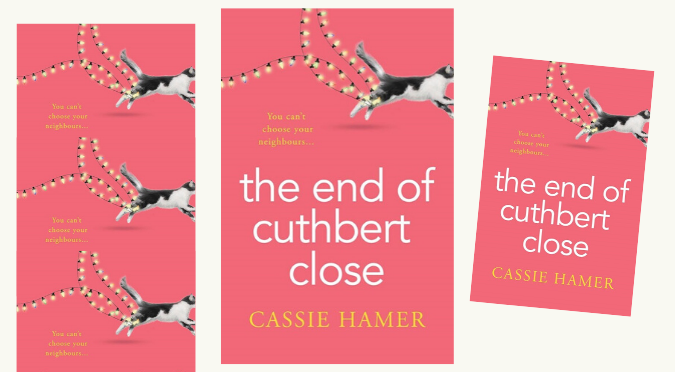 From bestselling author Cassie Hamer, comes a hilarious tale of warring neighbours in Australian suburbia, with a mystery at its heart.
The End of Cuthbert Close
by Cassie Hamer
Read a few words from the author, read an excerpt, then take a look at Cassie's answers to The 5 Big Questions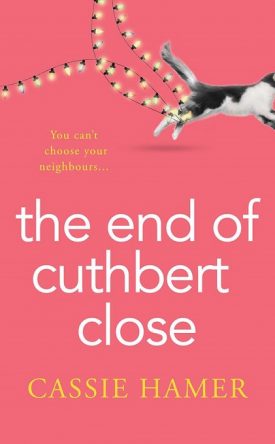 You can choose your friends, but you can't choose your neighbours. (Trad. proverb, origin: Australian suburbia)
Food stylist Cara, corporate lawyer Alex and stay-at-home mum Beth couldn't be more different. If it wasn't for the fact they live next door to each other in Cuthbert Close, they'd never have met and bonded over Bundt cake. The Close is an oasis of calm and kindness. The kind of street where kids play cricket together and neighbours pitch in each year for an end of summer party.
But no one's told Charlie Devine, glamorous wife of online lifestyle guru, The Primal Guy. When she roars straight into the party with her huge removal truck and her teenage daughter with no care or regard for decades-old tradition, the guacamole really hits the fan.
Cara thinks the family just needs time to get used to the village-like atmosphere. Beth wants to give them home cooked meals to help them settle in. Alex, says it's an act of war. But which one of them is right? Dead guinea pigs, cruelly discarded quiches, missing jewellery, commercial sabotage and errant husbands are just the beginning of a train of disturbing and rapidly escalating events that lead to a shocking climax.
When the truth comes out, will it be the end of Cuthbert Close?
A few words from the author
Dear Readers,
I'm so delighted to introduce you to 'The End of Cuthbert Close' – my ode to neighbours, both good and bad.
The book is inspired by my own experience of living on a lane, quite similar to Cuthbert Close.
Nearly twelve years ago, upon first moving into the area, we were warned by a local that the street had no sense of community at all, and that the neighbours were quite unfriendly! Fortunately, this particular woman appeared to be speaking more for herself than the others.
These days, many of our neighbours are now friends and we have semi-regular catch-ups, where kids career up and down on scooters and the parents enjoy a quiet drink or two. Memorably, we recently held a back lane 'Olympics' involving running races and an egg-and-spoon contest. Our narky neighbours did not participate. That's their loss.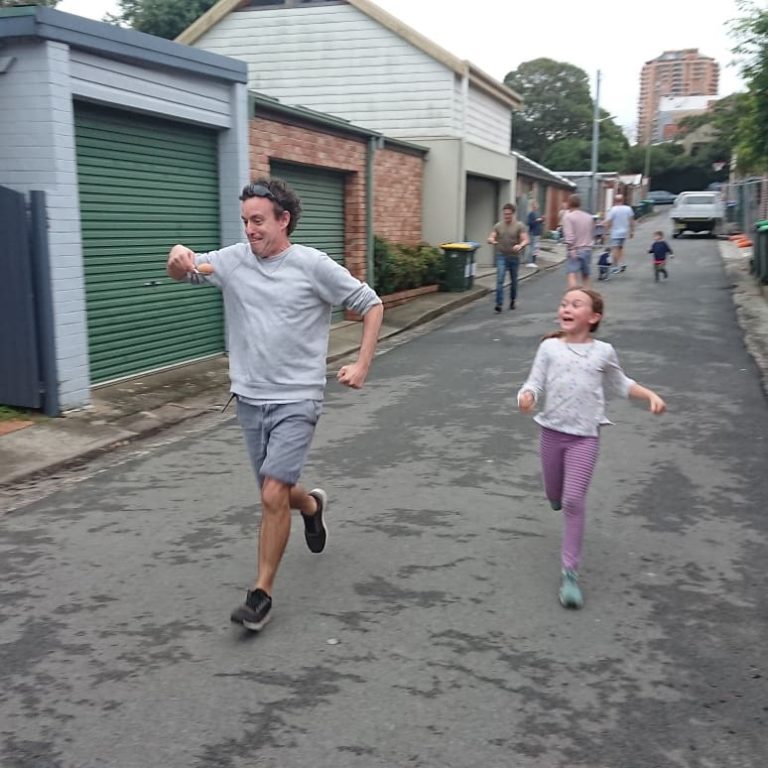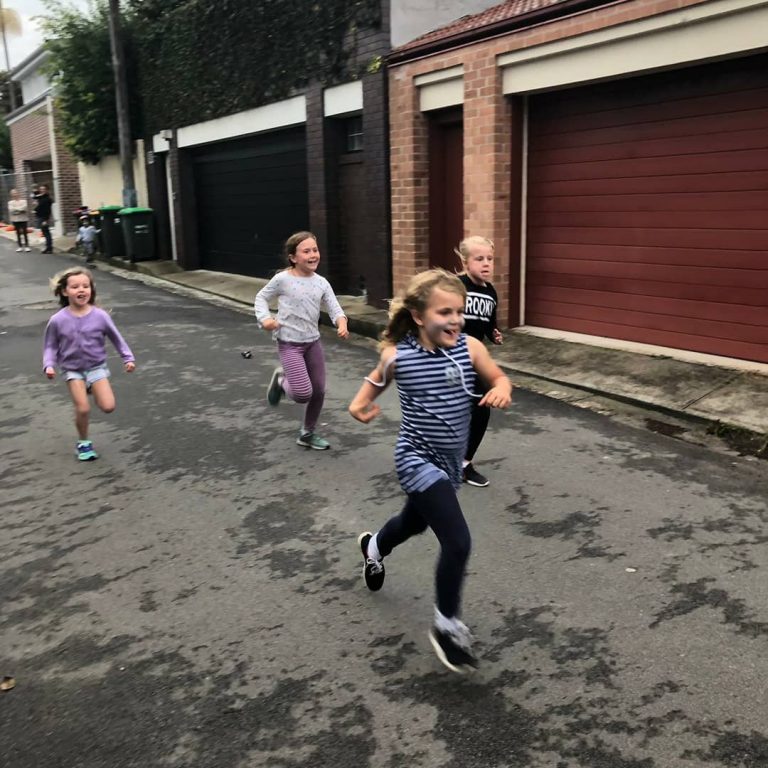 The tag-line of the book reads You can't choose your neighbours, which is absolutely true. But what I've learned is that you do get to choose whether or not to be friends with them.
Cassie
Buy The End of Cuthbert Close
From bestselling author Cassie Hamer, comes a hilarious tale of warring neighbours in Australian suburbia, with a mystery at its heart.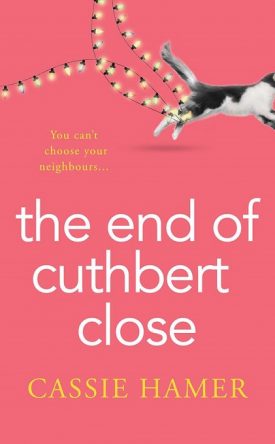 See our POSTSCRIPT below for other places to safely and easily buy the paperback online. The digital version is available from all your preferred eRetailers.
Buy from the publisher HarperCollins 
Excerpt from The End of Cuthbert Close by Cassie Hamer
CHAPTER ONE
Bring a plate!
The three little words sat so cheerily at the bottom of the invitation.
So simple, so innocuous, so friendly. So deceitful.
Because it wasn't just a plate, was it, thought Alex O'Rourke as she removed a tray of shop-bought spinach and cheese triangles from the oven. After all, any old clown could turn up to a party with a piece of dining-ware. She had a million plates and platters that did nothing more than collect dust in her kitchen cupboard. They'd love an outing to a party!
She started stabbing at the formerly frozen pastries with a spoon.
'Hmmm … something smells good.' Alex's husband, James, sauntered into the kitchen and peered over her shoulder. 'Did you make these?'
He went to pick up a triangle and Alex tapped his hand away. 'Of course I didn't make them.' She stabbed again to make divots in the golden pillows.
'What are you doing? You're ruining them. They're perfect. Stop it.' James put out his hand to shield the defenceless triangles.
'They're too perfect,' said Alex. 'No one will ever believe I made them. Maybe if I just burn them a little …' She went to open the oven door but James stood in front of it, arms folded.
'No one cares if you bought them from a shop. You have twins. A full-time job. The neighbours don't expect pastry made from scratch.'
Alex looked at him. Her sweet, supportive husband, trying to be so millennial, while completely failing to understand that some things never changed, like the meaning of that god-awful phrase bring a plate, which meant today what it had always meant – that a plate of homemade food was to be produced (exceptions could be made for foodstuffs by a celebrity chef. A Zumbo cake, for instance, could be forgiven) and, as keeper of the social diary, the responsibility for such provision lay in the hands of the woman of the house.
Bring a plate was the phrase that time forgot.
'It's all right for you,' Alex grumbled. 'No one expects you to cook from scratch.'
'But I would have, if you'd asked me. Remember my meatballs?'
Alex nodded. 'Impressive balls.' She tapped her nose. 'And you've given me an idea.' She smiled and kissed his cheek.
'Glad to be of service.'
Alex set about loading the triangles onto a platter, humming happily.
'Er, so what is this idea?'
'I'll tell them that I specifically asked you a week ago to make the meatballs, but you forgot, so rather than having the neighbours go hungry, I ran out and picked up a box of spinach triangles from the supermarket.'
James frowned. 'But that's a lie. You never asked me. If you had, I would have made them.'
'They won't know that. And because you're a man, they'll think nothing of it.'
'But these people are our friends. Cara? Beth? They wouldn't judge you.'
Alex thought of the women who lived in the houses to their immediate right. Beth, two doors up, an incredible homemaker and mother extraordinaire, and Cara, right next door, who managed to be both strong and fragile as she negotiated parenthood all on her own.
'You're right. Cara and Beth would understand.'
'But the rest?'
Alex sighed. Her husband's desire to see the best in everyone was endearing and exhausting. 'They're neighbours. We smile, we wave, we say hello and we get together once a year. They don't know what happens in my house and I don't know what happens in theirs. The one little insight they get is through what I bring to the party. And you know what they see when a full-time working mum turns up with a plate of frozen pastry?'
'A woman with an actual life?'
Alex gave him a look. 'They see a woman who's put her work in front of her family, values convenience over health, is a little bit stingy, isn't quite coping, and doesn't really care if other people's arteries become clogged with trans fats.'
'They get all of that from a plate of pastry?' James looked crestfallen.
'You have no idea.' Alex wearily covered the steaming parcels with a sheet of aluminium foil. 'Here, you can carry them out. It'll look more like your fault that way.' She handed over the platter and checked her watch. 'Where are the boys?'
'They're out front playing with Henny.'
Alex whipped around. 'You left them alone, unsupervised, with a three-month-old guinea pig?'
James shifted his weight uneasily. 'They won't hurt her. They love her to death.'
'That's what I'm afraid of. Have you seen the way Noah hugs her?' Alex strode towards the driveway and cursed inwardly. How could she and James have been wasting time discussing pastry when their little boys were potentially monstering a poor, defenceless guinea pig? If any harm had come to Henny, Alex knew exactly which three little words to blame.
Bring a plate.
Cassie Hamer
Australian Author of Women's Contemporary Fiction
Stories that take you behind the white picket fence… 
The 5 Big Questions
How long did it take you to write the book?
One year. The first draft took seven months, and from there it underwent a major re-write.
What was the most difficult or complex aspect of writing your book?
The ending – I kept rushing it!
What gave you the most pleasure when writing your book?
The friendship between the three main characters, and a particular scene where Henrietta the guinea pig meets a slightly untimely end.
Are you nervous when a new release comes out?
If, by that you mean, do I suffer insomnia and constant butterflies in the weeks beforehand, then yes!
What's the best thing a reader could do if they enjoyed your book?
Tell a friend, or even better, buy it for them.
Read more about Cassie and her books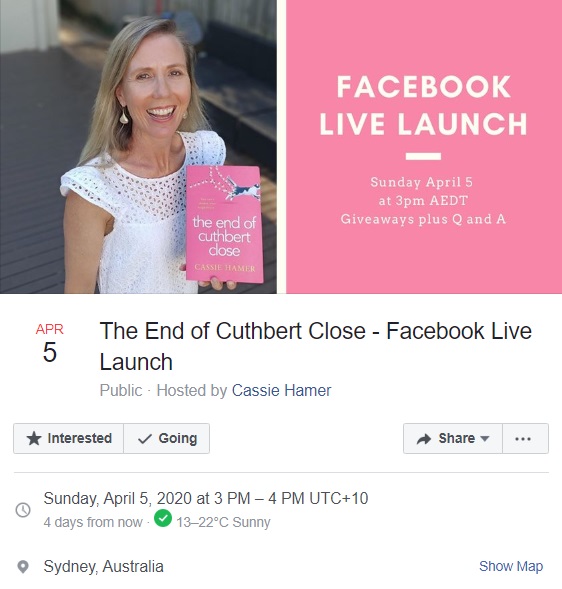 Join Cassie for a chat (and some giveaways!) on her Facebook Live Event for the book launch of
THE END OF CUTHBERT CLOSE
When: Sunday 5 April
Time: 3pm-4pm UTC+10 (Sydney time 😉)
https://www.facebook.com/events/164295267981957/
Subscribe by email to receive our occasional blog posts – and never miss a new book release!
POSTSCRIPT
Standing together while keeping our distance
reading throughout the COVID-19 crisis
Many of our wonderful bookshops and online bookstores are changing the way they work simply to keep us reading.
We thank them all for the tremendous support to Australian authors and we will support them right back.
Don't forget! Purchasing a book on pre-order also means you are helping to keep the wheels of small and independent businesses turning.
BOOKTOPIA
have *currently waived all postage costs in Australia – go buy! Then find them on Facebook and give them a Like.
DYMOCKS
stores have online ordering and individual stores throughout Australia are offering various means of buying and delivering books. Check with your local store. Find your local Dymocks store and then give them a Like on Facebook to keep up to date.
Find a Dymocks Store
https://www.dymocks.com.au/stores
BOOK DEPOSITORY
Free postage even if the books are coming from overseas – but don't be disappointed if your favourite author's books are not available. It's one of those things – not every author's book is available on Book Depository.
https://www.bookdepository.com/publishers/Australian
INDEPENDENT BOOKSHOPS
There are many in all states and territories. Some are offering free postage for a certain length of time or free postage with orders over a certain amount. Check with your local independent bookshop. Contact them directly by phone or email or through their websites. Find them on Facebook and give them a Like to keep up to date.
BIGW
Order and buy online including pre-orders
(*Standard delivery $3.90 – conditions apply)
TARGET
Order and buy online
(*Free click & collect available, free home delivery on orders over a certain amount. Free delivery available for Club Catch members)
https://www.target.com.au/c/entertainment/books/adult-fiction/W406087
* Please note that individual businesses may change their online purchasing conditions at any time. Always check with the individual business.
Stay up-to-date on the latest Australian fiction releases and news