NEW RELEASE – Something to Hide by Fleur McDonald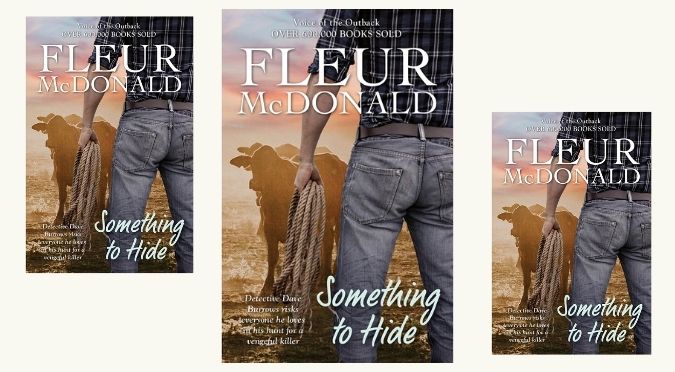 With her acclaimed skill for tension and drama, Fleur McDonald has delivered another compelling story in Something to Hide.
Detective Dave Burrows risks everyone he loves in the hunt for a vengeful killer.

OUT NOW
With the sickening realisation that his cover has been blown, Detective Dave Burrows knows his family is in serious danger from the vicious stock thieves and murderers, Bulldust and his brother Scotty.
Bent on revenge, Bulldust and Scotty are hiding out close to Dave and Mel's old home town of Barrabine. When devastating news brings Dave back there, he has to question his determination to stay in the police force. How could he face himself if anything happened to Mel and the kids?
Mel, understandably frightened, must decide who she'll listen to. Can she live with this threat hanging over her family, or is her father right to argue that she should leave Dave immediately?
BUY Something to Hide
McDonald's knowledge and experience of farming ensures the authenticity of setting and characters…an engaging mystery. BOOK'D OUT on Red Dirt Country

… another great book in this series. McDonald leaves us on the edge of our seat as we await where we go next. DEBBISH on Red Dirt Country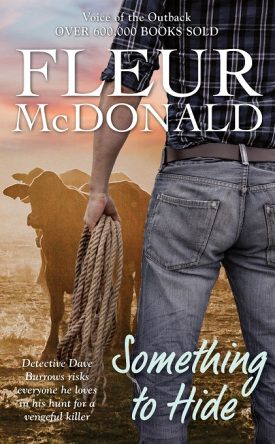 Fleur McDonald
Bestselling, Multi-Genre Author
Capturing imagination through stories
Read more about Fleur and her books and discover where to follow her on social media
More book by Fleur McDonald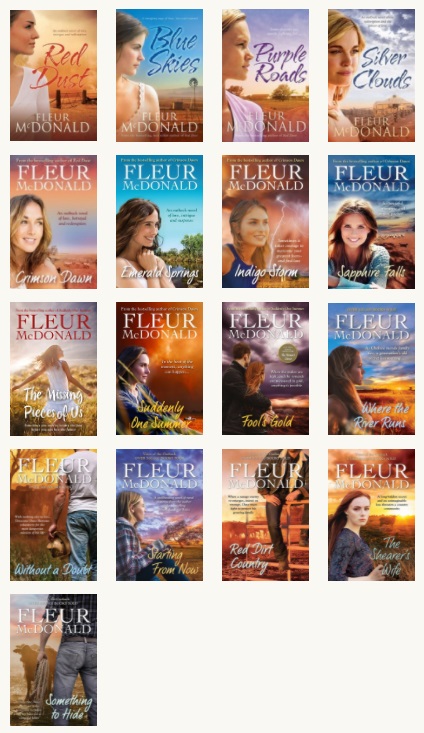 We hope you're enjoying our Book News 📚
Subscribe below by email to receive our occasional Book News blog post – 
and never miss a new book release!
We'd also love you to stay connected with us on Facebook & Instagram 
Stay up-to-date on the latest Australian fiction releases and news