New release – Something in the Wine by Tricia Stringer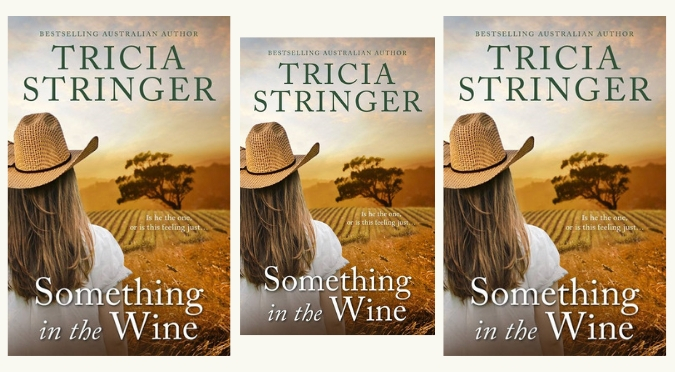 A warm-hearted rural romance set among the scenic vineyards of the Margaret River
from bestselling author Tricia Stringer
New release
Read an excerpt below, and read what Tricia had to say when we asked her the 5 Big Questions – plus, there are photos!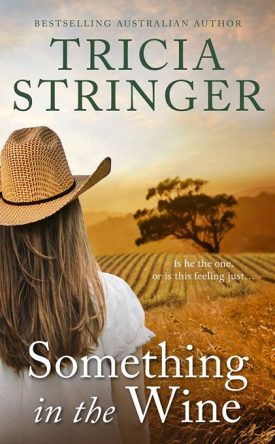 Reserved high school teacher Keely Mitchell is more than ready for her holiday on the west coast of Australia, so when a medical emergency turns over all her plans and an intervention by a kind stranger finds her recovering in a Margaret River vineyard, she is at first downcast.
Keely had wanted to put recent traumatic events out of her mind, and recuperating alone in a stranger's house won't help that. But slowly the lovely food, spectacular wine and beautiful landscape of the area begin to work their spell. As Keely makes friends with the locals and adapts to the rhythms of the vintner's year, she starts to feel part of the scenery too, particularly when her artwork and jewellery-making somehow find a home at Levallier Dell Wines.
But clouds are on the horizon in the shape of a warring father and son, interfering family friends and a rival in love. Keely didn't mean to fall for anyone, but she can't help her feelings for clever, passionate wine-maker Flynn Levallier. Sadly, it seems he only has eyes for the beautiful Kat, daughter of a rival wine-maker. Can what Keely feels be real? Or is it just something in the wine?
Out now in paperback and eBook – buy links below 
Excerpt from Something in the Wine by Tricia Stringer
There was a noise outside her door, a gentle knock, and then Euan stuck his head around. He was silhouetted by the light from behind.
"Hello. Did you sleep well?"
"Fine, thank you."
"Are you ready for breakfast?"
She eased herself up. She did feel hungry. "Yes, thanks." The pain was a dull throb but she'd take some tablets again to be sure to keep it at bay.
"Stay there." Euan disappeared then the door swung open and he entered carrying a tray. "Here we are, mademoiselle, your breakfast."
"I could have come out."
"No, no. I insist. You are still recuperating. We need to put some colour back into those cheeks. Rest a little longer. Later I will take you out for some fresh air but it's a bit cold outside right now." He put the tray down and pulled back the curtains. "There's a magnificent view from this window. As you eat, the river will appear." He waved his hand majestically then picked up the tray.
Keely watched him approach. He was a fit-looking man, and this morning he was dressed in mismatched shorts and a crumpled shirt as if he'd put on whatever he'd laid his hands on first. He placed the breakfast tray across her lap, then backed away, still examining her.
Her heart raced under his scrutiny. She'd put a lot of trust in a man she hardly knew.
"I really think you should call your parents once you've—"
"Euan?" They were both startled by a male voice calling from the kitchen. "So, you're home at last." The statement had an accusing tone and a tall, sandy-haired man strode through the door. He stopped when he caught sight of them.
"Flynn." Euan turned abruptly towards the door.
Keely clutched awkwardly at the sheet. This must be Euan's son. He was taller than his father but there was no mistaking the profile of his face and the sharpness of his gaze.
"Oh…I didn't realise," Flynn stammered, his look grim.
"This is…"
"I'd rather not be introduced, thanks Euan," Flynn snapped. "I would've appreciated some warning that you were home and that you'd brought a guest." He spat the last word out as if it was poison.
"You weren't home last night or I would have."
"I was out with some mates." He gave Keely then his father one last scathing look and strode from the room as quickly as he had entered.
"I'm sorry about that, Keely," Euan said. "Flynn's manners are usually impeccable."
Her cheeks burned. She glanced at Euan, not knowing what to say. Right now she wanted to be as small as a mouse and disappear under the covers.
"You stay and eat your breakfast," Euan said. "I've been away from home for a while. Flynn and I have some catching up to do."
His lips turned up in a smile that didn't dispel the sadness in his eyes or the rigid set of his jaw. He left, closing the door behind him. She released the sheet from her
grasp and looked at the beautifully set tray on her lap. Euan had gone to a lot of trouble. There was a proper pot of tea – she lifted the lid – with real tea leaves; poached eggs, toast and an assortment of condiments. A dainty pink rose lay along the napkin at the side.
She heard movement in the next room.
"Where are you going?" Euan's sharp question from beyond the door startled her.
"I'm moving down to the studio." Keely could hear the tightness in Flynn's reply.
"Why?"
"I've had enough, Euan." Flynn's voice rose higher. "I've put up with your disappearances and your women but you've gone too far this time, you stupid old bugger. If you're moving one of your ladies into the house, I'm moving out."
Keely clamped her hand to her mouth.
"Flynn!" Euan barked. "Lower your voice. Keely is a guest—"
"Call her whatever you like to justify it, I don't want to be a part of your cosy little love nest."
The burning sensation spread across Keely's face to her ears and down her neck. He thinks I'm Euan's lover. She pushed away the tray and tumbled out of bed, pressing her hand to her stomach as she went. Outside, she heard doors thudding and raised voices retreating into the distance. The house returned to silence but there was a rushing sound in her ears.
She went into the bathroom and turned on the shower. Standing under the steaming water, she kept hearing Flynn's words over and over again. She was mortified to think he could assume she was his father's lover.
A momentary image of Euan delivering her breakfast and his slightly dishevelled appearance popped into her mind. Keely bit her lip. Damn it, she could imagine her mother's reproving words. "You've put yourself in a compromising situation, Keely. Appearances are what count."

Buy Something in the Wine
And on to the 5 Big Questions!
How long did it take you to write the book?
Thirteen years! I first visited Margaret River in 2005 and fell in love with the region. I wrote a story over the next couple of years that became one of my self-published titles, 'River Magic'. All this time later my publisher loved the story and wanted to bring it to my readership. After a big makeover, further editing and a beautiful new cover it has become 'Something in the Wine' which I'm delighted my readers can now enjoy.
What was the most difficult or complex aspect of writing your book?
I wanted to make sure the setting of living on a small family run winery in Margaret River was authentic. I asked lots of questions and did lots of tweaking to get it right. In one scene I had written about a hail storm which did extensive damage. One of the winemakers I was in touch with corrected me on that. Margaret River wine region has growing conditions that are seasonally consistent with a Mediterranean style climate. This means vineyards are not affected by extreme summer and winter temperatures and they don't get hail! I had to find a different scenario for my vine damaging scene.
What gave you the most pleasure when writing your book?
It was wonderful to have a reason to go back and visit Margaret River and surrounds. So much had changed since I was last there about ten years ago. We went with friends and took a behind the scenes wine tour. That was a lot of fun.
Are you nervous when a new release comes out?
Always! Think more like terrified. When you put your heart and soul into creative work the sharing of that work is a watershed moment. I am always so grateful to get those first messages from readers letting me know they've enjoyed the book. That's very reassuring.
What's the best thing a reader could do if they enjoyed your book?
I love hearing from readers. Each personal message is read and responded to by me. And then I hope readers also share their enjoyment of my books with other people. The personal enthusiasm from one reader to another is still one of the best ways to spread the word about a book.
My trip back to Margaret River was a lot of fun. We spent a few days revisiting the settings I'd based the story in. Lots had changed but the scenery is still magnificent and the region a wonderful mix of people from winemakers to farmers to surfers and tourists thrown in.
Below are some photos from my last research trip.
Tricia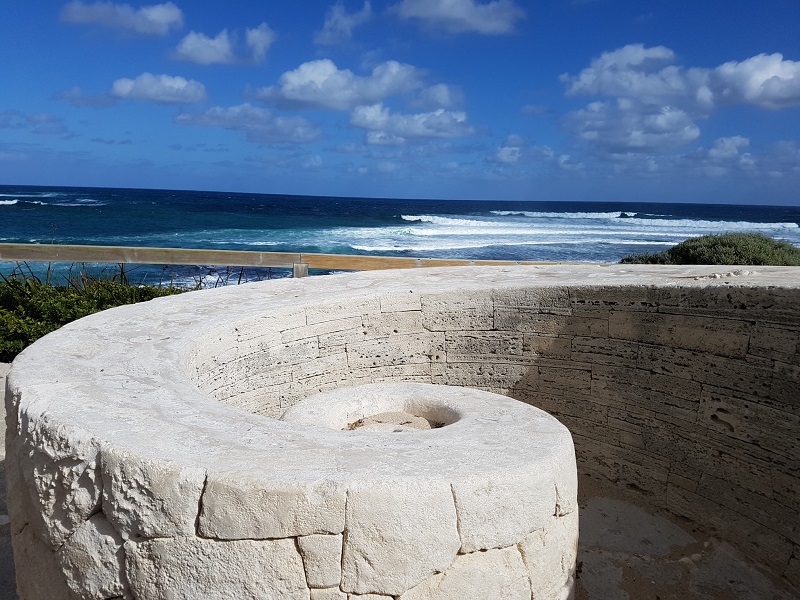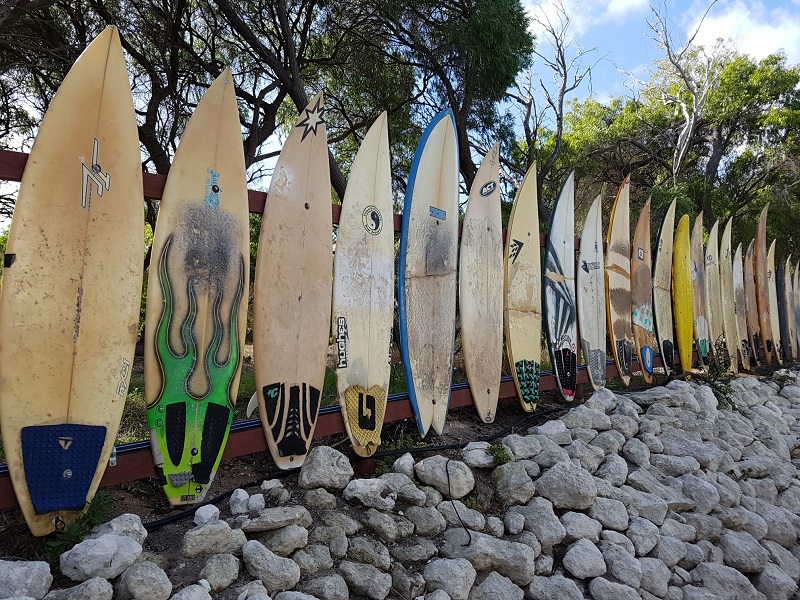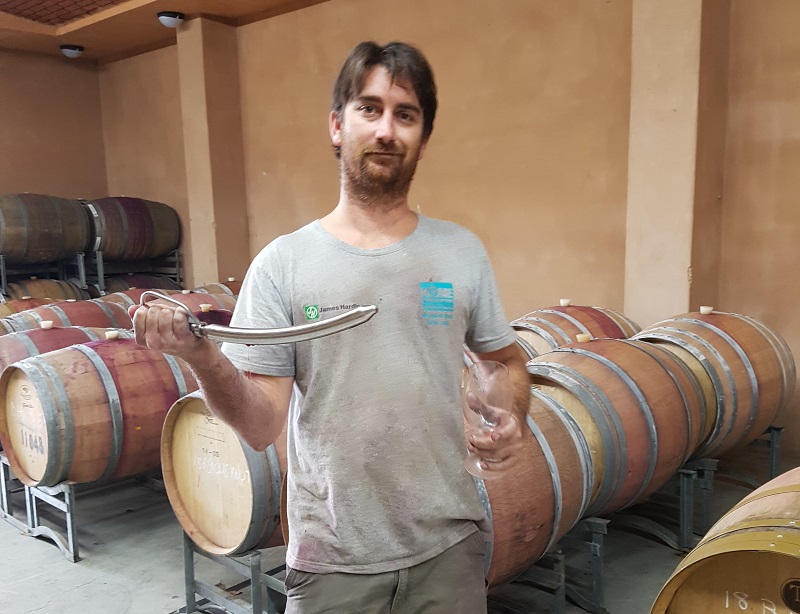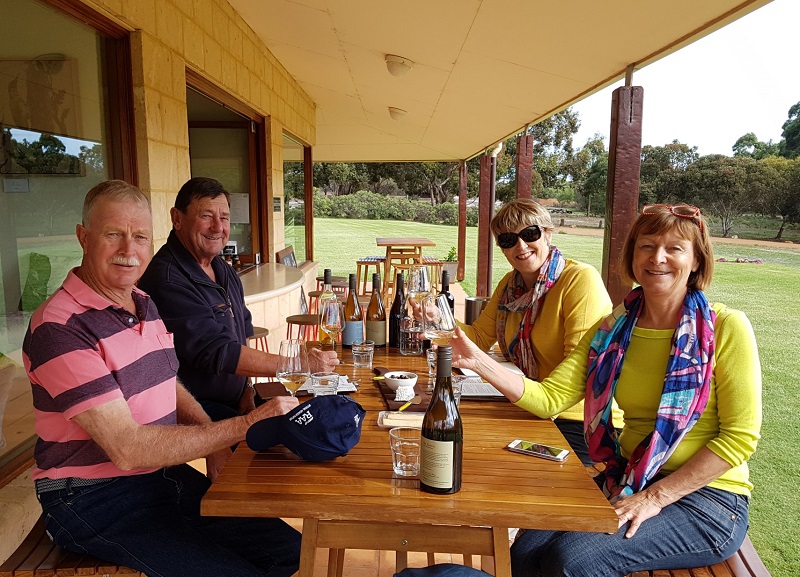 Read more about Tricia, her books, and where to find her on social media
Tricia Stringer
Award Winning Bestselling Australian Author
The voice of Australian storytelling. From the city to the country…
Stay up-to-date on the latest Australian fiction releases and news