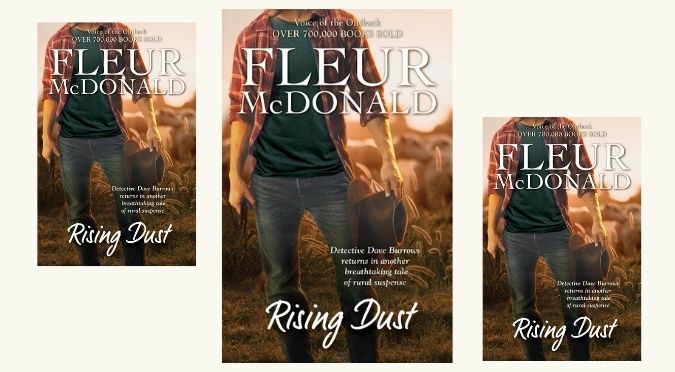 Detective Dave Burrows returns in another breathtaking tale of rural suspense
Rising Dust
OUT NOW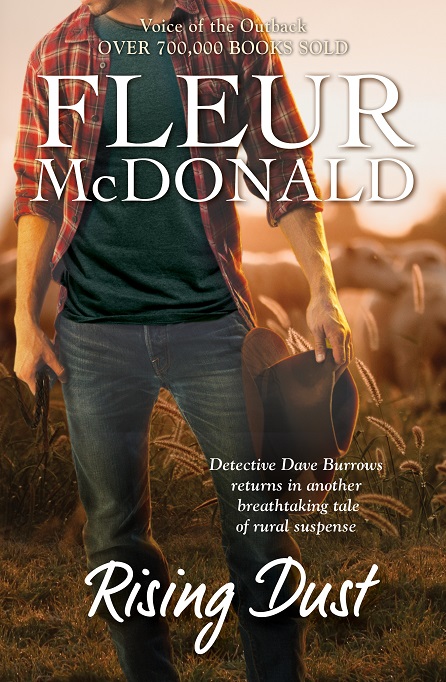 After the family's devastating tragedy, Detective Dave Burrows is crystal clear that his wife, Mel, is no longer interested in their marriage.
Before Dave can talk to Mel, he and his partner, Bob Holden, are sent to investigate a suspected sheep stealing at a station north of Carnarvon where they very quickly realise that this crime is a lot more than just stock theft.
As a ferocious tropical storm floods the airstrip and uncovers more than anyone expected, Dave and Bob find themselves isolated, outnumbered and in extraordinary danger. Dave has to confront the guilt and trauma of his past before he can move forward. And perhaps there's no way out this time.
Read a few words from Fleur McDonald and then read Fleur's answers to
The 3 Big Questions about writing the book
A few words from the author
It was lockdown and lockout. The WA government had told me I couldn't visit my elderly parents in South Australia because the borders were remaining shut for the foreseeable future. I would normally head to their place in the Flinders Ranges for a break. (Mum at nearly 77 still cooks the best schnitzel and makes the best salads, which she always does when I turn up… Plus ice-cream and milo for sweets. It's like being a kid again. All responsibility goes out the window because I'm back under Mum's care).
Still, there was no SA break for me in 2020 or 2021.
I was watching friend after friend head to the north of WA. Drooling over their photos and the countryside; Karijini National Park, the Kennedy Ranges, Shark Bay. I was longing, no, wishing it was me. My family had camped heaps when I was a kid and I LOVE camping, but I didn't have anyone to go with. What if I got bogged, or a flat tyre I couldn't change, or something went horribly wrong?
And then I thought 'stuff it!' I'm just going to have a go. So, I bought a camper trailer (called The Office), traded my ute in for a new one and started to get set up. I put an invertor in The Office, so I could charge my laptop, bought a compact printer and a few other bits and pieces, so I could still work and set off for a month.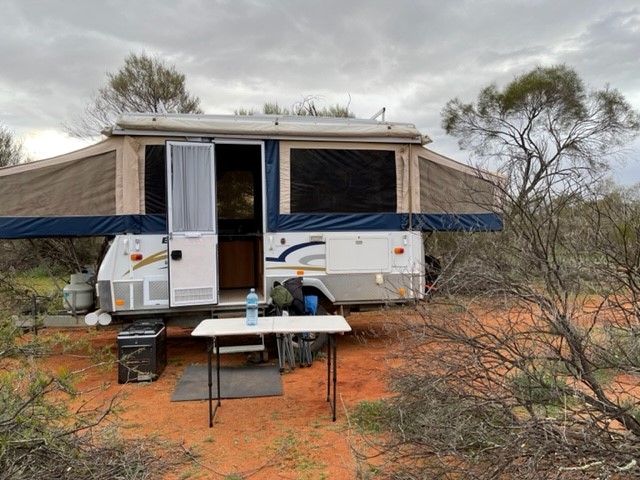 I was surprised at how outside of my comfort zone I felt. Places that didn't have mobile range left me feeling vulnerable as a lone woman. Things I took for granted like being able to speak to my kids every day couldn't happen. They couldn't call me if they had a problem. The time away was confronting and but though I found it difficult, I loved every second. If you don't push yourself you never grow, and I certainly did a bit of growing and learning.
I emersed myself in the settings; I felt, smelled, touched the areas. I walked along the edge of Cattle Pool and watched the shadows of white trunked trees dance over the water and thought how it looked like there was something reaching from below the surface. I could see a body there.
So much of my travels are in Rising Dust; wild cats fighting, camping on the edge of a river when a storm came through. Campers being lovely and nice or the ones who were a bit touchy.
I could imagine Detective Dave out cooking a camp oven, so I did the same (love camp oven cooking!)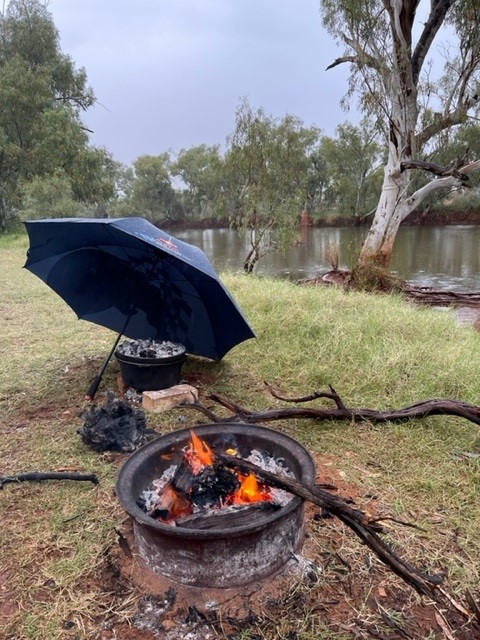 And every night, I sat by the campfire and put Dave into what I had seen that day. And thus, Rising Dust is now here.
Fleur
Buy Rising Dust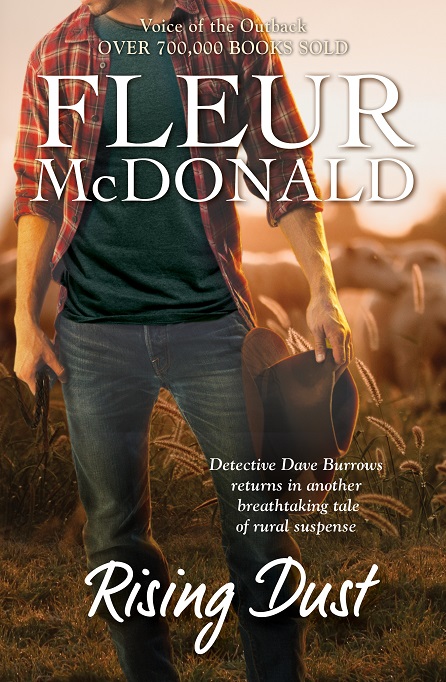 Fleur McDonald answers The 3 Big Questions
What gave you the most pleasure when writing Rising Dust?
After my trip away I headed to Denmark on a week's writing retreat. Something I've never done before. In that week, I walked for miles along wild beaches and lived in amongst those characters; really got to know them and what I wanted to get out of the story. I think I wrote 30,000 words while I was down there and broke the back of it. It was the best thing I've done, when it's come to writing I think.
What were the difficulties you faced when writing the story?
Dave dealing with his ex-wife and guilt he has. Writing that was a pretty draining because I could feel his hurt.
When you waved Rising Dust goodbye, on its way to readers and out of your hands, what did you do first?
I don't remember, but if it was anywhere close to 5:00pm, I probably had a wine! I do know, within a short time frame, I would have gone and sat outside with my dog Jack, quietly, just reflecting on the process and story. Jack is a good listener and I often talk to him about books.
Buy Rising Dust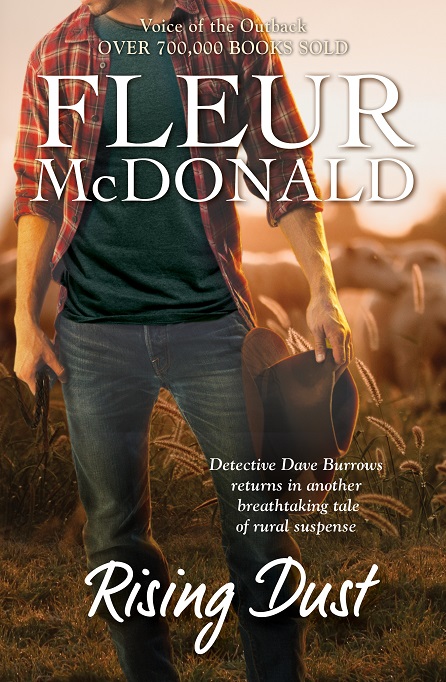 We hope you're enjoying our Book News 
We'd love you to follow us on Facebook & Instagram
Don't forget to check our COMING SOON page for 2022 releases up for pre-order now
You can also subscribe below by email to receive our occasional Book News blog post – and never miss a new book release!