NEW RELEASE Outback Secrets by Rachael Johns
Published:
October 27, 2021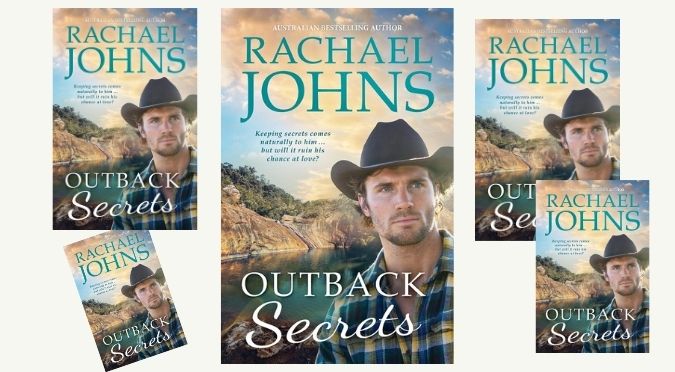 Keeping secrets comes naturally to him…but will it ruin his chance at love?
OUTBACK SECRETS
out now
Rachael says, 'This is the fifth in my Bunyip Bay series that was only ever supposed to be three books!'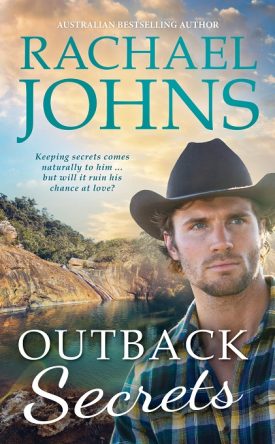 Liam Castle knows the secrets of everyone in Bunyip Bay. As the owner of the pub, he's heard it all – from marriage proposals and farming disasters to family rifts and everything in between. The locals love to confide in him, but no one knows he's hiding a tragic past.
And he wants to keep it that way.
Agricultural pilot Henrietta Forward lives for her job, choosing work over romance. But when an incident in the air brings Henri home to Bunyip Bay earlier than planned, she finds herself questioning everything she believes about herself.
But Henri's secret isn't her only problem.
Her mother will stop at nothing to have her settled down back in the Bay, and while Henri had always known domesticity wasn't the life for her, now she wonders what her future holds. So when Liam – always the first to lend a hand to those in need – agrees to play along with Henri's scheme to ward off her mother, she has mixed feelings. What happens when a pretend romance starts to feel like the real thing?
Will Henri's demons and Liam's traumatic past prove too great a barrier to love?
Read an excerpt below, with an introduction by Rachael
Plus – Rachael answers The 3 Big Questions about writing the book
BUY Outback Secrets
Will Henri's demons and Liam's traumatic past prove too great a barrier to love?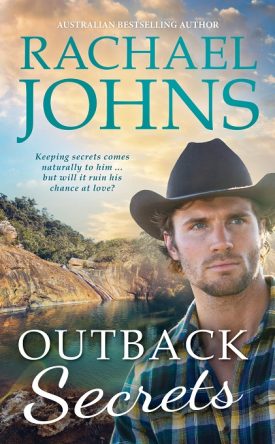 Excerpt from Outback Secrets
with introduction from the author, Rachael Johns
One of the best things about writing OUTBACK SECRETS was writing the banter between the characters and the spark that began from their very first meeting, which is below. Liam is the publican of Bunyip Bay, and the scene below occurs when the pub is busy one night after the end of harvest and a woman walks in he's never seen before!
x Rach
'Excuse me? What's a girl got to do to get a drink around here?'
Liam blinked, startled from his reverie at the sassy voice of a woman. If it wasn't for her exclamation and subsequent thump against the bar, he probably wouldn't have seen her—she wasn't much taller than the bar itself. But what she lacked in height she made up for in beauty—natural beauty, not the caked on glamour variety. And she didn't look as if she cared much about fashion either. She was wearing the same shapeless blue shirt that most of the male farmers usually got around in, only on her it looked sexy as all hell.
'I'm sorry?'
'I said …' Her dark eyes flashed with mischief below her thick chocolate brown fringe. 'What's a girl got to do to get a drink around here? Actually… don't answer that.'
Her tone said she expected him to say something crass and he was offended she'd make such assumptions, but bit down on the impulse to defend himself. 'What can I get you?'
'A pint of Guinness, please?'
'Coming right up.' He grabbed a glass and started to pour, scrutinising her in what he hoped was a surreptitious manner. Was the pint for a boyfriend or something? She wasn't wearing a ring, but that didn't necessarily mean anything. Most of the girls around here drank wine or mixers. Although she was about the height of a pixie, she sported a 'don't mess with me' expression that indicated she wasn't in the best of moods. That only piqued his interest more.
'You're not a local,' he said as he handed over her beer. Though there was something vaguely familiar about her, as if maybe they'd met before, but he couldn't place her.
'I'm more damn local than you,' she retorted, slapping a twenty-dollar note down on the bar and taking a sip of her drink. 'Ah, that's better.' She sighed and gazed at the glass as if it had just given her the best sex of her life.
Then, before he could ask her name, she tucked the change into her pocket and sashayed into the dining room, her tight, skinny jeans giving him the perfect view of her pert behind. For such a tiny package there was certainly a lot to like about her. She weaved her way through the tables, pausing occasionally to exchange a few brief words with people she passed, before settling at the large table where Ryan and Grant now sat with their friends. The sexy Guinness-drinker was the odd one out in the group—the only one who didn't appear to have a partner.
Not that that meant anything. Her boyfriend or girlfriend might be otherwise occupied tonight, but whether she was in a relationship didn't matter because whoever she was, she clearly had connections in Bunyip Bay, which meant she was off limits. When it came to romantic liaisons, Liam kept a strictly no-strings policy. In the past, he'd enjoyed a bit of fun with the backpackers who worked in the pub—people who were in town for a good time not a long time—but these days most of them were far too young for him, which meant his liaisons were few and far between.
'I wouldn't go getting any ideas about that one if I were you,' said Rex, downing the last dregs of his beer.
'Huh?' Liam tore his gaze from the dining room to the scruffy man.
'Firecracker, she is. Reckon she'd be way more trouble than she's worth.'
'Really? Who exactly is she?'
'Henrietta Forward, although call her Henrietta and I hear she'll deck you. Goes by the name of Henri. She's Fred and Fiona's youngest. Was always getting into scrapes as a young'un.'
Liam wracked his mind trying to recall what he knew about her family. The Forwards owned one of the largest farms in the region. Fred Forward had died a few years ago from a heart attack. There were two brothers—both farmers—and a sister, Tilley … now he recalled Fiona Forward sometimes talking about a younger daughter with a mixture of pride and frustration. Hadn't she once told him her youngest was the only reason she was such a regular church-goer? That if she kept on God's good side, hopefully he'd take care of her daughter.
'She's a pilot or something, isn't she?'
Rex nodded and pushed his empty pint glass across the counter. Liam refilled it with Carlton Draught. Looking at Henrietta, you'd never have guessed she flew planes for a living—she didn't look big enough to see over the controls in the cockpit.
'So, she doesn't live in Bunyip Bay?' he asked.
'Nah. From what I've heard she doesn't live anywhere. Like most in her field, she follows the work—all over Australia, probably all over the world.'
'I bet Fiona's happy to have her home for a bit.'
Rex snorted. 'From what I've heard, Fiona will only be happy when she gets her home for good.'
Rachael Johns
Award Winning International Bestselling Author
Feel Good Fiction
Read more about Rachael and her books and discover where to follow her on social media
The 3 Big Questions
What gave you the most pleasure when writing Outback Secrets?
As this is the fifth book in a series I only ever thought would be three books, my biggest joy was definitely going back to Bunyip Bay and being able to write little glimpses of what my previous characters were now up to and having them interact with Liam and Henri, who are the main characters in this book. However, I wrote Outback Secrets as a standalone novel so that new readers to the series would also be able to begin their Bunyip Bay adventure with this book.
What were the difficulties you faced when writing the story?
Outback Secrets was one of my toughest books to write. I had two false starts and wrote 65k words on two different beginnings with two different heroines (Liam the hero stayed the same) before I finally got into my groove with a new heroine, ag pilot, Henrietta Forward. This meant I had to write the book very fast because of a rapidly approaching deadline and although the bare bones were there, even after I submitted to my publisher, I had to do a fairly big revision. Luckily my editor and publisher had fabulous ideas about how to improve the story and I'm very proud of the end result.
When you waved Outback Secrets goodbye, on its way to the printers at last and totally out of your hands, what did you do first?
I took a three week total break from social media and read as many books as I could to refill the well, and then I started writing the next book!
BUY Outback Secrets
Will Henri's demons and Liam's traumatic past prove too great a barrier to love?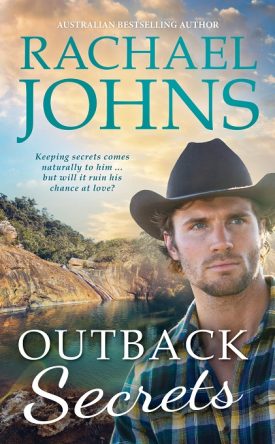 We hope you're enjoying our Book News 
Subscribe below by email to receive our occasional Book News blog post – and never miss a new book release!
We'd also love you to follow us on Facebook & Instagram
Stay up-to-date on the latest Australian fiction releases and news