NEW RELEASE – One of Us by Kylie Kaden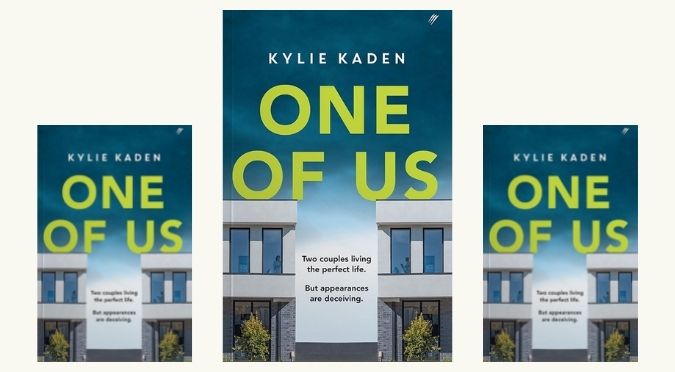 A riveting domestic thriller with an explosive climax.
OUT NOW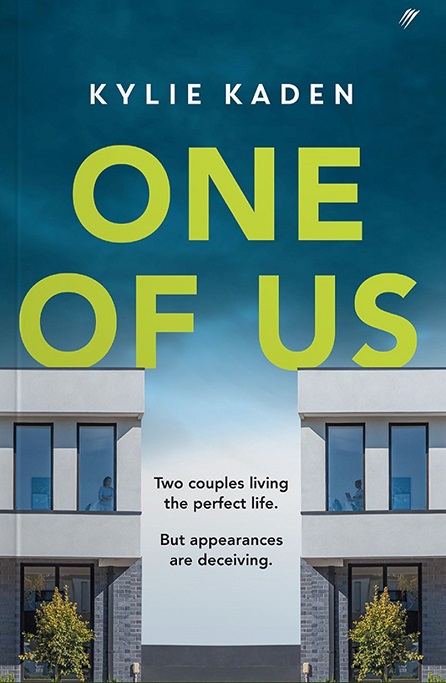 Behind the tall hedges of the affluent, gated community of Apple Tree Creek, not all is as it seems …
Out of the blue, Gertie's husband decides they need a break and he's leaving her with their three children. Two streets east and three gardens down, successful businesswoman Rachael discovers her husband has cheated on her – again – even though she's pregnant with his third child. Thrown together by a chance encounter, the two women bond over the shared disaster that is their marriages.
But did one husband push his wife too far?
When the ambulance sirens cut through the serenity of Apple Tree Creek, the small community is shocked at the violence that's played out in their midst. CCTV reveals no outsiders visited the estate that night, confirming that the assailant must have been one of their own. Is the culprit still living among them? And why didn't any of the cameras, designed to keep them all safe, catch anything?
As the web of neighbourly relationships unravels and the workings of their inner lives are exposed, questions will be asked, but not everyone wants to learn the answers.
You can only push people so far.
We've got an excerpt for you, plus Kylie answers The 3 Big Questions about writing the book, but first …
A few words from the author
It's been said that the love of a mother is a form of madness. I'm not insane (yet), but parenting has proven all-encompassing for the best part of my 19 year marriage.
Even prior to having children, as a wide-eyed psych-student, I had high-brow plans on how I'd parent (never shout, never bribe – the jokes tumbled on…). And they say to write what you know…so while there's a 'who done it' running through my new release (spoiler alert, it starts with a victim bleeding out on the living room floor),  at it's core, One of Us is about motherhood (right in time for mother's day!)
My new domestic suspense takes place behind the tall hedge of a gated community, which only adds to the sense of claustrophobia. They say it takes a village to raise a child – but sometimes I think the village needs to know when to mind their own bee's wax.
Kylie
Buy One of Us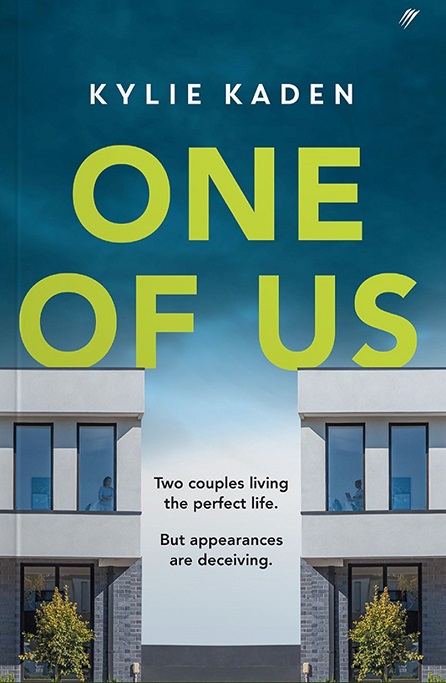 Excerpt from One of Us
by Kylie Kaden
Gertie
With an armful of folded washing in hand, Gertie plodded up the hall of thick pine floors towards Abe's room. She spied a PJ-clad Harry, an unenthusiastic Kat, and blank-faced Abe as they slumped in a line on the edge of Abe's bed, as if a family meeting was in session without her. Harry was straight from the bath, all damp-limbed and squeaky-clean, dark hair spiked like a tuft of feathers in the middle, while Abe controlled the laptop's camera angle. Kat was squeezed in between the boys, a strange look on her face as she picked at a seam on her pleated uniform skirt.
Then Gertie heard his low voice. The most familiar voice in her world. She'd been so desperate to hear it after he'd left, she'd resorted to watching old videos on her phone just to hear snippets. Now that she'd become used to not hearing it, there it was, live, in front of her without warning.
'And your mum? How's she going?'
Kat's eyes narrowed. 'Why don't you ask her? Should I get her?'
As her daughter gestured to the hall – she'd spied Gertie skulking in the doorjamb – Gertie raised a finger to her lips to keep Kat quiet. She wanted to slide, invisibly, into the room, catch a glimpse of his bulk, his wide, open smile (secretly hoping it was absent and he was miserable) without him seeing her conflicted face, yearning and resenting in equal measures. She wanted to tell him she'd returned to nursing, that she did Pilates now, that she was trying to think about what he said about losing herself since parenthood and found herself noticing tiny pieces of the old Gertie scattered in the weirdest of places, as if her independence had been a coin lost in the dryer you never thought you'd see again. She'd noticed loads of Gertie-esque behaviours that had been in remission – blaring music in the car, taking random photos of trees, making pesto (Ed hated basil), soaking in a candlelit bath, listening to audiobooks in the car.
In terms of their relationship, Gertie felt stuck, in transit from one life to another, oblivious to how long this limbo could last. Gertie didn't do limbo well – she needed clarity in her thoughts, simplicity in the foundations of her life. She could convince herself of anything but just needed to know what to aim for. Was he just being kind, bringing her down gently? Was this forever?
She arrested the thought. Ed had been clear. This was simply a hiccup.
But every reminder of their separateness hurt – the single toothbrush on their bathroom sink, their joint email account 'GertAndEd' seemingly a lie. Regardless of the conclusion to this experiment, the bare facts were she now slept in that super-king bed alone, and had a dusty redhead in her spare room that she was only now knowing what to do with.
When would this all be finished?
Pushing and shoving were heard from the hall before all three kids filed out, the Zoom call concluded. Gertie hovered, like the drones above their roof lines. 'How's Dad?'
'Good,' Harry answered. He was generally the only one who still replied. Gertie expected him to join the non-responsive ranks by age seven, like his siblings had. 'His hair is weird, but,' he said, contemplating the concept with deep concern.
Abe shoved past screaming, 'Nerf war!' obviously less affected by his father's absence and weird hair. Harry chased him like a shadow, no doubt to get the best weaponry. Nacho waddled behind like an afterthought, claws chinking on the floorboards, sniffing an invisible trail.
Cleared to enter, Gertie strolled into Abe's room with folded uniforms and balled-up socks, and saw the evidence of their treachery – the ruffled doona, the laptop still open on the bed. A close-up image of her husband's shorter, salt-and-pepper hair crowded the screen, bobbing left and right as he swore under his breath.
She froze, but then felt the need to signal her presence. 'Ed?'
'G?' His forehead now, at close range. 'Er, hi, I'm, I – I was just about to disconnect the bloody thing, once I work out how … we're using Zoom now, you see.'
She stood, makeup-free, hair needing a root touch-up, frozen with the realisation that her own image was minimised at the top of the screen. 'Okay …' This is not the image I want my uncertain husband to have of me for the remains of this ridiculous farce.
He cleared his throat. 'How are things, anyway?'
Gertie felt the tendons in her neck stiffen. No words came out. They were too busy being filtered by her pride, her fear, her self-consciousness. This man. This man that knew every part of her, had seen her body peeled inside out in labour three times, stood by her while lactation consultants twisted her breasts, held a cool cloth to her head when she was feverish. This man had seen Gertie at her worst, yet she'd never felt uneasy or embarrassed. But in this moment, all she felt was awkward. Unwanted. Disconnected. They had never had to articulate their feelings in words like this. After so long together, their communication was so engrained it was like a well-rehearsed dance – second nature.
But despite the rush of terror at seeing his face, being expected to convey her emotions to a man she hadn't seen for months, she'd ached to talk to him and hated herself for it. She missed him silently slipping the perfect tea on her bedside table while the crows bickered in the soft morning light. She missed his stubble on her face as he kissed her goodnight. She missed the way he was polite to tele-salespeople, and patient with their children even when they accused them of being arsehole parents. She missed the bulk of him, crowding her kitchen and monopolising the couch. The way she could think of nothing else when his whiskers brushed against her cheeks.
Softened by his memory, her eyes met his once more, and the intimacy threw her. It felt strange. He was perched on a strange bed, in a strange room, in a country she'd never set foot in. He should be here. A rush of bitter and twisted nerves overwhelmed her. Gertie knew every inch of this man. Every core memory in his life since they were kids had happened together. He was the only man she'd ever been with. The only man she'd ever thought she needed. On the screen, he looked like an illustration of a man she used to know.
Was she okay?
They'd adjusted. Gertie had a job. She had a lanyard! And a lunchbox like a real grown-up in the real world. She had Fred. He had finally started packing lunches that got eaten by the right kids, knew how to forge Gertie's signature on permission slips. They had a new kind of warped normal. Ed coming back now, unless it was permanent (which Gertie knew it wasn't), would simply rip the scabs off the half-healed wounds.
He ran his thick fingers across his cheeks, over his mouth, and Gertie noticed his skin was pale, his hair too short, his eyes too close together. Were they always? Through the lens, across the miles, he looked and sounded very much like Ed, but a tweaked version. An imposter. Did she even know this man on the screen? She knew one thing for sure; the man she married would never have made a choice like he did, a choice that hurt her, disregarded their life, the life she helped him build. He wasn't exactly charming, he couldn't really dance, but he'd always been kind. This wasn't kindness.
Ed gazed at her with forlorn eyes, uncomfortable and shamefaced. Had the reality of his choice to run finally hit home? Sixty-three days he'd been gone, and the connection they'd had for over twenty years was severed, perhaps irretrievably, like a hat lost from a ferry. Is it worth turning around for? Will it ever fit right again even if we do? Can't you just find another hat?
A surge of sadness engulfed her. 'I think you're right. We shouldn't do this.' Gertie Rainworth slammed the screen down, her fingers covering her mouth as a rush of tears fell. The worst part – she wasn't sure if they were for herself, or for him.
"Extract from One of Us (Pantera Press) by Kylie Kaden, out now."
Kylie Kaden
Internationally Published Australian Author
Suspense, drama, romance, and domestic noir
Read more about Kylie Kaden and her books
Kylie answers The 3 Big Questions
What gave you the most pleasure when writing One of Us?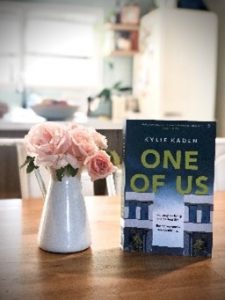 One Of Us explores the reasons two women in very different marriages, lost sight of who they were (for very different reasons) and helped each other become discoverable again. Rachael and Gertie couldn't be more different – but the ties that bound these two unlikely friends were stronger than social status or income. It was great contrasting alternative parenting styles, and tried not to side with any particular approach. In the end, aren't we all just winging it? While Midwife Gertie kept it real, only ever aiming to be 'adequate', helicopter parent Rachael was always evaluating her performance – she couldn't be both good and bad, or perhaps she could? Perhaps every mother was? I especially loved being in Gertie's head, and portraying women of different mindsets finding common ground.
What were the difficulties you faced when writing the story?
I wanted shades of dark and light. I wanted flawed characters that are true to life yet still likeable. I wanted a slow burning suspense, but threaded with dark humour. I wanted to foreshadow the mystery so readers were left satisfied, but not give away too much that it became predictable. I wanted to explore darker themes, yet with a subtleness that was sensitive to all readers. Suffice to say, that is juggling a lot of balls in the air, so this book baby had a rather prolonged labour.
Here's what my colleagues thought of me readying the early drafts aloud: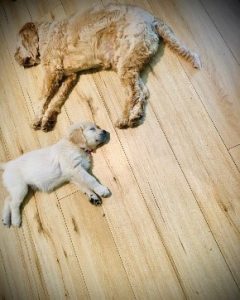 When you waved One of Us goodbye, on its way to readers and out of your hands, what did you do first?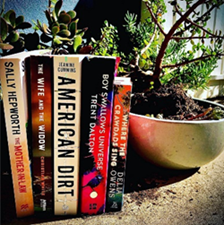 Do you find after deliberating over an important email, when you finally press send, and hear that 'swoosh' as it flies away, THAT is the moment you realise all the things you SHOULD have said! Sending it to the publisher at the typesetting stage is a little like that – it's also a fabulous buzz.  I'd like to say I bathe in champagne, but as nerdy as it sounds, I read! When my brain is overflowing with my own 'people' for so long, it's fabulous to delve into another world with a book I don't know the ending of.
Buy One of Us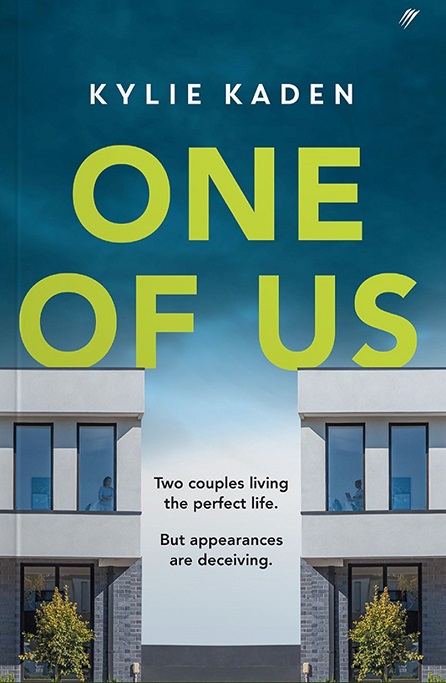 We hope you're enjoying our Book News 
We'd love you to follow us on Facebook & Instagram
You can also subscribe below by email to receive our occasional Book News blog post – and never miss a new book release!
Stay up-to-date on the latest Australian fiction releases and news