New Release – Love Song by Sasha Wasley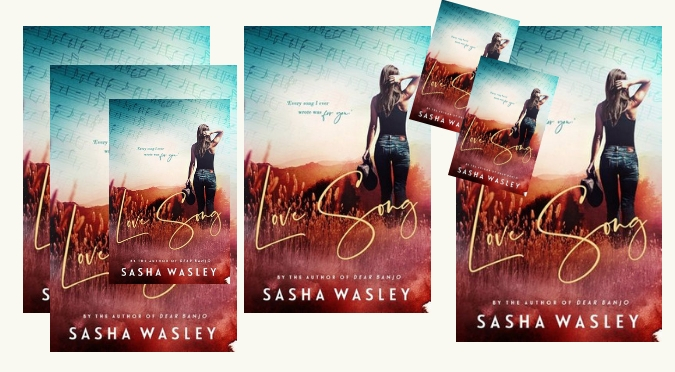 Out now
The third book in the Daughters of the Outback series
by author Sasha Wasley
Read a few words from Sasha – and read an excerpt!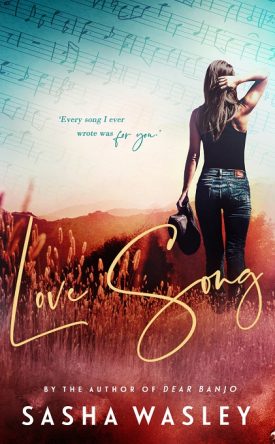 There was something about Charlie. Something about the way he questioned and teased her, brought her outside of herself … the way he'd made her crash headlong into love just by singing to her.
At age seventeen, Beth Paterson was determined to study medicine at university, despite the heartache of losing her mother. Tutoring Charlie Campbell worked well with her plan – but falling in love with him sure didn't, and neither did getting her heart broken when he abruptly left town.
Now Charlie is a big star on the alternative rock scene, while Beth is a respected doctor in her hometown. When Charlie comes back to fight for the tiny community where he was raised, neither one of them can ignore the resurgence of wild attraction they once shared.
Beth swore no man would ever hurt her again – least of all this man. But some love songs can never be forgotten, especially when they were written for you …
From the author of Dear Banjo comes a book to make your heart sing and your spirits soar.
A few words from Sasha
Introducing Love Song!
Beth Paterson is a successful and driven GP who works hard in her medical practice and does regular FIFO visits to a remote community. Beth says she's too busy for a boyfriend. No one suspects that she lost all trust in men when she was hurt by the love of her life at just 17.
When the Madjinbarra community comes under threat from a mining corporation, Charlie Campbell comes back to town to help defend his birthplace. Charlie is a successful musician on the alternative rock scene and guardian to two young nieces.
Charlie and Beth are forced into each other's company while they fight for Madjinbarra. Sparks fly – and not always in a good way. But is there more to their old heartbreak than either of them knew? And can they find a way to put it to rest?
In this scene, Beth is doing her monthly stint at the Madjinbarra community and Charlie is there, too. There has been a lot of coolness between her and Charlie but Beth has started to suspect that there was more to their teenage bust-up than she knows.
Sasha
Excerpt from Love Song by Sasha Wasley
There were stories, jokes and arguments around the giant camp­ fire. Beth was grateful for the fall of darkness so she could barely see Charlie any more where he sat with Harvey, Billy and a few other blokes. She could almost have pretended he wasn't there except for Pearl's occasional shouts at her 'Unca Jarlie.'
But then the singing started.
Normally, Beth loved the singing. There was a mix of outback country music, Gwini songs, kids' songs, and old rock 'n' roll tunes.
Occasionally, someone brought an instrument along. The conversations usually continued throughout the singing, people joining in or talking over the singing as they wished. It was chaotic but somehow wonderfully soothing.
       Tonight, with Charlie present, the pressure was on him to lead the singing. They teased and shouted at him until he pulled his guitar out of its leather case and tuned it, the dissonant plinking and adjustments mellowing into a gentle strumming that brought a sense of quiet, sociable happiness to the party. Beth tried to ignore it, straining to listen to the jolly, meaningless conversation going on around her.
But the bastard played so beautifully.
       She couldn't control her thoughts as they drifted towards Charlie's guitar. She pictured his fingers moving over the strings, and it made her think things about his fingers that she hadn't thought in a very long time. She hated herself.
'Sing, Uncle Charlie.' Jill's command cut through the darkness, and Charlie began to sing.
      Apart from a few stray conversations, the campfire circle fell mostly silent to listen to Charlie sing. God, that voice. Beth dropped her head, pretending to rest it wearily on her forearms, but really she was hiding her face, because Charlie's voice cut deep into her. It wasn't even knife­like. It was a pickaxe, hacking into the hard surface she'd cultivated around her heart.
Those around the campfire joined in the singing, but one or two of his songs were too solemn for anyone to sing along. Instead, people just made noises of agreement or appreciation. They were songs of betrayal and regret, memorials to those they'd lost. However, Charlie never let the mood get too morose. He always brought them back to happiness with an old ballad about the land or one of his father's country songs. He understood his audience.
No. He understood his community.
       Beth had never permitted herself to listen to Charlie's music before, and tonight she learned why he'd been so successful. He had that magical combination of melody, voice and words. She wanted to leave. She longed to get up and walk away, to go and hide at Mary's house. But his music held her there. She loathed the situation, and yet could not leave. Every time he took a break his voice echoed in her mind, that stupid two­line song about Princess Beth of Paterson Downs. And when he sang again his voice called to her, capturing her like the very first time she'd heard it, until she couldn't resist the temptation any longer and sneaked a look across the fire at his face.
Her eyes met his and, for a moment, Charlie sang to Beth.
       Then he faltered his song, pulled his eyes away and laughed at himself, pretending he'd forgotten the line.
And Beth knew she had to talk to him.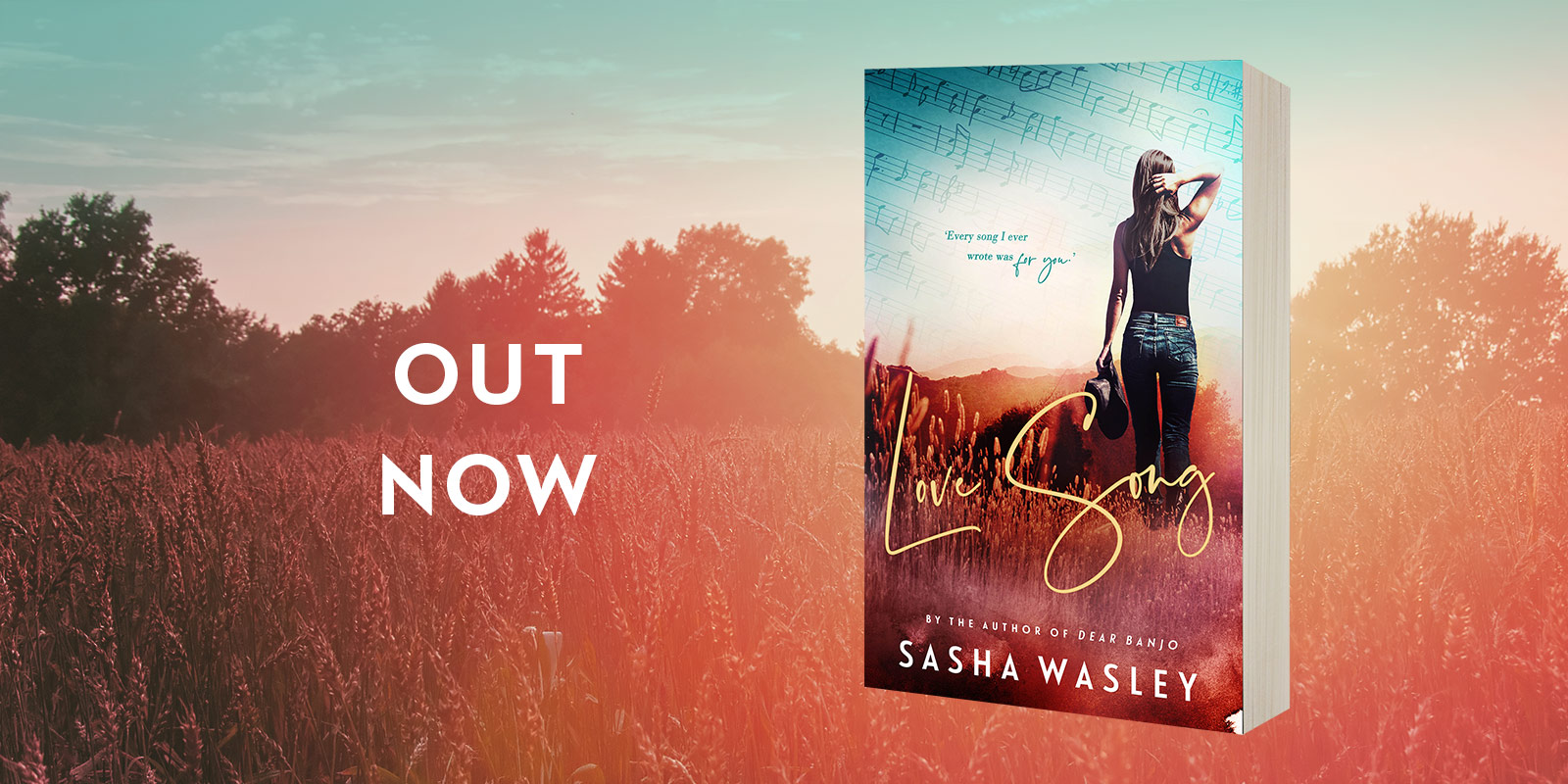 Available in eBook and paperback
Buy Love Song

Sasha Wasley
Australian Author
Australian stories of passion, family and society with characters who live and breathe
Read more about Sasha, her books, and where to find her on social media
Subscribe by email to our occasional blog posts –
and never miss a new book release!
Stay up-to-date on the latest Australian fiction releases and news