NEW RELEASE – Jillaroo from Jacaranda by Mandy Magro
Published:
October 5, 2022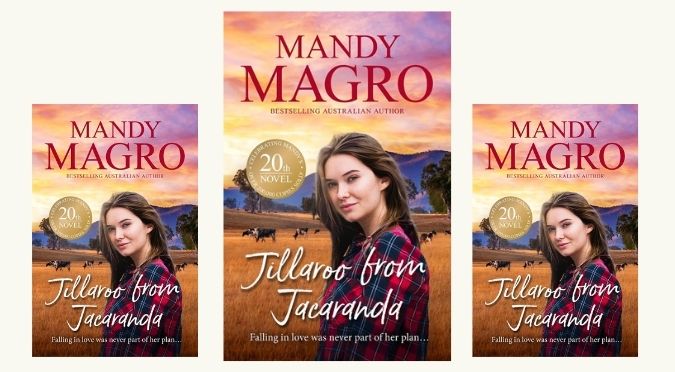 The sequel to Mandy Magro's 2nd novel, Jacaranda, is finally here!
OUT NOW 
Find out what's going on in Molly, Heath and Rose's lives 12 years on.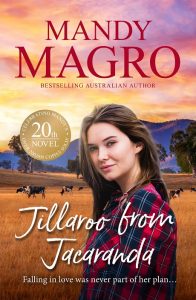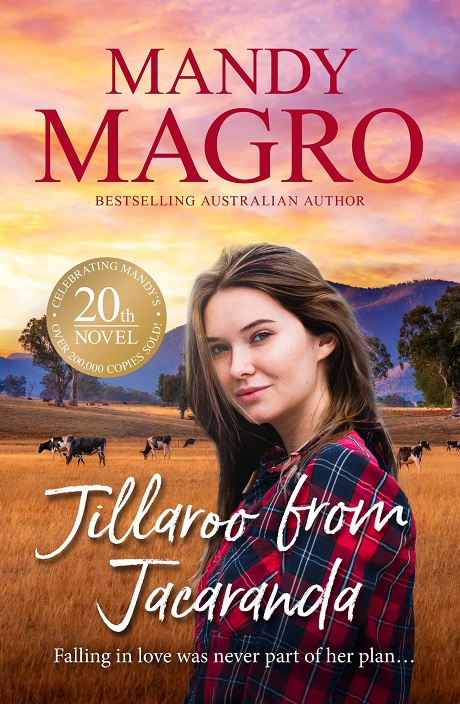 Falling in love was never part of her plan … 
What happens when fate sends you just the right person, at just the wrong time …?
Rose Jones is twenty-two, and has followed in her mother Molly's footsteps working with horses as a champion barrel racer. Hard on the heels of being dumped by her fiance Rose is determined to chart her own path in life from now on. But meeting handsome bull rider Ty Parker wasn't part of the plan.
After bonding at the Joneses' family Christmas, Rose accepts Ty's offer of a quaint country cottage on his outback station as a bolthole to focus on her writing work and sorting through her feelings. Here among the beauty of the bush landscape she finds surprising adventure and friendships, but is taking a risk on love worth the gamble of breaking her heart all over again if it all goes wrong?
'Bestselling Australian author Mandy Magro returns with a standalone rural romance, set in the world of Mandy's novel Jacaranda.'
Buy Jillaroo from Jacaranda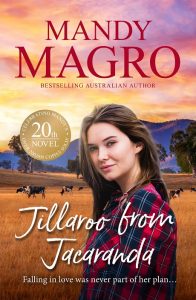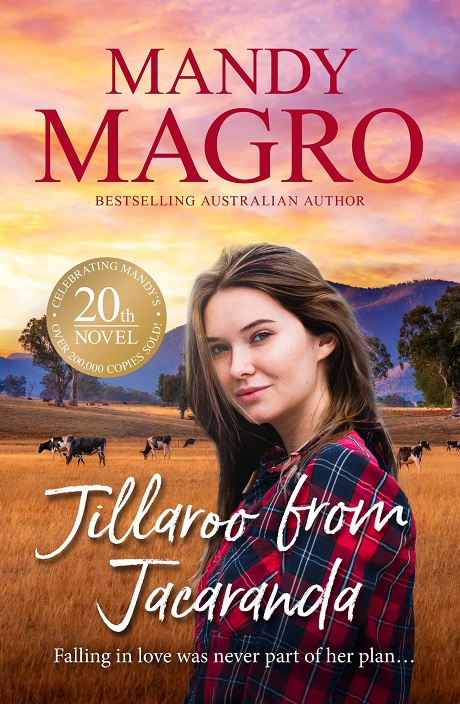 Excerpt from Jillaroo from Jacaranda
by Mandy Magro
Jacaranda Farm
After dumping the grooming bucket onto the timeworn timber workbench, Rose stole a moment to ease out her tight neck. Tossing and turning all night long while she worried herself sick was doing her no favours. She really needed to get back to her yoga and meditation; it would help her to relax and switch off her overactive mind. With the new year only weeks away, maybe that could be her resolution to welcome the next year in? Not that her resolution for this year had come to fruition – with her busy lifestyle, taking better care of herself had proved difficult. Between teaching kids how to ride, meeting her writing deadlines, keeping in touch with family and friends, being a good fiancée/ homemaker and the intense training and competition schedule that came with her barrel racing, she barely had time to stop and take a much-needed breath. If only she had the chance to slow down and smell the proverbial roses, just for a little while. Now, wouldn't that be nice?
Pigs might fly too.
Sighing, she looked at the two posters her great-grandmother had made, which Rose had pinned to the tack‑shed wall as an eleven-year-old girl. Now faded – even the tacks that held the laminated placards in place were rusting – the posters had been a way to encourage her big dreams of becoming Australia's barrel-racing champion, just like her great-grandmother had once been. She remembered working with GG, hammering each pin into place – her up on the bench with swinging legs, GG with hammer in hand, the next tack held between his teeth.
She quietly read each inspiring quote for the umpteenth time in her life.
'I figure if a girl wants to become a legend, she should just go ahead and be one.'  – Calamity Jane
'Courage is being scared to death but saddling up anyway.'  – John Wayne
She softly smiled to herself. This kind of encouragement and inspiration was what pushed her through the hard times and lately, she'd had many challenging times. Sure, barrel racing was tough – the hours on the road were gruelling and the injuries could sometimes be excruciating – but it was all worth the blood, sweat and tears. Not that Finley shared her opinion. And to prove the point, he'd stopped showing any interest in her endeavours. Sure, it would never make her a millionaire, but between the prize money, the income from her horse-riding school, occasional jillarooing jobs and the royalties from her barrel-racing guidebooks, she was living comfortably doing something she was passionate about. Yes, she was juggling a few balls, but she always found a way to fit everything in, and to put time aside to spend together as a couple. Although, for the past few months, he didn't seem keen to be in her company. It felt like he was avoiding her.
With a heavy heart, her thoughts drifted back to their argument yesterday. She plucked her mobile from her pocket and re-read the text message he'd sent her last night.
You're going to be my wife in six months' time, Rose, and you know I want a family sooner rather than later. You really need to start looking towards motherhood, which means letting go of your barrel racing and riding school. You can't ride a horse like that when you're pregnant. That would just be stupid, and selfish.
No mention of 'I love you', or 'We will work this out'. Just demands. That had become Finley's way. And she didn't like being told what to do.
Mandy Magro
Bestselling Australian Author
Using experiences and adventures from outback and country Australia in my stories
Read more about Mandy Magro
Buy Jillaroo from Jacaranda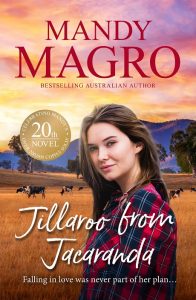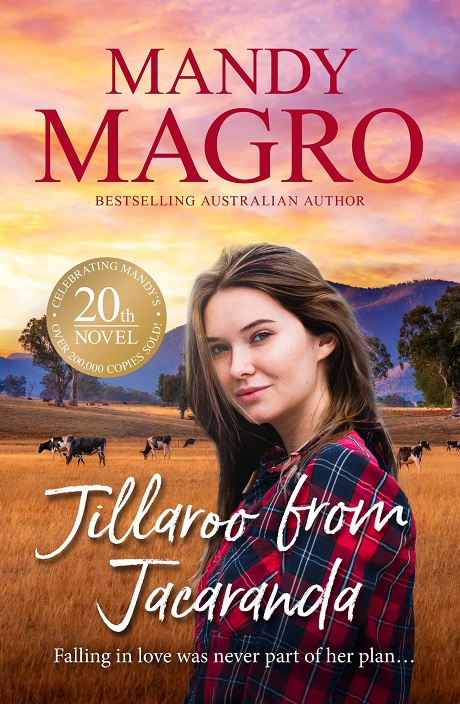 We hope you're enjoying our Book News 
We'd love you to follow us on Facebook & Instagram
You can also subscribe below by email to receive our occasional Book News blog post – and never miss a new book release!
Stay up-to-date on the latest Australian fiction releases and news