New Release & Giveaway – Tiny White Lies by Fiona Palmer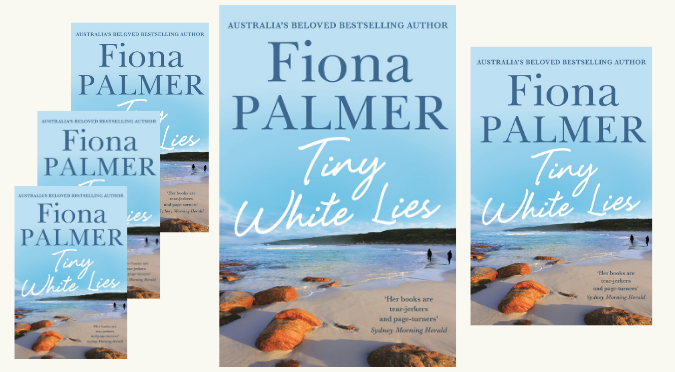 Two families escape the rat race to holiday at a remote coastal retreat, but what lies are they telling themselves and each other?
'The new family drama by beloved Australian storyteller Fiona Palmer.'
Read a few words from the author, read an excerpt and you can also enter the giveaway
*GIVEAWAY HAS NOW ENDED. Huge congratulations to the winner.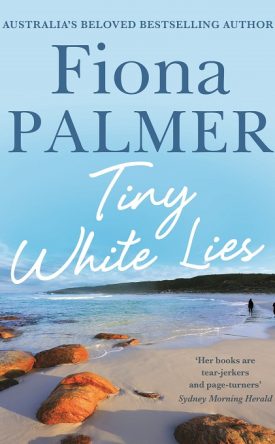 Ashley has recently lost her husband. Daughter Emily is being bullied online.
Best friend Nikki is holding a huge secret. And why is husband, Chris, receiving so many text messages lately?
Their teenage children are glued to technology, be it PlayStation, YouTube, Instagram, Snapchat…
The two women hatch a plan: for three weeks, both families will stay in a rustic, remote coastal camp with no phone reception.
While the teenagers struggle to embrace this new world of self-entertaining in the rugged bushland, the adults are trying to maintain a certain facade. Soon, around the flames of the camp fire, their tiny white lies might just begin to be exposed.
A few words from Fiona Palmer
Tiny White Lies grew from having teenagers with phones and all the drama that goes with them. Especially as my two kids are at boarding school and it's the easiest way to stay in touch with them….only it opens up a can of worms…big fat scary worms.
From the get go, I wanted families to decide to detox from technology and head to a coastal retreat. I decided to set it in Bremer Bay where I take my own kids every January holidays for their break (and mine).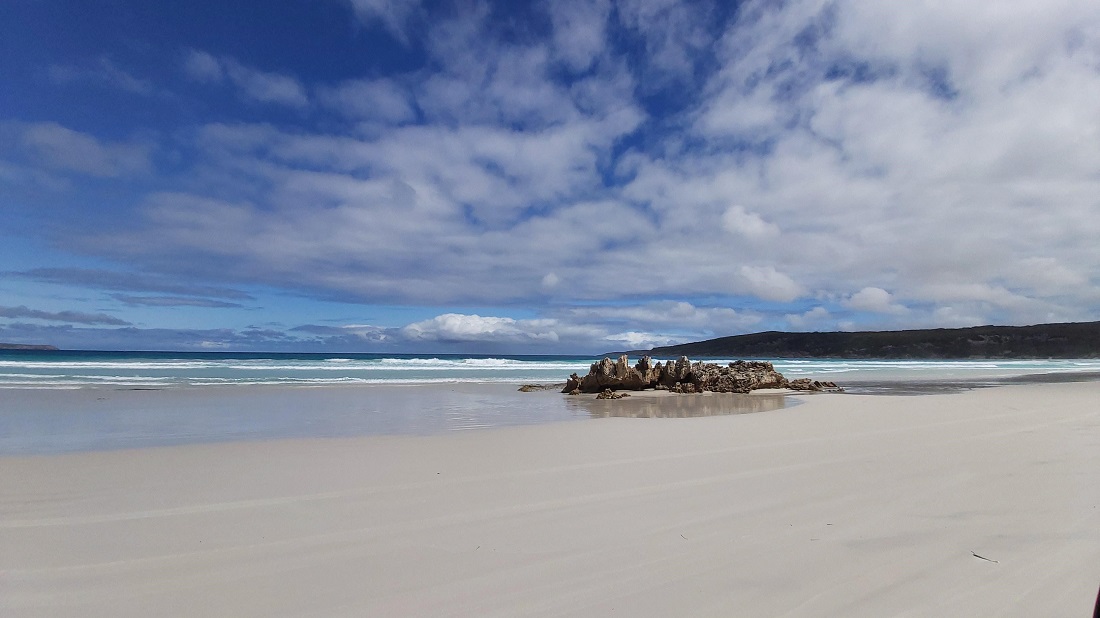 They are so busy 4×4, surfing, playing games with their cousins and chatting around the bonfire that phones are forgotten about. (Not 100% but for 80% at least.) I think of it as a small win, a time where we all get back to connecting and having that personal time to just sit, be, chat, enjoy what nature has to offer.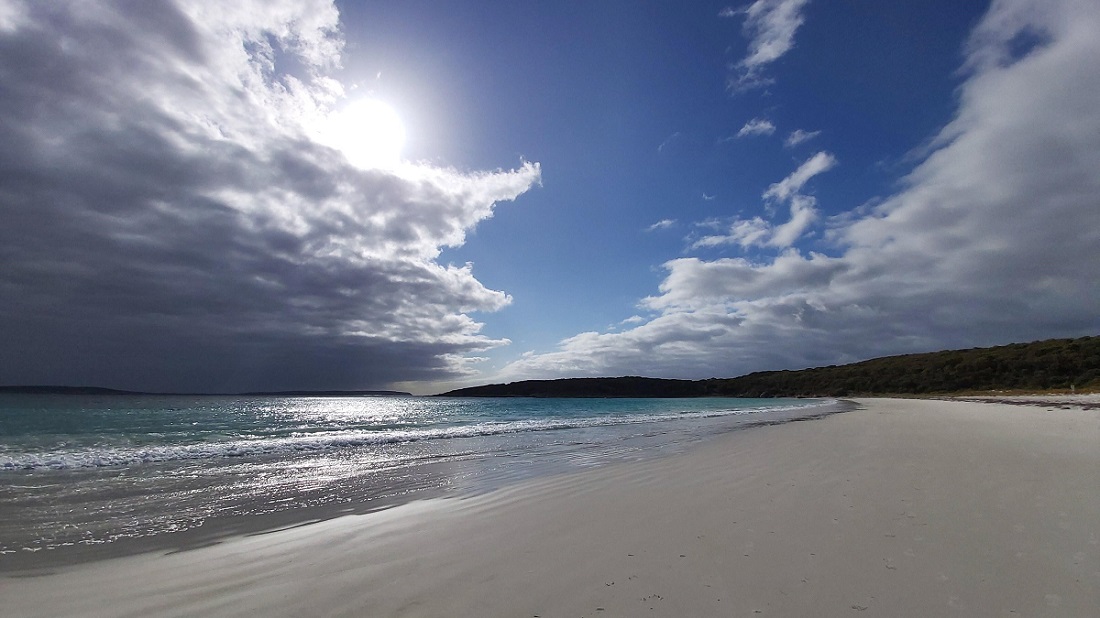 I hope Tiny White Lies sets you down on the beach while you read, so you can feel the salty breeze and hear the crash of the waves.
Enjoy. xx
Buy Tiny White Lies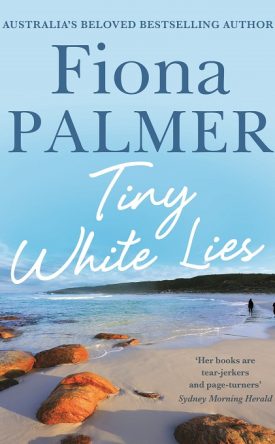 Buy from the publisher Hachette
Excerpt from Tiny White Lies
by Fiona Palmer
Ashley
'U skanky bitch!!'
'Why do u bother coming to school, nobody likes you!!!'
'Stupid whore with a munted face like a dropped pie!! Go infect some other school.'
Ashley's fingers were white as they gripped her daughter's iPad. Waves of nausea hit her like rough seas slapping against the side of a boat as she read message after message on her fifteen-year-old daughter's Instagram account. The more she scrolled through the obscene comments the more her face burned hot with rage.
Emily had begged to have an Instagram account last year and Ashley had allowed it, eventually. It was hard to resist her only child's charms and persistent nagging, but it came with the caveat that the password never be changed so Ashley could keep tabs. Which she did and found it all to be innocent friend chatter. But after a while the checks grew further apart until they stopped all together. That was until today.
If Ashley Grisham allowed herself to be brutally honest, she had known for a while that something wasn't right with Emily. But they were both coming to terms with overwhelming changes and she was trying to give her daughter time and space to grieve, to heal. She thought Emily would come around in time. But more and more, Emily returned home from school quieter and quieter, moving slowly through life, shoulders drooped, head heavy and her eyes so sad it was breaking her mother's heart. And the distance, as if Em were on a boat drifting out to sea, seemed to grow between them with each passing day.
Of course, Ashley had tried to talk with her, to check in, but Emily's reply was always, 'I'm fine, Mum.' Emily would flash her one of those smiles with her naturally red lips and straight teeth, the sort that could make the world believe she was the happiest, luckiest kid ever. Ash had been falling for it for too many years, or maybe she knew but was too scared to see the truth behind that smile. Because that smile was one Ash herself had worn on many occasions.
But it was in Em's eyes that the truth lay. She had Ash's blue centres but her father's large, almost almond shape. They were stunning, lending a pixie look to her narrow face and pointed chin. It was when those eyes sparkled that Ash could believe that Emily was really smiling.
Ash dropped her head against the iPad, ignoring the mess of red waves that got caught up in her fingers. Emily was lucky not to inherit her hair colour and freckles, even though her husband had loved both.
Oh, Owen! Why did you have to leave us?
Maybe Ashley had been leaning on Emily too much? Too much pressure for a fifteen year old? Emily had always been her rock, so much stronger and only still a teenager. Was it all just finally wearing her down?
Yesterday had been a turning point.
Em's brushed but still scraggly blonde hair had hung limp over her shoulders when she came home, but this time there was something stuck in it, smeared through it. Ashley had reached to pluck it out when the wet mess clung to her fingers.
'Oh, ew, Em, what is that?'
Emily had shrugged, making her oversized school polo shirt move like a flag in the wind. She hated clingy clothes and made Ash buy the next size up every time. If Ash even tried to buy something that would fit her nicely it would just end up kicked under her bed.
Ash had left her hand on Emily's shoulder until she finally spoke.
'It's banana.'
'How did banana end up in your hair?'
'Don't worry about it, Mum. It's nothing.'
Again she'd given that smile, the one that didn't reach her eyes.
'Emily?' Ash had taken her hand and held it between hers, eyes locked and waiting for the truth.
A huge sigh had escaped Emily's lips. 'It's nothing. Just some mean girls who like throwing food. I just got caught in the crossfire.'
That smile again.
'I'll go and have a shower.' Then Em had pulled away and headed off to her room in that slow, steady crawl.
Ashley knew she had only got a half-truth, just enough to 'Keep Mum Off My Back', and after stewing about it for most of the night and most of this morning she had finally remembered the Instagram account. And suddenly it was all coming together.
Emily was being bullied. Her beautiful, amazing daughter. Abuse was being hurled at her for no reason and she had been hiding it, putting on a brave face for her mum.
Ash lifted her head and touched the iPad again. She scrolled through more of the hurtful messages. Each one worse than the previous.
'If you died, no one would care.'
'Do it, do it, do it!!'
'Just kill yourself already u know u want too just like your daddy!!!!'
Clang!
The iPad smacked against the floor at her feet. Ash felt as if she were teetering on the edge of the cliff again, huge waves licking up the rocks reaching for her, pulling at her feet. The prickling on her skin started; the waves of dizziness.
'Oh god,' she murmured before collapsing back against the chair in the lounge room. It had been hard enough having to tell Emily how her father had died let alone see Owen's suicide being used to taunt her.
Fiona Palmer
Bestselling Australian Author
Stories set in Australia that paint a vivid picture of life from the inspiring landscapes to the salt-of-the earth characters
Read more about Fiona and her books and discover where to find her on social media
GIVEAWAY
*GIVEAWAY HAS NOW ENDED. Huge congratulations to the winner, Steffi!
Simply leave a comment for Fiona and you're in the draw to win a paperback copy of
TINY WHITE LIES
Good luck!
*Giveaway open to Australian postal addressees only.
*Giveaway ends midnight AEST Saturday 1st August 2020. Winner notified by email.
Subscribe by email to receive our occasional blog posts – 

and never miss a new book release!
Stay up-to-date on the latest Australian fiction releases and news