NEW RELEASE – The Family Inheritance by Tricia Stringer
Published:
October 7, 2020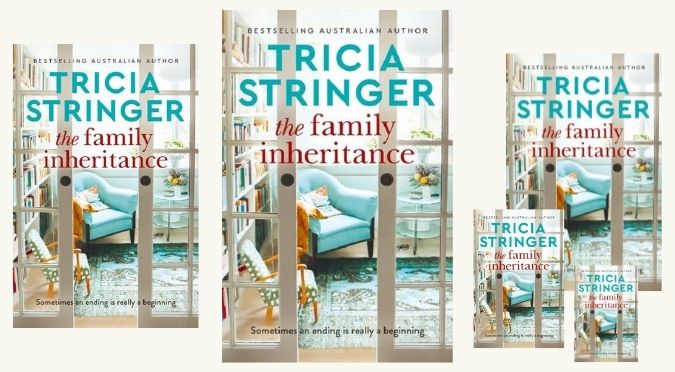 Sometimes an ending is really a beginning …
'A toxic will plays havoc in the lives of three generations of women when they discover they have been living a lie. A keenly observed story of the danger of secrets, the legacy of betrayal and the power of family from a bestselling Australian author.'
THE FAMILY INHERITANCE
By bestselling author Tricia Stringer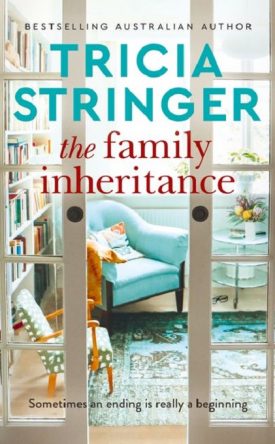 OUT NOW
Felicity Lewis's fiftieth birthday party in her newly renovated home, loving husband and daughter Greta by her side, is going off with a bang when disaster strikes. Her father, Franklyn, with his usual impeccable timing, has keeled over and died.
For some members of the family, his wife Hazel for example, Franklyn's death is not the great loss it first appears to be. But when his toxic and inexplicable will is read out, it becomes clear that long-buried secrets are about to surface, starting with the astonishing reappearance of Hazel's long-lost sister.
Indeed, Franklyn's death sets in motion a chain of events that will cause three generations of Gifford family women to question everything they hold dear – their relationships, their loyalties, even their identities. Until, that is, they choose to fight back against their dark inheritance …
A clever, sympathetic and thought-provoking look at how a legacy of lies can seep through the generations and poison all it touches, and how the truth can set you free.
Read a few words from the author, and read an excerpt
A few words from Tricia Stringer
I live on Yorke Peninsula which is a few hours from Adelaide. It's predominantly farming country surrounded by some of the most beautiful beaches. Marion Bay at the bottom of the peninsula is the gateway to magnificent Innes National Park which is a popular spot for camping, bushwalking, fishing, surfing and scuba diving. I chose this pretty little town to be home base for one of the characters in my story so I've included a couple of pictures of our last visit there.
The vegetation and the wildlife are varied on land and in the sea. The first photo is of a pod of dolphins surfing along the coast and the second is of a gorgeous sunrise.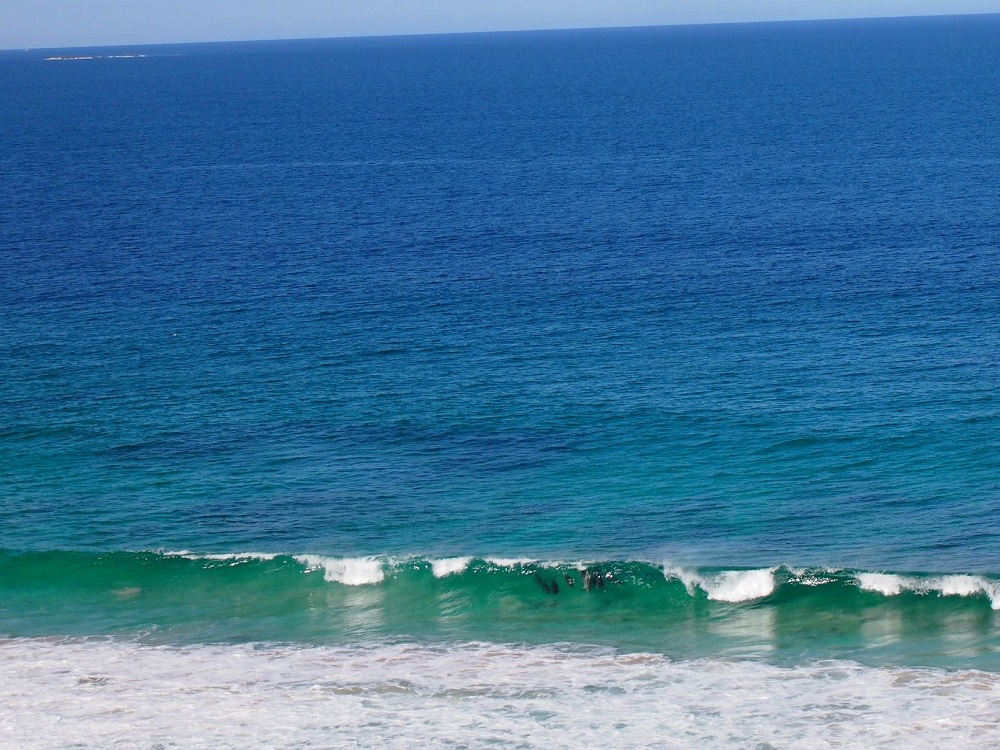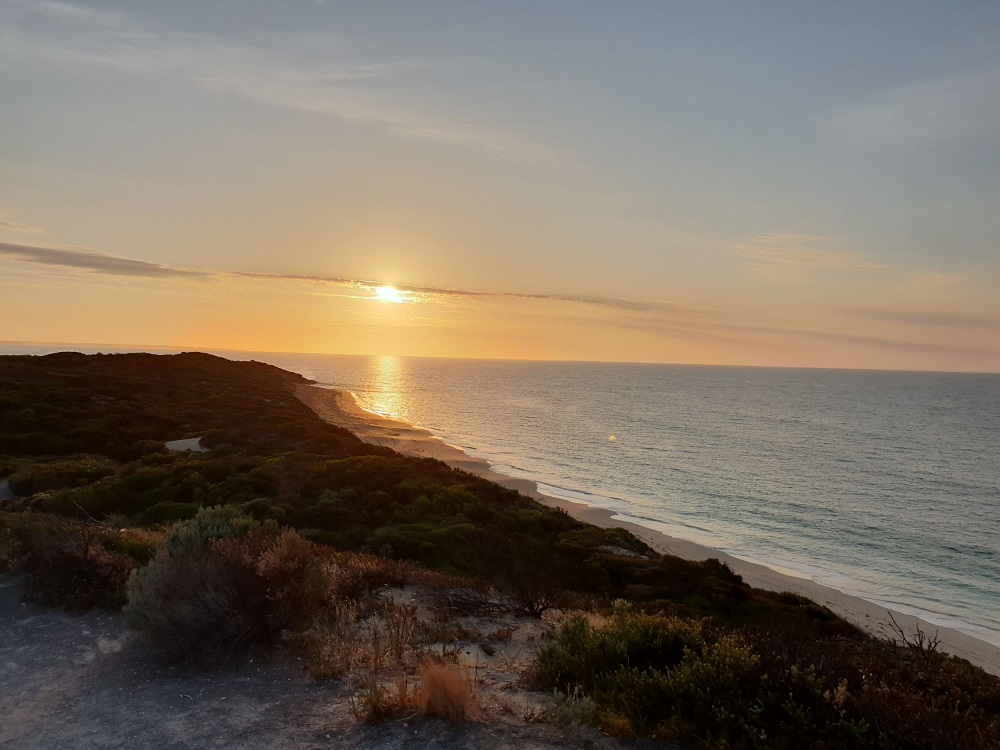 I hope you'll enjoy seeing how I worked these settings into the story.
Tricia
Buy The Family Inheritance
Sometimes an ending is really a beginning …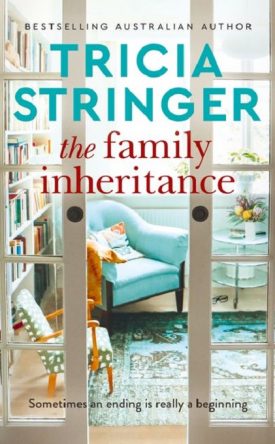 Excerpt from The Family Inheritance by Tricia Stringer
"What's the birthday girl doing out here on her own?" Ian came towards Felicity, a glass of champagne in each hand. He offered her one, brushed a kiss across her forehead and tapped his glass against hers. "Happy birthday, Lissie." She smiled, took a sip and watched as he did the same.
"Thanks," she said. Ian rarely drank these days so she was pleased by the sentiment and that it was just the two of them.
"I should make a speech soon and you should cut the cake before our friends drink too much more of this champagne."
"One more minute," she said. Butterflies flapped inside her at the thought of being the centre of attention and she took another sip.
"You wanted this party." Ian's words were accusatory and yet his tone gentle.
"I love parties, just not being the main event."
"Remember my fiftieth? I wanted us to go away but you insisted on a big party instead."
"Hiking the Inca trail to Machu Picchu wouldn't have been a holiday."
"But it was what I wanted."
She looked away from the yearning in his eyes back to the party. "We've been so lucky," she said.
His yes was barely more than a whisper.
"I worry one day it's all going to come crashing down."
He took a sip of his drink before he responded. "That's a mor­bid thought on your birthday."
"We've had a trouble-free life."
"Not always." This time his reply was quick and sharp then he drew in a long breath and let it out again, slowly. "Remember when we first married. We had nothing."
"Everyone started that way. We lived on love." She smiled at him but he was looking at the crowd.
"You were laid up with that broken ankle and we nearly lost the house."
"That was so long ago it's hard to imagine now." They'd not had income insurance in those days – a combination of thinking they were bulletproof and not being able to afford it. She'd asked her father for a loan. He'd refused. Ian came from a big family with not much money to go round but his parents had lent them a bit to get them by. They'd paid them back of course, but it had been a terrible struggle.
"Then the babies we lost." Ian was still staring at the crowd. He was usually a cup-half-full kind of guy. This melancholic side of him was rare.
"I wish I hadn't said anything now." She sipped some cham­pagne then tried a light laugh but the liquid caught in her throat and the laugh came out as a series of clucks.
"There were three little ones we never got to know," he said.
She gripped the stem of her glass. She knew how many babies they'd lost as well as he did. It wasn't something she was ever likely to forget but there was no point bringing it up now. "You really are going down the sad old memory lane. The miscarriages were tough but we've got our beautiful Greta."
"She's a wonderful young woman," he said.
Happy to banish any further maudlin thoughts, Felicity tapped her glass to his. "I'll drink to that."
"We should go back to our guests, get the formalities over then you can relax." He started to walk away, his look distracted. She'd hardly seen him these last few days. She'd been so caught up in party preparations, and now that she thought about it they'd not said more than two words to each other for…she couldn't think how long. Weeks?
"Ian?"
He stopped, turned back. The frown he'd worn changed to a smile but she could tell it was forced. He reached out a hand. "Come on, Lissie. This is your night. Time to face the music and have your friends sing 'Happy Birthday'."
"Mum?" Greta came towards them across the lawn, the brightly lit house glowing behind her. "What are you doing out here? I've been looking everywhere for you." She held her mobile phone towards Felicity. "It's Nan. She sounds upset."
Damn Dad, Felicity thought as she pressed the warm phone to her ear. He's kicked up a fuss and decided not to come. "Hello, Mum."
"Felicity, I tried June's phone."
"She never has it on her."
"Then I tried yours."
"Mum, take a breath. Why aren't you here? Is everything all right?" She hated asking that question knowing everything wouldn't be all right. Not that she really cared but for her mum's sake…
"It's your father."
Felicity pursed her lips. Of course it was her father. "What's he up to this time?" She raised her shoulders and gave a slight shake of her head at Greta and Ian who were both standing by.
"Is June there?" Hazel's voice had an edginess to it. Felicity hoped she wasn't going to have one of her dizzy attacks.
"Not right beside me but she and Derek are here."
Ian began to tap his foot.
"I'll call you back, Mum, we're about to cut the cake."
"Oh, I've ruined your lovely party."
"No, you haven't. I'll bring you some cake and leftovers tomor­row." Damn her dad for his moods. For the zillionth time in her life she wondered how her mother put up with him. Tomorrow there'd be the aftermath of the party to clean up and Felicity would be tired but now she'd be stuck in the car for nearly two hours going to and from her parents when they could have come tonight.
"You'll have to be strong for June," Hazel said.
Ian was tapping his watch now and pointing back to the party.
"Mum, I have to go – can you tell me tomo—"
"Felicity, brace yourself." There was a sharp intake of breath. "Your father's dead."
Tricia Stringer
Award Winning Bestselling Australian Author
The voice of Australian storytelling. From the city to the country…
Read more about Tricia and her books and discover where to follow her on social media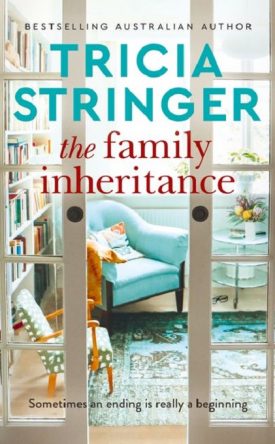 Tricia Stringer Answers The 5 Big Questions
How long did it take you to write the book?
The ideas and the research started long before the first words were written but the actual writing took approximately eight months before it was ready to sub to my publisher.
What was the most difficult or complex aspect of writing your book?
One of my characters, Felicity, suffers from anxiety. I do too so I felt her pain as I wrote about it. I wanted to show the depth of her angst and recovery without making light of this condition which affects so many people in different ways.
What gave you the most pleasure when writing your book?
One of the characters lives in Marion Bay. A beautiful spot at the bottom of Yorke Peninsula. I love visiting there and I hope I've done the setting justice in the story. It certainly gave me great pleasure to write about it.
Are you nervous when a new release comes out?
Always! Releasing your creative work is a soul-baring experience. I've already had some great feedback from the advanced reading copies so am hopeful the rest of my reading community will love it too. 
What's the best thing a reader could do if they enjoyed your book?
Tell other readers about it. Personal recommendations are still the best way to find a new book to read. And please message me too. I love to hear from readers. I also love photos of my books in readers hands. My books will get to travel further than me under current restrictions so I love to see where readers take them.
(*Please note the Giveaway on the original post has ended)
Subscribe by email to receive our occasional blog posts –
 and never miss a new book release!
Stay up-to-date on the latest Australian fiction releases and news