New Release – Deadman's Track by Sarah Barrie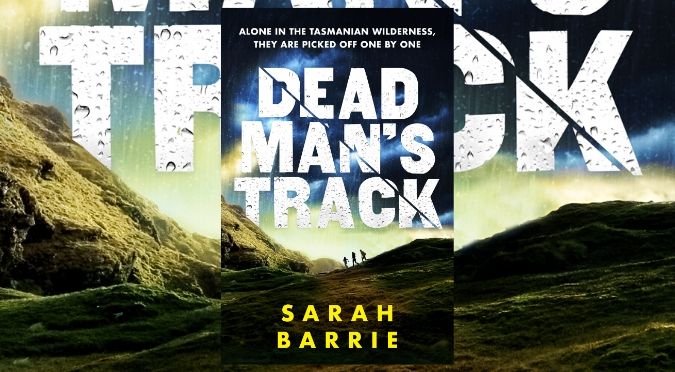 Alone in the wilderness, they are picked off one by one … Gripping, standalone romantic thriller from an author at the top of her game.
DEADMAN'S TRACK
by Sarah Barrie
Read an excerpt below

A tragic accident, a terrible crime, an unknown threat …
Scarred by a recent tragedy on Federation Peak, Tess Atherton is reluctant to guide a group of young hikers in the wild Tasmanian winter, but it seems safer than remaining amid the violence that threatens them in Hobart. Little does she know that she has brought the danger with her …
Detective Senior Sergeant Jared Denham is closing in on a serial killer, but someone doesn't want him getting to the truth and the case is becoming personal. He already owes Tess his life, and wants to return the favour – but when it comes to enemies, Jared may be looking in the wrong direction.
Time is running out, and death is stalking them both …
Buy Deadman's Track
available in eBook and paperback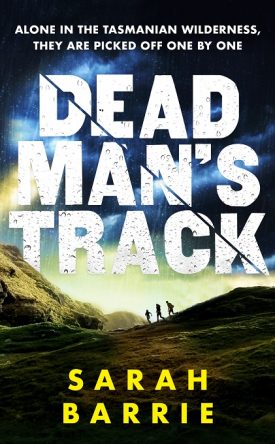 Buy from the publisher HarperCollins
Excerpt from Deadman's Track
by Sarah Barrie
'Where are we?' Charlie asked. 'I don't recognise anything.'
'Chockstone Gully's not too far below us. It's going to be slippery.'
They climbed under the enormous stone wedged in the wall of the gully and made their way down a near-vertical waterslide of slippery rock and moss before shuffling across its width to climb the adjoining pandani-dotted gully. 'Well, that's pretty nice,' Charlie said, indicating behind and below them to where the gully sharply dropped into empty space. The fog had cleared just enough to show off glimpses of Lake Geeves, six hundred metres below, its shores engulfed by ancient trees—mere pinpricks from their current height. Nice that we didn't end up down there, she thought with relief.
'I'm sorry, I need another break,' Charlie said, and propped himself against a crevice in the rock, but she could see some of his normal self returning. That bone-numbing fear had worn off.
She needed to warm up; despite her best gear she was soaked through. Every extremity stung with pins and needles, her face was frozen, her nerves were shot and, without the exertion of the climb, she was starting to shake.
Charlie rubbed his hands together to warm them. 'All this drama and not one photo,' he joked. 'I don't seem to have had a chance to get my phone out of my pack.'
Relenting, Tess unzipped the waterproof pocket of her hiking pants and took out her phone, moving around and above him. 'Okay, then, got the energy to smile?'
He did, and she caught a snap of him with a bit of the view in the background, but visibility was becoming poor again. 'I'll send it to you,' she said.
'Thanks. An eternal reminder of my own stupidity.'
A shout from above had both of them looking up. Damn it, she'd left the other two hikers, Ken and Patrick, at Béchervaise Plateau, hoping they'd have the sense to stay put. But they were coming down.
Charlie sent another apologetic glance at Tess. 'I bet the guys have got the shits with me.'
'They were very concerned,' she answered tactfully, remembering the outbursts of 'Irresponsible knob!' and 'Selfish prick!' that had exploded from their lips several times after realising where he'd gone. 'I'm not sure why they're coming down. We need to get up there.'
A fist-sized rock broke away from the mud and moss under Patrick's foot and tumbled past them. Tess kept an eye on its descent until, with a final high bounce, it disappeared over the edge.
'You're all right,' Patrick said with relief as he slid down beside them, closely followed by Ken.
'Fine.' Charlie brushed the comment off with a ridiculous amount of bravado.
'I wasn't talking to you!' Patrick snapped with a ferocious scowl. 'What the hell were you thinking?'
Charlie's face fell. 'I just wanted—'
'Yeah, you always just want!' Ken said. 'It's always about what you want. Tess could have died up there because of you!'
'I know,' Charlie said more sombrely.
'It's not the right time for this, guys,' Tess interrupted over a sudden gust of wind that brought a fresh lash of rain. 'We need to get back to camp. The weather's coming back in.'
'I could do with a hot chocolate,' Charlie said.
'Then come back to the tent and have it,' Patrick said. 'But you've gone too far this time. Never again, Charlie. Once we get out of here, that's it.'
'What do you mean?'
'You're off the project,' Ken snapped then, with a nod at Patrick, he started back up the gully.
'What? You can't be serious!' Charlie said, stunned. Then on a burst of desperation: 'Wait!' He made to bound up the slope, and the ground gave way underneath his feet.
Tess lunged, grabbing hold of his jacket.
And went with him.
They toppled, one over the other, down the steep gully.
She threw out her arms and legs, hoping for something to stop her fall. Her gloves were ripped from her fingers as her hands clawed, desperate for a hold. But the sharp, uneven ground bruised and sliced her frozen fingers, destroying them. She struck her head and her vision dotted. She hit the cold hard ground again, again, while one panicked thought screamed in the back of her mind: The drop-off.
She managed to get her legs in front of her and dug her heels in hard. It slowed her descent, then brought her to an awkward stop. Water running down the gully soaked into her clothes and threatened to dislodge her. Heart pounding, everything aching and stinging, she carefully turned her head. She was centimetres from the edge. Charlie was dangling from it, one hand wrapped around a jagged pillar of rock. Water cascaded off the cliff past him into nothing. His fingers were slipping.
More stones pummelled Tess as Ken and Patrick made their way towards them, frantically shouting.
'Stay still!'
'Hold on! We're coming!'
Terrified, she gingerly shifted to better brace herself, wedging one arm against Charlie's lifeline rock before offering her other hand. 'Take it!'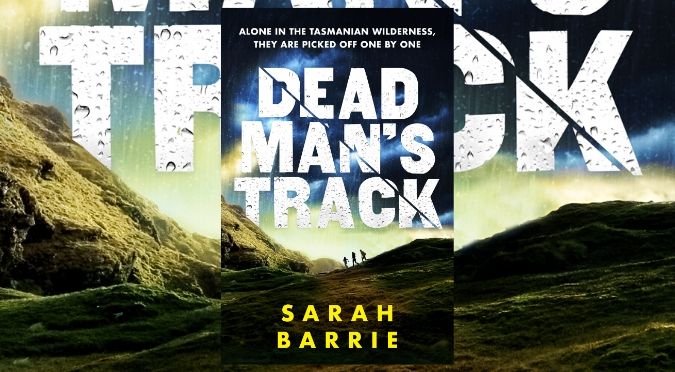 Sarah Barrie
Bestselling Australian Author
The promise of romance…the terror of isolation and evil
Read more about Sarah Barrie and her books and discover where to find her on social media
Subscribe by email to receive our occasional blog posts – 

and never miss a new book release!
Stay up-to-date on the latest Australian fiction releases and news