NEW RELEASE – Daughter of the Hunter Valley by Paula J. Beavan
Published:
September 29, 2021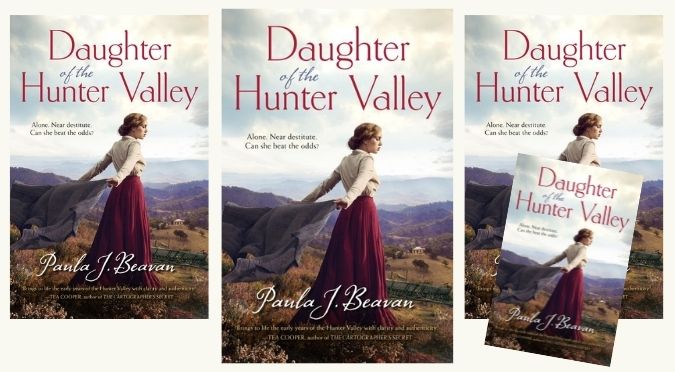 Alone. Near destitute. Can she beat the odds?
An exciting Australian historical debut
OUT NOW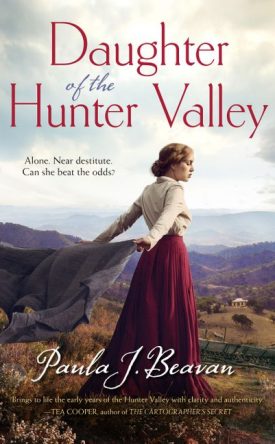 1831, New South Wales
Reeling from her mother's death, Madeleine Barker-Trent arrives in the newly colonised Hunter River to find her father's promises are nothing more than a halcyon dream. A day later, after a dubious accident, she becomes the sole owner of a thousand acres of bushland, with only three convicts and handsome overseer Daniel Coulter for company.
Determined to fulfil her family's aspirations, Maddy refuses to return to England and braves everything the beautiful but wild Australian country can throw at her – violence, danger, the forces of nature and loneliness. But when a scandalous secret and a new arrival threaten to destroy all she's worked for, her future looks bleak …
Can Maddy persevere or should she simply admit defeat?
Read an excerpt below and read Paula's answers to The 3 Big Questions
but first…
A few words from the author
In a previous life I worked as a chef, and in my early twenties I lived and had a job as chef in the homestead on a 40,000 acre sheep station in the Riverina. I was fortunate to live and work in the magnificent late 18th century sandstone home; with a courtyard in the centre. I absolutely fell in love with the history of the station, and in my spare time could be found exploring all the old stables and other disused farm buildings.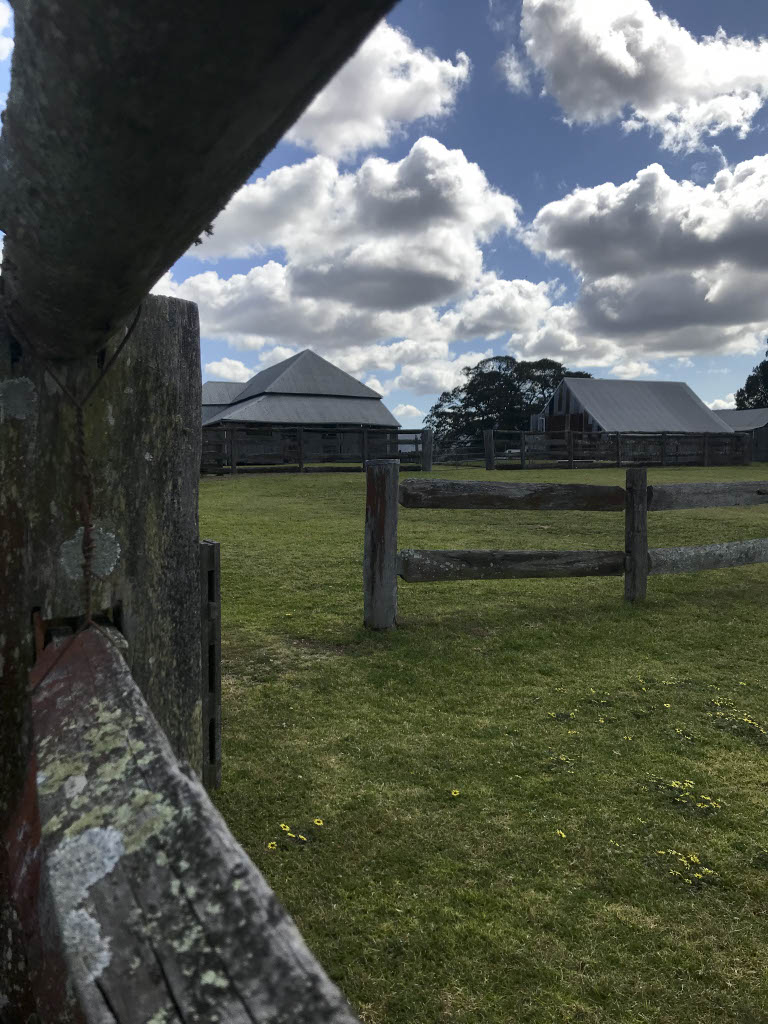 When it came to writing Daughter of the Hunter Valley, I did my best to recall the stories I'd heard about the early days of Coonong Station; as well as tales I'd been told as a teenager, mustering cattle with an old cow-cockie who lived near us. I was fascinated with the history of the old homesteads scattered about the landscape along the Hunter River. Fast forward a few years and I was working at Tocal Agricultural College, developed on Tocal Estate one of the early land grants along the Paterson River, and again was enthralled by the history scratched into the door posts of the convict barracks, and the worn sandstone steps – made hollow by the tread of countless feet. The magnificent homestead was built by Felix Wilson in 1841, and is well worth a visit when restrictions allow it.
When I started to write Daughter of the Hunter Valley, I visited as many old homesteads as I could, Rouse Hill House and Farm; Elizabeth Farm; Dalwood House, which is little more than a ruin now; and Tocal Homestead. Tocal is local, so it was my go-to when I needed to get a feel for the things Maddy, Daniel, and the crew from Shelby would touch and feel every day. One of the things I love most about writing historical fiction is learning about how people lived. There were so many physical hardships, and yet they endured and triumphed, and I love to experience their lives vicariously through my characters. However, I prefer to do it from the comfort of my airconditioned office and with a cup of tea.
Paula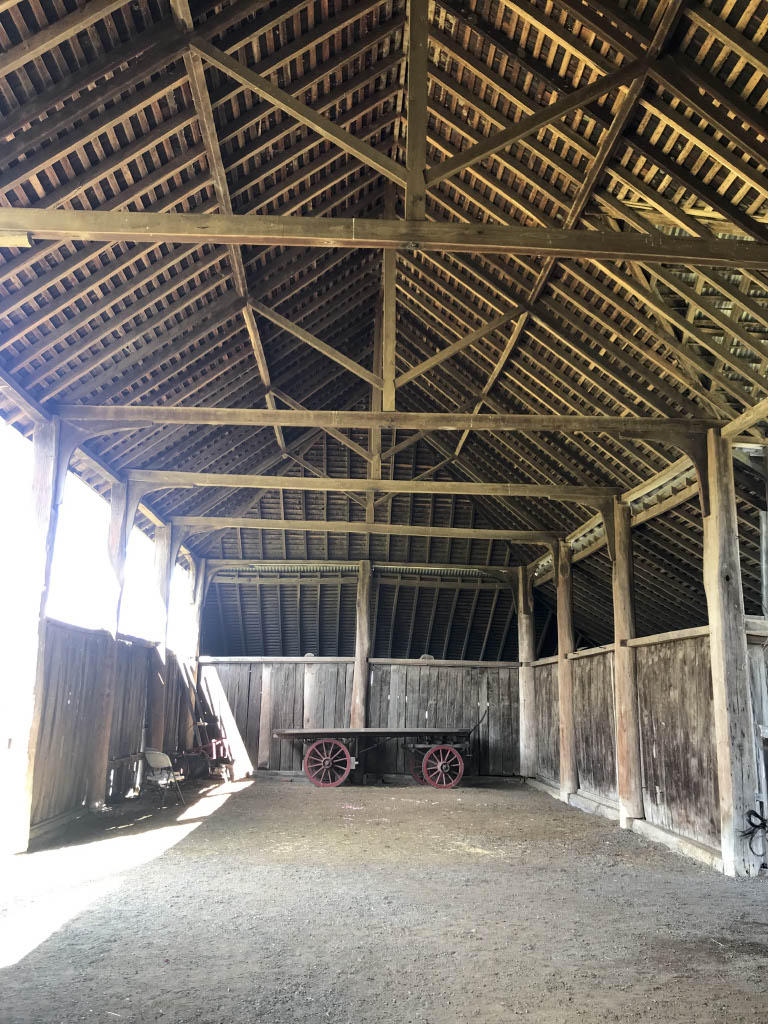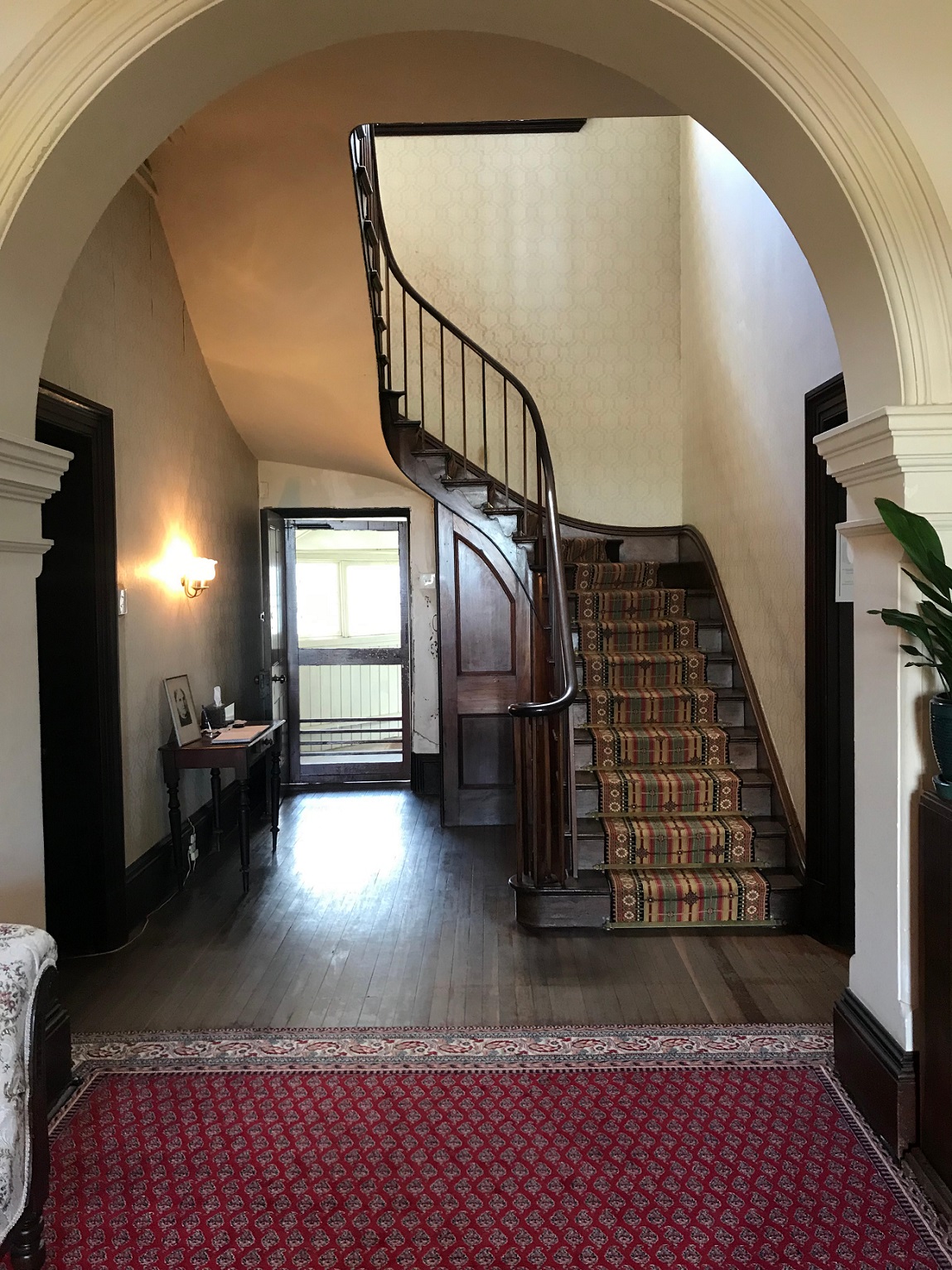 Buy Daughter of the Hunter Valley
A captivating historical tale of one young woman's grit and determination to carve out her place on the riverbank.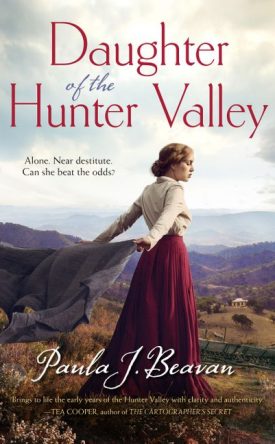 Excerpt from Daughter of the Hunter Valley
by Paula J. Beavan
One
Friday, 16 December 1831—extremely hot
Madeleine Barker-Trent shielded her eyes against the sun and pulled at her loosely tied stays. The heat was unbearable. Peering over the heads of the twelve yoked bullocks, she sighed. How much further could it be? The bullock driver walked beside the team, patrolling up and down and constantly observing the slow- moving oxen.
'Mr O'Brien?' Maddy called over the sound of the creaking wheels.
His shoulders stiffened; his own sigh was loud in the sudden silence of the bush. The oxen lumbered on, but he waited until she drew level. His blue eyes met hers: eyes that were, she noted, startlingly bright in the leathered darkness of his face.
'Bout five miles,' he muttered and turned his attention back to the bullocks.
'But you said five—' Maddy began, but the snaking stockwhip swirled and cracked, echoing through the bush, and cut her off mid-sentence. She frowned—had she misunderstood? She was certain he'd said it was only five miles when she'd asked earlier.
Five miles from Papa. A tingle of apprehension ran up the back of her neck and lifted the hair on her scalp. Why hadn't he been at the docks to meet the ship, or even at Green Hills? Her stomach tightened and she prayed he had not suffered overly at the terrible news in her letter. Oh Mama, I wish you were here. She blinked back the tears.
A blast of raucous laughter echoed from the trees. Maddy swayed alarmingly, almost toppling from her precarious position on the hard bench seat as the dray lurched over the uneven track. Peering around, she searched the forest for the source of the mocking laughter. It had stopped as suddenly as it had begun. Two large-beaked birds sat side by side on a branch, watching as the dray rolled by. The twin lines of cattle showed no sign of being disturbed by the laughter, but went on dragging their burden through deep ruts of dried mud. Spinning around on the narrow seat she saw Mr O'Brien also was unbothered, and he had to have heard it. His concentration remained locked on the beasts.
One of the birds opened a vicious-looking beak and, with head tipped back, repeated the laughing call. Another unseen bird answered in the distance. Maddy scanned the trees for more of the creatures but saw only the dust and scrub. The surrounding forest was tone on tone of grey and olive green, looming threateningly above her. The open grasslands and fields of ripening wheat had been left behind as the bullocks wove along the trail, taking her further from what small measure of civilisation she'd seen since leaving Sydney on the overnight steamer to Greenhills.
'Get up there, Sweety,' Mr O'Brien cajoled, as one of the team paused to tug a clump of dry grass that sprang from the side of the trail. His gentleness with the oxen was incongruous, but she had noted the way the animals responded to his kindness.
'Have you been in New South Wales long, Mr O'Brien?' The glance he sent her told her she'd made some kind of faux pas.
'I'm sorry,' she apologised hurriedly, wishing she could recall her words.
The driver waited as the dray rolled on, and when he was once more beside her, he strode along next to the wagon. ''Tis of no matter, miss. I came a freeman, but some folks round here don't take kindly to sharing history they'd sooner forget.'
Maddy swallowed, duly chastised by his quiet words.
Mr O'Brien sent an assessing glance over the track ahead before calling out once more to the yoked pair at the lead. Ahead the road was little more than twin ruts running through the thick scrub. Maddy wiped a rivulet of sweat from the corner of her eye and, extricating the bonnet from her head, flapped it before her face. She had been hoping to find a modicum of relief but was dis- appointed. Teeth clashing, she clutched the side of the seat as the dray lurched through yet another deep hole, her entire body rigid in the effort to stay put. Her stomach churned as she anticipated the reunion with Papa. It should have been a joyous time, but it would be bittersweet without Mama. A sob swelled in her chest— the discomfort of the hard seat and the strange noises of the forest were forgotten as her thoughts, bouncing almost as much as her bottom, ran over the last bittersweet days she'd had with Mama and imagined how Papa must have felt on receiving her letter. That she and Papa had not been with Mama at the end would forever be a source of distress for Maddy; she wiped an errant tear from her cheek and straightened.
After what seemed hours, Mr O'Brien turned the lead pair of bullocks off the road and into the bush. It was a moment before Maddy could distinguish the track they followed.
'Here we are, lass,' the bullock driver said cheerfully, and Maddy had the sense he was happy to be rid of her.
Her stomach fluttered and tears threatened once again, but she forced a wobbly smile which soon slipped away. There was no discernible difference from the bush they'd been travelling through all morning, though in the distance she heard a dog barking.
'Ah, where are we?' This couldn't be right. She swung her head from side to side, searching for the homestead Papa had described in his letters.
'Why, we're at Shelby, yer pa's place.'
'Mr O'Brien, there must be a mistake.' She stared around in dismay.
'No mistake, missy.' He did not look at her.
The twin strips of dust widened into a clearing flanked by four lopsided slab structures the same colour as the grey bark of the nearby trees. This wasn't right. It couldn't be.
'No!' She stood up on the cart, only to have it lurch once more, sending her thudding back down onto the seat, adding another bruise to her already tortured backside. The sight that lay before her was as depressing as it was ramshackle.
Paula J. Beavan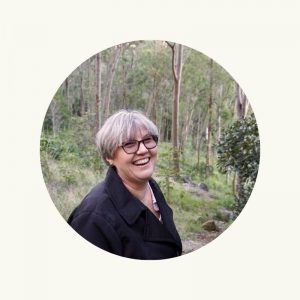 Australian Author
On discovering a family connection to one of the Hunter Valley first settlers I turned my hand to historical fiction.
Read more about Paula and discover where to follow her on social media
The 3 Big Questions
1.What gave you the most pleasure when writing the book?
I absolutely love researching and visiting historical homes and sites, I feel that walking in my characters footsteps allows me to "see" scenes as I write, and on a good day, it's like watching a movie in my head and my fingers can hardly keep up with the typing. I love those moments.
Were there any difficult aspects you faced when writing the book?
Editing, I have really struggled with the idea of changing things, but it got easier, and the wonderful Kate O'Donnell showed me a great method to weave in the changes. I'm working on the edits for my WIP and am using the technique she recommended and it's working well. Before Daughter of the Hunter Valley, I was a serial first drafter, I wrote about ten full length manuscripts, and was seduced by the next idea before I got around to going back over the last.
When you wave your story goodbye and it's on its way to the printers and out of your hands – how do you feel?
I felt a little bit nervous, to let it go, because I wanted to just keep tweaking. But on the other hand, I was relieved at the same time, (see answer above). I find it difficult to keep stopping writing my current story and go back to Maddy's story, so it was a wrench every time, and then there's the struggle to get back into the right headspace to write new words again. For me, writing and editing require totally different mindsets, and I don't swap between the two easily.
Buy Daughter of the Hunter Valley
A captivating historical tale of one young woman's grit and determination to carve out her place on the riverbank.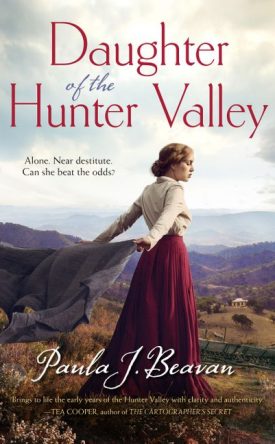 We hope you're enjoying our Book News 
Subscribe below by email to receive our occasional Book News blog post – and never miss a new book release!
We'd also love you to follow us on Facebook & Instagram
Stay up-to-date on the latest Australian fiction releases and news