NEW RELEASE – Becoming Beth by Meredith Appleyard
Published:
September 7, 2022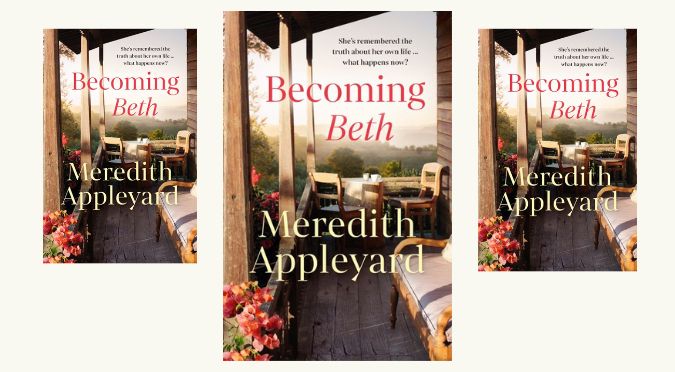 Beth has forgotten the core truth of her own life. In a cruel move, her dead mother is about to remind her.
'A wise and ultimately warm-hearted story about self-discovery, family and community for readers of Tricia Stringer and Liz Byrski.'
OUT NOW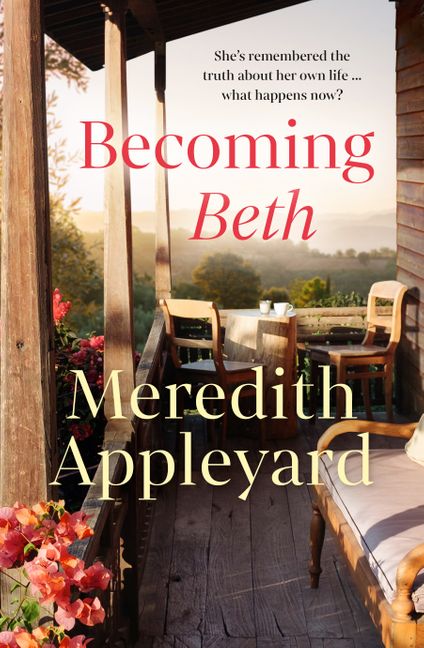 Since adolescence, 58-year-old Beth has lived her life with blinkers on, repressing the memory of a teenage trauma. Her mother, Marian, took control of that situation, and of all else in their family life – and as much as she could in the small town of Miner's Ridge as well.
Now Marian is dead, and Beth, unemployed and in the middle of an embarrassing divorce, is living with her gentle-hearted father in the family home. Beth feels obliged to take over her mother's involvement in the local town hall committee, which becomes a source of new friendships, old friendships renewed, and a considerable amount of aggravation.
Researching town hall history, Beth finds photographs that show Marian in a surprising light; sorting through Marian's belongings, she realises that her mother has left a trail of landmines, cruel revelations that knock the feet out from under her supposed nearest and dearest. Beth struggles to emerge from the ensuing emotional chaos … in middle age, can she really start anew?
'A deeply felt, acutely observed novel about mothers and children, about what people hide from themselves and each other, about the richness and difficulties of community, and about becoming your own person.'
We have an excerpt for you!
Plus Meredith answers The 3 Big Questions about writing the book.
But first, a few words from the author…
Is it really a year since I last wrote to you? It doesn't seem like that long ago, but when I count up all of the things that have happened it could be much longer … It's been one of those years. Needless to say, to meet the deadline for the 2023 book I had to front up and set myself some blistering writing goals. Pleased to say I've achieved what I set out to do, and I'm so looking forward to a well-earned break.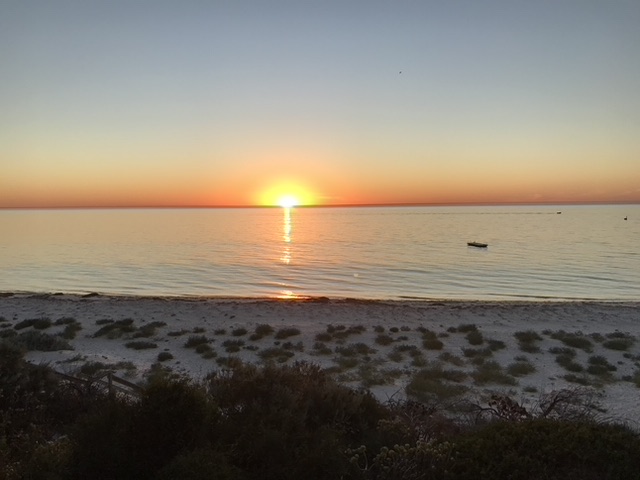 I do hope all is well in your world. There have been many challenges over the past couple of years, and no doubt there will be more to come. Nothing like settling into a good book to escape for a while. It's what I always do!
Best wishes.
Meredith
BUY Becoming Beth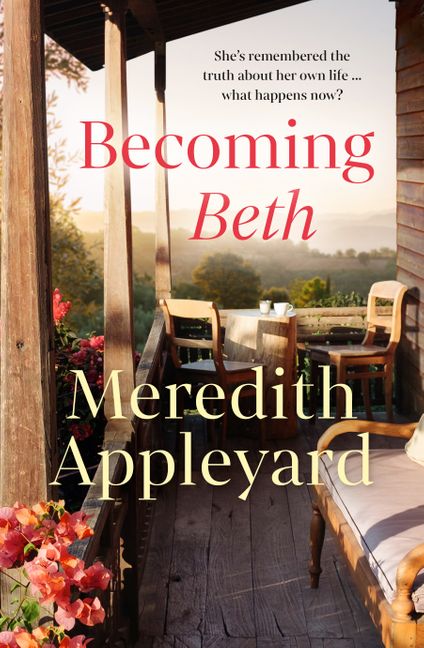 Excerpt from Becoming Beth
by Meredith Appleyard
Chapter 1
It had been a filthy day. Hot, even for mid-November. A relentless north wind had shifted topsoil from one barren paddock to the next. Dad stood next to me on the back verandah, stooped by age and life, large, capable hands propped on his hips.
'Who'd be a farmer?' he said with a click of his tongue and a shake of his head.
'Who would. Come on inside and eat.'
'That time already? Feels like we've not long eaten lunch.'
'It's the third Monday of the month, Dad.'
'Oh, so it is, Beth. Early tea. Let me turn off the hose. There's water running to the apricot tree.'
'You reckon there'll be any fruit left on the trees after today's blow?' I said but he'd already bounded off down the steps towards his vegetable garden and backyard orchard.
The house on the outskirts of Miners Ridge had a front verandah with a panoramic view over the town and the back fence that abutted farmland stretching northwards as far as the eye could see. I reckon Mum and Dad chose this house when they moved in off the farm because it gave them a foot in each camp.
Mum had been dead six weeks. On the outside, Dad appeared to be coping remarkably well. I just felt numb. An automaton programmed to survive, but not to live.
I went inside. The screen door clunked shut behind me.
When I heard Dad washing his hands at the laundry tub, I put out the bread and took the salad from the fridge. The corned beef was already on the plates.
'We'll have tomatoes by Christmas,' he said, standing in the kitchen doorway, drying his hands on a scratchy old towel. 'A break from those tasteless supermarket ones for a while.'
'Lovely,' I said, and sliced the bread, the sound loud in the quiet kitchen.
'Beth, you know you don't have to stay on that dratted town hall committee if you don't want to. Just because it was one of your mother's passion doesn't mean it has to be yours.'
'Honestly, Dad, I don't mind.' If not my mother's passions, then what? God knows the last time I'd felt passionate about anything of my own. And I owed Mum.
He was regarding me with a familiar mix of compassion and exasperation. I knew all he wanted was for me to be happy, but I couldn't bear to hear him say it again.
With forced gaiety, I prattled on: 'The meeting only goes for half an hour, max. Mrs Schubert takes the minutes and if she wore her hearing aids we wouldn't have to repeat everything and it'd take even less time. Mostly we chat and gossip over supper.'
'Ah,' Dad said. He sat down. 'Poor old Shirley.' Never mind that Shirley Schubert was several years younger than his eighty-four. She was much nearer Mum's age. He reached for a slice of bread. 'Back in the day, Shirley was a real looker, and a damned fine dancer. There were dances in the town hall on a Saturday night. Everyone went. It was the highlight of the week. Mind you, they were dry affairs. No booze allowed within three hundred yards of the hall.' He chuckled. 'Every bugger knew exactly where that line was, and we all had our stashes.'
'Yeah, Dad.' I picked at the salad I'd lumped onto my plate. He loved sharing that anecdote. But no matter how hard I tried to picture it, I couldn't see a younger Shirley swinging her way around the dance floor of the Miners Ridge Town Hall.
'And your mother was no slouch on the dance floor, either. She had this dress … cherry red … suited her olive complexion and dark hair. I don't think I was the only bloke to fall in love with Marian the first time she wore that dress …'
How many times had I heard that one? How many more times would I hear it? On the mantlepiece in the lounge room, alongside this years sparse collection of Christmas cards, was a photograph of Mum wearing that very same cherry-red dress, a portrait from the 1950s, hand tinted. No denying she was beautiful. Folk said she could have had her pick of the eligible men in the district. She chose Dad. Once, when I was about ten, some old biddy had asked Mum how she'd met Dad. Mum had said, 'He worked for my father. There were plenty more handsome, with more money, better prospects … But Alan Harkness was the man for me.'
I stabbed hard at a piece of tomato and the fork screeched across the plate.
'Beth?'
'Oops,' I said, sheepishly. 'You were saying?'
He shook his head. 'Not important. Just the ramblings of an  old man, and I'm sure you've heard it all before.' His faded blue eyes twinkled. I smiled. 'That's better, love,' he said. 'Don't see enough of that gorgeous smile.'
'No,' I murmured and pushed away from the table. 'I'll make the tea. And there's fruit and custard for dessert.' Fruit Dad had grown and Mum had put up last summer. Here we were with another harvest pending, and no Mum to put it up.
Dad snagged my hand as I stepped past him on my way to the sink. His fingers were rough and callused, knuckles knobbly with arthritis, but his grip was warm and firm.
'Beth,' he said, 'you do not have to wait on me. I'm perfectly capable of making the tea.'
'I know that, Dad. But as I've said before, I don't mind at all.'
He squeezed my hand and let it go. I made the tea, poured mine and then put the pot on the table. Dad preferred his tea fully brewed, milk in the mug first. But he never quibbled if I forgot and poured the tea in before the milk.
I loved my dad, but more to the point, I liked him. He was perhaps the kindest man I'd ever known. Which probably went part way to explaining why the few relationships I'd had in my life had been so bitterly disappointing: the bar had been set high.
Meredith Appleyard
Bestselling Author of The Country Practice and the warmly received All About Ella
Using her experience and fascination of providing health care to rural communities in her stories
Read more about Meredith Appleyard and her books
Meredith answers The 3 Big Questions about writing the book
What gave you the most pleasure when writing Becoming Beth?
Returning to Miners Ridge. Becoming Beth is a stand alone story but several characters from When Grace Went Away pop up again. It was lovely to revisit the town. To do it I needed to reread Grace, which I totally enjoyed doing!
What were the difficulties you faced when writing the story?
Not exactly a difficulty, but something I wasn't expecting: adoption became a theme in the story. Adoption was something I knew next to nothing about and I haven't had any personal experience of it. It was a steep learning curve and I discovered the subject was a bit like an iceberg: so much there just under the surface. I could have become quite caught up in the research, and some of it was emotionally draining.
When you waved Becoming Beth goodbye, on its way to readers and out of your hands, what did you do first?
Sighed with relief, celebrated with chocolate, and got back to work on the next story.
BUY Becoming Beth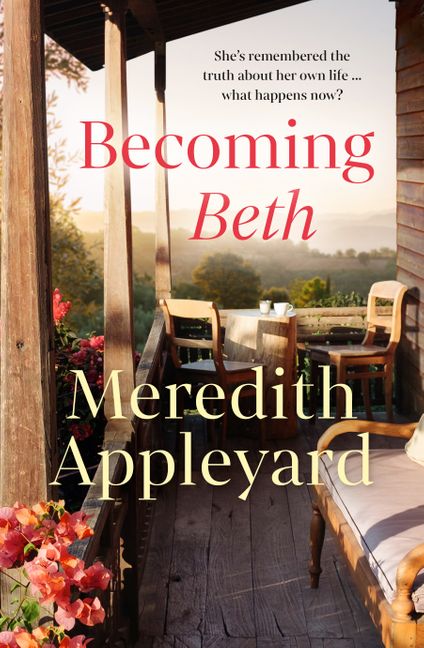 We hope you're enjoying our Book News 
We'd love you to follow us on Facebook & Instagram
You can also subscribe below by email to receive our occasional Book News blog post – and never miss a new book release!
Stay up-to-date on the latest Australian fiction releases and news