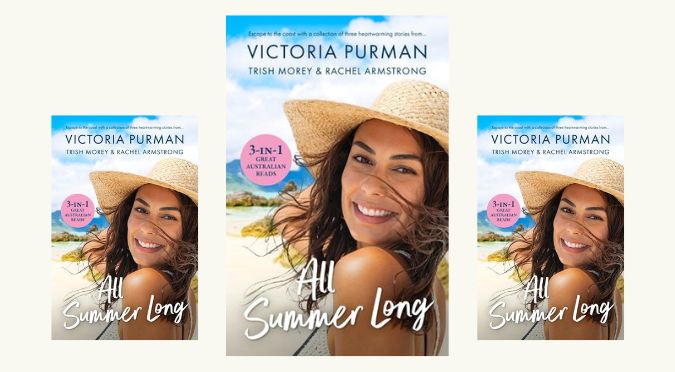 'Escape to the coast with a collection of three heartwarming stories from Australian authors.'
Victoria Purman, Trish Morey, Rachel Armstrong
OUT NOW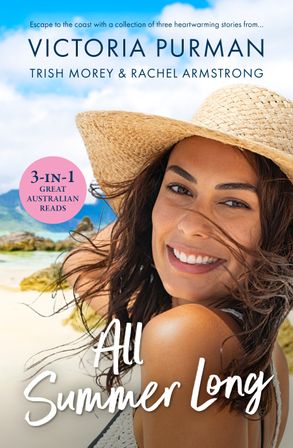 This is a special paperback-only bindup and it's in the shops now
Read all the story blurbs…
Nobody but Him by Victoria Purman
Fifteen years ago, Julia Jones left the small beachside town of Middle Point with a head full of grand plans. Plans that didn't involve a particular boy named Ryan Blackburn. Now Julia is back to finalise her mother's estate. But she didn't expect to run into her first love…or to fall back in love with him. Saying goodbye to her hometown – and to Ryan – turns out to be much harder the second time around.
One Summer Between Friends by Trish Morey
With a failed marriage behind her, and her career dreams in tatters, Sarah returns home to Lord Howe Island to run the family store. Paradise to most, it's the last place Sarah wants to be, trapped on an island with her two ex-best friends. Meanwhile Floss and Jules are dealing with their own problems, and Sarah's arrival just complicates things. This summer, can these women overcome the pain of the past and find their way back to the friendship they once had?
Reunited with the millionaire by Rachel Armstrong
When Mirabella falls pregnant to her new boyfriend, it's not the end of the world … until she meets his wife. Pregnant, alone and contemplating life as a single mother, the last thing Mirabella expects is to run into her high school sweetheart or for him to invite her on an all-expenses trip to the Whitsundays. A platonic tropical holiday with an old friend could be the perfect remedy for heartache … or a recipe for more.
Buy All Summer Long
*Paperback-only bindup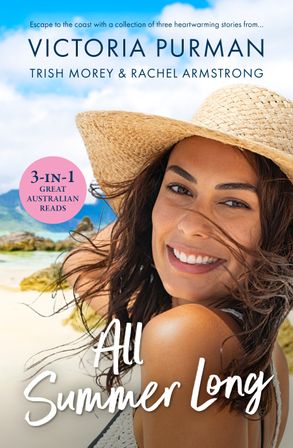 Also available in discount department stores
*Each story in this paperback bindup is available individually in eBook format
Read more about Victoria Purman over on her website
Read more about Trish Morey here on Australian Fiction Authors
Read more about Rachel Armstrong over on her website
We hope you're enjoying our Book News 
We'd love you to follow us on Facebook & Instagram
You can also subscribe below by email to receive our occasional Book News blog post – and never miss a new book release!