NEW RELEASE – A Small Town Heart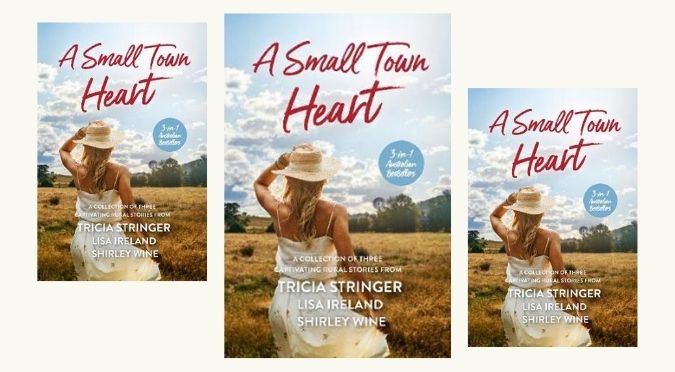 A collection of captivating rural stories from three bestselling Australian authors
Out now 
We love a bindup and this one has three wonderful stories from bestselling authors
Tricia Stringer, Lisa Ireland and Shirley Wine
Read the story blurbs below!

Queen of the Road by Tricia Stringer
For struggling single mum Angela Ranger, a job driving trucks in small town Munirilla is a lifeline. But Munirilla may not be the godsend it seemed. Her accommodation is dingy, her fellow truckies are less than happy to see her, and the locals are reluctant to use her services.
As much as he likes Angela, farm-manager Coop has problems of his own – sheep are going missing, his neighbours are acting strangely and the demons of his past are urging him to move on again. Put to the test, will they follow reason and leave? Or follow their hearts and build a home…together?
Honey Hill House by Lisa Ireland
Newly divorced Bea Elliot needs Honey Hill House for more than just a quaint project – converting the ramshackle farm house to a successful B&B will prove to her family, and herself, that she is strong enough to go it alone.
Callum 'Mitch' Mitchell will be neighbourly to the new city girl. But experience has taught him not to get involved with out-of-towners – even if they're surprisingly irresistible. Good fences make good neighbours but in small town Dulili, it seems like barriers might instead be breaking down…
Ask Me No Questions by Shirley Wine
Returning to Darkhaven after ten years, Logan is greeted with suspicion and distrust. Cambridge residents have long memories and he quickly discovers he can't escape the ghosts of his past, Piper – the woman he left behind – or the grief that threatens to bring him to his knees…
He's heard it said often enough that you can never return home…and it looks like they were right. Will learning his secrets push Piper further away, or will he get a second chance at love?
BUY A Small Town Heart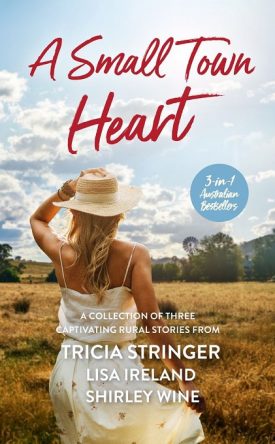 A Small Town Heart is releasing in paperback only and can be found in your local book shops and department stores.
Each story in this bindup can be purchased individually as an eBook.
Read more about bestselling authors
Discover their books and where to follow them on social media
We hope you're enjoying our Book News 
Subscribe below by email to receive our occasional Book News blog post 
– and never miss a new book release!
We'd also love you to stay connected with us on Facebook & Instagram 
Stay up-to-date on the latest Australian fiction releases and news