NEW RELEASE A Family of Strangers by Fiona Lowe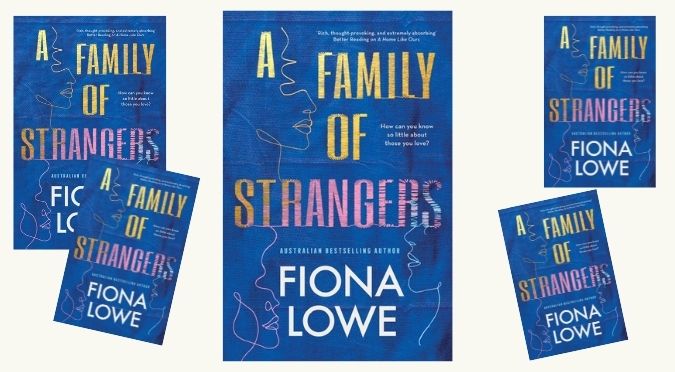 'Acutely observed, sharp and absorbing – an insightful exploration of the pain and beauty of mother-daughter relationships. The page-turning new novel from bestselling Australian author Fiona Lowe.'
OUT NOW
How can you know so little about those you love?
With a coveted promotion dangling within reach, the last thing Addy Topic needs to do is waste precious time singing in Rookery Cove's choir. But when she's reminded how much music meant to her late mother, she can't say no. The building pressure raises the ghosts that sent her running from Rookery Cove years earlier – memories she's spent decades hiding from, silencing them with work, alcohol and sex.
For Stephanie Gallagher, Rookery Cove was meant to be a new beginning in the slow lane. A place where she and her husband can embrace community, parenthood and evenly share the load. But the sea-change is changing everything. How much longer can they survive as a family?
Brenda Lambeck is finding her feet after the death of her husband when her best friend convinces her to join the choir. Beloved as a grandmother, Brenda is determined to mend the fraught relationship she has with her daughter, Courtney. But is that even possible when she continues to lie?
In the wake of a spectacular betrayal, three women are forced to face the uncompromising truths about the choices that have shaped their relationships with those they love most. The consequences will shatter their lives and all they hold dear. After such a disaster is rebuilding even possible?
We have a few words from Fiona, an excerpt – and Fiona also answers The 3 Big Questions
A few words from Fiona Lowe
Dear Readers,
I'm Fiona Lowe, the author of A Family of Strangers and I wanted to take the time to tell you a little bit about the book. Back in 2020, when I started writing it, a COVID-19 vaccination was being approved and I thought we had the virus on the skids. However, we hadn't reckoned on a variant so I am asking you to dream of a time when singing in a group is allowed and embrace the idea of a community choir. Fingers crossed, community singing will once again be a part of our lives soon.
If you've read one of my novels before, you will know I like to explore contemporary themes that impact on women's lives, and A Family of Strangers is no different. When I was dreaming up the story, I had one word written on my white board: Escape. So often in life we are running from things and Brenda, Addy and Steph are all running from very different things.
At the start of the book, Steph will tell you that she and Henry moved to Rookery Cove, in rural Tasmania, for a change in pace and to improve their and their children's lives.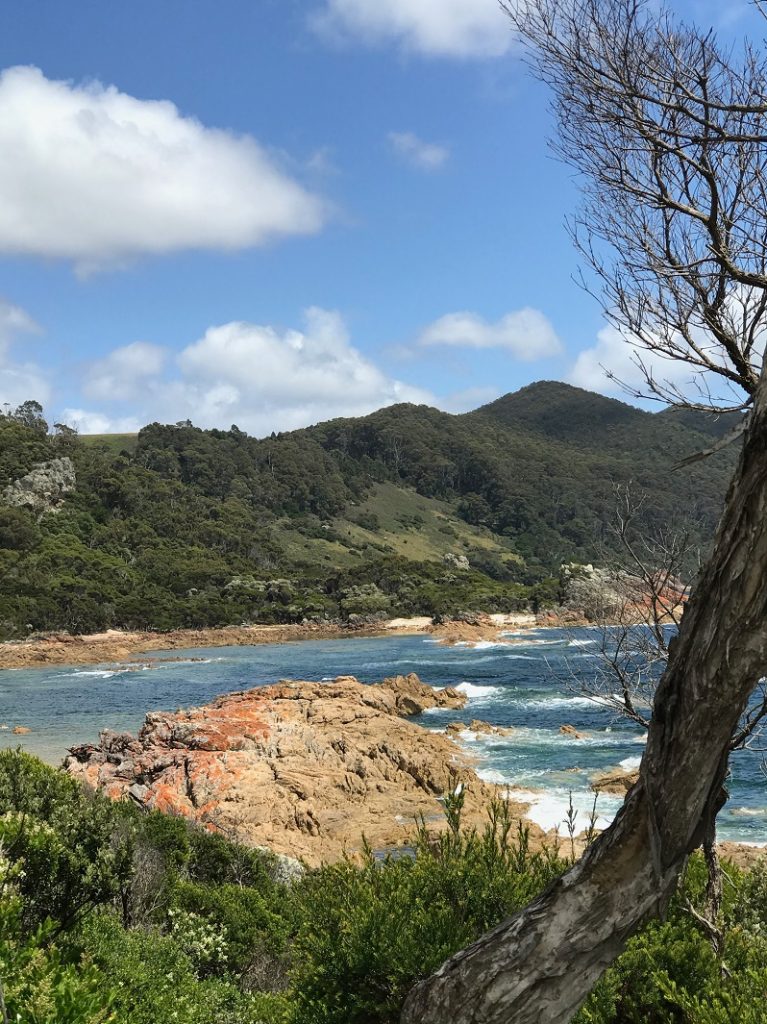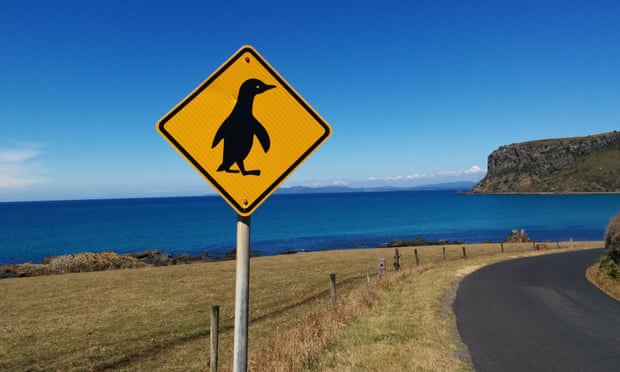 But living in a small rural community is very different from a capital city and it comes with its own set of challenges. I was very keen–one might say impassioned– to explore the uneven domestic load and mental load carried by women. As I write this, I have been interrupted by a family member asking a question about a shopping list …. !!
Addy is returning to Rookery Cove after twelve years away. The return is a double-edged sword. She has moved back for a job promotion but hasn't counted on the ghosts of her past coming back to haunt her. With Addy, I wanted to explore the impact of our workplace and its culture has on our lives.
Brenda has lived in the cove all her life and was recently widowed. She's looking for a new direction and a way to improve her relationship with her adult daughter who, remains a mystery to her. Aren't mothers and daughters supposed to be close? With this storyline, I wanted to explore the myths that surround mother-daughter relationships and how they inevitably ramp up mother guilt.
These three very different women who all face very different life challenges, meet at a community choir. So get your singing voice on and join the Rookery Cove choir as they sing, argue and learn how to support each other in good times and in bad.
I hope you enjoy, A Family of Strangers.
Best wishes,
Fiona Lowe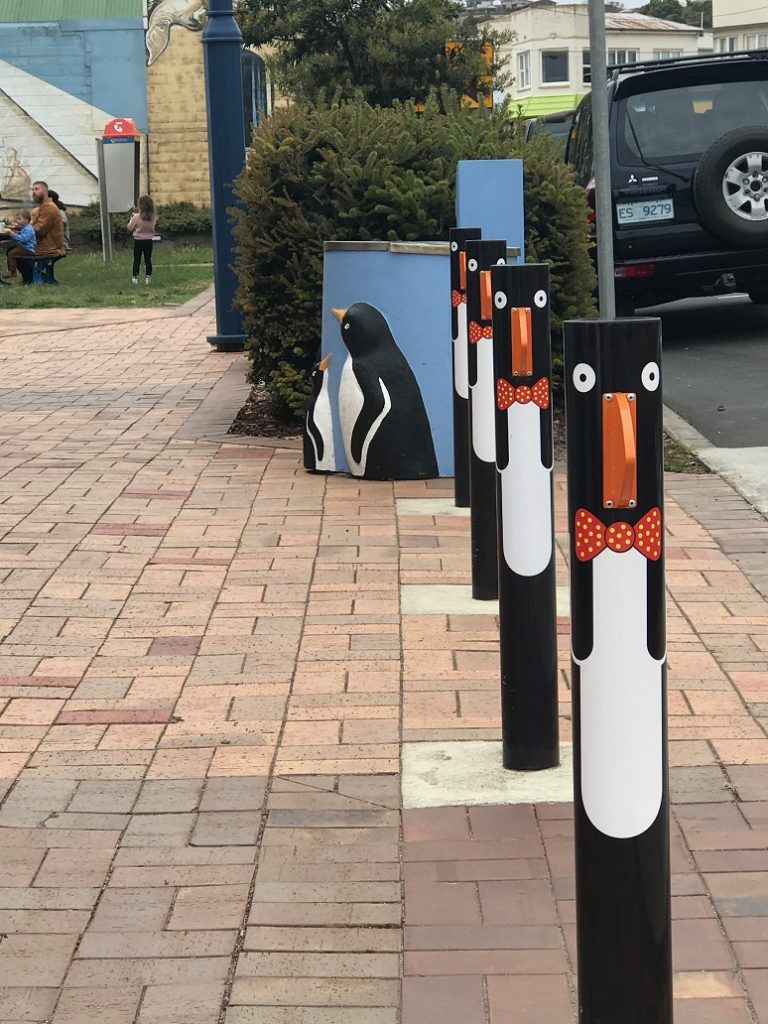 Buy A Family of Strangers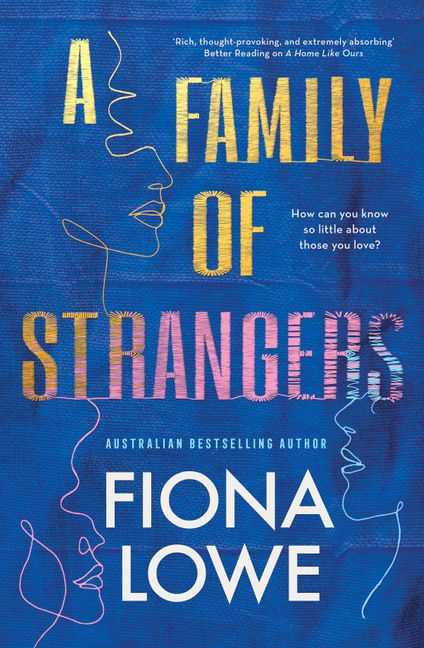 Excerpt from A Family of Strangers
by Fiona Lowe
It's the right decision, Addy Topic told herself as the Spirit of Tasmania berthed at Devonport at the criminally early hour of 6.30 am.
'You've got this,' she said as she drove off the ferry and immediately found a café with a five-star coffee rating. Never a morning person, she sculled her espresso fast then sipped a latte, taking her time to savour the brew while she scanned The Advocate. Not a lot had changed since she'd last read it—it was still a mix of odd crimes, agriculture wins and losses, and ongoing housing issues.
'Anything to eat?' the waitress asked.
'Why not?' Moving house was why not. Addy ought to be maximising her time and getting settled before starting her new job. But knowing she should seize the day didn't touch the part of her that was in no great hurry to reach Rookery Cove. 'I'll have poached eggs with the avocado cup, thanks.'
Three hours later, after taking a detour through Penguin and dodging phone-wielding tourists snapping photos of the decorative penguins that now lined the Esplanade, she eventually drove into the cove. Then she turned away from the main drag and up the hill before pulling into her parents' driveway.
My driveway.
Addy shrugged the words away. Four years after Ivan's and Rita's deaths, the house still felt very much theirs.
She turned off the ignition, took a deep breath and got out of the car. Despite the weeds on the path, the bulging orange rose-hips and the peeling paint—travesties her mother would never have allowed—she still expected Rita to step out onto the veranda, give her sadness-tinged smile and say, 'Aida, you are home.'
But Addy hadn't called the cove or the house home in twelve years; and since Rita's death, no one had called her Aida.
After her mother's funeral—six months to the day after her father's—Addy had left the fully furnished house in the care of a real estate agent and flown back to her life in Victoria. When people had asked if she'd ever live in Tasmania again, she'd replied 'possibly Hobart' while privately thinking not the north-west coast and never the cove. But the universe was wily and the gateway job for a long-awaited career jump had turned up two towns away.
Leaving her boxes and suitcases in the car, she walked up the steps and fished a bunch of keys out of her handbag. As she slid the old key into the front door, she got a flash of a brass key on a piece of orange wool that had once hung with great weight around her neck.
'Tell no one,' Ivan had sternly admonished each time he gave it to her.
'No, Papa.'
It wasn't until Addy was nine and had been visiting friends after school that she learned no one in Rookery Cove locked their houses. But Rita and Ivan had escaped a civil war that had turned security into something ephemeral and not to be trusted.
Turning the door handle, Addy got another flash. This time she was fourteen and standing on the porch watching Rita turning the door handle left, then right, then left, after having previously checked eight times that the windows were closed and locked. Knowing they were already late and that all eyes in the school auditorium would turn to them when they walked in, Addy had screamed, 'For God's sake, Mama! It's locked!'
The memory faded and regret tightened her chest. Addy wished she'd understood more about obsessive-compulsive disorder and post-traumatic stress when she was a teen. Although her parents had talked of their childhoods in Dubrovnik, they'd never discussed the war. Whenever she'd asked about it she'd been told, 'It's not important. We are Australian now.' But the kids at the local primary school, with their white-bread Vegemite sandwiches, had disagreed when they saw Addy's lunch of salami, cheese and olives.
The glass front door swung open and the cloying artificial scent of gardenia hit her nostrils. She gagged. Beating down the nausea, she took another breath and got a lungful of the sweet smell of marijuana with a fried food chaser. So much for the reliable tenants the real estate agent had promised.
Stepping inside she girded herself for anticipated filth, but apart from the walls being brown and sticky with nicotine, everything looked much the same as it had when she'd left at eighteen eager for a different life. The same wide rust-brown velvet couch sat on its rotund feet, although minus Rita's crocheted doilies. The same framed photo of the old walled city perched on a shimmering bay hung on the wall, except instead of being fastidiously straight it tilted to the right. Addy automatically straightened it as she'd done each week as a child when it was her job to dust.
Her gaze slid to the upright piano, but with its closed lid and mahogany sheen dulled by layers of dust it lacked familiarity. Despite rising reluctance, her hands overrode her head and she pulled up the lid. She stretched her fingers, struck a chord and flinched at the off-key sound. The piano had been Rita's pride and joy and it had never been allowed to fall out of tune.
A stubborn streak of teen rebellion filled her and she played a honky-tonk riff from The Entertainer. The defiance evaporated and she dropped the lid.
'Sorry, Mama.'
She inspected the rest of the house. The kitchen's exhaust fan was coated in grease, the shower was host to a colony of mould, and there was a stain of unknown origin on the carpet in the master bedroom. Nothing that sugar soap, bleach, eucalyptus oil and elbow grease couldn't shift. By the end of the weekend, the house would still be stuck in its nineties-decor time warp but it would sparkle.
Addy paused in the narrow hall outside her childhood bedroom and stared at the single bed, remembering its ruffled pillowcases and detested quilt cover. At fifteen, she'd begged for a surfing design but had instead been given a grand piano cover. With it had come the full weight of Rita's expectations.
Fiona Lowe
Multi-Published, International Award-Winning Australian Bestselling Author
Writing stories featuring real people facing tough choices and how family ties impact on their decisions
Read more about Fiona Lowe and her books
Fiona Lowe answers The 3 Big Questions
What gave you the most pleasure when writing A Family of Strangers?
Spending time with a group of strong women fighting to live their best life.
What were the difficulties you faced when writing the story?
Lockdown. The usual sources of inspiration like getting out and about and meeting people and visiting new places was denied and it impacted on my writing.
When you waved A Family of Strangers goodbye, on its way to readers and out of your hands, what did you do first?
Panicked that I had no idea what to write for the next book on the contract.
Buy A Family of Strangers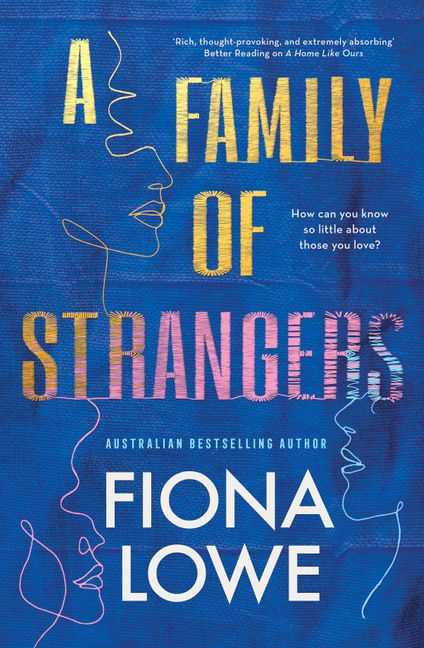 We hope you're enjoying our Book News 
We'd love you to follow us on Facebook & Instagram
Don't forget to check our COMING SOON page for 2022 releases up for pre-order now
You can also subscribe below by email to receive our occasional Book News blog post – and never miss a new book release!
Stay up-to-date on the latest Australian fiction releases and news