NEW RELEASE – A Caravan like a Canary by Sasha Wasley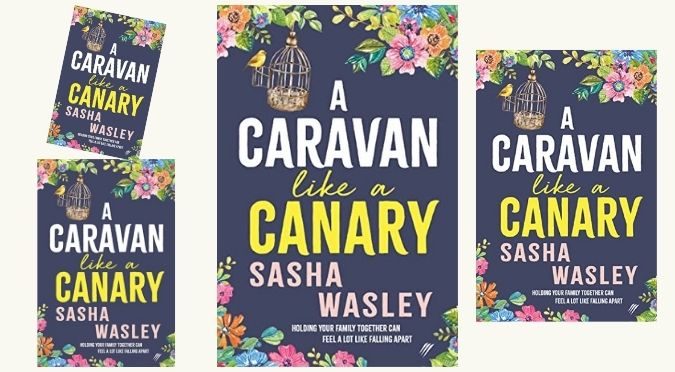 Two road trips. Twenty years apart. Can the memories of a troubled family past finally be put to rest?
A Caravan like a Canary
OUT NOW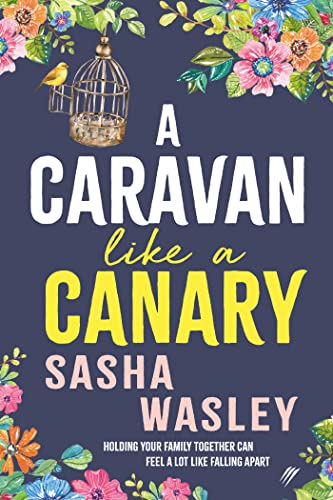 When Tara Button's mother asks her to drive the old family caravan from one end of the state to the other, it's her tearaway brother Zac who convinces her it's a good idea. The yellow caravan is an obnoxiously bright reminder of their family's troubled past, but Tara's mother is on her last legs, and her dying wish is to see the caravan and her kids one last time. Besides, the road trip might keep Zac out of trouble – and that's always been a second job for Tara.
Tara doesn't expect Zac's enigmatic, quietly attractive friend Danh to come along for the drive. Or the bikies that seem to be following them up the coast … Then Zac unveils another mess for Tara to clean up, and their chaotic family threatens to derail her life once again.
As they travel along the familiar route, memories of the Button's last trip in the caravan engulf Tara, but the open road, a shared mission and a rediscovered love for the wild, glorious ocean start to chip away at her reserve.
When forced to face her past, will Tara find the courage to let go and discover her dreams?
Read on because we have an excerpt for you!
Buy A Caravan like a Canary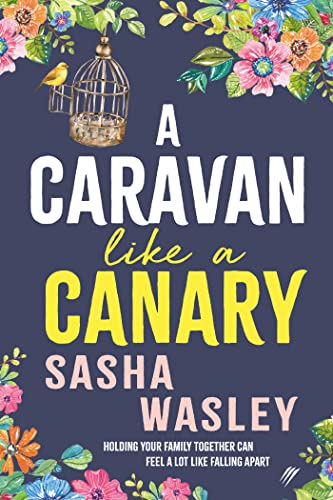 Excerpt from A Caravan like a Canary
by Sasha Wasley
From Chapter One
It was still there, hidden under a tarpaulin behind the big shed in Nan's sprawling backyard. I dragged off the tarp and pockets of it got caught on metal, tearing clean lines through the plastic weave. By the time I'd pulled it away, the tarp was in long blue strips on the ground – shed vestments.
The caravan seemed to loom and wobble before me, almost terrifying in its familiarity – the battered tin of its sides, the rusted tow hook, silver gaffer tape over the broken windows perished and crumbling into glitter on the kikuyu. The paintwork was still yellow but had faded in patches over the years. The tyres were flat, snails with rubber heads and tails squeezing out on either side of the whorls of the rims. They'd have to be replaced if I were to have any chance of towing it up to Elsewhere—
Stop. Never gunna happen.
I took a step closer and skipped a heartbeat when something scaly rustled in the grass at my feet. A blue tongue. You want the blue tongues, Nan used to say. If you've got them in your garden, it means you've got no snakes. I'd thought it was some kind of quantum fact: one cannot exist in the same dimension as the other. This was a male, big-headed and grumpy. He gave me a languorous hiss and waddled away.
Face up against the cracked, taped window, I peered in. The caravan was as yellow inside as out, now: cobwebbed and stained – the kind of filth that can only come from years of mouldering behind a shed, ignored and wilfully forgotten. I bundled up the tarp and tossed it into the shed, then headed back along the side driveway to the front of the house. I prised a key out of a split at the bottom of the timber window frame. Only us Buttons knew about that key.
This house would soon be my home again. I'd been managing the tenants for my aunt since she inherited Nan's old place. Aunty Jackie lived in Brisbane and didn't get over to Perth very often. The most recent tenant had vacated two months earlier and there was a glut of rentals in Fosdyke, so it was proving hard to fill at the rate my aunt was asking. No one wanted to live on a barely fenced, sprawling land-parcel with a ramshackle house when they could have a townhouse or apartment this close to the city. Aunty Jackie said she needed the rental money and asked me if I could move in. The lease on my apartment was coming up for renewal, so I gave notice that I'd be vacating.
I could never see the front room without picturing Nan's old couch against the wall, lumpy as a body bag, upholstered in brown and orange wool. The adjacent wall, stained with age, was where a low, faux-wood cabinet with sliding glass panels had stood, a classic example of 1970s carpentry. Nan's squat little TV had sat on top, rabbit-ear antennae trying and failing to pick up a good signal for the ABC. I locked the front door behind me and glanced into the kitchen. The tap dripped into the deep sink every six seconds.
In Nan's bedroom, the wall mirror was the only thing of hers that remained – that, and the ancient carpet. It had been a long time since her old dressing table hulked in the dim corner. When Nan was alive, her dressing table had been a clutter of Avon, prescription medications and Fisherman's Friend lozenges for her cough. Zac once stole the packet and ate them all, resulting in a well-deserved bout of diarrhoea.
The mirror showed me my tight expression. I tried to relax the frown off my face and drop my shoulders a notch, then a message pinged through on my phone.
Mum: Tara, is it there?
Me: Yes. It's still here.
Mum: How soon can you bring it up to me?
I lowered myself to the floor, lying back on the carpet, and thought about the yellow caravan.
Buy A Caravan like a Canary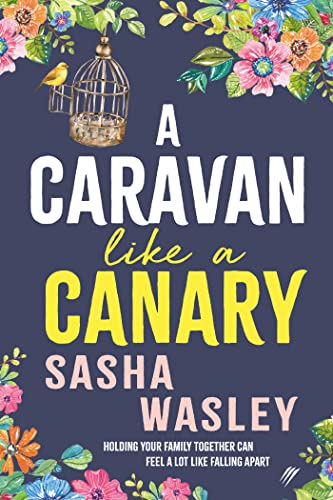 We hope you're enjoying our Book News 
We'd love you to follow us on Facebook & Instagram
And do regularly check our COMING SOON page for 2022 releases up for pre-order now
You can also subscribe below by email to receive our occasional Book News blog post – and never miss a new book release!
Stay up-to-date on the latest Australian fiction releases and news