Meet Léonie Kelsall and her new release The Farm at Peppertree Crossing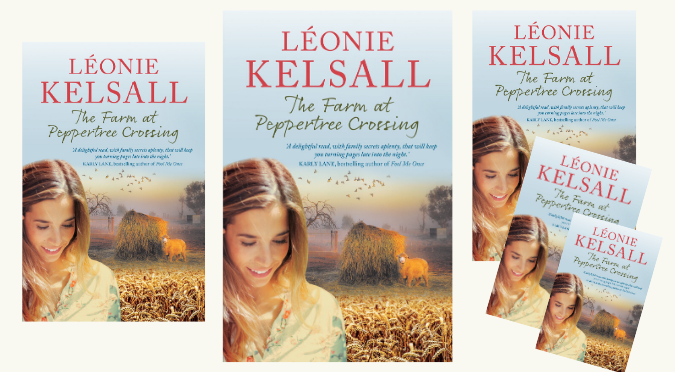 The spotlight is on Australian author Léonie Kelsall today with her brand new release
THE FARM AT PEPPERTREE CROSSING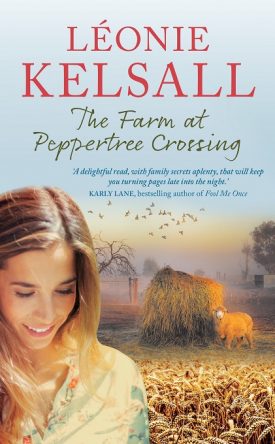 Just released, The Farm at Peppertree Crossing is available in eBook and paperback
Plus – there's a giveaway happening right here!
*GIVEAWAY HAS NOW ENDED
winner will be notified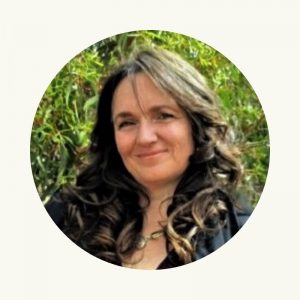 Léonie Kelsall
Australian Author
Home, Heart and Heroes
Hello all, thank you for welcoming me into your lovely group.
Some of you may know me by my pen name, Laney Kaye where I write across several genres, including best-selling outback noir/romantic suspense.
Now I've sidestepped into a genre very close to my country-girl heart; a rich world filled with baking, gardening, adorable animals, small-town secrets and complex characters. And, of course, love that transcends all boundaries.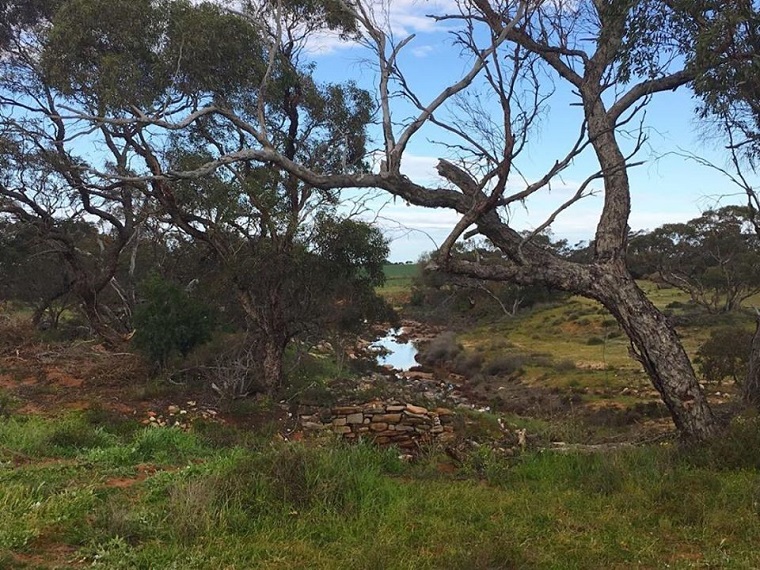 My rural romance series is set around the fictitious town of Settlers Bridge in the striking Murraylands area – conveniently, where my family farm is located. This country lends itself to rural romance: open, rolling plains surround pockets of seemingly-arid grey scrubland, which hide a wonderland of tiny native orchids, bright capeweed and soft carpets of moss in clearings between the Mallee box. Busy native bees dressed in fluffy, soursob-yellow pollen trousers labour through air thick with the honey-sweet fragrance of golden wattles, while hawks circle and keen above. The farmers here are fourth and fifth generation. Weather-beaten, taciturn, toughened by a lifestyle that no longer provides the wealth it once did, they stay because they are the heart of this country.
While the descriptions (well, slightly romanticised: I mean we don't really want the gory details of fly-strike laid bare, do we?) in my books are based on the family property and the regional surrounds, including the stunning Murray River which features in the second book, The Wattle Seed Inn, the handsome, unfathomable share farmer in The Farm at Peppertree Crossing happens to bear an uncanny physical resemblance to the share farmer I was madly in love with when I was a teen.
I know you're wondering: No, that love remains sadly unrequited. Sigh. I like to think that farmer has spent years crying into his pillow at night. In a very manly fashion, of course.
Although my books are filled with heart, humour and hope, as I am a counsellor by profession, you may find the stories a little 'darker' than traditional rural romance. I like to investigate the nuance of character, the natural dichotomy in personality: few people are intrinsically good or bad. Instead, we have a valid reason for every action and reaction, generally rooted in our experience of life. My characters face real-world problems and must work to overcome their issues — no waiting on a knight-in-shining armour to rescue them, no easy-out, no magical solutions to their problems.
But is there a happy ending? Always!
OUT NOW
available in eBook and paperback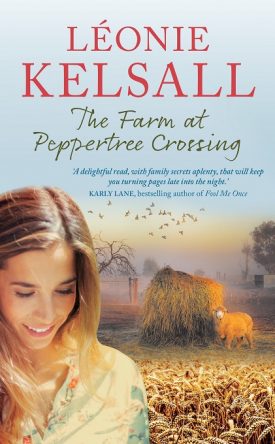 A traumatic past, an unexpected inheritance, and a family whose secrets are kept by the town.
Buy now in eBook or paperback
Buy from the publisher Allen & Unwin
Surrendered at birth, city-girl Roni has convinced herself she has no need of anyone – other than her not-as-tough-as-he-looks rescued street cat, Scritches, and her unborn baby, who she's determined will feel all the love she was denied.
In South Australia, rural matriarch Marian faces her mortality with her customary forthrightness. Deciding to right the wrongs done by her family, she bestows her estate upon her estranged niece, Roni. However, this is no simple inheritance: Marian seeks to control her legacy from beyond the grave by setting tasks – which disguise life-lessons gleaned from the tragedies of her own past – that Roni must complete before she can claim the property that could change her future.
Planning to sell the farm and return to the mundane but safe familiarity of Sydney, Roni's decision is complicated by an unexpected friendship with her aunt's life-partner, a reluctant attraction to the farm manager, Matt – who inexplicably seems to believe he has a claim to Peppertree Crossing – and the discovery that her birth mother is still alive and wants her share …of both Matt and the property.
Slowly unearthing the years of dark secrets hidden within the tiny rural community, Roni must somehow survive betrayal, heartbreak and loss if she is to eventually find joy. Above all, she must learn to trust in the truth of Marian's most important lesson: everyone deserves love.
The Farm at Peppertree Crossing is a story of intergenerational friendship, finding humour in unexpected places, grief, the pursuit of dreams – and, most importantly, love.
A captivating story of family, friendship and forgiveness.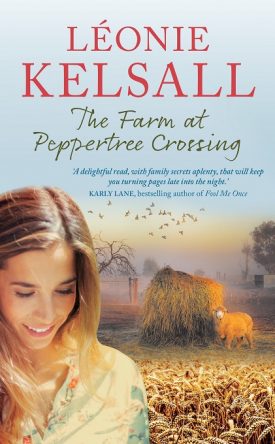 Read more about Léonie and her books and discover where to find her on social media
Léonie also writes as Laney Kaye
GIVEAWAY
*GIVEAWAY HAS NOW ENDED
winner will be notified
For your chance to win a paperback copy of The Farm at Peppertree Crossing simply leave a comment for Léonie and you're in the draw to win!
Giveaway ends midnight AEST Sunday 26 July 2020
Giveaway is open to Australian postal addressees only
Winner will be notified by email
Good Luck!
Subscribe by email to receive our occasional blog posts – and never miss a new book release!
Stay up-to-date on the latest Australian fiction releases and news