Meet Eva Scott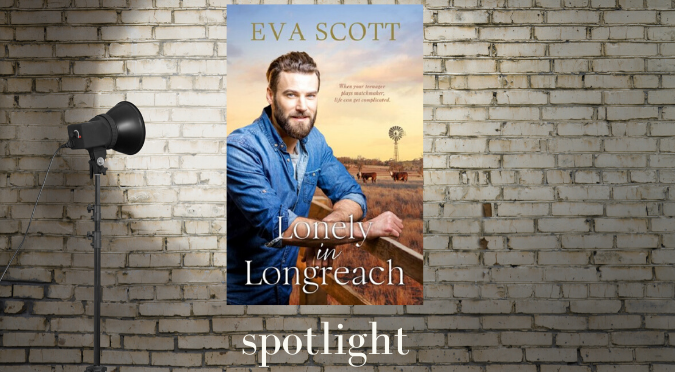 The spotlight is on Eva Scott today
with her upcoming new release
LONELY IN LONGREACH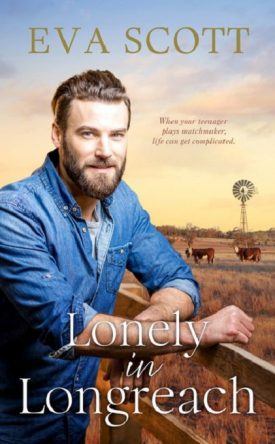 out 2 September in eBook and paperback and up for pre-order now
Eva Scott
Australian Author
Exploring relationships, culture, our roles in changing society, love and loss
For as long as I can remember I've always been a story teller. I have evidence of deep story telling going back to my great-great-grandparents who most certainly could spin a good yarn. My great-grandmother, Bertha, my grandfather Jack, my father and my brother… most definitely my nine-year-old son. My father's proudest moment is sitting at his dying brother's bedside, telling him a funny story. Uncle Terry burst out laughing before gently passing away mid-chuckle. This is how deeply ingrained our identity with story goes.
We tell stories to heal, to validate, to amuse, to instruct and to simply pass the time, yet I had no idea what to do with my life. Seems obvious now that I would become a writer but back in the 80s, after high school, that seemed like an occupation far out of reach.
So I became an audio engineer, worked in retail, nannied special needs children, and wandered out in the world for six years trying to work out who I was supposed to be when I grew up.
After two life altering love affairs and many adventures I came home to work in radio. On paper, my life sounded great but a restlessness still rustled through me. I couldn't settle. On a trip to Canada I visited the Museum of Anthropology at British Columbia University and I knew, right in that moment, what I was supposed to do.
People often confuse archaeology with anthropology so let me explain the difference. Fundamentally, archaeology is the study of dead people and their stuff. Anthropology is the study of living people and their stuff. Simplistic, I know, but it will do as a definition for now.
Anthropology is a social science so its full of statistics, theory and record keeping but underneath it all lies, you guessed it, story. We collect people's stories, all kinds of people and all kinds of stories. I was hooked.
Many said I was mad to waste my time on this kind of degree but it took me to Papua New Guinea, got me a recruitment offer from ASIO and, as a great gift and honour, allowed me to become part of the healing process of the Bundaberg Hospital scandal. I learned that listening to stories is much more important than people give credit to.
When I became pregnant with my son I thought I'd try my hand at telling my own story. So I wrote a romance. I came fourth that year in the Romance Writers of Australia's Emerald Award. If only I'd known a few fundamentals about POV, I might have actually placed. But it was enough to drive me forward. I did some rewrites and got an American publisher, and while they no longer exist as a company they remain friends to this day.
My journey had begun and has led me to here, with you.
I have so many more stories to tell, the best are waiting until my skill can match their complexity. Stories about being in love with the wrong person, about being in love with the right person, about choices and how the Fates can conspire to move you in directions you had no idea even existed.
I invite you to join me and see where it takes us.
COMING SOON
out in eBook and paperback 2 September 2020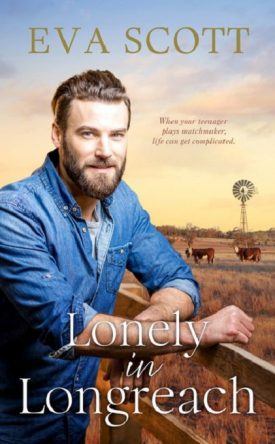 In the red heart of Queensland, two teenagers playing matchmaker are about to turn more than one life upside-down.
Pre-order now in eBook or paperback
Buy from the publisher HarperCollins
Widower Sam Costello has no time for love. When he's not working on his farm, he's trying to figure out how to connect with his teenage son Levi.
But Levi is about to finish high school, and he has big plans to move to Sydney for University with his best friend Maddie. If only he didn't feel so guilty about abandoning his dad. Maddie has her own reasons for wanting to go to Sydney and she's not going to let Levi's dad ruin her future happiness. Mr Costello needs a girlfriend and, with her talent for matchmaking, Maddie is the girl to make it happen. By the time Mr C figures out what she's done, surely he'll be too in love to be angry.
Journalist Sarah Lewis has a good job, a nice boyfriend and a safe life in Sydney. Though sometimes she wonders if life has more to offer than nice and safe. When she starts working on an article about finding love in the outback she finds herself asking whether journalists should become this invested in their research. But there's just something about Lonely in Longreach. Could it be that the man behind the dating profile is the key to the passion she has been looking for?
Sleepless in Seattle meets rural Australia in this fresh romantic comedy about optimism, online dating and love at first sight.
Eva's current Australian fiction release
Available in eBook only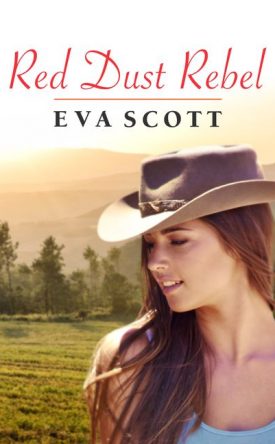 In the small town of Elliot's Crossing, things are never really in the past …
Justine Turner knew she'd become a solicitor the day her childhood friend Nate Kincaid was sentenced to juvenile detention for a crime he did not commit. Fifteen years later, Nate is back in town and JT is more determined than ever to defend him, and not just because of an unrequited crush. But small towns have long memories, and this one is sure Nate is guilty.
Being the town's black sheep is hard work, but Nate has neglected his sonly duties long enough. Back in town to care for his mother while she heals from a broken arm, it's not long before Nate discovers her condition is far worse than he expected. His only welcome distraction is JT, the gangly girl he knew from childhood who is now smart, sassy-and entirely kissable.
But everyone is keeping secrets, lies are falling apart, and unrequited love is surfacing–a force strong enough to tame a rebel … or tear a town apart.
A small-town romance about overcoming prejudice, second chances and setting the past free.

Read more about Eva and her books and discover where to find her on social media
Subscribe by email to receive our occasional blog posts – and never miss a new book release!
Stay up-to-date on the latest Australian fiction releases and news