Mandy Magro Answers the 5 Big Questions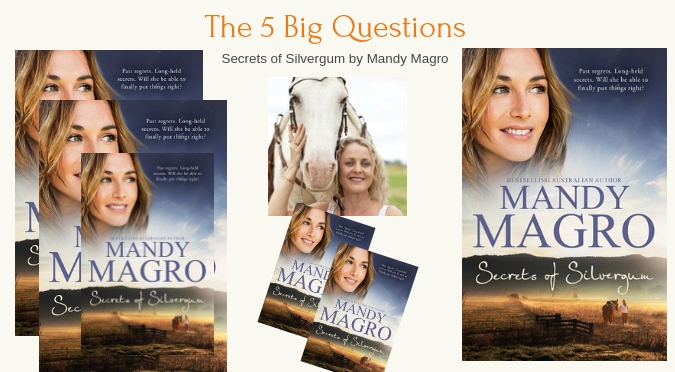 Can dark family secrets ever truly be buried?
Secrets of Silvergum
Mandy's new release is out on 20th May
Want to know more about this book?
We asked Mandy the 5 Big Questions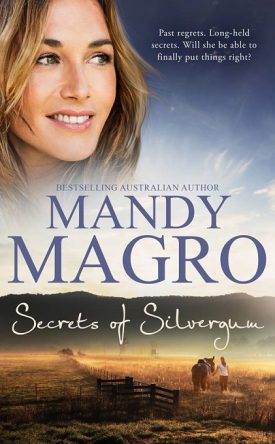 Bestselling Australian author Mandy Magro returns with a compelling rural romance about love and the cost of keeping secrets.
When a horrible twist of fate leaves teenage friends Emma Kensington and Zane Wolfe reeling in the wake of a fatal accident, the two are driven apart for decades.
As a professional bull rider in America for the past sixteen years, Zane has stayed a sensible distance from the one woman he's always loved but could never have – Emma, his childhood friend, and his brother's wife. But a phone call revealing his stepfather's sudden death means keeping half a world between them is no longer an option. Returning to Silvergum, how will he keep his long-held feelings under control?
For Emma, the death of her father-in-law, Peter, is shadowed by the secrets he'd been blackmailing her with. She's finally free to tell the truth to the man she's covertly loved from afar all this time. But Peter's hand stretches beyond the grave, and all too soon Emma discovers she's not the only one who has been keeping secrets. And to make peace with her past, she could very likely lose everything she loves most…
Pre-order Secrets of Silvergum now
releasing 20th May in paperback and eBook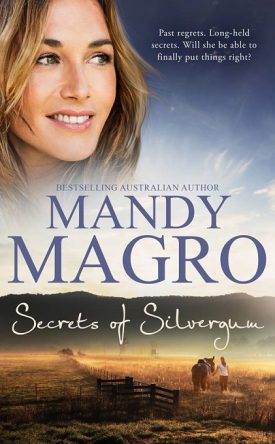 The 5 Big Questions
1. How long did it take you to write the book?
I have a strict 6-month time frame between each contracted book, and I used every single second up to that 6-month deadline this time round. Talk about pushing myself to the limit! I was completely exhausted when I sent it off to my publisher.
2. What was the most difficult or complex aspect of writing your book?
This story has quite a few secrets in it, and many twists and turns, so the biggest challenge was tying them all in together seamlessly so the story flowed naturally.
3. What gave you the most pleasure when writing your book?
I love keeping secrets from my readers, so they turn the pages faster, and then grabbing hold of the perfect time to reveal it to them, so I found this super exciting in Secrets of Silvergum, as there were many to uncover.
4. Are you nervous when a new release comes out?
I'm more excited than nervous. I love hearing from my readers, especially when I've made them stay up all night so they can read that one more page, after another, after another. I see release time is the reward for a massive effort.
5. What's the best thing a reader could do if they enjoyed your book?
Tell other readers! Shout it out on social media! Tell me! 🙂
Mandy Magro
Bestselling Australian Author
Using experiences and adventures from outback and country Australia in my stories
Read more about Mandy, her books, and where to find her on social media
We'll be bringing you an excerpt from Mandy's new release on 20th May
In the meantime, why not follow Australian Fiction Authors on Facebook – and never miss a new book release!
Stay up-to-date on the latest Australian fiction releases and news