Sasha Wasley Answers the 5 Big Questions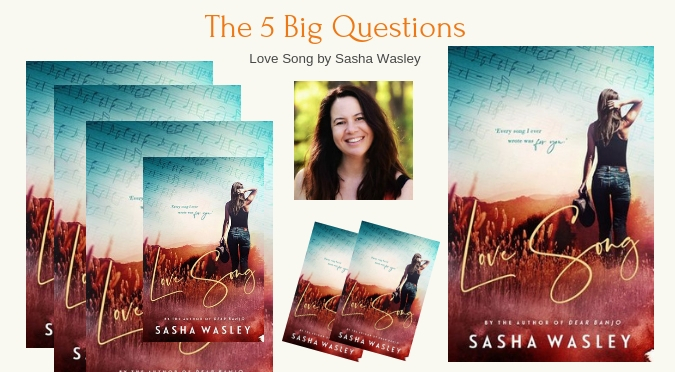 "A book to make your heart sing and your spirits soar"
Sasha Wasley is the acclaimed author of Dear Banjo and True Blue
Love Song is the third book in the Daughters of the Outback series
and we wanted to know more about the writing of this book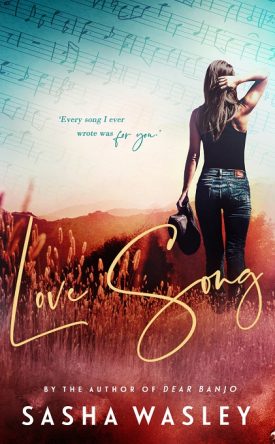 There was something about Charlie. Something about the way he questioned and teased her, brought her outside of herself. The way he'd made her crash headlong into love just by singing to her.
At age seventeen, Beth Paterson was determined to study medicine at university, despite the heartache of losing her mother. Tutoring Charlie Campbell worked well with her plan – but falling in love with him sure didn't, and neither did getting her heart broken when he abruptly left town.
Now Charlie is a big star on the alternative rock scene, while Beth is a respected doctor in her hometown. When Charlie comes back to fight for the tiny community where he was raised, neither one of them can ignore the resurgence of wild attraction they once shared.
Beth swore no man would ever hurt her again – least of all this man. But some love songs can never be forgotten, especially when they were written for you.
The 5 Big Questions
1. How long did it take you to write the book? 
Love Song was a dream to write! I wrote the first draft over around three months and then let it sit for a month (which is what I always do). I then went back in and built up a couple of subplots and then it was done!
My editor was also very happy with it and only suggested very minor changes, so the editing process was lovely and quick. Gotta love books like that!
2. What was the most difficult or complex aspect of writing your book?
Writing on Aboriginal themes and issues was definitely the most complex part of the writing process. I wanted to be true to the reality of these issues and it is also critically important to me that I write respectfully about them.
I was also concerned that by writing about Aboriginal characters and the issues that affect first nations people, I would be taking space away from them to write their own stories. That was the big thing I wrestled with. Simultaneously, I didn't want to represent a Kimberley region falsely devoid of Aboriginal people, or with only token Aboriginal characters. It was a really tough call and I am still questioning the decision, but ultimately I decided it was better to show a world with Aboriginal people than the alternative. I was lucky enough to get help and support from an East Kimberley (Miriuwung) man who is also an author during the editing process. He helped me with fact checking and questions of representation and for that I am profoundly grateful. I hope my book adds to the conversation on Australia's history and future of race relations.
3. What gave you the most pleasure when writing your book?
The relationship between Beth and Charlie is passionate and tempestuous – it made the story compelling to write! I really loved slipping back in time to write the history of their relationship through Beth's dreams. She has episodic (replay-style) dreams about the past and it gave me the chance to write the gorgeous romance between 17-year-old Beth and Charlie, as well as the tension of their current-day reunion. Loved it!
4. Are you nervous when a new release comes out?
Oh my gosh yes! I am excited, apprehensive, impatient and scared! I know how fast release time goes with the events and interviews and guest posts, so I want to savour it, but I am also terrified. I truly hope that this book is well received by my readers
5. What's the best thing a reader could do if they enjoyed your book?
Tell people! Word of mouth is the most powerful way to help authors.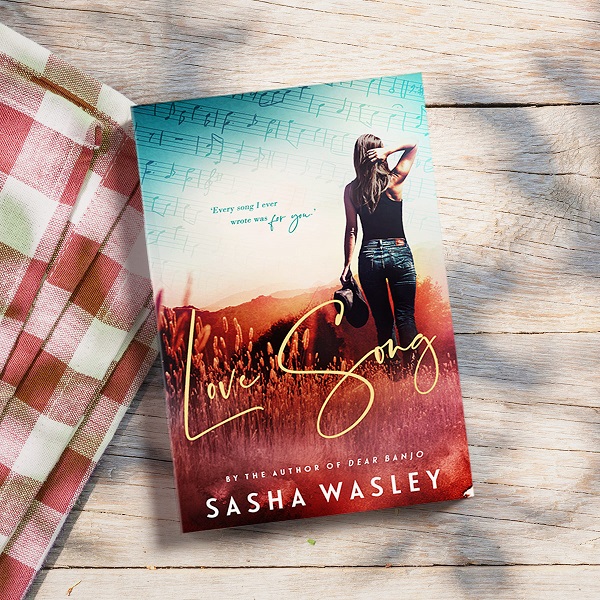 Out 4 June in eBook and paperback
Buy Love Song

Sasha Wasley
Australian Author
Australian stories of passion, family and society with characters who live and breathe
Read more about Sasha, her books, and where to find her on social media
Why not follow Australian Fiction Authors on Facebook – and never miss a new book release!
Stay up-to-date on the latest Australian fiction releases and news