Lawson's Bend – new release from Nicole Hurley-Moore
Published:
February 4, 2019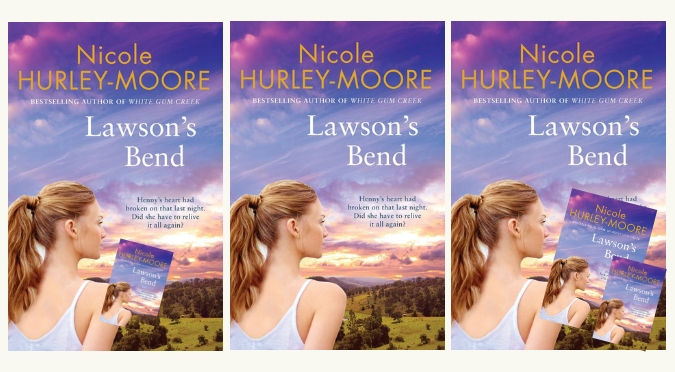 The wait is over for the next read from the bestselling author of White Gum Creek,
Nicole Hurley-Moore
Lawson's Bend is out now in eBook and paperback
Read an excerpt below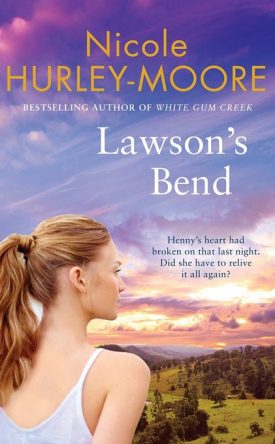 For a long time Lawson's Bend had held little for Henny. Almost ten years ago she'd got out and vowed never to come back. But sometimes things change…
In the hot summer of 2008, Henny Bolton loses her best friend on a night they should have been celebrating their futures. It's a loss about which she remains grief-stricken.
Right after the accident, Henny flees the small country town and true to her word, she's not been back.
Stephen Drake never left Lawson's Bend. He once had ambitions for a different life but staying close to family became more important after that tragic night.
But when Henny's mother dies suddenly in a fall near the old quarry, and Henny is forced to return to Lawson's Bend, it's apparent that questions need to be asked. Was it really an accident?
Her plan was to get out of town again as quickly as possible. But then there is Stephen…
Excerpt from Lawson's Bend by Nicole Hurley-Moore
Henny Bolton drew in a deep breath as she passed the shabby Welcome to Lawson's Bend sign on the side of the road. The sign was lopsided, as if one of its posts was giving way, and the faded wording echoed the sentiment that it had been a long time since anyone was truly welcomed here. It had been years since she herself had been back, and if fate hadn't sent her a curve ball she wouldn't be here at all.
For a long time Lawson's Bend had held little for Henny. Almost ten years ago she'd got out and vowed never to come back. But things change and some vows have to be broken.
The gums that lined both sides of the road began to thin as she neared the town. Henny glanced over and saw that the Wright's old place still sported a front yard full of cars in various states of disrepair. The whole property was looking run-down, from the old weatherboard in desperate need of a coat of paint to the knee-high weeds straggling in the otherwise barren front garden. She supposed it just went to prove that some things never change, and felt a twinge of both comfort and sadness in the thought.
Henny slowed as the main town came into view. Other than a couple of new houses on the edge, everything looked the same. It wasn't the biggest town in this neck of the woods but it wasn't the smallest either. There were about seven thousand residents, and if you counted the outlying areas you could probably add another ten thousand. Looking down the main street you could see the old mansion on the hill that presided over the entire town, giving the whole place a touch of bygone elegance. Lawson's Bend survived on a mix of farming families, niche businesses and a small hospital, as well as an assisted-living and aged-care facility that catered for the residents of the town and surrounding area. It was a pretty place, nestled between rolling hills, long paddocks and vineyards, but to Henny, once you looked past the aesthetics there was a feeling of perpetual loss hanging over it like a great dark cloud.
Some wouldn't agree; they would say that Henny was being melodramatic, and just because the town had many senior residents didn't mean that the entire population was ready to keel over at any moment. But Henny knew better; death was part of the fabric of the town, and those who didn't know that must be newcomers to Lawson's Bend.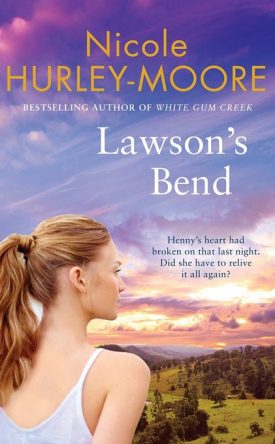 Nicole Hurley-Moore
Historical, Fantasy and Contemporary Romance Author
I'm a hopeless romantic who is enchanted by romance no matter the time period or realm
Read more about Nicole, her books, where to find her on social media and where to buy Lawson's Bend
Subscribe to receive our occasional blog posts by email and
Never miss a new book release!
Stay up-to-date on the latest Australian fiction releases and news