Kaye Dobbie Answers the 5 Big Questions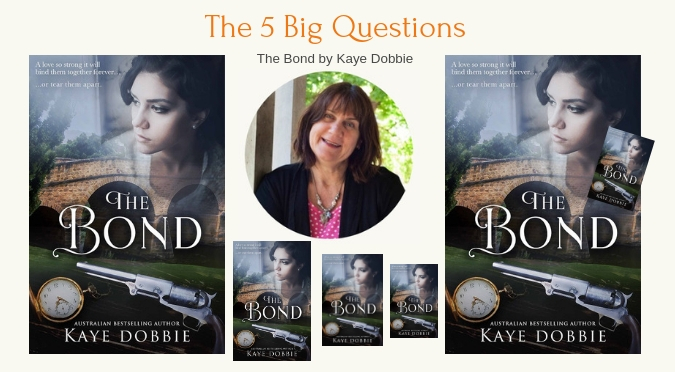 A love so strong it will bind them together forever…
or tear them apart.
Kaye Dobbie's latest release is out soon
We asked Kaye the 5 Big Questions about
The Bond
Kaye Dobbie has been writing professionally ever since she won the Big River short story contest at the age of 18. Her career has undergone many changes, including Australian historical fiction under the name Lilly Sommers, to romance written as Sara Bennett and published in the US and Australia. Her books  have been translated into many languages. She is currently writing under her 'proper' name, Kaye Dobbie, and is published by Harlequin (Mira) Australia and Weltbild in Germany.
Kaye lives on the central Victorian goldfields, where she creates her stories and in her spare time researches her family tree.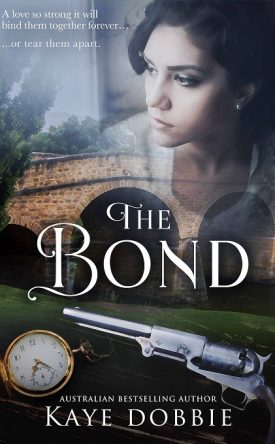 1835. It begins with a wish made on Midsummer's Eve, Richmond Bridge, Van Diemen's Land.
Orphaned Rachel, daughter of a bushranger, doesn't know that the man she falls in love with isn't the hero she believes him to be. After they marry, their happiness is torn asunder when Will's terrible secret is revealed.
With Will gone, Rachel travels to the Port Phillip District to make a life there. As the years pass, their lives separate and intersect, but always there is the bond. Like an unbreakable thread, it stretches between them, holding the promise of a happiness that seems just out of reach. In her loneliness, Rachel turns to another man, while Will returns to his origins, hunting down criminals and bringing them to justice.
Eventually fate brings them together again. Rachel, once more by Will's side, longs to regain the love she once lost. But Will may never be able to put aside his hurt and forgive her, no matter how much he wants to.
Can they resolve their differences at last? Can the wish Rachel made on that long ago evening finally weave its magic?
Out in eBook and paperback on 7 July and you can pre-order your copy now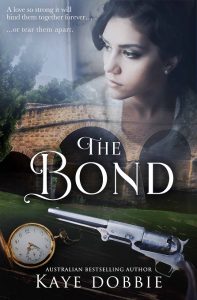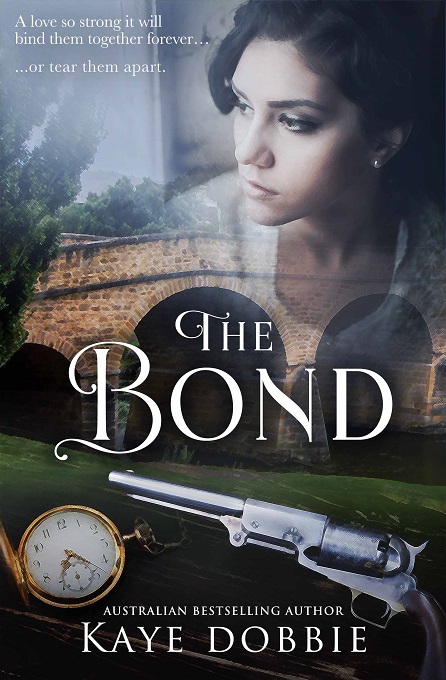 The 5 Big Questions
How long did it take you to write the book?
The Bond was first published in 1995 and it took me a year to write. Lots of research in there about early Tasmania and the Port Phillip District (Victoria). I remember going through many drafts to get it right.
What was the most difficult or complex aspect of writing your book?
The book covers aspects of the lives of early white settlers in Port Phillip, as they moved to take over land ever further from Melbourne. Some of the stories of the treatment of the original inhabitants are shocking. Although the incidents I mention only take up a small part of the story, I still wanted to do them justice. The difficulty was writing about them with modern sensibilities in mind, while still trying to be true to the times.
What gave you the most pleasure when writing your book?
Definitely the love story between Will and Rachel. I enjoy a good love story and this one is very angsty, with dark secrets and betrayal in the mix. Reading it again while making corrections for this self published reissue, I was just as caught up in it as the first time.
Are you nervous when a new release comes out?
Very nervous. You want people to love your book but you can't please everyone. I think you just have to hope that most readers will enjoy it.
What's the best thing a reader could do if they enjoyed your book?
Write a good review!
Kaye Dobbie
Multi-Published, RuBY Award Finalist Author
Captivating historical and contemporary family sagas
Read more about Kaye, her books, and where to find her on social media
We'll be bringing you an excerpt from The Bond on release day, 7th July 2019
but in the meantime…
Subscribe by email to receive our occasional blog posts 
and never miss a new book release!
Stay up-to-date on the latest Australian fiction releases and news