Just an Ordinary Family – New Release from Fiona Lowe
Published:
February 24, 2020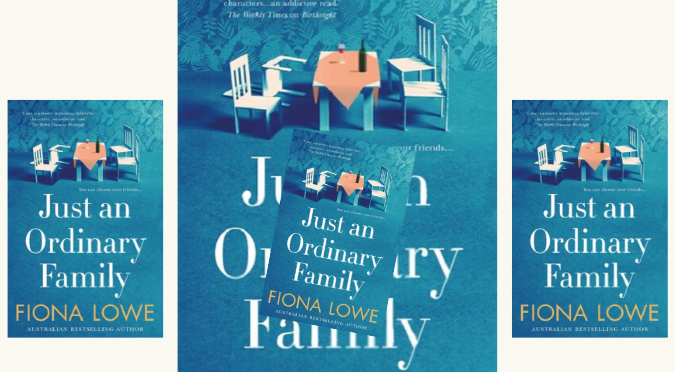 A tensely negotiated story of family ties, betrayal and sacrifice
Just an Ordinary Family
by Fiona Lowe
Out now in paperback and eBook
We've got an excerpt for you!
Plus Fiona shares a few words with us and also answers The 5 Big Questions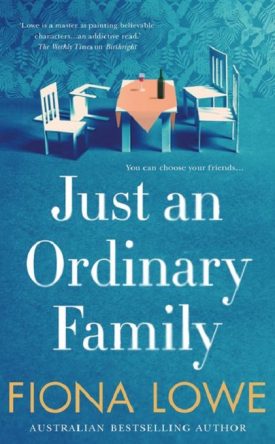 Liane Moriarty meets Jodi Picoult in this tensely negotiated story of family ties, betrayal and sacrifice.
Every family has its secrets…
Alice Hunter is smarting from the raw deal life has thrown her way: suddenly single, jobless and forced to move home to her parents' tiny seaside town. And now she faces an uncomfortable truth. She wants her twin sister Libby's enviable life.
Libby's closest friend Jess Dekic has been around the Hunter family for so long she might as well be blood. She's always considered herself a sister closer to Libby than Alice ever could be…
Libby Hunter has all of life's boxes ticked: prominent small-town doctor, gorgeous husband and two young daughters. But when she is betrayed by those she loves most, it reveals how tenuous her world is…
For Karen Hunter, her children are a double-edged sword of pain and pride. She's always tried to guide her girls through life's pitfalls, but how do you protect your children when they're adults?
As the family implodes, the fallout for these four women will be inescapable…
A few words from the author
I'm fascinated by people and what makes them tick. Let's face it, we're all muddling through life, trying to do our best. The thing is, sometimes our best falls far short of other people's expectations and that's when the problems start. I'm always interested in how one event can generate so many disparate reactions based on people's beliefs and experiences and oh, don't we all have an opinion! You only need to spend three minutes on Twitter to learn that.
In Just an Ordinary Family, I explore family ties, close female friendship and the complexities of modern relationships. How messy it can get when people have different approaches to life and love. What is right? What is wrong? Can it ever be that simple? Alice, Libby, Jess and Karen learn that life is far from simple and that one action generates many reactions. Some you can recover from, while others have long and far-reaching consequences. I hope you enjoy, Just An Ordinary Family.
Excerpt from Just an Ordinary Family by Fiona Lowe
Prologue
The dazzling dance of sunshine on water so entranced Karen Hunter, she misjudged the width of the double pram. One moment the outside wheels were firmly connected to the concrete path and the next they were suspended in air. The pram teetered violently. Red hot fear streaked through her. Throwing all her strength behind it, she wrenched on the handle, hauling the heavy pram back onto the safety of the footpath. The ensuing momentum vibrated through the tightly coiled suspension springs and the pram bounced wildly.
With her heart pounding as though she'd just run a race, Karen frantically peered into the pram to check her precious cargo. Both babies remained tucked up under their hand-embroidered blankets, sound asleep and utterly unperturbed by their rocky ride. She slumped in relief, her heartbeat beginning to settle.
'No one ever tells you how hard these things are to drive, do they?' a voice said behind her.
Karen turned to see a woman of similar age pushing a regular pram. 'No one tells you that being a mother's both exhilarating and terrifying. Today's the first time I've taken them out on my own and I almost tipped them onto the road.'
The woman laughed. 'Don't worry, that's what the straps are for.'
Karen envied her easy manner. 'You sound a lot more experienced than me.'
'Perhaps on pram pushing. Dan gets colic so we walk a lot. We're on our way to the new mum's group.' She pointed at the building further down the street. 'You must be Karen.'
Karen's heart began to pound again. How did this woman know her name? Recently arrived in Kurnai Bay from Melbourne, she wasn't used to her neighbours knowing her name, let alone a complete stranger.
But the woman didn't seem to notice Karen's unease. 'I'm Hilary van den Berg. It's great to meet you. Eileen said you were joining our group. I made you a welcome casserole four days ago, though it turns out the hardest part isn't the cooking, but actually getting into the car to deliver it to you.' The woman leaned in conspiratorially. 'If Eileen asks about it, can you tell her you got it? I promise Ken will drop it over to you tonight.'
Hilary's rapid-fire speech generated so many questions, Karen didn't know where to start. Granted, she was sleep deprived and she and Peter had spoken to a parade of real-estate agents, tradesmen and utility providers during the previous ten days, but she was certain she hadn't met an Eileen.
'Who's Eileen?'
'The health centre sister.' Hilary laughed. 'I'm not surprised you can't remember who's who. With twins, you must have double baby brain.'
'Something like that,' Karen said faintly. Most days she had no idea if she was coming or going.
'Twins have always been my secret wish.' Hilary stroked her own baby's head. 'I'll never tell Dan, but I was disappointed when I found out I was only cooking him. You're so lucky!'
Karen winced. Luck was such an arbitrary event—one person's luck was too often another person's misfortune, but she couldn't think about that. Couldn't dwell on the heartache and regrets. Her focus must be her daughters and creating opportunities for them both to thrive.
'I thought I was only having one baby right up until two minutes after I delivered her.'
Hilary's eyes widened. 'Crikey! Have you got over the shock yet?'
Karen thought about the rollercoaster ride of the last nine weeks, including the unexpected move. 'Not really.'
'Can I peek?'
Apparently, it was a rhetorical question, because before Karen could say a word, Hilary was pushing back the pram covers and peering in.
'Oh, Karen,' she breathed. 'They're gorgeous. What are their names?'
'Libby's the eldest and she's under the lemon blanket.'
As if Libby knew she was being discussed, her blue eyes popped open, her lips widened into a beatific smile and then she gurgled.
'Aren't you a bright spark,' Hilary cooed. 'You look like you know what you want.'
Karen thought anxiously about Libby's intensity—she was either in a fury or laughing in delight. 'She's knows what she likes and dislikes.'
'It's a bit scary the way they arrive with their own distinct personalities. I wasn't expecting that. I thought I'd have more of an influence in moulding Dan's character but after six months of motherhood, I'm already wondering if parents have any say in their children's personality.'
Karen's gut churned. 'Of course we have a say. We must have a say!'
Hilary blinked, momentarily startled by the emphatic response. 'Let's hope you're right and I'm wrong, because right now, Dan thinks all he has to do in life is bat his baby blues and everyone will drop everything and come running.' She turned her attention to the second twin. 'And who's this cutie?'
'Alice. She's our precious surprise.' Unlike Libby, Alice didn't stir, although her eyes roved under her almost translucent lids.
Hilary glanced at Karen, unasked questions clear in her eyes. 'She's a lot smaller than her sister.'
'Yes.' Karen left it at that as a familiar guilt pulled tightly around her. It was her fault Alice had failed to thrive.
The paediatrician's words were never far away: 'With such a low birth weight, there's a high risk of developmental delay.'
'Do you mean brain damage?' Her husband, Peter had asked the question Karen had been too scared to voice.
'I'm constantly surprised by the remarkable resilience of the human body,' the doctor said. 'The fact Alice is alive is a miracle in itself. The best thing you can do is take her home and love her.'
Karen slipped her finger against Alice's palm, welcoming the tight and reassuring grip of her tiny hand. Once again, she silently made the promise she'd made each day for weeks.
I'll make things better, Alice. I'll keep you safe and protect you. Always.
Chapter One
January
Alice Hunter sneezed into her shoulder three times then shivered—a sure sign she was sick. These were the moments when she missed being a kid. When she was growing up, her mother had strict rules about illness and one of Karen's favourite sayings had been, 'If you can stand and argue with me about going to school, you're well enough to go.' Many times, Alice had reluctantly stuffed her bag with books and stomped out the door. But whenever Alice had spiked a temperature, Karen had always tucked her up in bed and fed her chicken soup.
'Table seven.' Jake, the chef and owner of the restaurant, slid hot plates onto the pass and frowned at her. 'You look like crap. Don't give whatever it is to the customers.'
'Gee, thanks. And here I was thinking you might make me some immune boosting soup.'
'You're lucky I'm not making you work a double shift.'
Not for the first time, Alice wondered how the life she'd envisioned for herself had come to this. Despite her best laid plans, she was back in Kurnai Bay, living in her childhood home and working four casual jobs. Waitressing during the summer crush was the worst of them…
Buy Just an Ordinary Family
Every family has its secrets – a tensely negotiated story of family ties, betrayal and sacrifice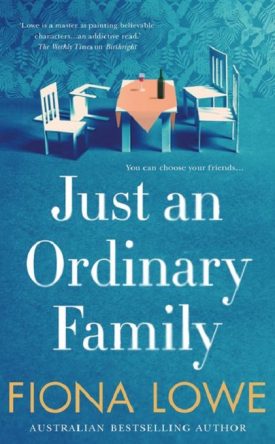 Fiona Lowe answers The 5 Big Questions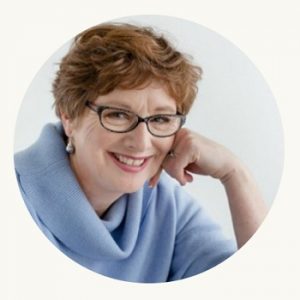 Multi-Published, International Award-Winning Australian Bestselling Author
Small country towns featuring real people facing tough choices and how family ties impact on their decisions
How long did it take you to write the book?
Just An Ordinary Family is a complex novel of 500 pages. When you add up research, writing and editing, it's took about a year to write.
What was the most difficult or complex aspect of writing your book?
The entire thing! Actually, with two weeks before I was due to hand the book in for the first time, I realised I had written myself into a massive plot hole. There was a long round-table discussion late into the night with my husband and eldest son, who was fortunately at home, and it took three minds to nut it out.
What gave you the most pleasure when writing your book? 
Typing The End. Not entirely kidding, there. I got a LOT of joy writing the scenes with Bruno the greyhound, the young children and Alice. Kids tell it like it is and I like seeing the world through their eyes. OH! Oh! I just remembered. I got enormous pleasure sailing around the Gippsland lakes on a 26' yacht, which was all necessary research. Truly!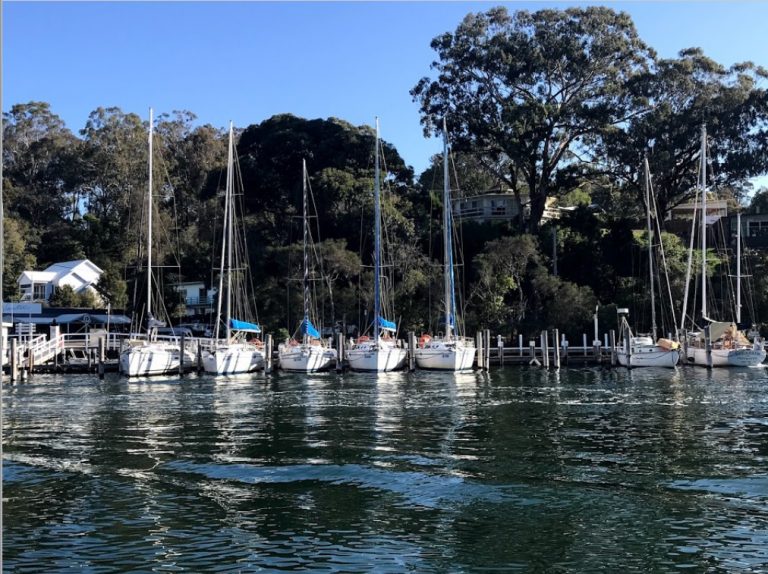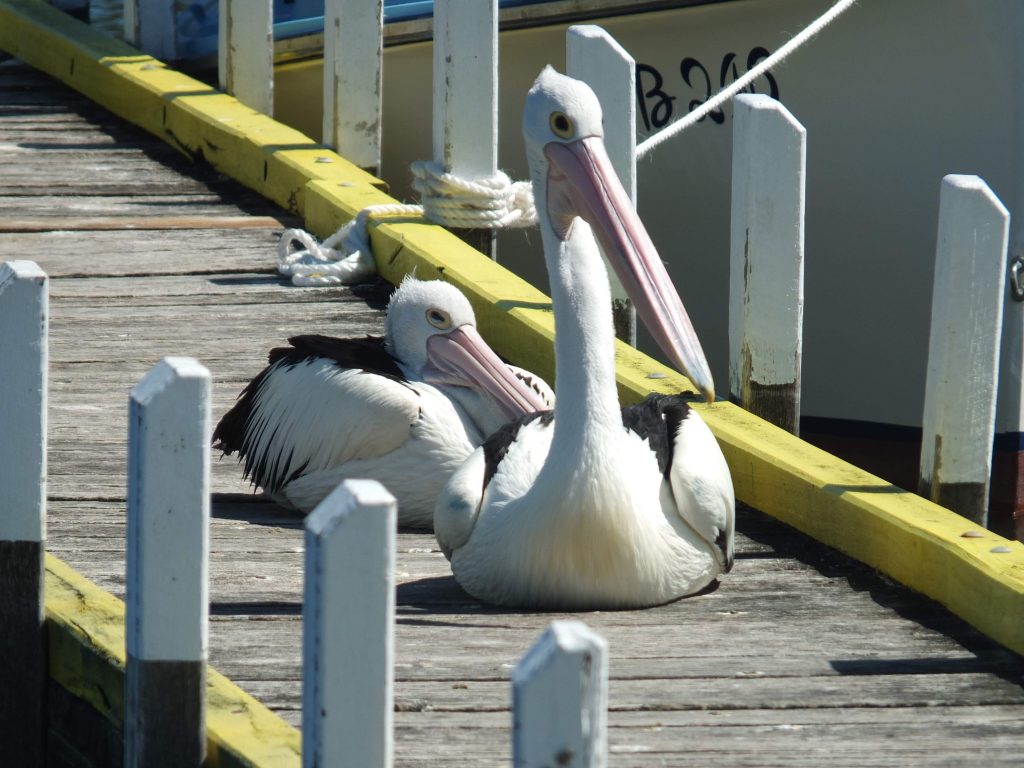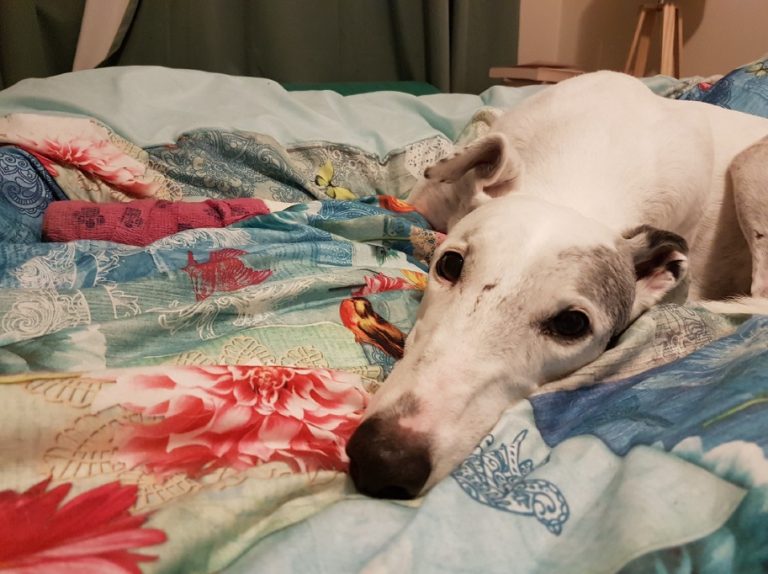 Are you nervous when a new release comes out?
Always. Although JUST AN ORDINARY FAMILY had been getting a lot of pre-release love from reviewers so that settles some of the nerves.
What's the best thing a reader could do if they enjoyed your book?
Tell their friends they need to buy themselves a copy or if they can't afford that encourage them to ask their library to order a copy. Honestly, word of mouth is the most powerful publicity a writer can get.
Read more about Fiona Lowe and her books and discover where to find her on social media
Subscribe by email to receive our occasional blog posts 

– and never miss a new book release!
Stay up-to-date on the latest Australian fiction releases and news