How Many Books Have You Written (2nd round)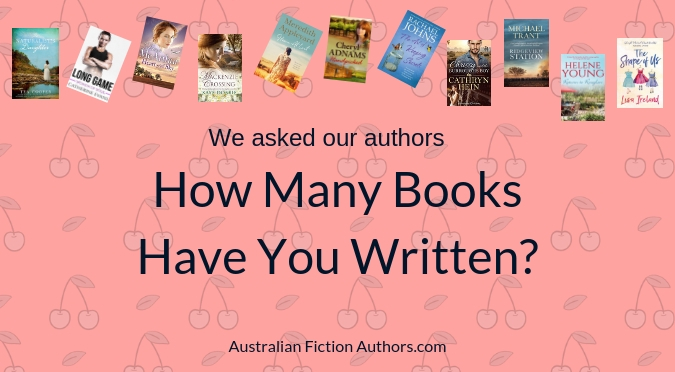 Following on from our post How Many Books Have You Read So Far This Year? we asked more of our group of authors here on Australian Fiction Authors how many books they have written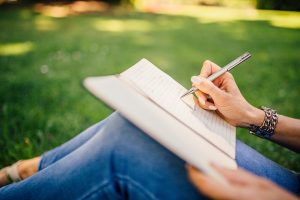 The answers are a wonderful insight into Australian authors and how they go about their business, some writing in many genres or heading for new genres, and always fulfilling their creative wells
Tea Cooper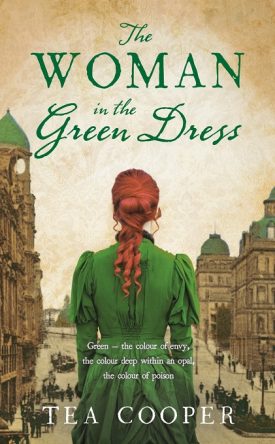 Australian Bestselling, Award Winning Author
Historical fiction – from the ocean to the outback
How many books have I written?
More than are published!
I began writing Australian contemporary stories but the tantalizing stories of the town where I live, Wollombi lured me away and so I began to write Australian historicals. The first was published as an ebook — Lily's Leap, then Matilda's Freedom and Forgotten Fragrance followed. That's three.
Then it was time to try my hand at something longer, based on the rural myths and snippets of the past I began bowerbirding.  The Horse Thief came out in 2015, and any ideas of contemporary stories vanished as I delved deeper into the history of the Hunter Valley, NSW. The Cedar Cutter and The Currency Lass followed. That makes six.
By then the way the past and the future intertwined had captivated me and I wrote The Naturalist's Daughter as a dual-timeline, two stories set 100 years apart but inextricably interwoven. The Woman in the Green Dress came next, another dual-timeline, and I am currently finishing the edits on another, my 2019/2020 release, The Girl in the Painting.
So how many books do I admit to writing? Nine! (The rest reside in a folder called 'Novel Attempts').
There are another two in the pipeline. The Cartographer's Secret, the story of a girl who lives in the shadow of her father's obsession with Ludwig Leichhardt and No Name, an increasing pile of interesting odds and ends about the history of Australian Mega-fauna!
Read more about Tea Cooper, her books, and where to find her on social media
Catherine Evans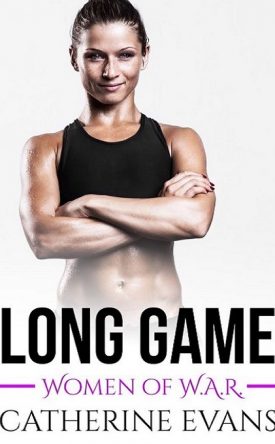 Australian Rural, and Country to City Romance Author
Fiction, farming, families
Under my name, Catherine Evans, I've written 4 published stories – A Healing Season, Long Game, Storm Struck, and a collection of short stories, A Pocket of Pebbles. Catherine Evans writes with a rural flavour and most stories are sweet and suitable for all ages.
I also cut loose and write erotic romance and erotica, under the pen name Cate Ellink. There's about a dozen stories some with happy ending (erotic romance) while others are scenes or have ambiguous endings (erotica).
It may seem odd to write such vastly different types of stories, but that's me. I have an eclectic mind and a science background, so I don't feel any prudishness about biological functions, and I dislike the way society hides so much that should be natural. When I write as Cate Ellink, I don't hold back much at all, so if that's not your scene, I'm completely happy for you not to ever read Cate's books. It's why I use two names—most of my friends and family struggle with my wild side.
Prior to creative writing, I worked in agricultural research, where I wrote about soils, soil microbiology, farming systems, and agricultural practices.
Read more about Catherine Evans, her books, and where to find her on social media
Cheryl Adnams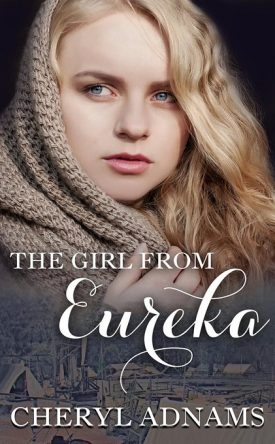 Australian Author
Author of rural romances and now also historical fiction with The Girl from Eureka and The Bushranger's Wife
How many books have I written?
Well, I have my three Muller's Field books, the final of which, "Handpicked", I self-published. Then there's "Common Ground" which is a much more serious story about PTSD. My Christmas novella "The Billionaire's Christmas Gift" is one my favourites and takes place in a homeless shelter and there's also the free short story in a bind up with several other Random Romance authors.
More recently my first Australian historical novel was released, "The Girl from Eureka" which will soon be followed up with "The Bushranger's Wife" due out in August this year. But the question is "how many have I written?" I have at least three more stories which are completed that I have either never submitted or have yet to find a home for one reason or another. Some were written a long time ago and therefore need a lot of work, others I haven't decided yet whether to submit or to self-publish. I'll often work on more than one story at a time, but eventually one of them gets pushed aside while the other takes precedence. One day those unpublished books might see the light of day. Maybe not. But I'll still go back and read them for my own enjoyment.
Read more about Cheryl Adnams, her books, and where to find her on social media
Kaye Dobbie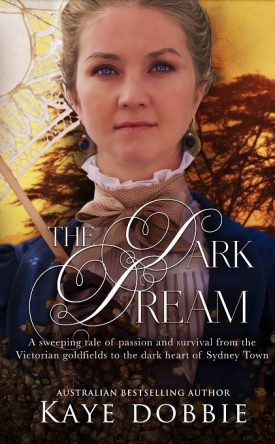 Multi-Published, RuBY Award Finalist Author
Captivating historical and contemporary family sagas
My long career started with Mills & Boon in London. I wrote 6 historical romance books for them, some set in England and some in Australia. At the time it was difficult to be a published popular fiction author in Australia writing about Australia, but things changed, and I moved on to doing just that. The Glass House was my first effort, a big saga of a book, followed by The Bond and then The Dark Dream. I then moved into Tasmanian time travel, with When Shadows Fall, and ghostly shenanigans with Footsteps in an Empty Room. Later came Whispers from the Past.
Australian publishing went through a major slump around then, so I looked overseas again, this time to Avon in the USA. My first historical romance under the name Sara Bennett, was The Lily and the Sword, and this was followed by 14 more. Oh my those covers! I also wrote in other genres—paranormal and erotica.
Recently I have been writing Australian fiction with dual timelines. These Harlequin Mira books are under my Kaye Dobbie name. I'm up to 4 books, Colours of Gold, Sweet Wattle Creek, Mackenzie Crossing and Willow Tree Bend. I have number 5 coming out next year—The Road to Ironbark. I am also busy self publishing under all of my pennames, something I'm finding very enjoyable.
So how many books is that? 39! And that's not counting novellas and short stories. My bookshelves are groaning and I'm not done yet.
Read more about Kaye Dobbie, her books, and where to find her on social media
Meredith Appleyard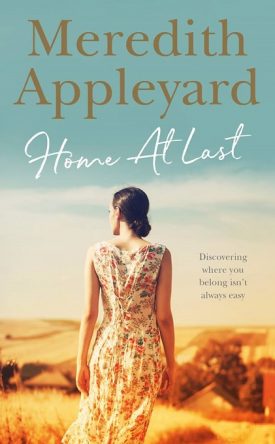 Bestselling Author of The Country Practice
Using her experience and fascination of providing health care to rural communities in her stories
Proud to say I have four books published! Number five (working title In The Absence of Grace) is with the publisher, and number six has been started. No working title yet but plenty of ideas.
All my published books have been translated into the Czech language.
I have to admit I sort of 'fell' into the Australian Rural Romance genre with my first book, The Country Practice. When I began writing it, many years before it was published, ARR wasn't the prolific genre it is today. Turned out it was a perfect fit for me.
Building stories around a medical/nursing theme came naturally because I'd been a registered nurse for the career I had before I became a writer.  And most of my practice was in country health settings. I feel like I know small country hospitals inside out.
The Country Practice and The Doctor Calling were tributes to doctors working in solo and small country practices. It takes a special kind of person to make a success of it.
No Job For a Girl  and Home At Last were inspired by my love of the outback and the time I've spent working there. There are many challenges to overcome when you're delivering health services in remote locations.
The book I'm working on now is set in country South Australia, and there will be romance!
Read more about Meredith Appleyard, her books, and where to find her on social media
Rachael Johns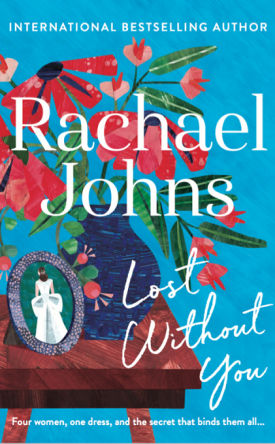 Award Winning International Bestselling Author
Romance and Women's Fiction
I lost count of the number of books I wrote BEFORE finally getting my first one picked up, but since that magical April Fools Day in 2011, I have published twenty-three books of varying length and genre. The majority of these have been in rural romance and women's fiction (or life-lit as I prefer to call it) but I've also written a couple of cowboy novellas, a biker book in a series with author friends Jackie Ashenden, Megan Crane and Maisey Yates (that was a challenge as a bit out of my comfort zone) and also fulfilled a life long dream of writing for Mills & Boon, when I had three romances published in their Special Edition line. No matter what genre though, all of my books are relationship stories that explore the complex interactions between people, whether they be lovers, sisters, friends or even strangers!! Through writing I've not only met many wonderful authors and readers who have become friends but also changed the way I think about the world as I explore topical issues in my books.
Read more about Rachael Johns, her books, and where to find her on social media
Michael Trant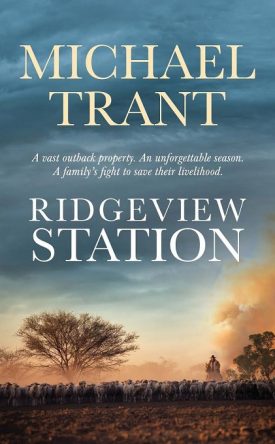 Australian Rural Fiction Author
Using his own experiences and humour to tell stories about life on the family farm
So far I've only the one book published. It took about three years and a few rejections to get Ridgeview Station on shelves in 2017, and has been an amazing experience and very humbling. Since then I've been working on three other novels, all based in the rural landscape in one form or another, as well as a series of fantasy novella's that draw from Australian folklore and history. One is on submission, and I'm working on another to pitch in September, so cross your fingers for me please. Hopefully I'll have something new out there soon.
I think in everything I write there will always be some Australiana in it, whether it be landscape, characters or events. We have such a unique setting here and there is so much to draw on, and no matter how comfortable life may be in Perth with fast internet, food delivery and all the other perks of city living, I'm always drawn back out bush sooner or later to recharge. In fact my latest novella's first draft was handwritten whilst sitting in a tractor at work. And I didn't even hit anything!
Read more about Michael Trant, his books, and where to find him on social media
Cathryn Hein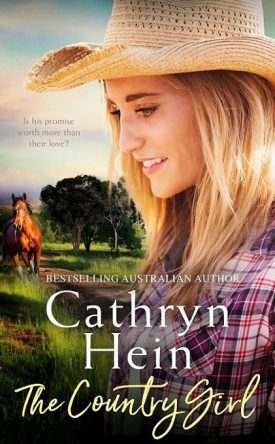 Bestselling Rural Romance and Romantic Adventure Author
Taking your heart on an adventure…
Like many (most?) authors, the number of books I've written versus the number of books I've had published is quite different.
On the written front, there's heaps! I have thirteen published books but I think I'd written at least five novels before my debut Promises was picked up by Penguin Australia (now titled The Horseman's Promise). None of those five have been published, nor will they ever be. One, they're mostly terrible, and two, I've pinched all the good bits and used them in other books. Heart of the Valley, for example, is a reimagined version of the second full-length novel I wrote, while the character of Granny B, who first appeared in Rocking Horse Hill and has since featured in many of my Levenham-set books, is based on (evil) Aunt May, a character from an unpublished novel with the truly awful title of Faithless.
Most of my unpublished works are rural romances, but I do have one urban-set romance featuring a cook heroine and surfing butcher hero. It's not my best work – even my girlfriend, who loves all my stories, disliked that one – but it had one scene that I adored so much I just had to pinch it for The Country Girl (the tortelli di zucca scene, for those wondering). I also have another romantic adventure in the vein of The French Prize that's unpublished, although I plan to change that status.
Books take a lot of writer sweat and time to write, but even if they're never published, they never go to waste.
Read more about Cathryn Hein, her books, and where to find her on social media
Helene Young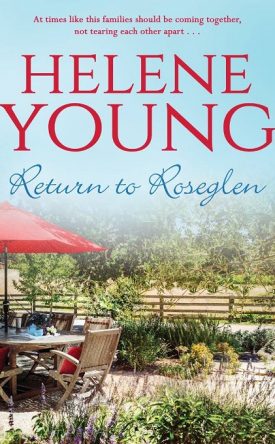 Multi Award-Winning Australian Author
Writer, pilot, sailor and photographer weaving my experiences into my stories
I remember the absolute delight of holding my first published book in my hand in 2010. I'm up to number seven now and working on number eight and it's still such a thrill, and an honour, to be able to connect with others through my stories.
That first book, Wings of Fear (Border Watch), is a romantic suspense and set in the world of airborne coastal surveillance – something I know a little bit about being a pilot flying the same aircraft and in the same region. It's the first in a three book series including Shattered Sky, and Burning Lies.
I love reading books with suspense and drama so I'd naturally gravitated towards writing romantic suspense, but I also love exploring human nature and the intricacies of relationships, particularly family relationships. After the Border Watch series I wrote another three books – Half Moon Bay which is a standalone story, followed by Safe Harbour and Northern Heat, which are loosely linked.
My seventh book, Return to Roseglen, took me in a slightly different direction into women's fiction and the relationships in families at a time when the matriarch is coming to the end of her life. At the time I was writing the story I lost my mum, my mother-in-law and another elderly friend so much of the emotion in that story was heartfelt. It was very satisfying to explore different themes and I'm working on another women's fiction for release in 2020.
Read more about Helene Young, her books, and where to find her on social media
Fiona McArthur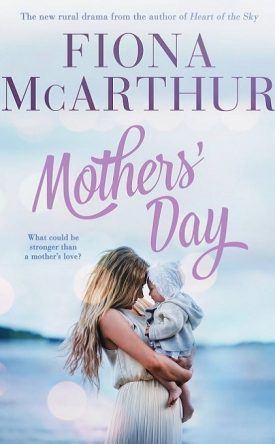 Multi-Published International Bestselling Author
Good Medicine…rural/remote Australia…heartwarming romantic drama
How wonderful to read the book journeys of so many amazing authors. When I add my completed titles they come to forty-five novels offered by three publishers and two non-fiction self-published short books on birth. See my book list here
In the twenty years since I was first accepted by Harlequin with my core story of midwife/doctor romances in the rural setting, think A Country Practice vs Call The Midwife, I've written thirty-five novels for my lovely English romance editors and two series bride books for the equally delightful US based TULE.
The shorter format is usually faster for me to write and faster to edit and I enjoy the change up from my longer novels. I plan to write and savour at least one shorter romance novel a year lying pinkly up on my couch with my corgis (I don't really have corgis or a couch) but like the late Barbara Cartland I enjoy the simplicity of a romance as well. Shame I don't have her speed of production.
I've just been contracted for my seventh rural/remote medical fiction with Penguin Random House, set in far west Queensland again, and we're off to Winton on Wednesday. I love the drama that comes from rural and remote medicine and adore the travel and experiences in the research. My PRH non-fiction AUSSIE MIDWIVES was my most exciting research adventure and they even flew me to Thursday Island.
To finish I'd like to share my excitement with The Desert Midwife, set around the majestic Uluru, hit the shelves on the 16th July. With my longer books it's the strength of characters and loyalty of the outback heroes and the multigenerational women's friendships which are such a part of what Penguin calls my 'Contemporary Fiction'. I wish you joy in your reading.
Read more about Fiona McArthur, her books, and where to find her on social media
Lisa Ireland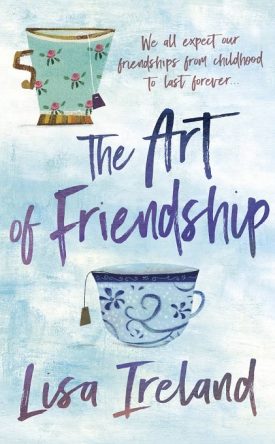 Australian Bestselling Author
Getting to the heart of female friendship and the lives of women
I have five books published so far – three rural romances and two commercial women's fiction.
The decision to write in two separate genres wasn't really a decision at all – it happened completely by accident! My first book, Breaking the Drought, was inspired by a year I spent living in a small country town. I wrote the first draft of the book in 2006 and at that time I was completely unaware of the rural romance genre. I simply wrote a love story based on a city girl who moves to the country. Once the book sold to Harlequin's Escape imprint, the publisher was keen for me to continue writing rural fiction. After my third rural romance I had a strong idea for new book, but there was a problem, well, two problems actually. The book didn't have a rural setting and it wasn't a romance! I set the idea aside and started another rural book but the new idea kept niggling at me until I set my "RuRo" aside and began to write it. That book was The Shape of Us, my first commercial women's fiction book. It was contracted by Pan Macmillan, who asked me to write a second women's fiction for them.
I love writing in two different genres. It means my writing life is never dull!
Read more about Lisa Ireland, her books, and where to find her on social media
~
Subscribe by email to receive our occasional blog posts 
and never miss a new book release!
Stay up-to-date on the latest Australian fiction releases and news