How Many Books Have You Written? (1st round)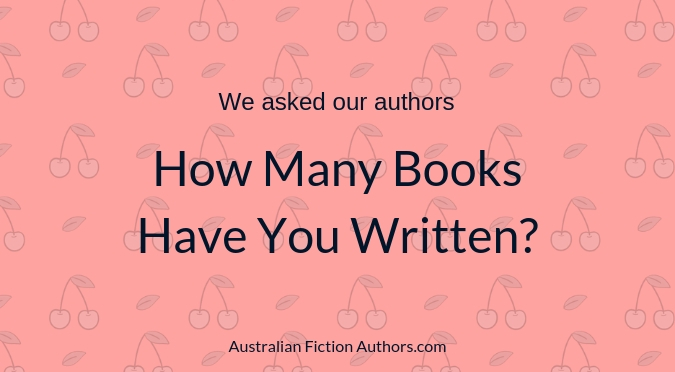 Following on from our post How Many Books Have You Read So Far This Year? we asked our Australian Fiction Authors how many books they'd written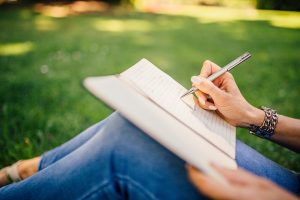 The answers are a wonderful insight into Australian authors and how they go about their business, some writing in many genres or heading for new genres, and always fulfilling their creative wells
Lily Malone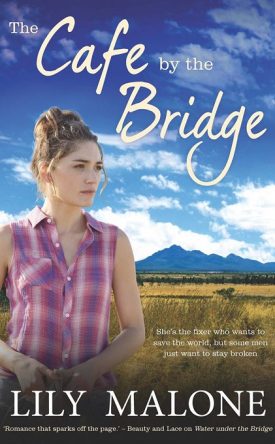 Australian Fiction Author
Contemporary. Country. Australian.
I've written 8 published stories across 3 genres: rural romance, contemporary romance, and romantic comedy/cozy mystery.
I started with a rural romance (His Brand of Beautiful) before I even knew Rural Romance was a thing! How cool that I was trendy, or on trend, before I knew the trend existed 😊
I was born in, and live in, a small town so all my stories have been country stories because that's what I know. I can't see myself ever writing about a character who loved lipstick and high heels, and drank cocktails in city bars, or worked in fashion or high-powered PR. I don't know those worlds, although I can admire them in other writer's stories (and I can definitely sample the cocktails).
My self-published books are the cosy-mysteries. They're the Butterfly House series, currently existing of two books: Who Killed The Bride? and Who Killed The Movie Star?
When I think about my next books, one of my ideas is to write a middle-grade series for young teens, something along the lines of Emily Rodda's Deltora Quest series.
Read more about Lily Malone, her books, and where to find her on social media
~
Rosie Mackenzie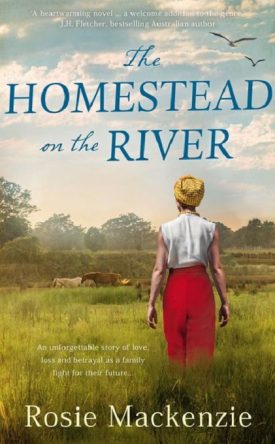 Australian Author
An exciting new voice in historical fiction
I myself have published three books. A memoir, Can My Pony Come Too? about my life in Ireland, Australia and Papua New Guinea. I also wrote a novel set in Papua New Guinea in the 1960's called Bird of Paradise. I wrote these under my name Rosemary Esmonde Peterswald.  Both published by www.ballynastraghbooks.com.au
Harlequin Mira have published my novel The Homestead on the River under my nom de plume Rosie Mackenzie which came in January this year.
Together with my husband Rob Peterswald I have published six photographic coffee table books on sailing, seafood and wine set in Tasmania, east coast Australia and the Mediterranean. They are From the Sea, Beyond the Shore, Sea Dreams in the Western Mediterranean, Sea Dreams in the Adriatic and Fifty Romantic Havens in the Med. All published by Ballynastragh Books under the names Rob and Rosemary Peterswald.
As I write this Rob and I are on our boat Linna sailing in The Ardennes in France compiling our next photographic book, this time on the Canals of Europe.
Combining sailing and writing has been great fun for us both.
Read more about Rosie Mackenzie, her books, and where to find her on social media
~
Alissa Callen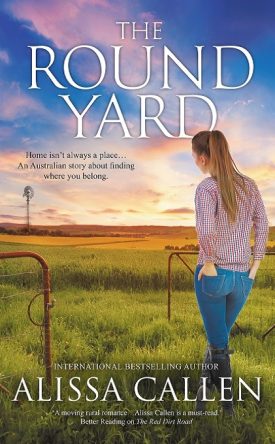 USA Today and International Bestselling Author
Rural and Small Town Fiction
Dusty roads. Secrets. Romance.
Between single title stories and novellas I have published 16 books that all fall under the small town and rural fiction genre banner. For Penguin Random House I have written Beneath Outback Skies and Down Outback Roads which are part of my Outback Dust series. For Tule Publishing I have a Wildflower Ranch series that features 6 books set in the Montana mountains. My next 4 book series for Tule will be called Wildflower Creek and this will take place in the Texas hill country.
For my current HarperCollins Woodlea series I again feature an Australian setting based on where I live in the beautiful central west of NSW. This series has 3 novellas of which 2 are perma-free (The Purple Hills is free and out now and The Silver Creek will be available Nov 2019). The series also includes three full length stories which can be read in any order. The fourth and final Woodlea book is called The Boundary Fence which will be out February 2020. My next Aussie rural series (and you heard it here first 😊) will be set in a scenic Snowy Mountain valley and centred around the small book town of Benalla.
Read more about Alissa Callen, her books, and where to find her on social media
~
Cassie Hamer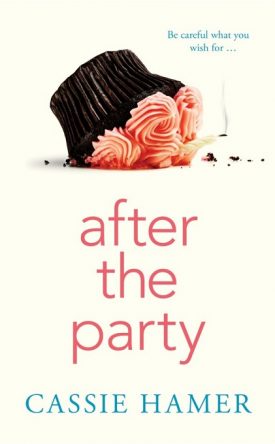 Australian Author of Women's Contemporary Fiction
Stories that take you behind the white picket fence… 
I always wanted to write women's contemporary fiction – and my debut novel, After the Party, sits firmly in that camp, as will my forthcoming title in 2020. Women's fiction incorporates all the things I love in a novel – humour, romance, drama, intrigue, and a focus on relationships. However, my 'journey' into the genre was long and winding, with a few detours along the way, namely in the form of short stories.
In 2013, when I started my Masters in Creative Writing, I'd barely read a short story, let alone written one! As I reader, I like closure and neat endings – something a short story rarely offers. But over time I came to love the economy of the form. In a short story, every word must fight for inclusion, and the best of them really demand the reader participate in making meaning. I grew to love that challenge and subsequently started to achieve success in short story competitions, which in turn led to publication in a range of short story anthologies, including Black Inc's Best Australian Stories 2017.
But the short stories I wrote and had published were undoubtedly in the 'literary' genre, and while I could sustain that voice for a short story, I knew that my full-length novels would have to return to my first love – women's contemporary.
After the Party took six months to write, and a further three months to edit. Writing it was a joyous, happy experience, and I believe that's reflected on the page. For me, writing has to be fun because it's a lengthy and solitary experience. If I can't keep myself entertained, what hope do I have of entertaining my reader?
Read more about Cassie Hamer, her books, and where to find her on social media
~
Alli Sinclair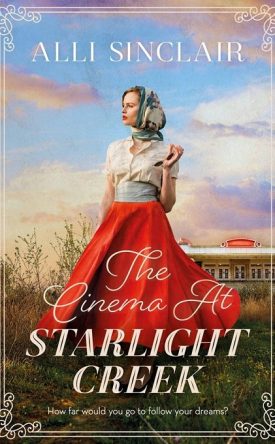 Multi-Award Winning, Internationally Published Australian Author
Writing compelling stories about secrets, family and love against all odds
From the moment I started writing books, I'd dreamed about them being published in different regions around the world. I also loved the idea of my stories being translated into other languages. Often dreams remain dreams, so it came as a surprise when I discovered my books had been sold into international markets. Now my books sit on shelves in New York, London, Berlin, Vienna, and Belgrade to name a few.
I love that people around the world are getting to know my Australian characters, settings and history. Although my first three books are set in foreign countries—Luna Tango (Argentina), Under the Spanish Stars (Spain) and Beneath the Parisian Skies (France)—they have main characters who are Australian and travel to foreign destinations. The stories are told through the eyes of my Aussie and readers get the chance to travel from their armchair. When I set my fourth book, Burning Fieldsin post-WWII Australia, I discovered how much I love setting stories on Australian soil. My latest release, The Cinema at Starlight Creektakes place in 1994 north Queensland on a TV mini-series set as well as 1950s Hollywood. It's a story about two strong women, born decades apart, who follow their dreams, but they come at a cost.
Read more about Alli Sinclair, her books, and where to find her on social media
~
Trish Morey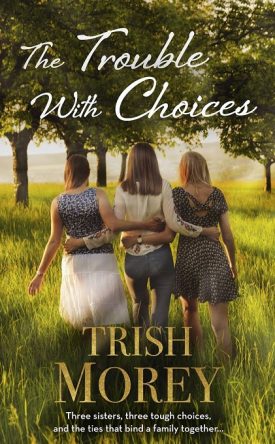 Award Winning, Multi-Published International Bestselling Author
Passionate, emotional, page turning stories
January 2020 will see the publication of my thirty-eighth novel, and fourth single title, One Summer Between Friends, a contemporary women's fiction about friendship, betrayal, and searching for forgiveness, set largely on Australia's gorgeous Lord Howe Island. But while all my novels to date take place in the contemporary world, they're by no means all the same kind of book.
Thirty two of my stories are short passionate romances set in exotic locations and written for Harlequin Mills & Boon's Sexy/Presents imprint, and feature sexy billionaires and the women who tame them. (My next, Prince's Virgin in Venice, is out in this July!) Two more short books were more fun and flirty romances written for another publisher, Tule.
And while I still love my short romances, I'm having a lot of fun now playing in the larger, longer single title sandpit. Here I get to tell bigger, richer stories that involve more characters, more generations, more secrets, more laughs and more tears. What's not to love?
Read more about Trish Morey, her books, and where to find her on social media
~
Sasha Wasley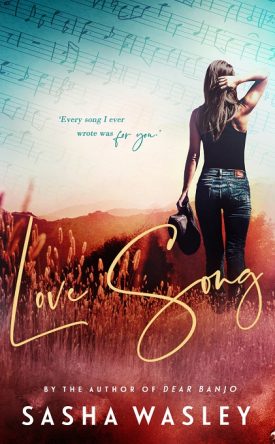 Australian Author
Australian stories of passion, family and society with characters who live and breathe
I have published 11 books since 2014! But I have actually written 13 because I have two ready for publication.
My first books were a young adult paranormal trilogy about a group of teenagers with psychic gifts. Book 1 was my first ever published book, titled The Seventh, and it took me around a year to write. Book 2, The Rift, followed the same year. However, it has taken me until now to conclude that series! I have just (literally just today) finished drafting book 3, The Deluge. I hope it will be published later this year.
My next books were a five-part series titled The Incorruptibles. It is again a paranormal (psychic) series, this time featuring characters in their late teens and early twenties. I self-published this series, which consists of a trilogy plus two standalone side-stories. I wrote them between 2015 and 2017.
I also wrote a standalone mystery titled Strange Truths which was published through a small press in the US. However, I wasn't 100% happy with how the book had been promoted so I exercised a reversion clause in my contract to obtain the rights back. I am currently deciding what to do with that novel.
Over several months in 2016 I wrote an Australian rural story, Dear Banjo, which won me a 3-book deal with Penguin Random House. Since then I have produced the two subsequent books in the series, True Blue and Love Song. Love Song only came out on 4 June. I'm terrifically excited because this series has been optioned for film!
I have written another contemporary Australian story about a young woman whose aspiring-celebrity lifestyle takes a nosedive, forcing her to go back to the tiny orchard town where she grew up. I'm hoping this will become my next Australian published novel in 2020.
Read more about Sasha Wasley, her books, and where to find her on social media
~
Penelope Janu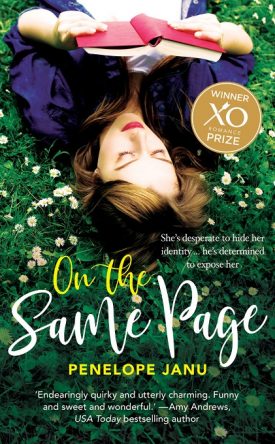 Australian Prize Winning Author
Adventure and romance … fresh, fun fiction
I've written three novels, and one novella (three with Harlequin Mira, one with Brio Books), but as I have another novel coming out with Harlequin in December, I definitely feel like I've written four!
I write in the romance genre, but this genre can naturally be divided into many different categories.  My first published novel was In at the Deep End and, in terms of the cover and the words on the back, the novel was 'positioned' as a romantic comedy. My second novel was On the Right Track, and that was positioned as a rural romance. These books, while very much stand alone, involved identical twin brothers Per and Tor—and that goes to show that genre and positioning are interesting things!  My third novel On the Same Page was a romantic comedy—even though it dealt with a serious issue close to the heart of many romance readers—genre snobbery. My forth novel, Up on Horseshoe Hill, is another rural romance.
As a reader, I sometimes 'discover' an author and read every book of theirs I can find because I enjoy their writing, and the way they tell their stories. Which I am sure makes a lot of sense to our Australian Fiction Authors readers, who read across so many different genres, reflect very broad reading tastes—and are generally willing to give something 'different' a go!
Read more about Penelope Janu, her books, and where to find her on social media
~
Tricia Stringer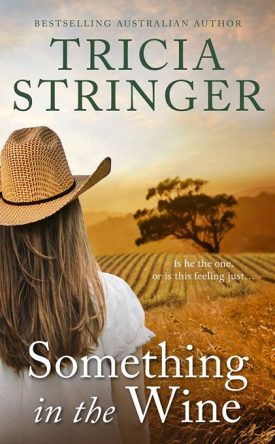 Award Winning Bestselling Australian Author
The voice of Australian storytelling. From the city to the country…
My eleventh book, Something in the Wine, has just been published and number twelve, The Model Wife, will released at the end of September. I have written in three genres; Rural Romance, Historical and General Fiction. The three are quite different to write and I've enjoyed the challenge which has allowed me to explore different themes and topics and extend my creative writing technique. I get positive feedback from readers who seem to enjoy the changes as well.
Read more about Tricia Stringer, her books, and where to find her on social media
~
Fiona Palmer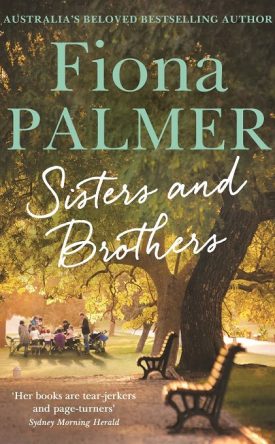 Bestselling Australian Author
Stories set in Australia that paint a vivid picture of life from the inspiring landscapes to the salt-of-the earth characters
My first book (which took 3 years to write) was published in 2009. I will have written 15 books with the 15th Matters of the Heart coming out in August. This includes 8 Rural Fiction stories published with Penguin, 3 Women's Fiction stories published by Hachette and 4 Young Adult/New Adult books in a series I've self published (but also in ebook through Escape Publishing). My upcoming book, Matters of the Heart, could also be put in the Rural genre as it's an Australian take on Jane Austen's Pride and Prejudice.
Read more about Fiona Palmer, her books, and where to find her on social media
Subscribe by email to our occasional blog posts
– and never miss a new book release!
Stay up-to-date on the latest Australian fiction releases and news