How Many Books Have You Read So Far This Year?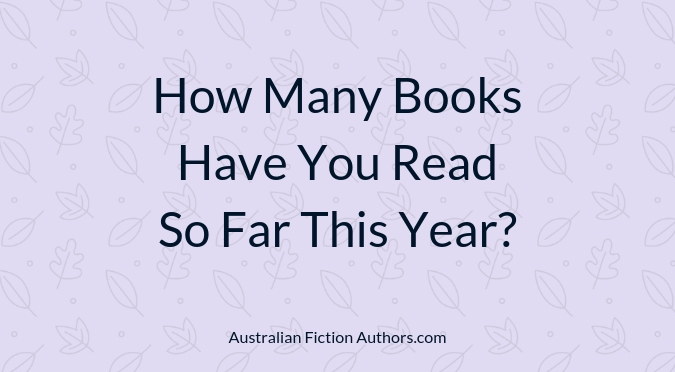 It's a well-known fact among writers that reading books is a priority pastime.
How else can we learn our craft but to read, read, read?
So we asked nine authors from our group at Australian Fiction Authors how many books they've managed to read so far this year and what they're currently writing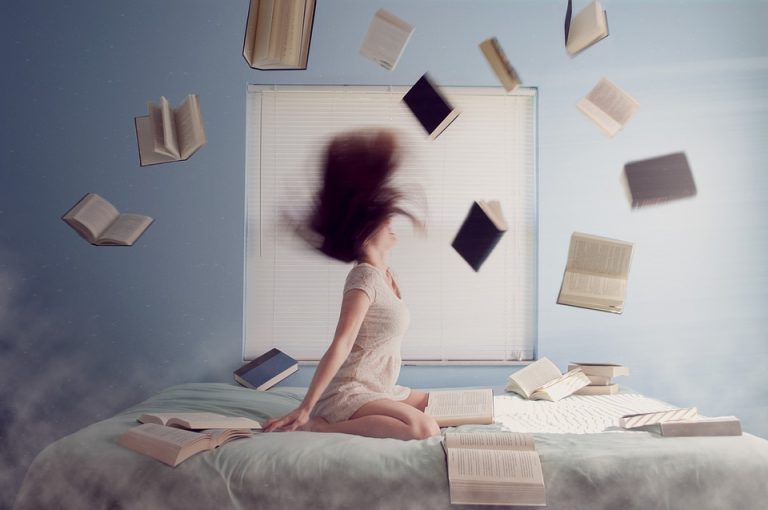 (PS – we want to know how many books you have read so far this year too – so don't be shy, leave us a comment and let us know)
Fiona Palmer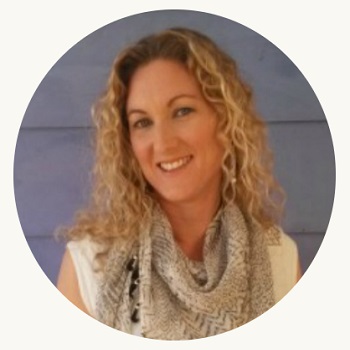 Bestselling Australian Author
Stories set in Australia that paint a vivid picture of life from the inspiring landscapes to the salt-of-the earth characters
I love to read, but time to read is my biggest problem. I'd be lucky to read one a month, depending on which month too mind you. During seeding I can listen on audio about 5 books in one month, then I usually have a bookclub book by my bed and also any new releases that my publisher has sent for me to read. (I love this kind of mail!) I don't think you can count reading your own book (can I?) because I read it about five times through the editing process!!! Kind of takes all the shine off it when you read it that much. I've just finished Matters of the Heart (all those edits and reading) and it will be out 27th August. But next month I start working on my next book which I'm calling Off the Grid (for now) and it's a story about two women and their social media addicted kids. My two teenagers may have heavily influenced this story! Ha ha.
Read more about Fiona Palmer, her books, and where to find her on social media
Shirley Patton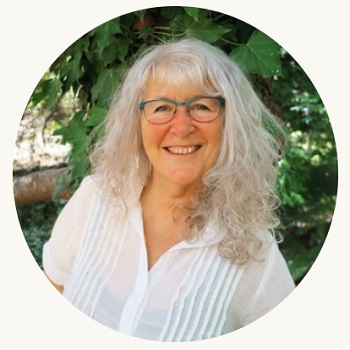 Australian author
It's never too late to follow your creative dreams
Oh, the sweet delight of curling up with a book in front of a crackling log fire as winter arrives in Tasmania; over the cold, silvery blue Tamar River I can see the snow on the mountains. Reading a book is a daily pleasure – I usually have half a dozen waiting on my bedside table. So far this year, I've probably read about 30-40 books, mostly fiction but also historical research for my next adult novel set in 19th century Tasmania (following my debut novel The Secrets We Keep). My preference is for women authors and some of my favourite books are historical fiction, especially where women are written back into history. This year my reading has included an older book, the amazing The Children's Book, by A.S. Byatt, and more recent books, The Shape of Water, by fellow Tasmanian, Anne Blythe-Cooper; The Birdman's Wife, Melissa Ashley; Victoria The Queen, Julia Baird; and The Pearl Thief, Fiona McIntosh.
Having just finished the final draft of a young adult historical/legend novel set in the 6th century, with a fierce young female protagonist, for my next one I'm immersing myself in Van Dieman's Land/Tasmania in the 1800s. I'd planned to begin writing it last year but, darn it, I broke my right arm's humerus bone – not happy, Jan! Happily, I've mended. The new story is based on a real life scandal and I am excited and terrified in equal measure to get the balance right between fact and fiction! But I'm looking forward in 2019/20 to the challenge of writing a woman into history (herstory).
Read more about Shirley Patton, her books, and where to find her on social media
Cassie Hamer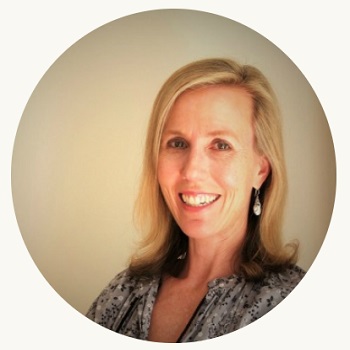 Australian Author of Women's Contemporary Fiction
Stories that take you behind the white picket fence… 
For me, reading is a daily habit in much the same way as brushing my teeth – I cannot go to sleep without having done both. But I would describe my taste as genre-curious. I'll give pretty much anything a try (except sci-fi and fantasy) and my 2019 reading list reflects a fairly eclectic reading habit. Overall, I've read 20 books to completion (that I can remember) and quite a few more that I started and did not finish because I just wasn't feeling it.
Breaking down that 20 by genre, I've read six contemporary women's fiction, four crime novels, four general or literary fiction, two historical fiction, two middle grade books, and two non-fiction titles.
Here are my favourites:
Women's Contemporary
The Cottage at Rosella Cove, by Sandie Docker
How to Be Second Best, by Jessica Dettmann
Crime
The Lost Man, by Jane Harper
The Mother In Law, by Sally Hepworth
Historical Fiction
The French Photographer, by Natasha Lester
The Tattooist of Auschwitz, by Heather Morris
General/Literary Fiction
Normal People, by Sally Rooney
Boy Swallows Universe, by Trent Dalton
Middle Grade
Lenny's Book of Everything, by Karen Foxlee
Non-Fiction
Bachelor Nation, by Amy Kaufman
My bedside table is groaning with books at the moment, but my current read is Michael Robotham's The Secrets She Keeps. I have a fascination with crime stories, but my heart lies in women's contemporary, which is possibly why my first book, After the Party, blends the two – a little mystery, mixed with romance and humour.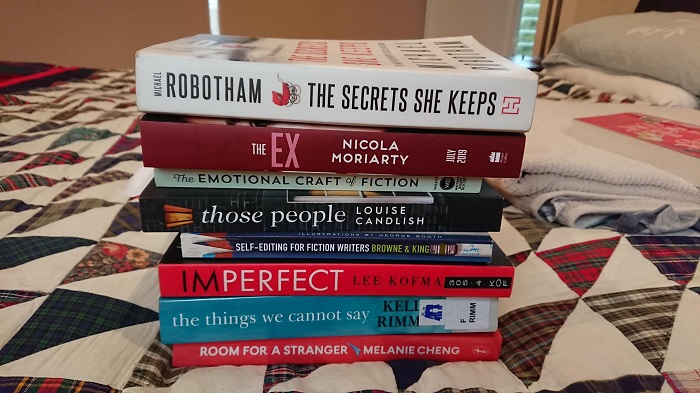 For me, a great book is one that takes me into a dream-like state where I'm literally walking beside the characters as they move through a scene – a sort of bridge between the conscious and the sub-conscious. It's what I love to write. It's what I love to read. It's how I like to empty my mind as my eyes flutter closed at night.
Read more about Cassie Hamer, her books, and where to find her on social media
Lily Malone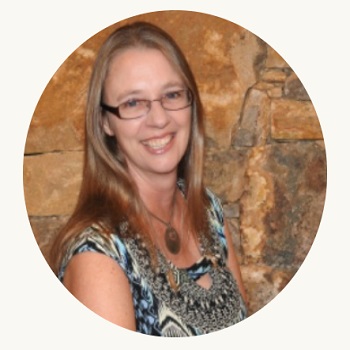 Australian Fiction Author
Contemporary. Country. Australian.
Thanks to the online library site Goodreads I can tell you I've read 32 books this year (I set myself a challenge of reading 70 for the year so I'm on target). Most nights I'll have my head in a book (or my kindle), and my hubby or kids can ask me a question and I'm a million miles away. My youngest son is like that too! He's 9 and he's just discovered Aussie author Emily Rodda's Deltora Quest series and he's hooked. Actually, Deltora Quest is one of the most recent books I've read as I wanted to see what all the fuss was about. I loved it and it's started a secret inkling for me to write something for that audience – swords and daggers, maybe with dragons and magic potions and kids with special powers.
The latest story I read was Cassie Hamer's After The Party (4.5 stars, loved it). I review what I read on Goodreads and Amazon when I can (as long as I liked it – bad reviews hurt too much for me to say negative things about a book or its author. I know how much blood, sweat and tears went into writing it!)
As for what I'm writing… I've just finished edits for Last Bridge Before Home, which is Book 3 (and the final book I think) in my Chalk Hill Series. This is Brix and Jaydah's story and it's one that's gonna tug on the heart strings. Jaydah's story comes out of a darker place than is 'the norm' for rural romance and I'm very proud of my Publisher, Harlequin MIRA for 'going there' with me!
Last Bridge Before Home will hit stores in December.
Read more about Lily Malone, her books, and where to find her on social media
Anthea Hodgson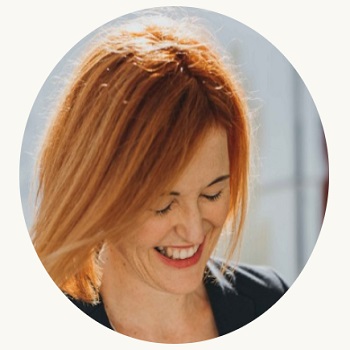 Australian Rural Fiction Author
Stories that are a love letter back to my country roots
The Clockmaker's Daughter – Kate Morton
The Couple Next Door – Shari Lapena
The Wrong Callahan – Karly Lane
How to Be Second Best – Jessica Dettman
The Scholar – Dervla McTiernan
Lost Without You – Rachael Johns
On the Same Page – Penelope Janu
The Things We Cannot Say – Kelly Rimmer
The Cottage at Rosella Cove – Sandie Docker
After the Party – Cassie Hamer
The Girl on The Page – John Purcell
The Woman in the Window – AJ Finn
The Binding – Bridget Collins
The Tattooist of Aushwitz – Heather Morris
Stiff (The Curious Life of Human Cadavers) – Mary Roach
True Stories from The Morgue – John Merrick
Home Fires – Fiona Lowe
The Land Girls – Victoria Purman
Matters of the Heart – Fiona Palmer
The Cinema at Starlight Creek – Alli Sinclair
Ok – this is not a full list of all the books I've read this year and I need to explain that I don't keep notes on what I read and I'm terribly forgetful! These are the books I remember reading this year (I know there was another couple in January – one in a haunted house with a murder – quite frankly nothing better – but its title escapes me…)
Some of this list has arrived via the wonderful Rachael Johns Facebook Bookclub. We have a brilliant time reading and chatting about books one Sunday a month, and it's brought books into my life I would otherwise have missed. I've included Fiona Lowe's Home Fires because I'm reading it for this month's bookclub!
And I confess there are also three books at the end of the list I'm mad keen to read – and I've even started because I couldn't help myself. (Sorry)
And a couple of non-fiction books about dead people and morgues because I'm writing about an undertaker living in a spooky house by the sea. And I really dig it. Pun absolutely intended. (Sorry again.)
Read more about Anthea Hodgson, her books, and where to find her on social media
Penelope Janu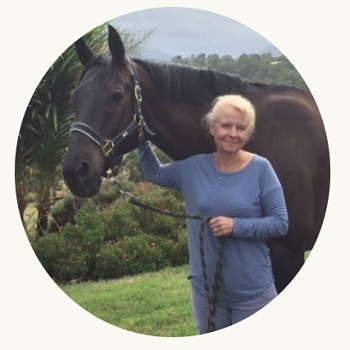 Australian Prize Winning Author
Adventure and romance … fresh, fun fiction
I've been like a muddle headed wombat in my reading habits this year. And every time I come up with a total number of books, I remember a few more. For now I've settled on twenty-five (ish). Many books have been commercial fiction, such as Lost Without You (Rachael Johns) and After the Party (Cassie Hamer).  And I love reading historical romance, so Anne Gracie, Anna Campbell and Julia Quinn's latest are always in my Christmas stocking. I've read favourite authors like Mandy Magro, and I'm currently reading Maya Linnell's debut Wildflower Ridge, which I'm really enjoying (a heroine named Penny—finally my name is coming back into fashion!).
I've also read many non-fiction books this year, which isn't usual for me at all. Why? Because of a writing project I can't get out of my head.  In preparation for it, I'm reading a lot of contemporarily written books set in the UK during WWII.  I'm not even sure that my novel will be historical, but an event in history will be crucial to the telling of the story.  And there'll be romance because that's my thing!
I've also been busy writing this year. Harlequin Mira will publish my rural romance Up on Horseshoe Hill in December, and I have another rural romance contracted for the following year. Up on Horseshoe Hill tells the story of Jemima, a farrier, and Finn, a geneticist vet, who both work at an open plains zoo in the central west of NSW.  This novel is a very slow burn romance, and I've loved writing it. I hope that AFA readers will find it at their local library, in the shops or on-line, and add it to their reading lists for this year or next!
Read more about Penelope Janu, her books, and where to find her on social media
Catherine Evans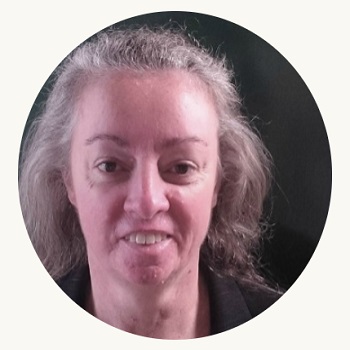 Australian Rural, and Country to City Romance Author
Fiction, farming, families
I used to count how many books I read but I've stopped counting. I'm a little competitive and although you'd think reading wasn't a competitive sport, I can make it so! Even compete with just me. I love reading, so it's easy to read non-stop…but it impacts my writing. Writing time is consumed with reading. I used to read 2-3 books (or more) a week. Now, I'm taking about a week-fortnight to read one book. That's a significant decline in my reading.
Over the last 14 years, I read a lot when I was struggling for energy and brain power. Now that I'm finally starting to feel better and my energy is returning, I find that I'm desperate to write, run workshops, talk to writers, research. There's so much I want to do.
What am I doing? I'm still working on another re-write of a story that's lived with me for a long time and it's taking some wrangling to get into shape. While I do that, because I can't just focus on one thing, I've self-published some of my short stories (A Pocket of Pebbles), and I've teamed up with a local writer and together we've done some author talks and run some workshops for local writers. She has a very different background to me, so we're learning things from each other, which is a lot of fun.
Read more about Catherine Evans, her books, and where to find her on social media
Pamela Cook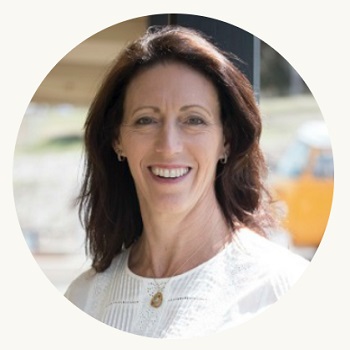 Australian Author
Australian fiction with a country heart featuring feisty women, tangled family relationships and a healthy dose of romance.
I've always been in awe of people who can read a book a week – or more.  I'm a fairly slow reader, savoring every word and reading the pages aloud in my head, so I never seem to make much of a dent in my ever-growing TBR pile. Generally I only get through a book a month. Being involved in Storyfest (a new story-telling festival happening in June on the south coast of NSW) and with my podcast Writes4Women focusing more on the genre I'm writing in – Commercial Women's Fiction – I've had to spend a lot more time reading and listening to audiobooks and have been absolutely loving it!
I'm still way behind a lot of readers but my count for the year so far is up around 20. Some have been audiobooks, which I listen to in the car, ranging from Braving The Wilderness by Brene Brown to the amazing Boy Swallows Universe by Trent Dalton and 99% Mine by Sally Thorne. My favourite print books this year have included Bridge Of Clay by Markus Zusak, The French Photographer by Natasha Lester, Where The Crawdads Sing by Delia Owens and On The Same Page by Penelope Janu. There are so many more I could mention and I'm loving the fantastic Australian fiction that is coming out.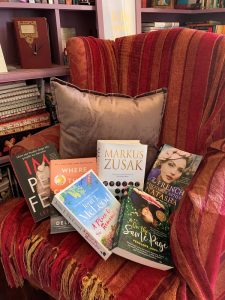 For a writer, reading a great book is effectively doing a masterclass in writing craft so there's absolutely no guilt involved in sitting down to read in between writing shifts. My September release is a women's fiction title, Cross My Heart. It's a story of guilt, friendship and redemption set in the beautiful central west of NSW. I'm so excited to be having a new book out and am looking forward to sharing it with readers.
Read more about Pamela Cook, her books, and where to find her on social media
Helene Young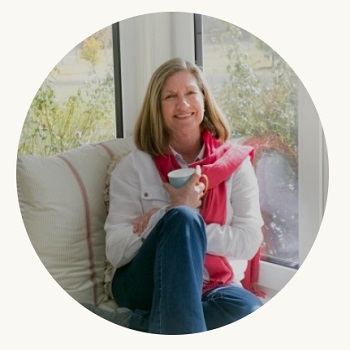 Multi Award-Winning Australian Author
Writer, pilot, sailor and photographer weaving my experiences into my stories
Reading wonderful stories has always been one of life's joys and is definitely the reason I became a writer. Living on a boat, with limited space, means I now read on my iPhone and while I miss holding a book in my hands it makes it a little easier to keep track of what I've read.  According to iBooks and Kindle I've read sixty-three books this year which is a little lower than usual but, since I've been busy exploring Tasmania, I'm claiming I was distracted by all that gorgeous scenery and Mother Nature!
I'm currently working on two manuscripts and definitely have to decide soon which one to finish… One is a romantic suspense that picks up the story of Freya, who was a secondary character in Northern Heat. The story is set in north Queensland and digs deep into a terrifying crime. I'm loving being home in the tropics in my imagination, even while we sail the oceans.
My second story is set between Australia and the Lake District in England, a place I came to know and love when I worked there in the mid-80s – and where I met my husband. It's a story that keeps tugging me back when I think I've managed to put it on hold.  The three generations of women who are drawn together by tragedy are dealing with dilemmas I know all too well myself… Family, love, loss and the pull of home.
If you have any suggestions which one I should knuckle down and complete then feel free to let me know!
Read more about Helene Young, her books, and where to find her on social media
Now it's your turn! How many books have you read so far this year? Leave us a comment and let us know.
Subscribe to our blog posts by email
– and never miss a new book release!
Stay up-to-date on the latest Australian fiction releases and news