HOUSEBOUND! with Fiona McArthur, Michael Trant and Cassie Hamer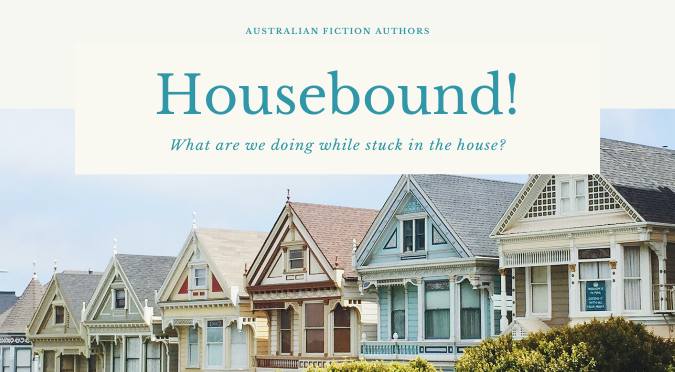 We hope you're all doing well.
How are we doing?
We've got the scoop on what our group of authors are up to while they're housebound or following lockdown regulations
And here are our first three scoops
Plus, we ask them What's the Biggest Thing You're Missing?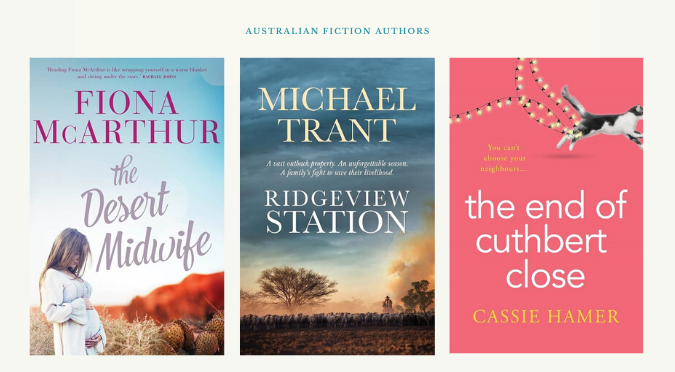 Fiona McArthur
Multi-Published International Bestselling Author
Good Medicine…rural/remote Australia…heartwarming romantic drama
So, I'm housebound, though really, I'm farm bound which for me, means there's nothing constrained about the view or the space around me. I have two hundred acres if I want to walk it, but the mozzies might carry me off. I could spray with Aeroguard, like a good Australian would, but it all smells too good with a hint of freshly wet earth and whiff of the grass I cut yesterday, to ruin that perfume. The sky is constantly changing with colour tints and scattered clouds and sunrise and sunset. The cows walk past, the birds and kangaroos and butterflies are everywhere.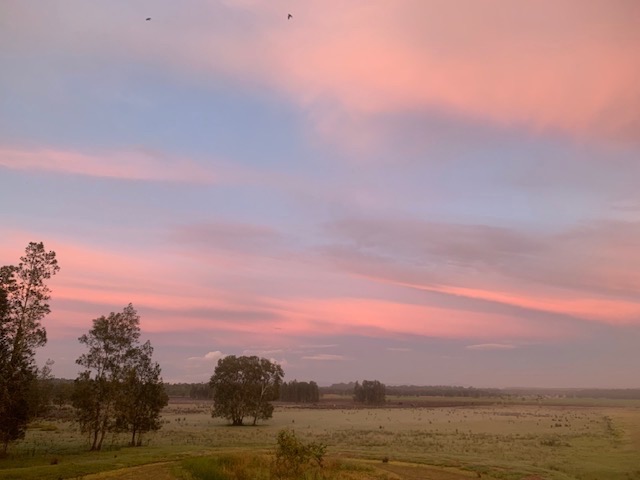 This afternoon I'm soaking it up. The wind is cool not cold, enough to damp down the heat on my legs from the sun baking me, and strong enough to rattle the leaves in the trees and rattle and settle, and rattle again.
I've written more than 2000 words today, on a book that's due at the end of the month, so a good day. A lovely friend, on-line, helped me make a link to my new FI Newsletter, – OMG – 2 years in the making, and now I have a subscribe link that works. https://mailchi.mp/7c36b001a1ef/subscribetofi
Feel free to try it. 😊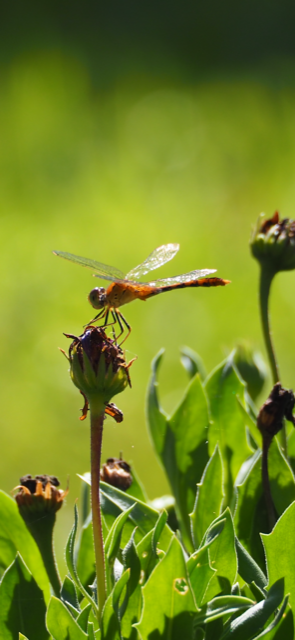 Right now, I'm sitting outside with my camera, taking photos of dragonflies, my earbuds in, listening to an audiobook of vampires and vampire killers and shapeshifters set in New Orleans. It's a Faith Hunter book that I found after a free audible called Junkyard Cats that tickled my funny bone and appealed to the listener in me. Great writing. Great narrating. A fair cry from outback Australia medical drama that I write. But how cool is that. Love reading. Don't you?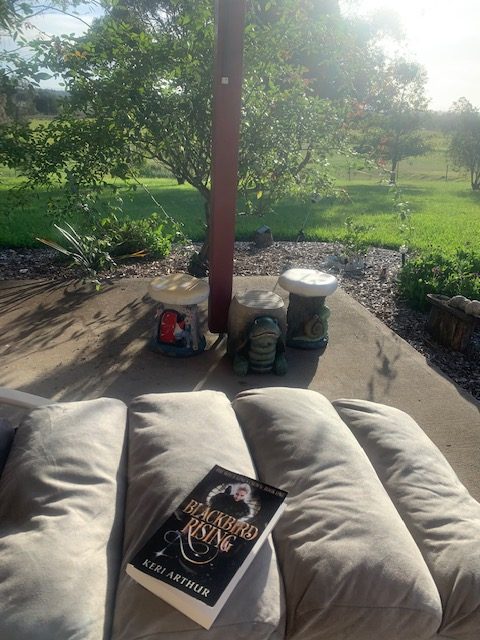 What's the biggest thing you're missing?
Has to be – family, especially the grandees, gotta love a grandkid hug, when they see you and squeal, and jump up and down as you park the car and then run towards you and cry, Nannyyyy. Pretty darn cool.
And the same with friends, though they don't say nanny. All I can say is … reach out, conquer your fear of facetime, or zoom, or messenger live… and connect. It's fun. Life is good.
Love and laughter to you,
xx Fi
Read more about Fiona McArthur and her books and discover where to find her on social media.
The Desert Midwife
By Australia's renowned midwife and bestselling author of Mothers' Day, The Desert Midwife is a romantic drama about strong families, medical miracles and new beginnings.
Michael Trant
Australian Rural Fiction Author
Using his own experiences and humour to tell stories about life on the family farm
'Housebound' is a misnomer. Well, for me anyway. I'm fortunate to have so far been largely unaffected by current world events, and while that comes with a huge amount of relief, it also carries quite a bit of guilt.
By now I was supposed to have another three books out, been touring, holding events and generally writing fulltime. That hasn't happened yet (it will, one day) but as I watch my writing friends cancel gigs, see their book launches being deferred or simply released into the overly crowded online event world, I'm quietly relived I hadn't given away the farm job. Turns out being able to steer a tractor around at the paddock's end without hitting anything is an essential service. Who knew?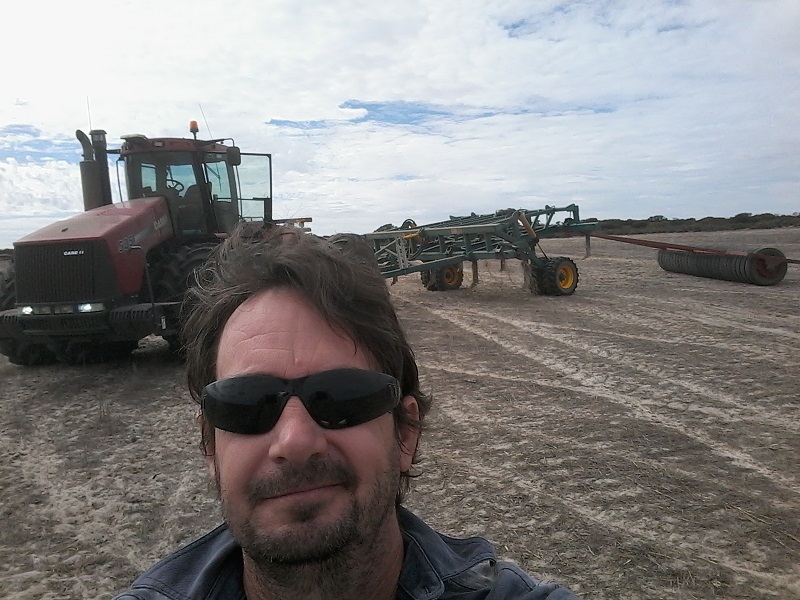 So aside from the Three Springs pub's front bar being closed, some funny tape markings on a few shop floors and a road block between Muchea and Bindoon that Bonnie and Clyde would have baulked at, life out here is almost normal. My partner works FIFO, so once I've picked her up from the airport and doused the poor girl with whatever farm chemical I found by the spray tank before heading home, our usual anti-social week off work hasn't varied that much from the current leave-home-only-when-necessary times we find ourselves in. This Covid thing is no big deal. Stay at home and everything is sweet. Easy as.
Then I think of my mates. The ones whose author careers were just taking off. The ones who don't have work anymore. The ones who just fired up a new business. The ones whose one and a half room – and that's being generous – apartment is purely a place to store stuff, sleep, shower, shave and shi… well, you get the drift. And here's me. Us. Barely even noticing a blip on the radar save for slower than usual NBN, a quieter than usual Albany highway, a bit of extra paperwork to get to work, and a trip to NZ for our epic 40th looking more like an epic 41st in 2021.
But we are the lucky ones, which is why I don't judge those who buy that bit extra just in case. Not the hoarders though, I hope their stockpiles topple and crush them. But those who can't help but hit the beach, the running paths, Bunnings. The ones going absolutely stir crazy and screaming for restrictions to be lifted as we see the new infection rates plummet. I don't think they are necessarily in the right, but I don't judge them.
Instead I buy books. I've bought more books in the last month than I have in the last year. Will I read them? Maybe, but that's not why I bought them. I also buy take-away, but there's no need to ask if I'll eat it. Once this is all over I'll probably buy a gym membership too. But in the meantime I'll sit in my little tractor cab cocoon, listening to my audiobooks, writing my words in barely legible scrawl, and thinking of those who don't have it quite as lucky as me. Because that's all it is. Luck. Had things gone differently, as I wished they had not just a few months ago, I'd be in the same place.
What's the biggest thing you're missing?
Biggest thing I miss is bumping into friends and acquaintances at events, the general unplanned catching up you do while out and about.
Read more about Michael Trant and discover where to find him on social media
Ridgeview Station
An entertaining yarn set on a vast outback property peopled with colourful and authentic characters, Ridgeview Station is about love, loss and the spirit of the bush.
Cassie Hamer
Australian Author of Women's Contemporary Fiction
Stories that take you behind the white picket fence… 
'It's Thursday,' I said with confidence to my daughter.
'Isn't it Wednesday?' she answered.
I consulted my watch. She was right.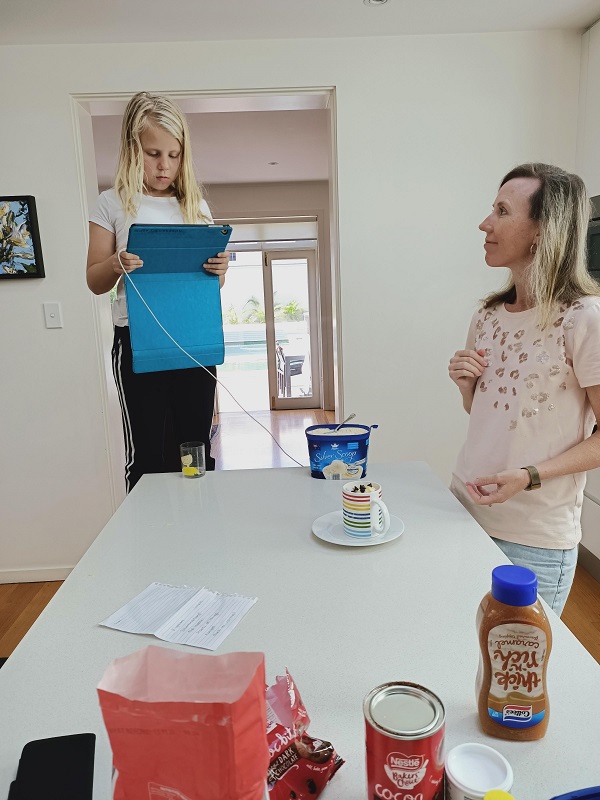 Usually, this forgetting of days happens in January when the chaos of Christmas has fallen away and there is little ahead but beach, reading, and spending time with the kids. In summer, the loss of days feels luxurious and relaxing. It's easy to savour, because we know it ends just after Australia day.
That's not how this feels.
Without the structure of school and work, our days have lost their shape. When you cannot go anywhere or see anyone, the days assume a certain sameness and the future stretches out like a horizon. No one can tell us how or when this ends.
For writers, self-isolation isn't so hard. It's a solitary business, after all. But this is not self-isolation, it's enforced family togetherness. I'm spending more time with my kids and husband than ever before and let's just say that sitting in silence and watching me tap away at the keyboard for six hours is not their idea of a great time.
We have all lost our old lives, but my daughters – aged 11, 9 and 7 – have no time for mourning. Every morning, they want to know what we're doing, and the answer 'nothing' doesn't suffice.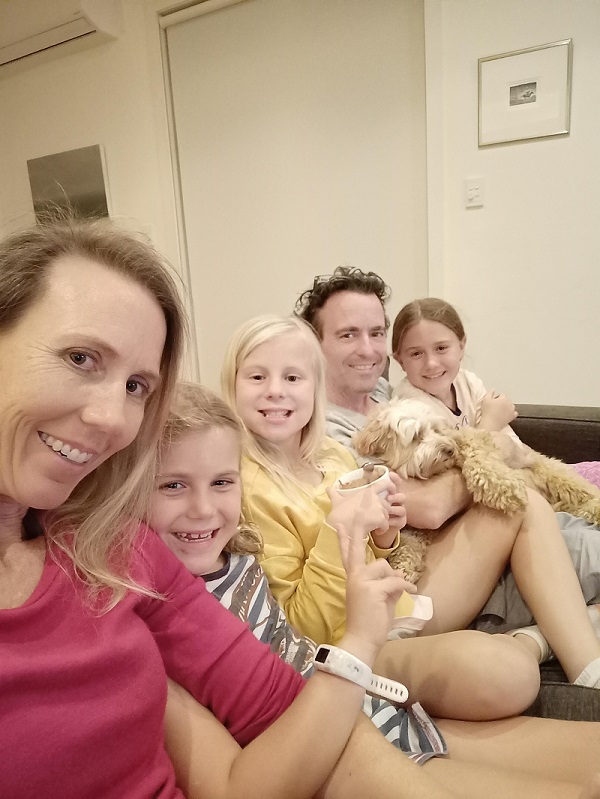 In the last few weeks, I've done things I've never tried before – an online art tutorial, built tee-pees in the park, made a cooking video based on a recipe from my book, held a Facebook Book Launch, and tried to teach myself how to play piano.
I'm thinking about other things we could try – maybe hiring a local tennis court for an hour to have a hit or maybe investing in a ping pong table. Again, things we've always thought about doing but, caught up in the general busy-ness of life, simply haven't had the chance.
The kids have written stories and tried to teach themselves a new language. There's been an epic output of artwork. Last night, they all 'camped' in sleeping bags and on blow up mattresses. Boredom and constraint are the very building blocks of creativity, and now we have the final piece of the puzzle – time.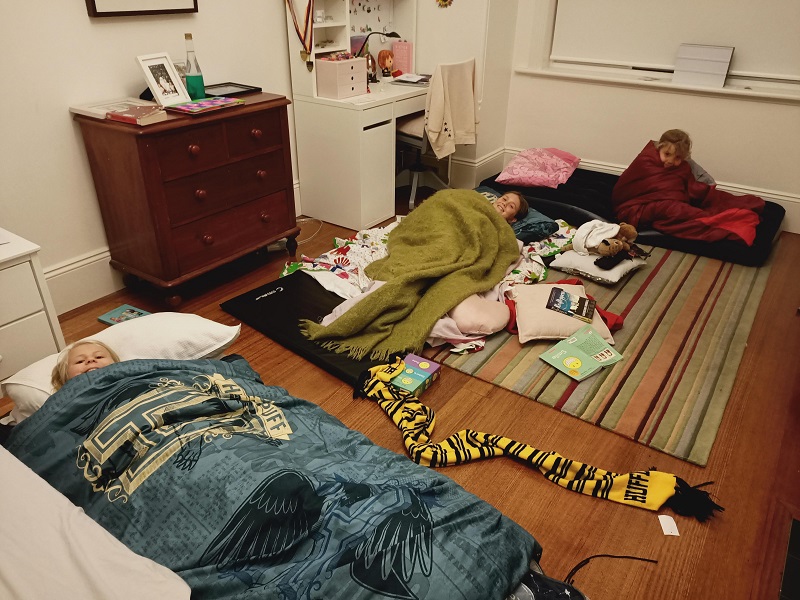 If this virus wasn't the cause of so much misery and death, there would be much to recommend this slower and simpler way of life. Just don't ask me what day it is…
What's the biggest thing you're missing?
Peace and quiet at home… And my mum.
(I know that's two but I can't decide which one I need more!)
Read more about Cassie Hamer and her books and discover where to find her on social media
The End of Cuthbert Close
From bestselling author Cassie Hamer, comes a hilarious tale of warring neighbours in Australian suburbia, with a mystery at its heart.
Subscribe by email to receive our occasional blog posts – and never miss a new book release!
POSTSCRIPT
Standing together while keeping our distance
reading throughout the COVID-19 crisis
Many of our wonderful bookshops and online bookstores are changing the way they work simply to keep us reading.
We thank them all for the tremendous support to Australian authors and we will support them right back.
Don't forget! Purchasing a book on pre-order also means you are helping to keep the wheels of small and independent businesses turning.
BOOKTOPIA
have *currently waived all postage costs in Australia – go buy! Then find them on Facebook and give them a Like.
DYMOCKS
stores have online ordering and *individual stores throughout Australia are offering various means of buying and delivering books. Check with your local store. Find your local Dymocks store and then give them a Like on Facebook to keep up to date.
Find a Dymocks Store
https://www.dymocks.com.au/stores
BOOK DEPOSITORY
*Free postage even if the books are coming from overseas – but don't be disappointed if your favourite author's books are not available. It's one of those things – not every author's book is available on Book Depository.
https://www.bookdepository.com/publishers/Australian
INDEPENDENT BOOKSHOPS
There are many in all states and territories. Some are offering *free postage for a certain length of time or free postage with orders over a certain amount. Check with your local independent bookshop. Contact them directly by phone or email or through their websites. Find them on Facebook and give them a Like to keep up to date.
BIGW
Order and *buy online including pre-orders
(*Standard delivery $3.90 – conditions apply)
TARGET
Order and *buy online
(*Free click & collect available, free home delivery on orders over a certain amount. Free delivery available for Club Catch members)
https://www.target.com.au/c/entertainment/books/adult-fiction/W406087
* Please note individual businesses may change their online purchasing conditions at any time. Always check with the individual business
Stay up-to-date on the latest Australian fiction releases and news