Home at Last – new release from Meredith Appleyard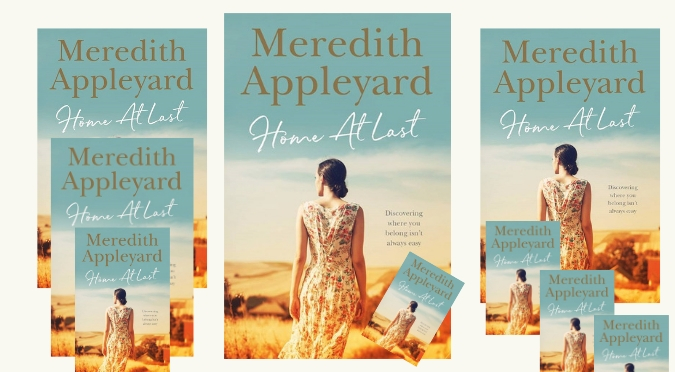 New release from the bestselling author of The Country Practice – Meredith Appleyard with Home at Last
Home At Last by author Meredith Appleyard is a fabulously entertaining read full of characters that tug on the heartstrings! – Talking Books, Goodreads
Read an excerpt below!
Flying solo can be harder than it looks … A warm-hearted rural romance about finding your way home.
Flying solo for the first time had been the greatest high of Anna Kelly's life. So when the chance of a dream job as a pilot with the Royal Flying Doctor Service comes up she takes it, even though she has to leave her home in Adelaide and move to remote Broken Hill – a place she had hoped she would never see again.
The bad memories the town provokes remind Anna why she keeps men at arm's length but as her work proves fulfilling, her housemate becomes a friend and a warm community grows around her, Anna is surprised to discover that Broken Hill is starting to feel like home.
But there is no such thing as plain sailing and with errant mothers, vengeful ex-patients and determined exes on the prowl, life is becoming increasingly complicated. More than that, the distractingly attractive Flight Nurse Nick Harrison seems keen to get to know her better, and he has a way of finding a path through her defences. But will he still want her if the truth comes out?
Images from Meredith's many research visits with the Royal Flying Doctor Service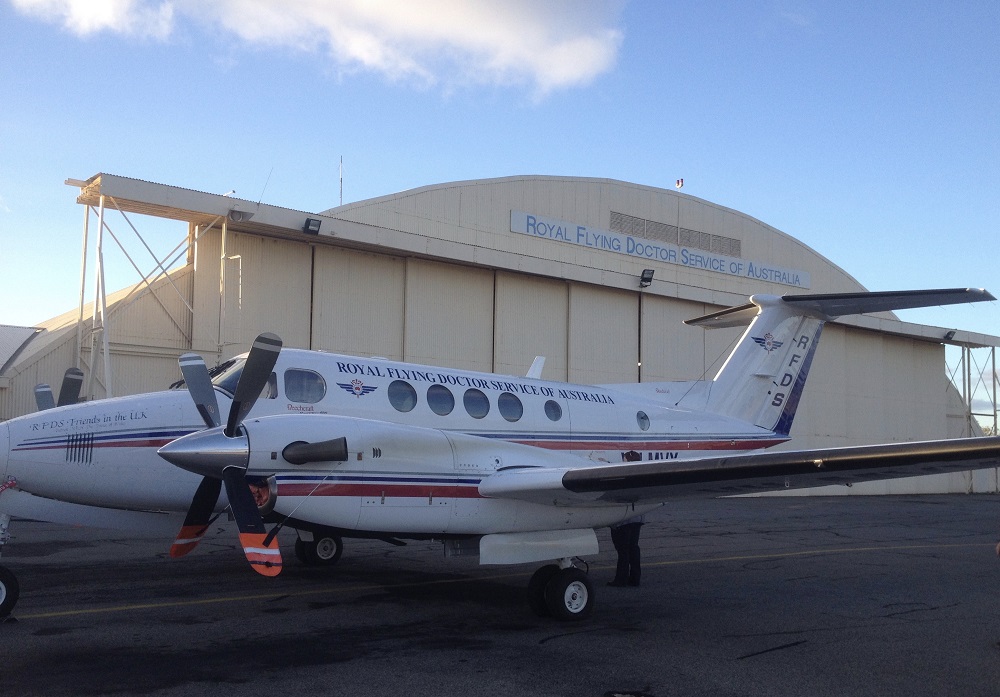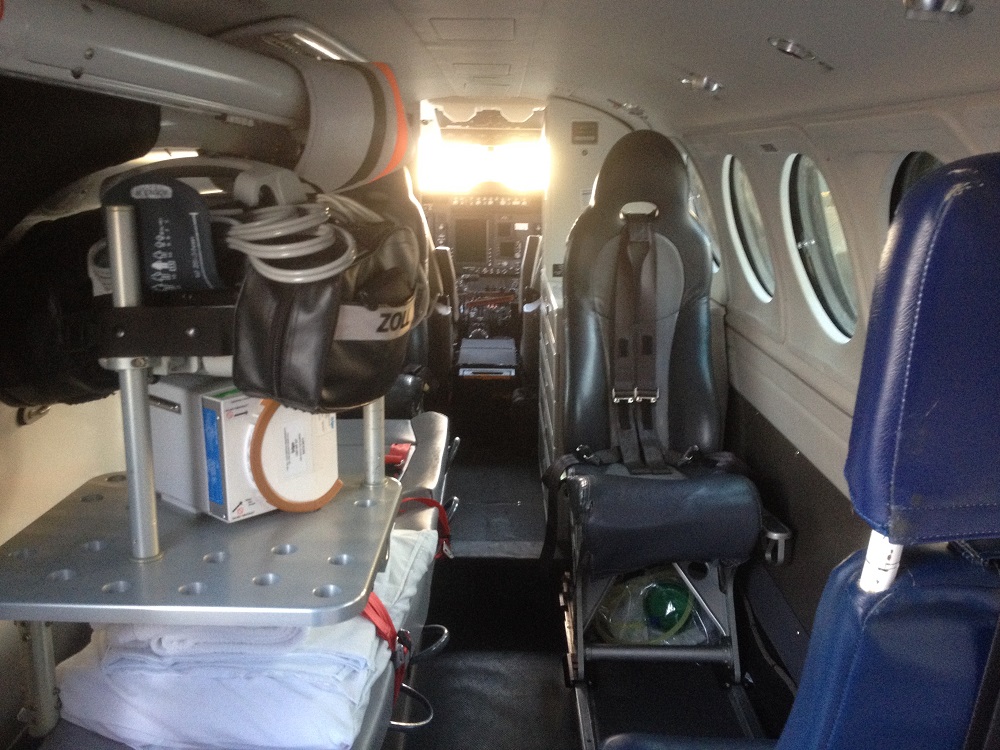 Excerpt from Home at Last by Meredith Appleyard
1
It was spring. Warm, lemon blossom–scented breeze wafted in through the window, lifting the lace curtain. Three fat, lumbering blowflies bumped aimlessly against the glass. The kitchen clock ticked.
A blood-curdling scream rent the air. Anna jumped, knocking over her cup. Milky dregs puddled on the tabletop. She surged to her feet, grabbing for the dishcloth on the sink.
An ashen-faced man appeared in the doorway. He looked rough, unshaven, with dark circles under his eyes. They'd met briefly when the station hand had ferried them in from the airstrip. The husband. Brad, Brett—she couldn't remember which. His Adam's apple bobbed as he swallowed.
'Nick, the nurse, says can you come …?' he croaked, and then his hand flew to his lips. He grunted and disappeared as suddenly as he'd appeared. Moments later a door slammed somewhere followed by muffled retching.
From the front of the house another shriek, this one ending in a sob. Anna flinched. More retching came from the direction of the toilet. Louder this time. She lobbed the soggy dishcloth into the sink and, although it was way outside her job description, she took off in the direction of the scream.
As a Royal Flying Doctor Service pilot, her job was to fly the aircraft and keep everyone safe while they were on board. If flying conditions weren't optimum, it was her call whether they flew or stayed on the ground.
For everyone's sake it was best if the pilot didn't know anything about the condition of the patient. Then any flight decisions the pilot made wouldn't be influenced by a rapidly deteriorating trauma victim or a critically ill child.
But working in a small team in a remote location made it nearly impossible not to know something about the patient. Anna got that and Nick Harrison, the flight nurse, would know the rules too. He would only ask for her help if he genuinely needed it.
She found them in a bedroom at the front of the house, where an overhead fan was stirring the fetid air. A young woman, her eyes squeezed shut in a blotchy tear-stained face, lay on a single bed covered with a plastic sheet. Blood congealed against her bare buttocks.
Nick, dark head bent, was focused intently on what was happening between the woman's splayed legs. He looked up as Anna entered the room. Their eyes met and she saw relief in the grey-green depths.
'Anna,' he said to her, 'this is Rachel. Her baby has come early. Brett had to leave suddenly. I'm sorry, but could you—'
Anna's throat constricted. Instinctively, she moved towards Rachel, reaching for her hand. Rachel's grip was vice-like.
Sweat plastered wispy blonde hair to her forehead. A plastic bag of IV fluid dangled from a hatstand beside the bed and Anna traced the transparent tubing to Rachel's arm.
Anna held on to Rachel's hand, looking everywhere but at what Nick was doing further down the bed.
The room's walls were painted a soft yellow with a colourful mural of farmyard animals at eye level. With a jolt Anna realised this room was the nursery. She squeezed Rachel's hand. Rachel's eyes remained shut and tears coursed down her cheeks faster than the fluid running into her vein.
Nick stood up. Rachel opened her eyes, dropped Anna's hand and wordlessly reached for the small, ominously still bundle cradled in Nick's large hands. Her tears didn't stop as she hugged her baby and pressed a trembling kiss to its cool forehead.
'Anna, thanks, and can you please find Brett, see if he's good to come back,' Nick said calmly, although his expression was strained. There was blood all over his gloved hands.
'Sure,' she said, and sped from the room, wanting desperately to cover her ears and block out the sound of Rachel's keening.

Home at Last is available in paperback and eBook



Meredith Appleyard
Bestselling Author of The Country Practice
Using her experience and fascination of providing health care to rural communities in her stories
Read more about Meredith, her books, and where to find her on social media
Read Meredith's answers to the 5 Big Questions about writing Home at Last
Subscribe to receive our occasional blog posts by email and … never miss a new book release!
Stay up-to-date on the latest Australian fiction releases and news